On a hot summer afternoon, I trotted southward from Eitai-dori Avenue in Monzen-nakacho until just over Kotohira Bridge.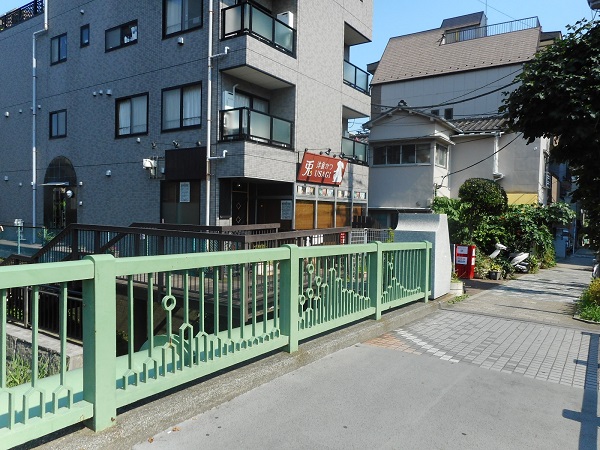 I was looking for a white rabbit–specifically, the adorably rotund one who plays mascot for Yoshoku Katsu Usagi.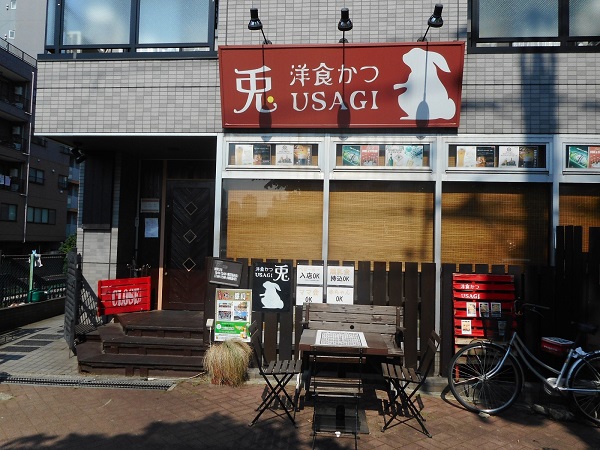 Thankfully, unlike his famous literary colleague, this rabbit was quite easy to find!
"Yoshoku" means Western-inspired Japanese food, and "katsu" is a popular yoshoku dish featuring tender, seasoned meat battered in breadcrumbs and fried to perfection. Being part of the restaurant's name and all, I was already brimming with expectations of finding exceptional katsu once I stepped over the threshold.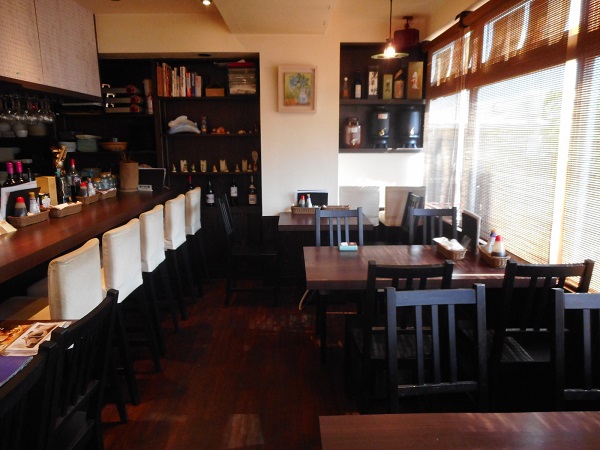 Inside, Usagi proved to be spacious and comfortable, with both counter and table seats aplenty. The owner and chef greeted me with a warm hello. Then, he went around to the kitchen and came out with…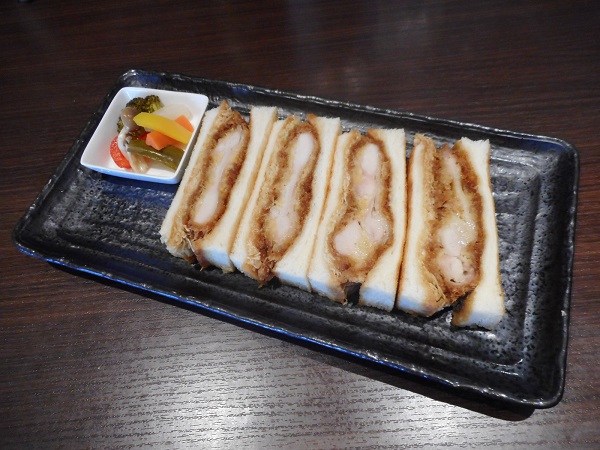 A plate of beautiful chicken katsu sandwiches!
"This is actually a secret menu item," he told me mischievously. "I  only make it when people ask for it specifically. You won't find it written anywhere on the books, but I figured visitors might appreciate something they can easily grab on their way."
The chicken used is voluminous and drizzled with that sweet and salty katsu sauce distinct to Japanese yoshoku. Delicious hot or cold, it's great for when you want something casual and portable but filling; making it one secret you'lll definitely want to share in excited whispers.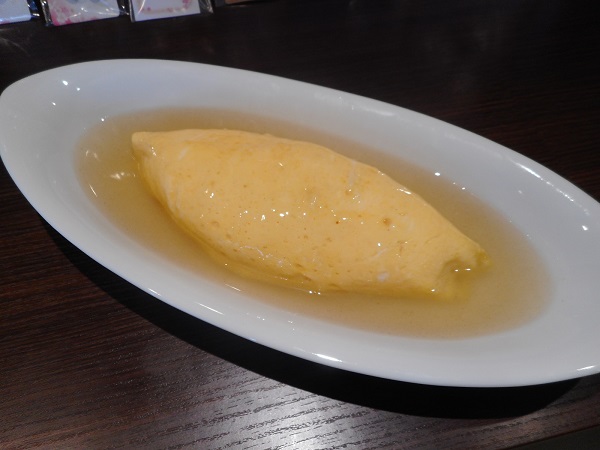 Next came the wafu (Japanese-style) omurice: a beautiful, oval omelette encasing ginger rice, swimming in a light, golden sauce and practically spelling out "Eat Me"! Its simple elegance was pleasing to the eye as well as the palette.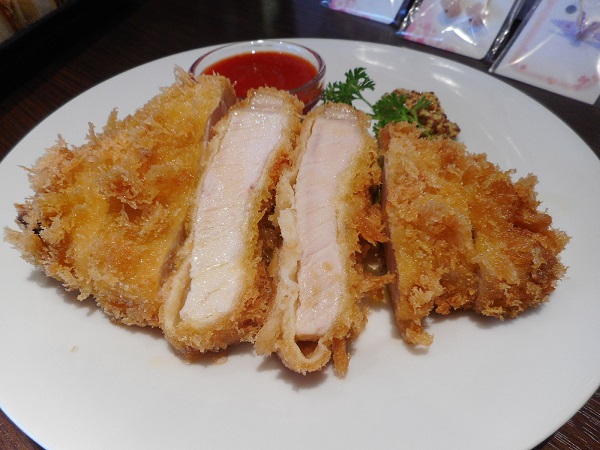 Then, at last came the tonkatsu–generous portion of fried pork cutlet, golden and crispy on the outside, tender and juicy on the inside. Glorious!
"This is something new that I'm going on the put on the menu any day now. It's called Italian Tonkatsu."
The owner explained that although katsu is often eaten with katsu sauce or soy sauce, it was originally inspired by Western cuisine. So why not emphasize that, and pair it with homemade tomato sauce instead?
Thus the Italian Tonkatsu was born. There is also a light dressing of olive oil, which matched wonderfully with the sweet tang of the tomato sauce. Yet the katsu didn't feel greasy or heavy at all.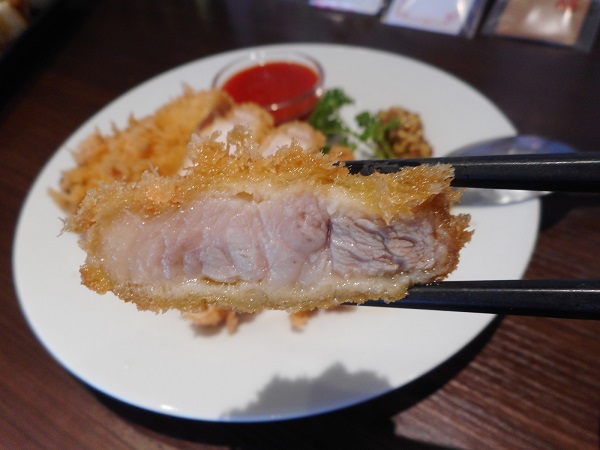 "The truth is, I never liked katsu," the owner confessed to me with a laugh. "At worst, it's oily and sits in your stomach. Plus, meat fried at high temperatures has tendency to become tough and chewy."
Wait, but then why create a restaurant dedicated to a food you don't like?
"Because I couldn't stand the katsu being served elsewhere, I wanted to create a version I could enjoy eating. Based on research and what I knew from my previous experience as a chef of French cuisine, I came to the conclusion that katsu needs to be fried at low temperature to keep the meat tender and soft. I'm talking around 140 degrees Celsius compared to the usual 170~180. But then I also had to change the ingredients to match. I talked with an oil expert and found out a combination of sesame and corn oil would be better instead of lard. I also conferred with a breadcrumbs maker to find a kind that would turn out nice and crispy even when fried at lower temperatures."
Frying at low temperature also means it's harder to tell when the meat is cooked through, making the recipe that much more difficult. But as a result, Usagi is now able to serve katsu that is one-of-a-kind–easy on the stomach, yet flavourful and deeply satisfying.
"I can tell you though, having to eat all the prototype katsu while I was experimenting was a nightmare!"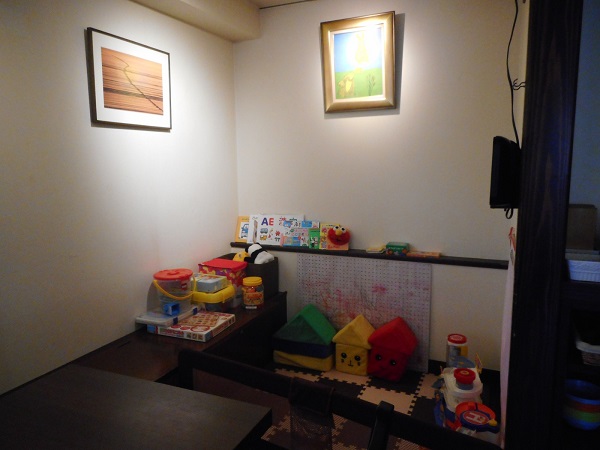 The owner, who is constantly getting inspiration for new recipes, is also working hard on making Usagi a friendly neighbourhood space.
"I love kids. I actually want more young families to make use of this restaurant. I think it could be a great place for people to get together and socialize, and I'd be happy to rent out the whole place for meetings or events."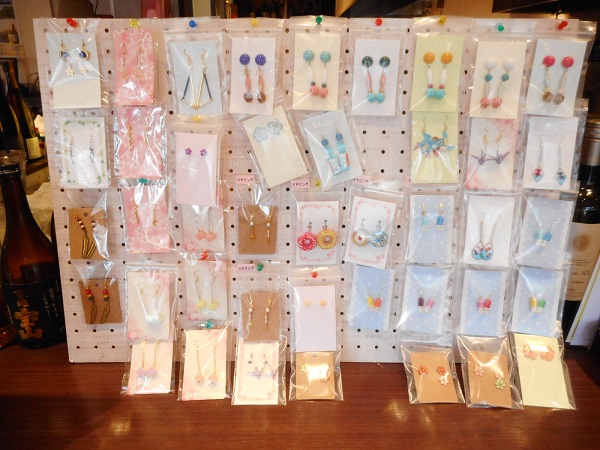 He's also created space to display and sell handmade accessories made by crafter friends. The colourful accessories add a dash of fun to the restaurant, alongside the many bunny rabbit figures and plush toys. It's almost impossible not to feel cozy and comforted here.
"I know it says katsu in the name, but I want people to come experience the full range of yoshoku here. Aside from pork katsu, we also do lamb katsu, croquettes, hamburgers and lots more. I've also got some great sake, if you like a bit of alcohol with your dinner."
And on that tempting note, my time in Wonderland came to an end. But I doubt this will be my last visit…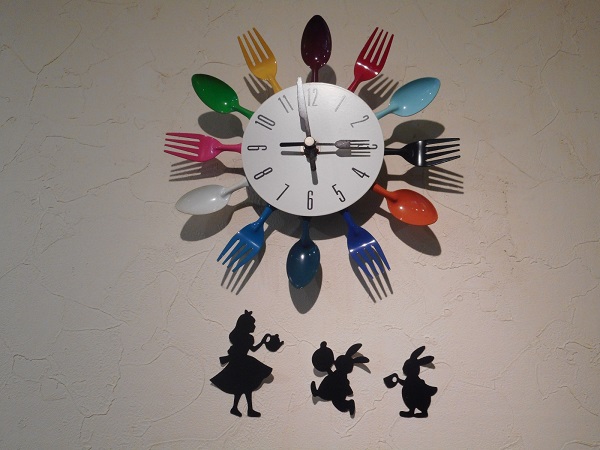 In fact, what do you say? Shall we take a trip down the Rabbit Hole together?
Story and Photos by Xianru Shen(Koto City Office Coordinator for International Relations)