1,500 yen Haircuts in a Motorhome!
Published: October 12, 2022
Koto-ku is home to many innovative, creative minds but hair stylist Mr. Keijiro Shimizu deserves an award for Avion Mobile Salon, which is nothing less than a hair salon in a modified motorhome located in the car park of a pachinko parlour in Shinonome. On a recent sunny autumn morning, we headed to Toyosu to hear more.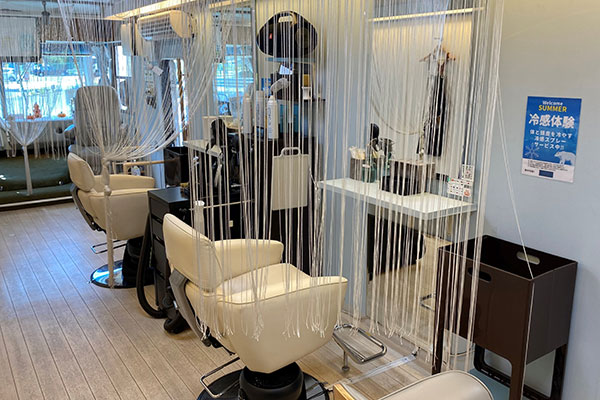 While the address is Shinonome, Avion Mobile Salon is actually just a seven minute walk from exit 5 of Toyosu station, which makes it extremely convenient for the myriad residents and workers in the area. Simply head south on Harumi Street, cross Shinonome Bridge and you'll see a sizable building on the right with a large, grey bus in the car park!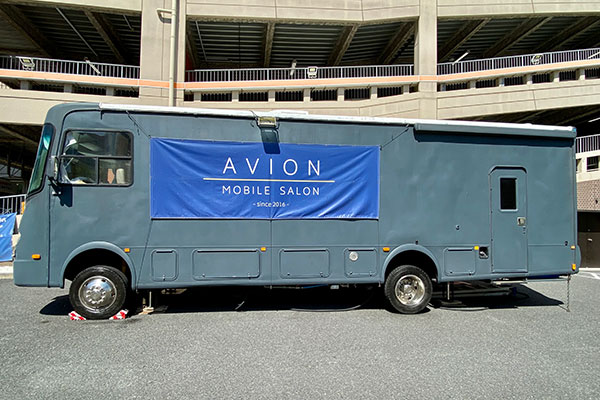 Ace stylist Mr. Shimizu perfected his cutting technique at salons in the upscale areas of Aoyama and Ginza. Why a motorhome and why Shinonome, we asked? "I'd always dreamed of opening my own salon, but not just any place, something totally unique. I didn't have any intention to open a salon here, but after I moved to the Shinonome area I heard from various people that a reasonably priced, easy to enter salon with no reservations needed would meet a local need," he explained.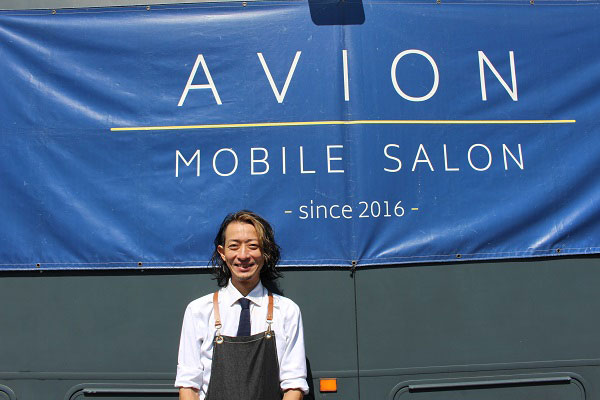 "I've always liked buses and trains so when the opportunity to acquire a motorhome arose I seized it. Gaining the necessary permissions and licences was difficult and time consuming. In fact, it took about a year as the vehicle must have a toilet to be registered as a salon and must also be entirely roadworthy as well. If I wanted to I could drive it, but we have no plans to go anywhere else right now," he added, laughing.
"Our concept is short and sweet," he explained. All cuts are 1500 yen: there's no shampooing, no colouring, no reservations, nothing except haircuts. The surprisingly spacious interior features three salon seats and all the accoutrements of a regular salon.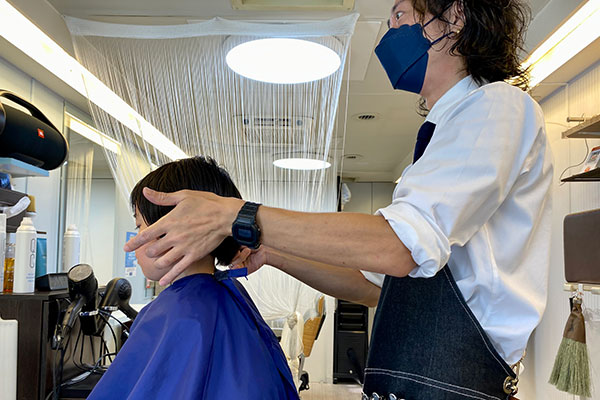 "Generally speaking a men's cut takes about 20 minutes," explained Mr. Shimizu. " Some people come every week, some female customers and kids just want their fringes trimmed, some customers drop in on their way to the pachinko parlour, while others show a photograph and ask for a specific design. We endeavour to accommodate all customer's needs, really."
As you can imagine, Avion Mobile Salon is wildly popular with children of all ages. "I get a great deal of job satisfaction from seeing the happy faces of our customers," he said.
There are no reservations at Avion Mobile Salon; it's first come, first served. Customers can take a seat under the awning by the side of the salon.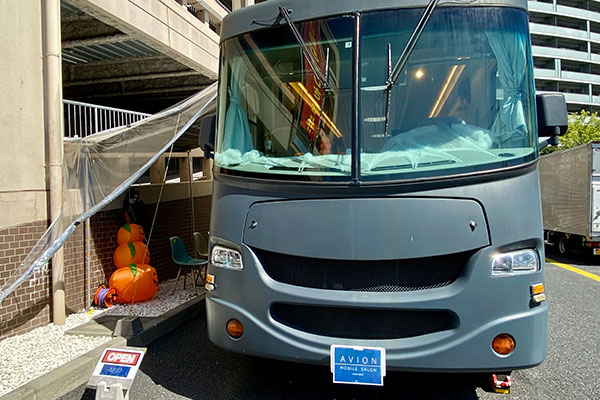 Or even relax in the driver's seat. Nice!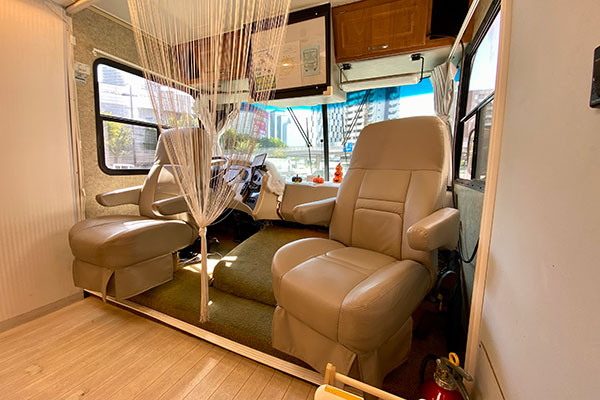 The salon is open everyday except Wednesdays & Thursdays, from 11:00 to 20:00 on weekdays and 10:00 to 19:00 on weekends. All major credit cards and epayment systems are accepted and Mr. Shimizu recommended 2:00 pm as the least busy period, with the mornings surprisingly popular. As we left just before 11:00 am there were already customers waiting for the salon to open!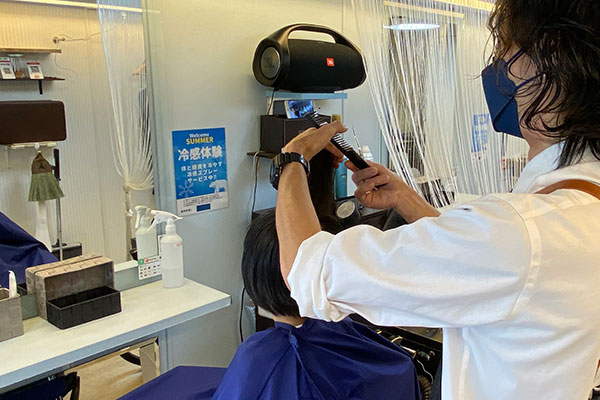 Top salon quality haircuts for busy people at reasonable prices. What more could you want? If you're looking for a quick short back and sides or something more adventurous in the Toyosu area, just hop on the Avion Mobile Salon bus!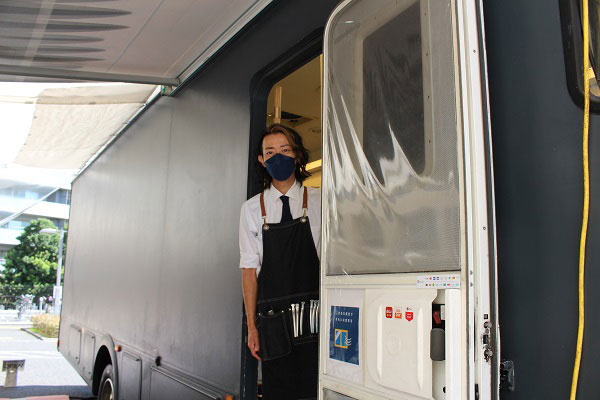 By Stephen Spencer