20 Years of Teppanyaki!
Published: June 22, 2021
Fukagawatei is a restaurant specializing in cast iron skillet and hot pot dishes, which celebrated its recent 20th. anniversary by relocating to new premises. On a sweltering early summer afternoon, we dropped in for a chat with husband and wife owners, Ms. Namie and Mr. Motoaki Fujii.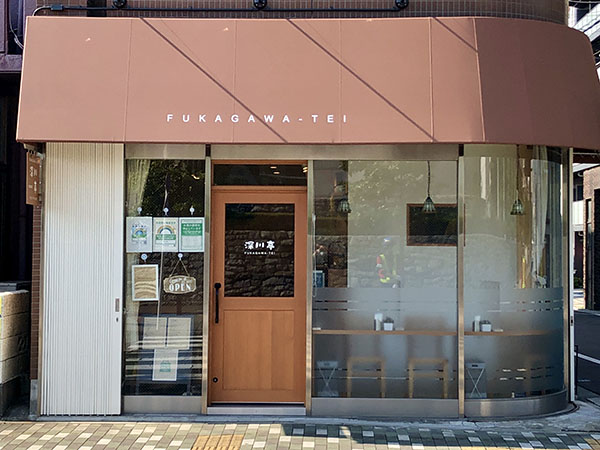 Relocating for Fukagawatei involved moving around 100 meters from its former site to a prime location literally across the road from the main entrance to the Museum of Contemporary Art Tokyo, the capital's premier venue for modern art.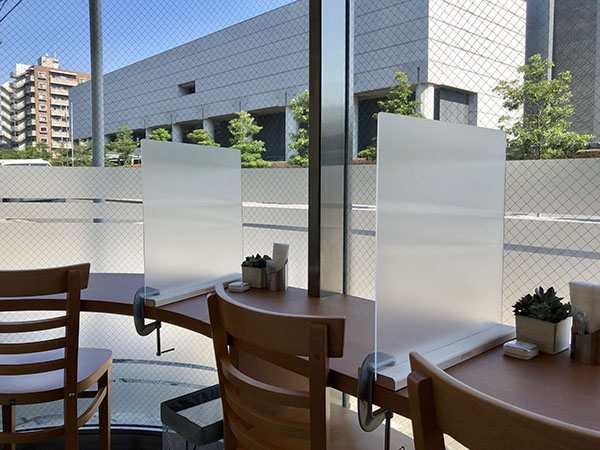 The most popular seats in the house are these in the curve of the front window, which afford a view of the museum.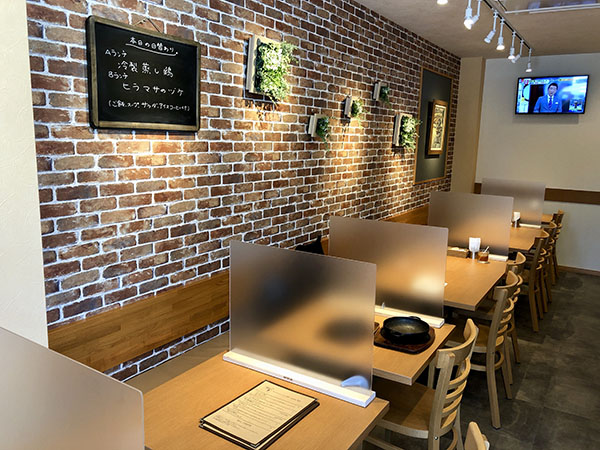 The cool wooden interior features heavy-duty partitions between all tables and a light, airy atmosphere more redolent of a comfortable modern cafe than a hot skillet restaurant.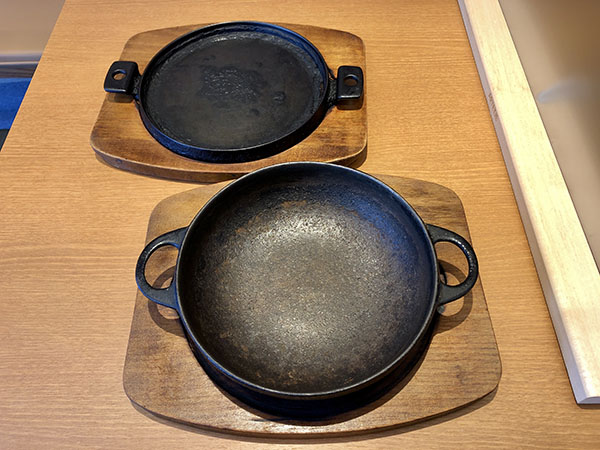 Fukagawatei uses cast iron skillets and hot pots made at a foundry in the Oshu area of Iwate Prefecture in Japan's far north. While the manufacture of cast iron in Oshu began during the 11th. century, Nambu ironware (nambu tekki in Japanese) has a history of over four hundred years, taking its name from the Nambu clan who dominated the area for 700 years. The particular foundry whose skillets are used at Fukagawatei was established in 1852. Mr. Fujii spent ten years learning his trade in the Italian restaurant of a well-known hotel and at a celebrated teppanyaki restaurant, where he was charmed by the joys of cast iron cookery.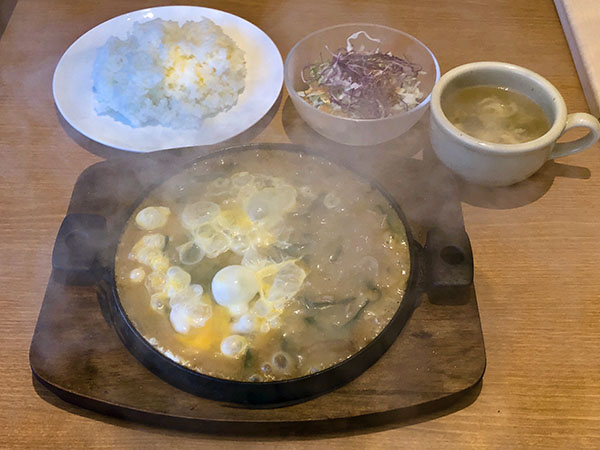 No, that's not a gauze filter on the camera, it's the billowing clouds of steam from the incredibly hot skillet. The heat was volcanic, so hot that the egg white was bubbling ferociously as we watched. "The intense heat evaporates the excess water, concentrating the umami flavours," as Ms. Fujii explained.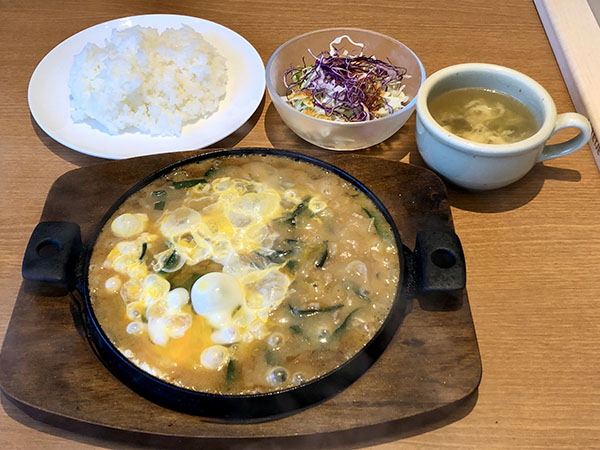 Once the steam had dissipated, we could clearly see the juju yaki, the onomatopoeically named signature dish at Fukagawatei. Onions, negi onions, and pork are simmered for hours, then ladled into the blazing hot skillet. Finally, garlic chives (nira) and egg are added and the tray brought to the table, literally cooking before your very eyes to a remarkable sweet and savoury perfection, with a slight hint of spice. Exactly as Ms. Fujii said, the flavours were surprisingly strong and made a great topping for the rice. It was excellent, very rich and savoury, filling but not overpowering. Served with a crisp salad, soup and some tasty koshi-hikari rice, the juju yaki makes an excellent lunch or dinner.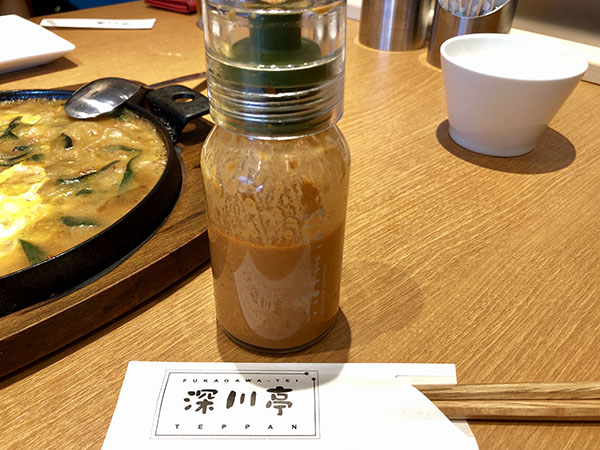 Fukagawatei also prepares its own condiments, including this piquant sauce which contains spicy chili bean sauce (tobanjan), sesame and yuzu kosho, the wildly popular blend of chili peppers, salt, and the zest of the yuzu, a citrus fruit somewhere between a lemon and an orange. Spicy, zesty, and nutty, the sauce was so good we would have bought it on the spot; sadly, there's no plan to make it commercially available. We'll just have to return to Fukagawatei to sample it again!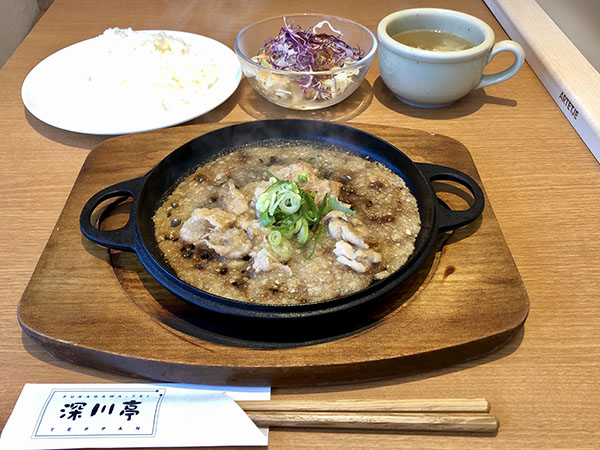 In a similar vein is this pork and ginger, featuring lashings of fresh grated ginger and juicy pork. The pork and ginger is also extremely moreish, especially when eaten with the fluffy rice. It's also a popular summer dish as ginger is seen as promoting appetite and aiding digestion during the lethargy-inducing, humid months of July and August.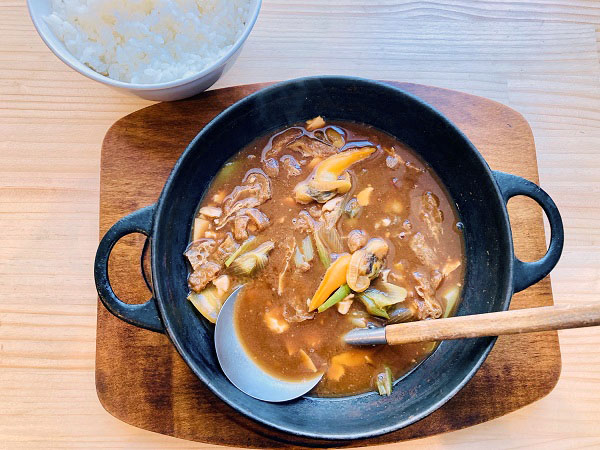 The lunch menu features those two dishes plus curry, congee (ojiya), and one more dish that changes daily. Fukagawatei also serves the area's eponymous dish, Fukagawa meshi, renamed as Fukagawa don. Fukagawa meshi (meshi means cooked rice or a meal in Japanese) developed during the Edo Period (1603~1868) as a quick meal eaten onboard fishing boats by Fukagawa-based fishermen. Consisting of locally caught clams simmered with negi onions and served over rice it was an early kind of fast food. Instead of short-necked clams (asari) Fukagawatei uses surf clams (aoyagi) in a rich broth.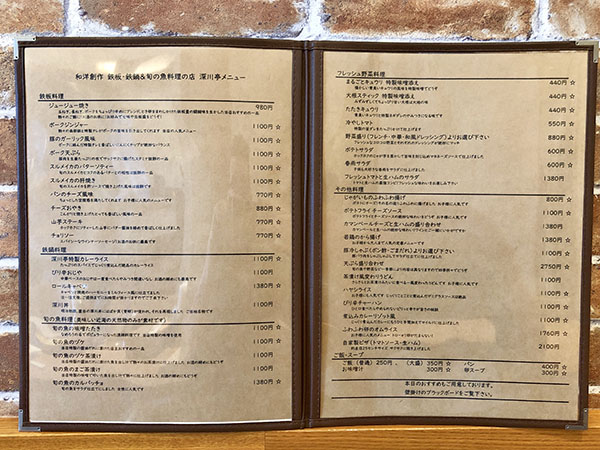 The evening menu features a host of skillet and cast iron hot pot dishes. In an eclectic mix that illustrates Mr. Fujii culinary history, there are Pacific flying squid, chorizo sausage or Japanese yam steak skillets, stuffed cabbage roll hotpot, fluffy omelette, and rice (omuraisu) and pizza, among many others. Mr. Fujii also makes seasonal preserved fish (zuke) and carpaccio!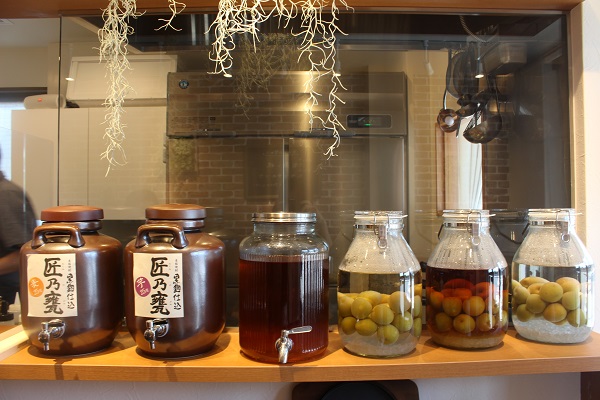 The restaurant features an open kitchen and a counter adorned with shochu barrels and Mr. Fujii's homemade fruit liqueurs. "Around 70 to 80% of our customers are regulars, especially ladies," said Ms. Fujii. "During the week our customers tend to be mainly business people and local residents but at weekends there's a very wide age range, from families with children to senior couples and visitors to the museum. Some of our customers are third generation now!"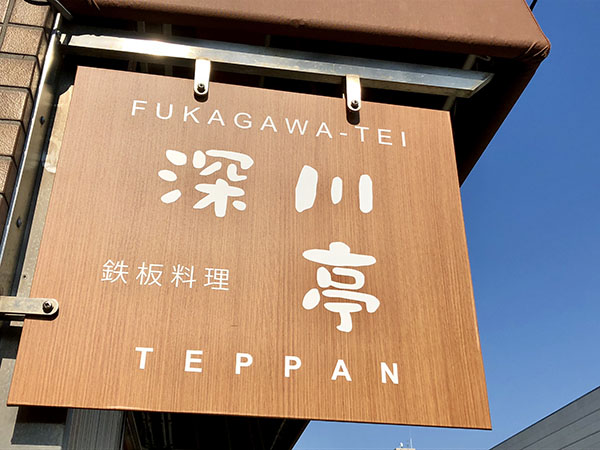 It's easy to see why Fukagawatei is now in its 20th year. The food is excellent, the interior is appealing and the Fujiis are a most welcoming, youthful couple who create a very comfortable atmosphere indeed. Visiting Fukagawatei is highly recommended to residents and visitors alike.
Story and Photos by Stephen Spencer