On Tap: In the Vanguard of Craft Beer
Published: September 12, 2019
As the noted actor Jack Nicholson once said, "Beer, it's the best damn drink in the world." Few would argue with Jack's opinion and few would argue that the brewpub Edo Tokyo Beer On Tap is a damn fine place to imbibe the amber nectar. On a recent sunny autumn afternoon, I made the brisk eight-minute walk from Sumiyoshi station to meet the owner, brewer, and occasional trombonist Mr. Hirotsugu Taka.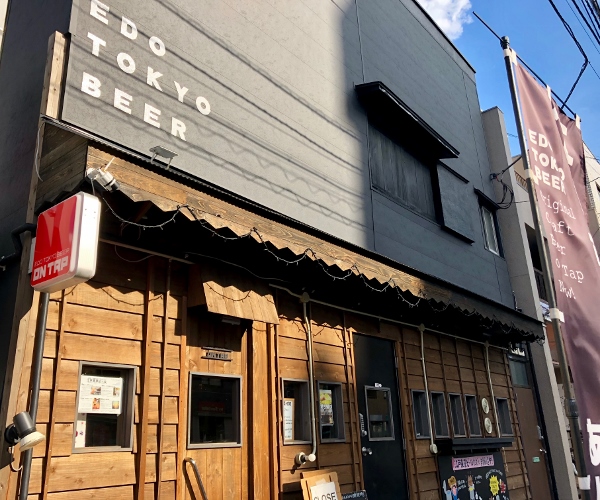 "We opened here in March 2018," explained the Hokkaido-born Mr. Taka. "It's an old Japanese house (kominka) built around 70 years ago that was used as some kind of engineering or repair shop. When I decided to open a brewery and pub I quickly realised that the requirements were very specific: it had to be inside the 23 wards of Tokyo, on a main road for deliveries and with enough room for brewing, refrigerators and a space for a bar. This place was perfect so we renovated it and began last year."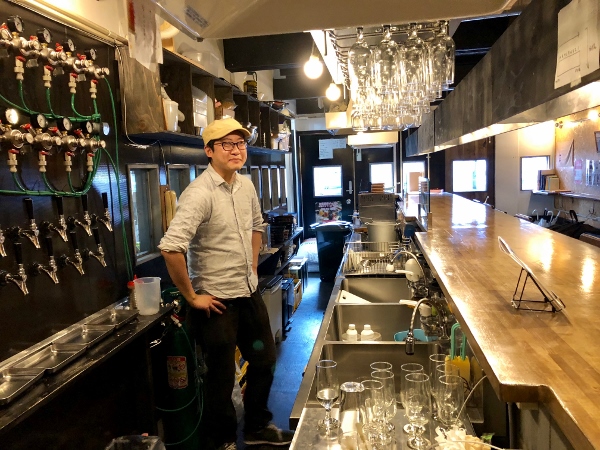 Born and raised in the picturesque Hokkaido port town of Otaru, Mr. Taka attended a well-known university in Shinjuku Ward where he studied classical Japanese literature among other things. Frustrated with academic life and wanting to work, he began as a bartender and waiter in pubs and restaurants before taking a job in a live jazz bar. A junior colleague introduced him to beer from the famous Osaka brewery Minoh and he was smitten, both with the beer itself and craft brewing.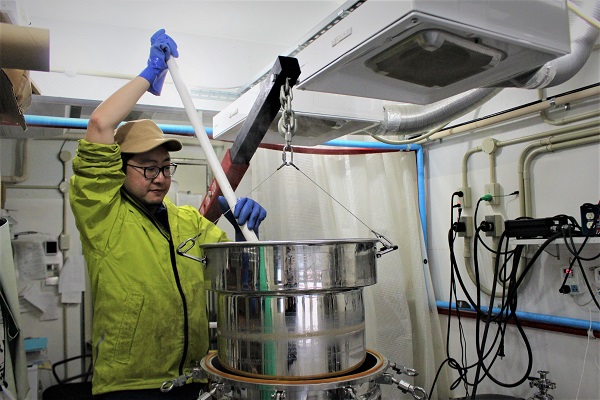 Explaining his circuitous route to becoming a brewer he says, "I became a beer taster first, obtaining the qualification and joining the Japan Craft Beer Association. Then I took the qualification to be a beer judge and worked at national and international competitions in Japan." Mr. Taka brews two or three times a week, or around ten times a month. "There's no tradition of homebrewing in Japan. Unlike many other countries where people learn how to make beer at home, homebrewing is technically illegal in Japan. When I met foreign judges for tasting or competition judging I realised I lagged behind in knowledge of actually making beer. So, I decided I had to start making my own."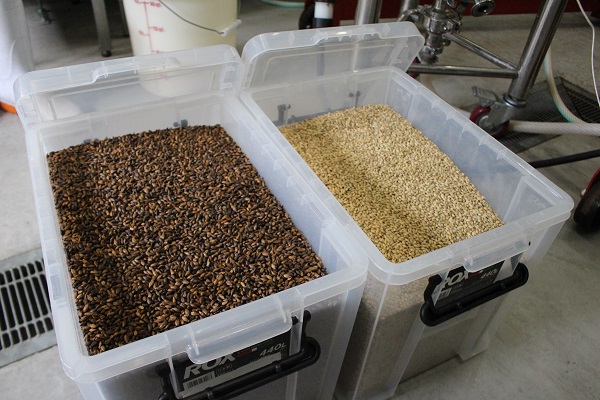 Much of Edo Tokyo Beer is made with the British malt Maris Otter or chocolate malt for dark beers. The malt is "mashed" or steeped in hot water, then drained and the resulting wort is heated with hops and other ingredients. It's then drained, cooled and the yeast added.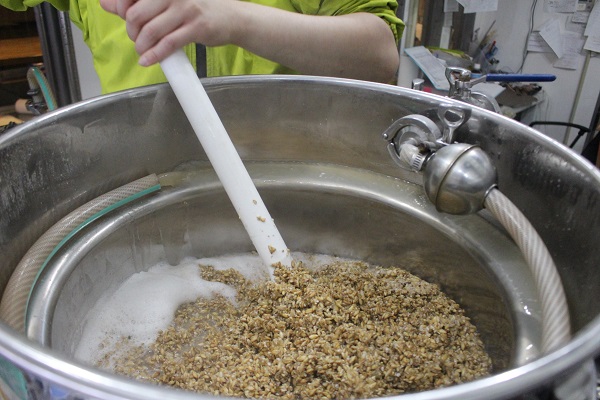 After fermenting for around a week the beer is stored in the refrigerator for a month and is then ready to drink. Porters and dark beers may take a little longer. Mr. Taka emphasises that maintaining a cool temperature and not moving the beer are the two key points in brewing. "People used to say that the water was the most important thing in making beer. Now, with the process of Burtonisation we can perfectly replicate the hardness and chemical composition of the water in Burton-on-Trent, which is the standard for most beers. The quality of Tokyo's water has improved massively in recent years, so that's what I use."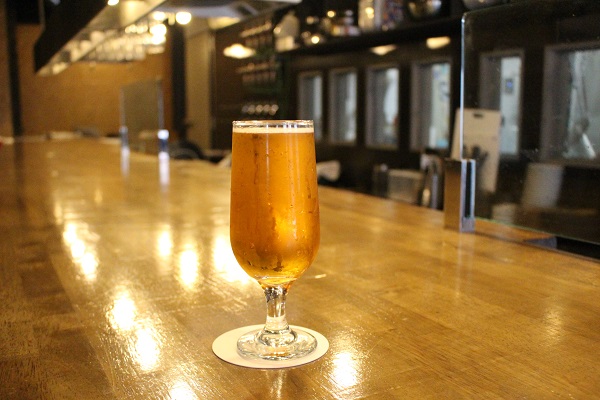 Lovely beer. "I have ten taps and would like to serve five of my beers plus five guest beers," he explains. "I have Senda Golden, an American style pale ale at 5.55 ABV, which is pretty much a regular item together with an English style Bitter at 5% ABV."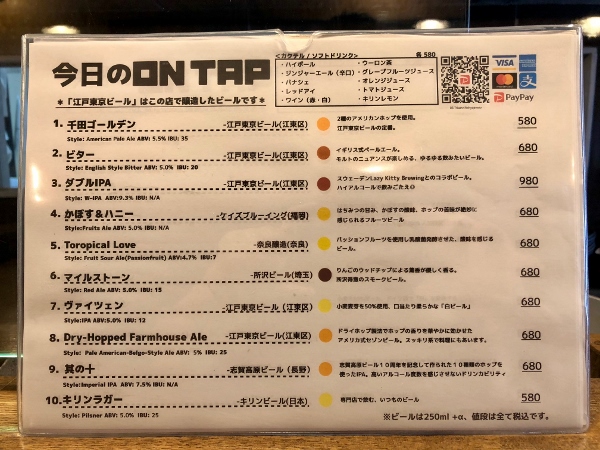 There's also a Weissen wheat beer and a double IPA joint collaboration with Swedish Brewery Lazy Kitty. The current guest beers hail from Fukuoka, Nara, Saitama, and Nagano. It should be noted that the beer lineup changes frequently; if there's a particular one that tickles your taste buds make a note because it might not be there next time you visit!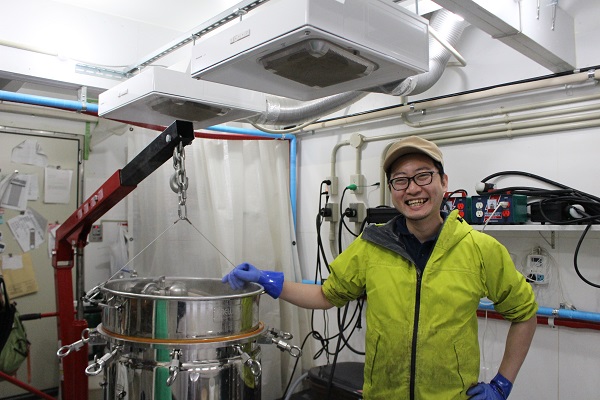 As Mr. Taka explains craft beer is all about challenging long-held perceptions and using one's imagination to make beer. "What I'm interested in is using vegetables and fruit, particularly what are known as Edo Yasai (vegetables traditionally grown in the Tokyo area during or before the Edo Period, 1600 to 1868)," he explains. "That's the main reason we're called Edo Tokyo Beer. I've made a brown ale with Japanese ginger (myoga) that won a silver medal at the Japan Craft Beer Festival last year and also a porter with the Naito chili pepper." Naito chili peppers (Naito togarashi) were a popular Edo Period vegetable grown in the Shinjuku area and used as an ingredient in buckwheat noodles. Mild and high in umami, Naito Chili peppers fell from favour towards the end of the Edo Period as people began to prefer hotter peppers. The peppers were revived by an enterprising Shinjuku resident some ten years ago and are now flourishing again.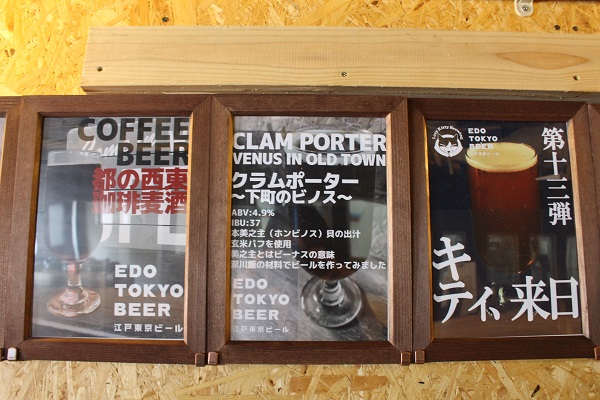 There are some 40 different Edo Yasai, including a melon (makuwa uri), Naito pumpkin, and ashitaba (a flowering leaf of the carrot family used in herbal medicine). The Fukagawa area of Koto-ku is famous for clams and Mr. Taka created a stir with his clam porter. "The succinic acid works on the calcium in the clam shells to produce a deep umami flavour, similar to an oyster stout. I'm interested in the marriage of two different flavours, fruits, spices or whatever," he says. "My imagination was piqued by the amazing Marshmallow Porter from the Welsh brewer Tiny Rebel. Earlier this year I created Fukagawa Sparkling, a Belgian witbier containing Chardonnay juice, in collaboration with the Fukagawa Winery ( https://kotomise.jp/en_article/fukagawa-winery/)."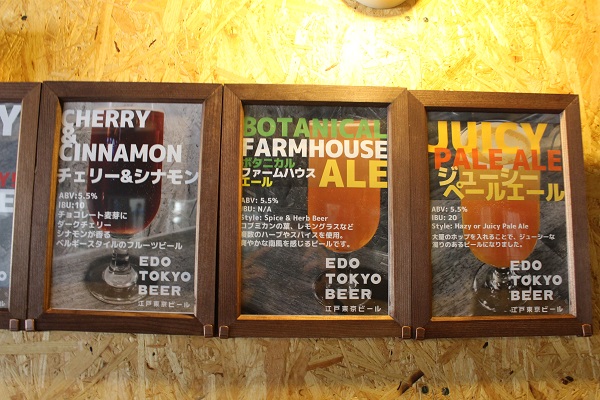 Next month's lineup features a dark beer with chocolate and cherry, a botanical farmhouse ale with mandarin orange peel, lemon grass, coriander and the like, together with a Juicy Pale Ale. "There are a hundred different kinds of beer and a nearly unlimited possibility to combine malt, hops, botanicals, fruit and so on. There's no limit," says Mr. Taka.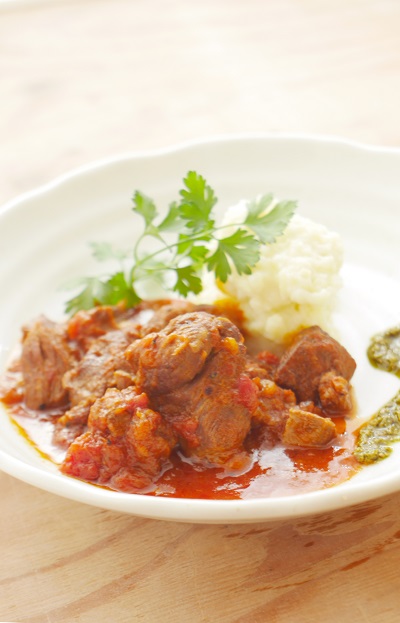 Sometimes you need a bite to eat with your beer and On Tap delivers. This lamb and tomato stew with mashed potato looks very appealing.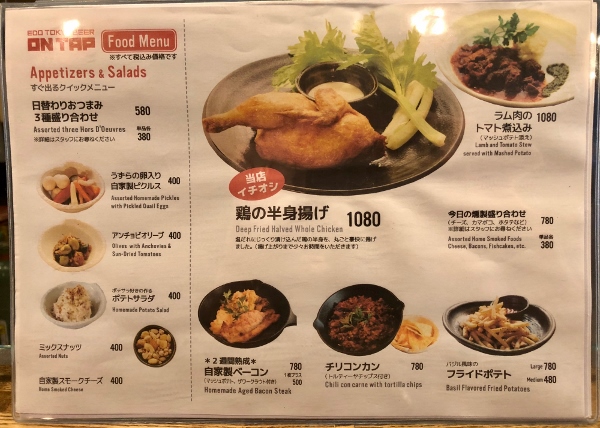 The likes of fried chicken, bacon steak with mashed potato, chili con carne and a variety of appetizers are available.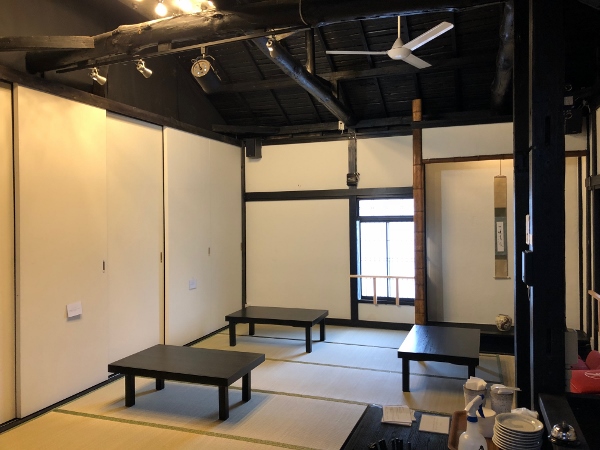 The spacious upstairs room at On Tap hosts various events. "We had a rakugo (comic storytelling) evening recently and have plans for acoustic musical events as well," said Mr. Taka. The room features the original wooden ceiling and many of the posts and beams. On Tap has a very pleasant natural, woody ambience.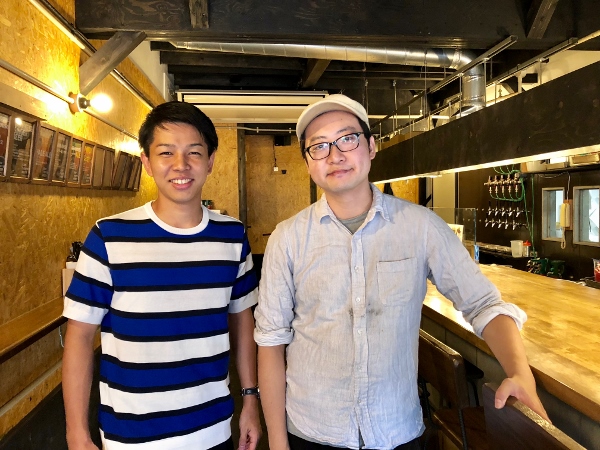 And what of the future? "As regards beer, we brew roughly one season behind, so now I'm thinking about Christmas beers, the kind of spicy beers popular in Europe that can be drunk hot. Dark, strong winter ales, as well. With next year's Olympics in mind I might make an Olympic ale to commemorate the event but I haven't made any plans yet.  In terms of the bar, I want it to become part of the local community and have local residents drop in for a beer and a chat."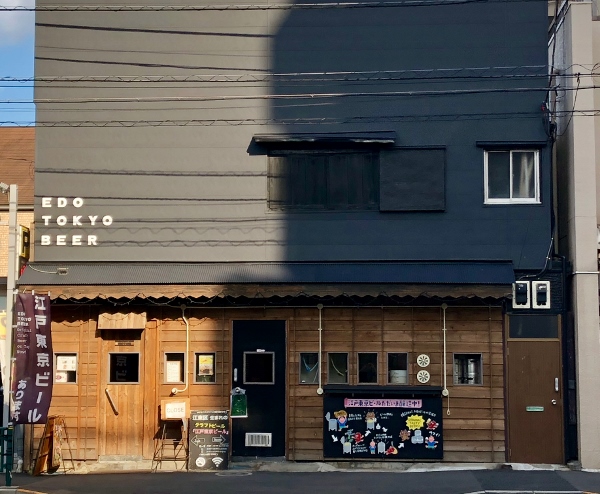 Mr. Taka's remarkable enthusiasm is infectious. It certainly needs to be considering the incredibly long, complicated, expensive and difficult process of starting a brewery. If you're a beer lover in Tokyo bookmark this page and head straight for On Tap at your earliest. The beer awaits!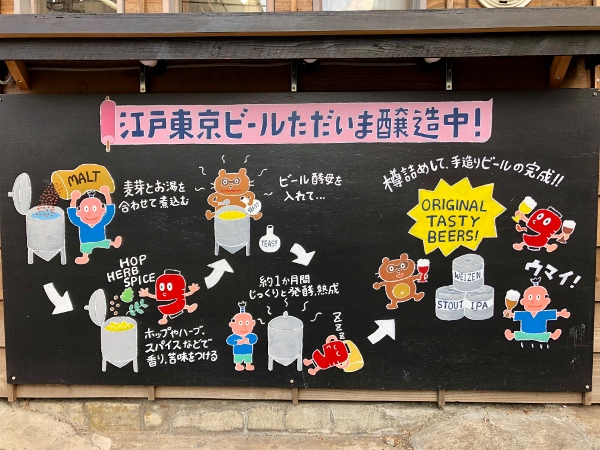 Story and Photos by Stephen Spencer and more