In High Spirits at Kito Saketen
Published: August 14, 2020
Located on the bustling streets of Monzen-Nakacho, literally steps from the metro station, Kito Saketen is a small independent liquor shop packed to brim with an amazing selection. From wine to whiskey, liqueurs to lager, there's something for everyone.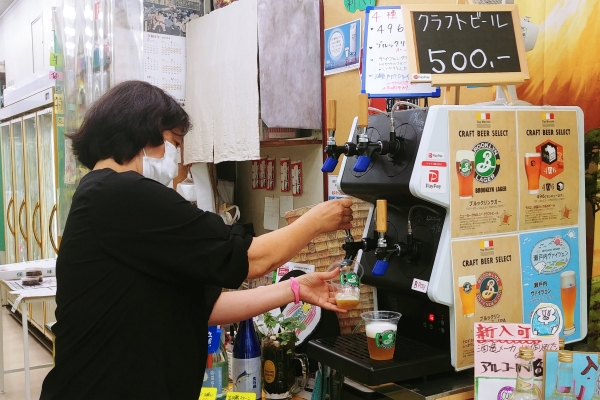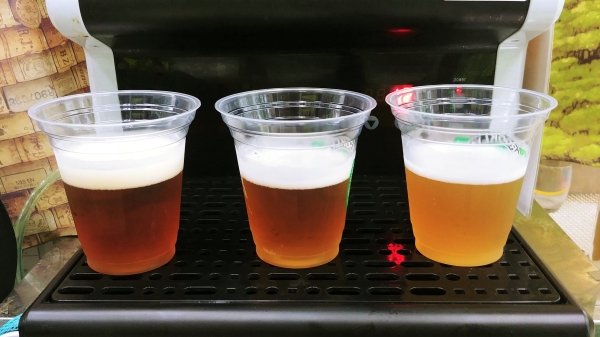 The first thing to catch my eye is a sign for 500 yen craft beer, and the 4 taps set up right at the front of the shop. "It's very popular with customers. When the weather is good, they enjoy drinking it outside on the street," explains owner Kito Tatsuya. The tap rotation is about 1-2 weeks and the current offerings are Brooklyn Brewery lager and IPA, Yamaguchi Brewery Weizen, and Spring Valley Brewery's IPL.
Japanese craft beer has seen a boom in recent years with more and more breweries popping up across the country. Customers can get a cup to enjoy right away or a 3L growler to take with them. Bottles and cans are also available for purchase.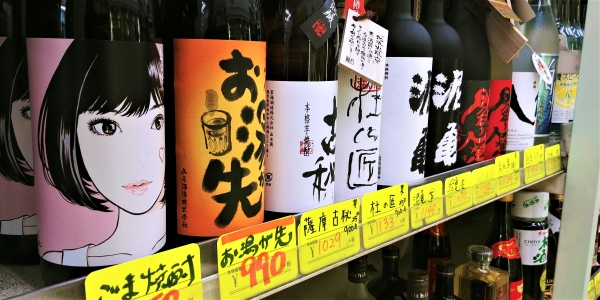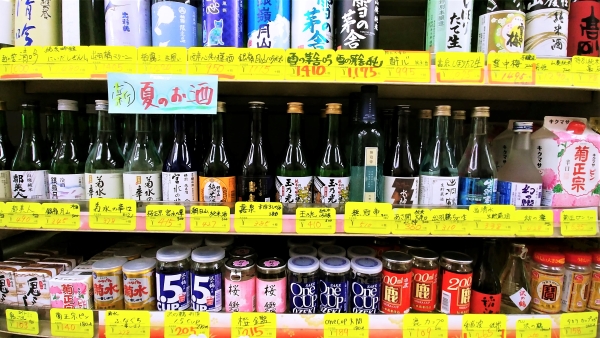 A fixture in the neighbourhood for the last 50 or so years ("I'm not exactly sure which year we opened," laughs Ms. Tatsuya), Kito Saketen has been the go-to place to find the perfect bottle for a celebration. The usual alcohol of choice for a big event in Japanese sake, and one is spoiled for choice with over 300 kinds and constant new arrivals. "I love that we get to be part of the big moments in people's lives," she explains.
Unfortunately, since COVID-19, many people have been self-isolating and big gatherings have been cancelled or postponed, but luckily for them, Kito Saketen offers free delivery in the area, "even if it's just one bottle!".
If you're not quite sure what to get, Ms. Tatsuya is always happy to offer recommendations. "Lately a lot of people have been drinking at home instead of going out, so we're happy to put together a selection and ship it right to them," she says.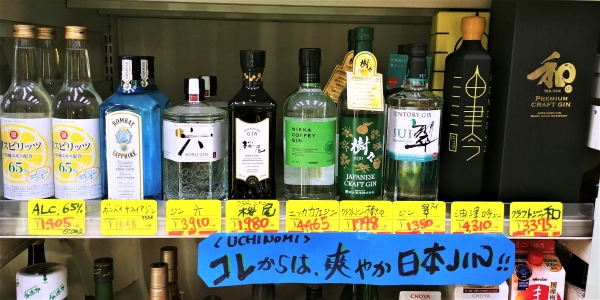 Further back in the shop are the spirits: vodka, whisky, and the growing Japanese gin section. Gin is a relatively new industry in Japan with the current gin craze in the west slowly making its way into Asia. "Gin is more popular with the younger generation," explains Ms. Tatsuya, which for me is not surprising considering the increasing number of breweries entering the market, making craft gin more widely available.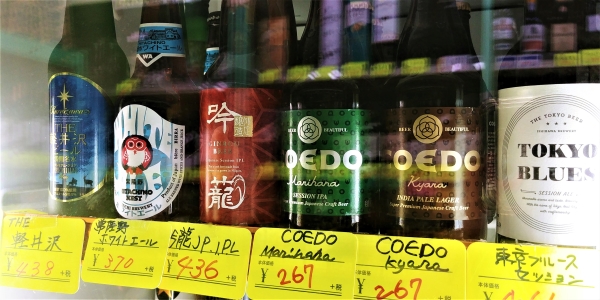 Despite its small size, the shop feels like an endless treasure trove. One could easily spend some time perusing the options, and Ms. Tatsuya's infectious enthusiasm makes you feel right at home. So, the next time you're looking for the perfect brew on a hot summer's day, or celebrating a big occasion, stop by Kito Saketen to consult the expert.
Story and photographs by Jenna Wilson