Sports, Streaming, Sponsorship
Published: September 16, 2021
Sanwin is a Koto-ku based, newly-opened company specialising in the areas of sports advertising, webcam broadcasting, and live sports broadcast editing and advertising. On a recent morning, we visited company president Mr. Keisuke Saito at his office near Monzen-nakacho station.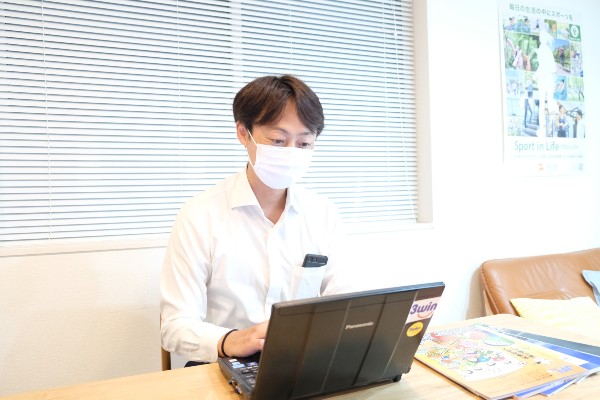 "I worked as a private secretary for several years, during which time I first envisaged the concept of matching sports teams with sponsors from the local business community," explained the brisk and dapper Mr. Saito. "After developing the ideas, I left my previous employment and opened Sanwin in August 2020. The company name refers to the three (san in Japanese) groups involved and how all three can be winners; namely the sports team, the sponsoring entity, and the local area."
"We also have three main areas of business. Firstly, there's the advertising and sponsorship of sports teams by local companies. Secondly, what I'd most like to talk about today, which is the live webcam and streaming business, and thirdly the live sports broadcast editing and advertising service we operate."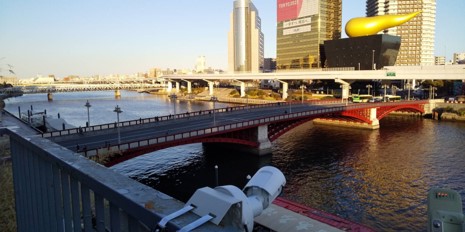 "Given the current restrictions owing to the pandemic, many businesses have been struggling with income streams and advertising. Instructive, leisure-oriented or educational YouTube channels have become huge successes as viewers don't need to read much, only enjoy the visuals. Our full webcam service allows customers to advertise via a personalised webcam channel on YouTube 24 hours a day, 365 days a year.
Customers can purchase cameras from us, we instal them and create a unique YouTube channel. We can customise the feed with captions, subtitles, and scrolling advertisements of products or services, for a further fee. Potential users include leisure facilities, tennis schools, training centres, famous sightseeing areas, distribution centres, shops, restaurants, and many more. The possibilities are boundless. Some people use them as background visuals, some to showcase their creative activity, some for security purposes, others to watch birds in their garden," he explained.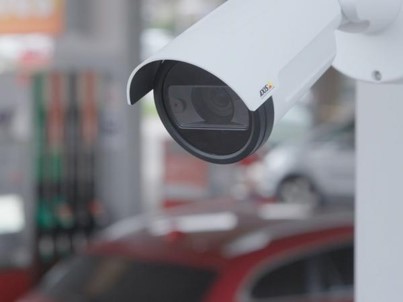 Three types of camera are available: box type, dome type, and PTZ (pan tilt zoom) type.
The cameras begin at 148,000 yen and require no technical knowledge on the part of the customer. There's a ten-day free trial service for customers who'd prefer to try before they buy.
All the streamed visuals can be archived as they're stored in the YouTube servers for privacy. We thought this was a splendid service and look forward to seeing more customers take advantage of it in the future.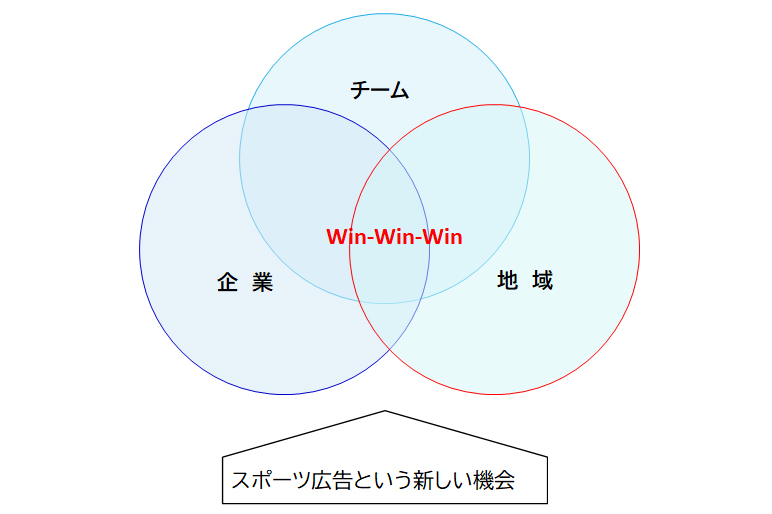 As Mr. Saito mentioned, his matching business pairs local sports teams with companies seeking to sponsor them for advertising purposes. In the examples he gave, a well-known local confectionery maker sponsors a kids baseball team, or a popular barber shop sponsors a community basketball team with customised shirts featuring the sponsors logo. As the teams become more well known in the local area through winning and media coverage, the sponsors win through increased sales, while the area wins through the many benefits this brings: an improved local economy, publicity for the area and improved local community spirit. "Local sports hold many great possibilities," he said. "It's very exciting. Advertising is invigorating and a way to evolve sports business in Japan, which is underdeveloped in many ways."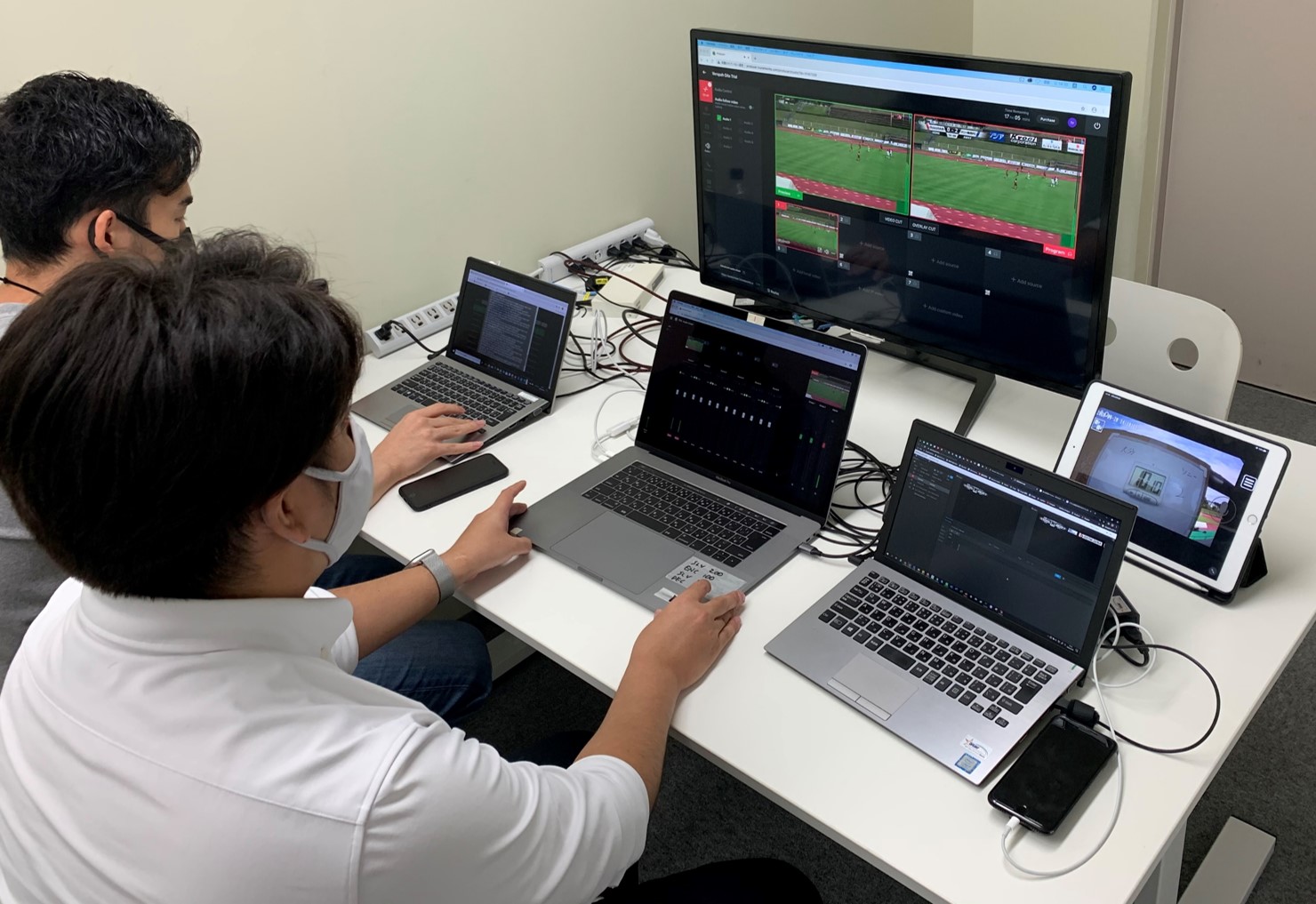 The third pillar of Sanwin's business is the live video streaming of sports events with remote production and live editing.
In a nutshell, the customer sets the camera at the venue, while the latest TVU technology delivers the live stream in 4K HDR quality to the Sanwin office, where captions, subtitles and scrolling advertisements are added before the stream is broadcast on YouTube. There's a six second delay in the stream.
Setting the camera is easy and requires no technical knowledge at all. The advertising content can target local businesses with pinpoint accuracy.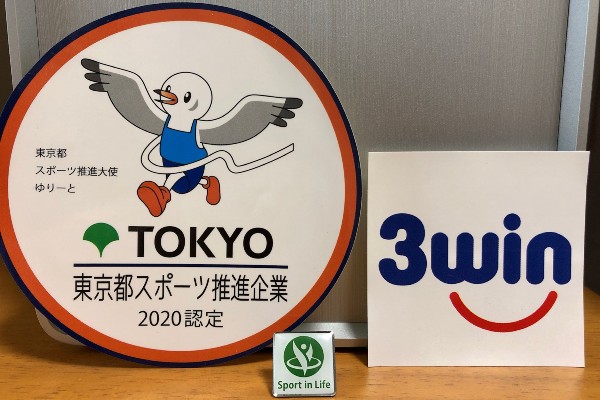 Sanwin was selected as a Sports Yell Company for 2021 by the Japan Sports Agency. The Sports Yell Company program certifies companies promoting measures to improve employees' health through sport. The company has also received certifications from the Tokyo Metropolitan Government for Tokyo Sports Promotion and Telework Tokyo Rules.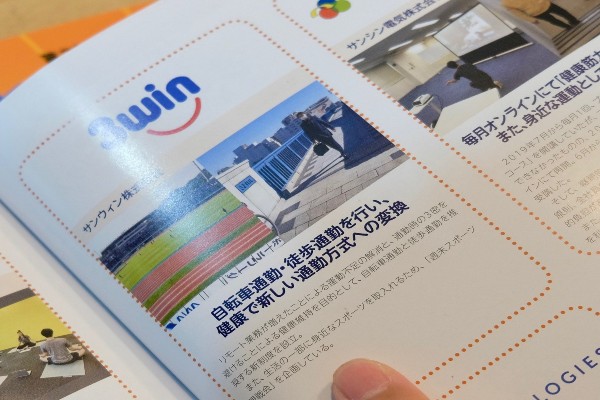 Mr. Saito is a dynamic young businessperson aiming to utilise the cutting edge of modern digital broadcast technology to promote local sports, the local economy and the wider community. If you're interested in widening your advertising audience, promoting your sports team or reaching out to the local community, then give him a call at Sanwin.
Story and Photos by Stephen Spencer