Stylish Eyewear For Modern Life
Published: March 28, 2022
September 2021 saw the opening of the latest 37° by Ishizuka eyewear shop in Koto-ku, this time in Toyocho. For over 50 years Ishizuka has been purveying top-quality glasses and more to the residents of Koto-ku, beginning with the founding store on Sunamachi Ginza. On a recent snowy afternoon, I dropped in for a chat with manager Mr. Yasuhiro Matsuoka.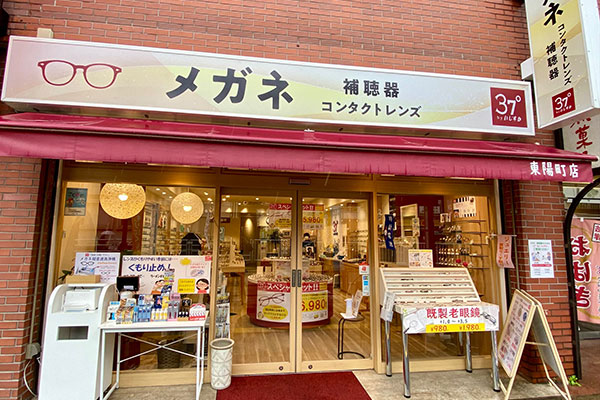 The new 37° by Ishizuka shop occupies a prime location at the intersection of Eitai and  Yotsume Streets, across the road from exit 1 of Toyocho station. It's also right in front of a bus stop, exceptionally convenient for local transport.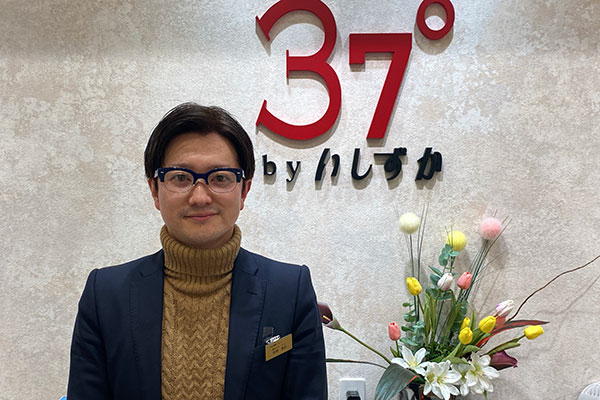 "Yes, it's a great location," said the youthful manager Mr. Matsuoka, who graduated from the only professional training school in Tokyo dedicated to eyewear and has worked for Ishizuka for many years now. "Toyocho is a thriving business centre and a densely populated residential area, so our customers are a mix of local residents, people who work here, and visitors to the area. Many customers drop in on their way home after work or shopping."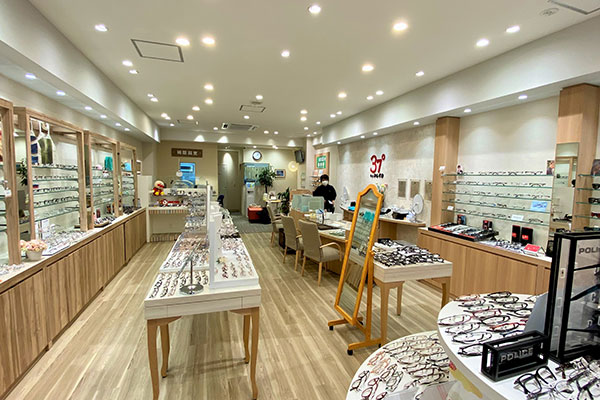 The interior design reflects that customer base. It's discreetly well-lit with blonde wooden flooring, beige cabinets and white walls that create a warm, relaxing atmosphere. "Our customers have a wide age range, from eight to eighty, and we cater to all needs and tastes," explained Mr. Matsuoka.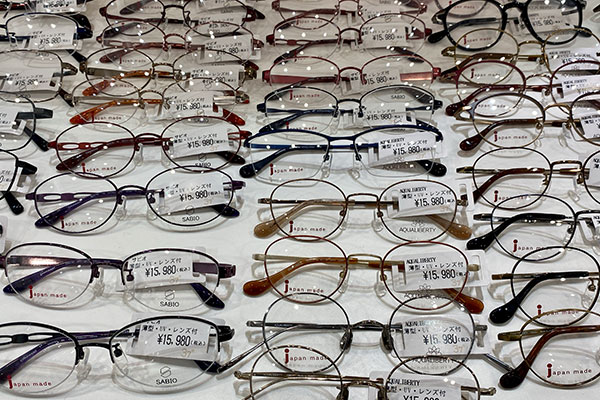 "We discuss their needs with new customers, who can enjoy a free eye test. After lenses suitable for their purpose are created, the customers can select the frames they like from the hundreds in store. Or vice versa, as many people have two or three different pairs of glasses now," he said. The dominant trend in eyewear design is still thinner, rounded frames for a smart, casual office look.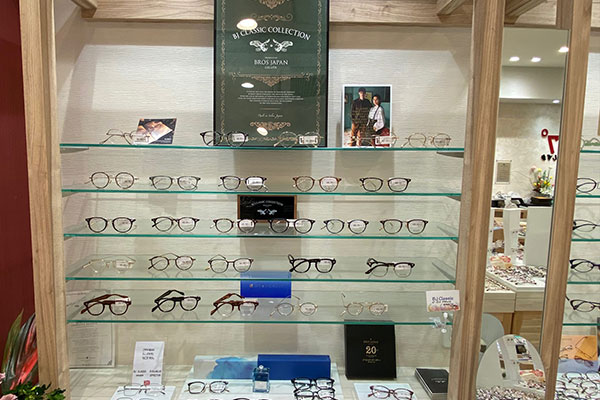 Within the 37° by Ishizuka group, the Toyocho shop is the sole purveyor of two classic brands from the home of the spectacle industry in Japan, Sabae City in Fukui Prefecture. The BJ Classic collection has been widely featured in the media after popular actors and actresses wore the glasses in television dramas.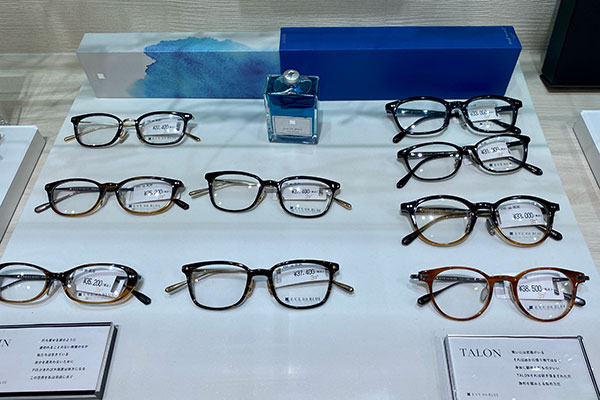 The Eve un BLUE range for women are stylish, business appropriate, and cool.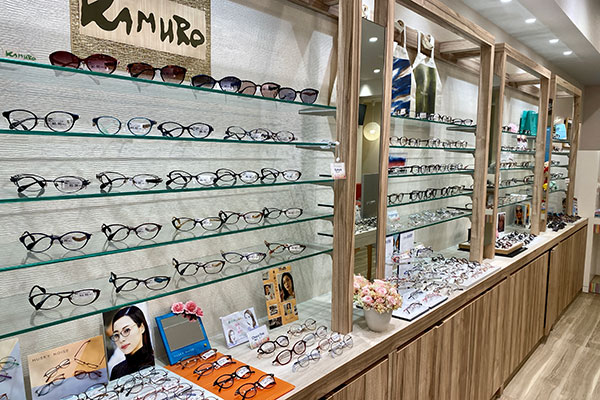 Not all brands follow the current fashion or work trends though. The renowned Japanese brand Kamuro offers oval frames, while Tony Same, another Japanese brand, has thicker frames and much larger lenses.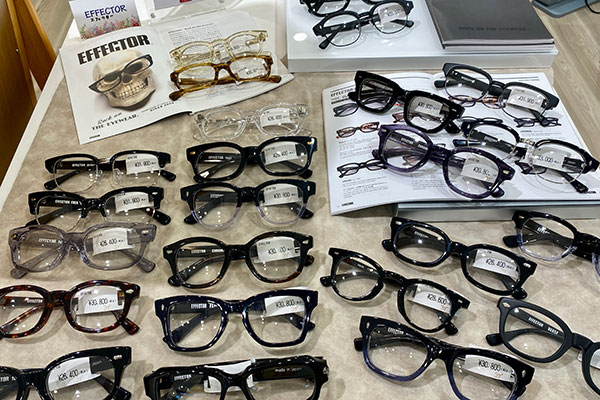 Mr. Matsuoka himself sports a pair of the thickest, chunkiest glasses we've seen for a while–a pair of Effector specs in a fetching shade of Klein Blue. The exact opposite of all current trends in eyewear, these frames are certainly striking!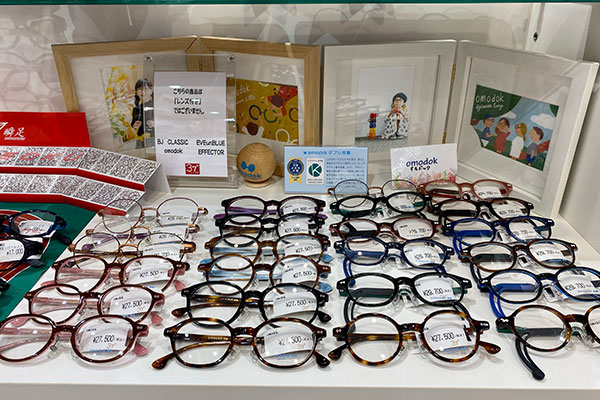 The 37° by Ishizuka Toyocho store also has a corner specifically for younger customers. Smart and fashionable glasses are no longer the sole province of adults.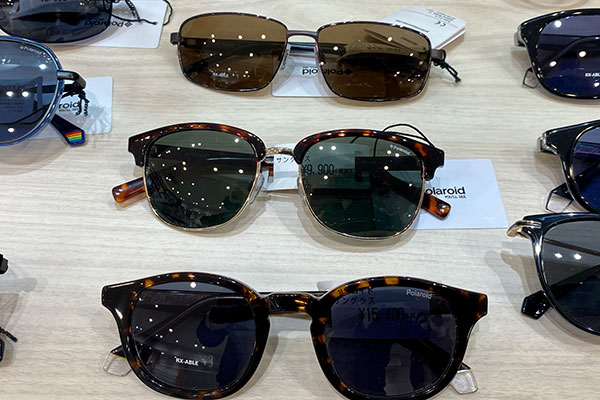 The service and aftercare offered by 37° by Ishizuka includes free eye tests, repairs, and lens exchange of glasses bought at other shops. The shop also sells watch batteries at a remarkable discount price of just 500 yen. Also available are many of Japan's most famous and popular brands, together with a selection of household name global brands. With winter seemingly over at long last, thoughts turn to better weather and sunglasses, of which there are many on display already.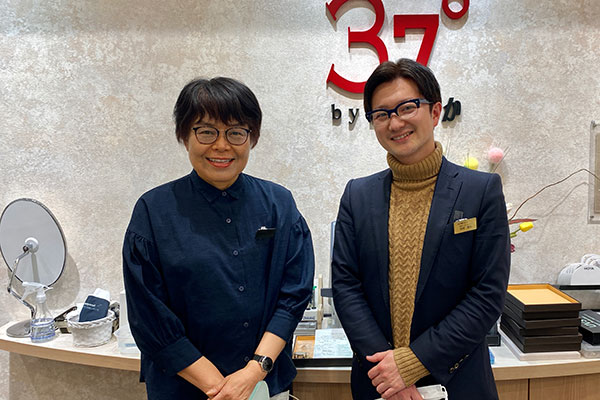 Whatever your optical needs, for work, play, or looking sharp during online meetings, you'll find them answered at 37° by Ishizuka in Toyocho. Just pop in and ask Mr. Matsuoka and his splendid staff.
Story and photos by Stephen Spencer