Home Repair Made Easy
Published: June 16, 2022
Home Repair is a renovation, redecoration, and household repair firm located on the famous Sunamachi Ginza shopping street in the Kitasuna area of Koto-ku. Such businesses are generally referred to as "reform" companies in Japanese-English, as president Mr. Fumio Watanabe explained when I dropped in on a recent rainy morning.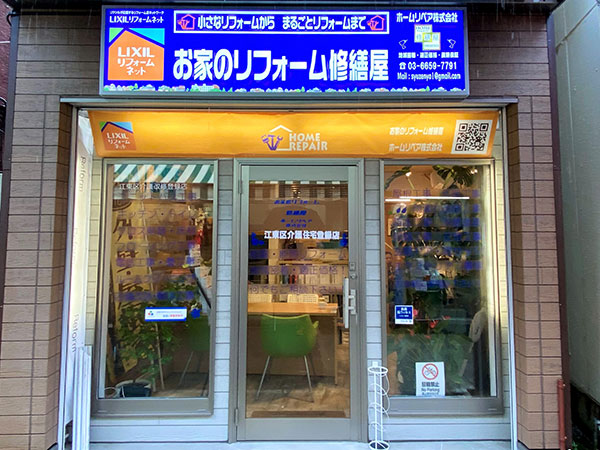 Home Repair is just a couple of minutes' walk from the Meiji Street end of Sunamachi Ginza. Opened in 2019 and staffed by Kyoto-born Mr. Watanabe and his charming wife, Home Repair caters to local residents and businesses in a variety of ways.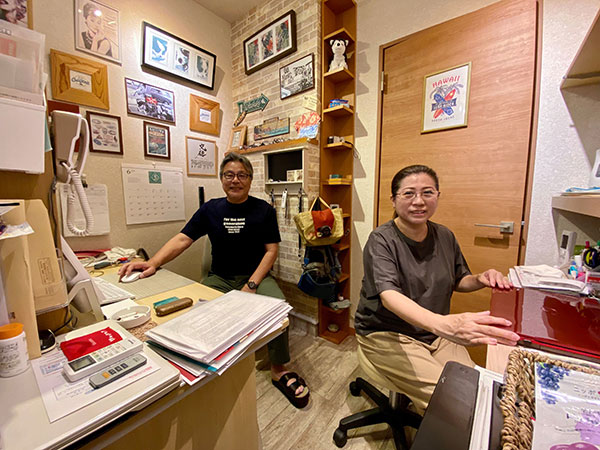 "I've been in the renovation business for 40 years now," explained the genial and enthusiastic Mr. Watanabe, Iin both Kyoto and Tokyo. I began when I was around 20 and became an interior decoration specialist working for real estate developers as a subcontractor; now I'm like a director, working with a group of local craftspeople on jobs large and small. Our clients are local people and I generally go to jobs by bicycle!"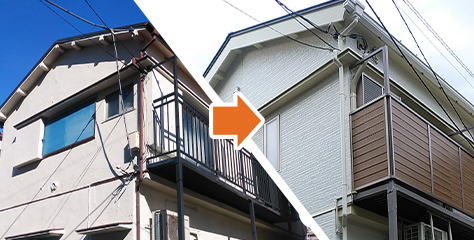 "This area has many senior, long term residents whose residences need a wide range of work, yet they don't know where to begin or who to speak to. As a locally based renovation company director who actually lives above the office, I'm always on hand to discuss any matter with them. There's also no time taken to commute to the work location." Mr. Watanabe undertakes such work as the total reconstruction of houses, stripping them down to the skeleton and rebuilding them entirely, roof repair and re-tiling, rooftop and veranda renovation, waterproofing, outer wall repairs, plumbing, kitchen and bathroom renovation and interior redesign of all descriptions. These before and after photographs show a house rebuilt from its skeleton.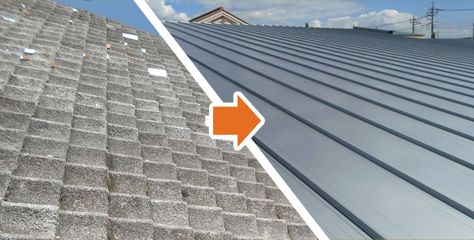 "We will undertake everything from a total reconstruction to a simple bathroom re-tiling job," he expanded. "We don't need a large office and since we don't advertise except through word of mouth our overheads are low, allowing us to keep our fees lower than would otherwise would be the case." Replacing heavy, tiled roofs with sheet metal is one of the many jobs undertaken by Home Repair.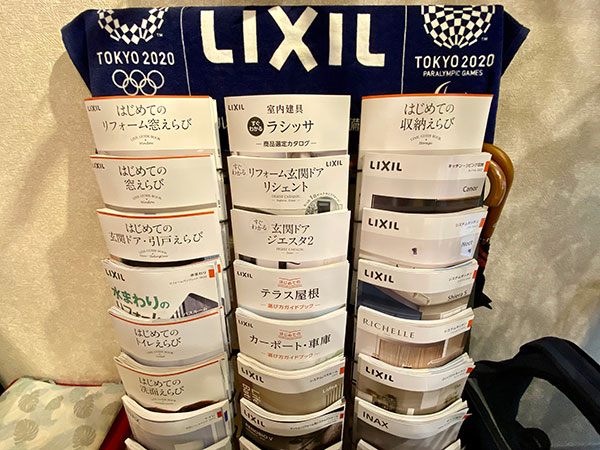 Having accumulated 40 years of experience in the business, Mr. Watanabe is a walking encyclopaedia of housing and interior design. He also maintains a wide selection of current pamphlets to offer contemporary home interiors, from front doors to system kitchens to those wonderful toilets we all know and love.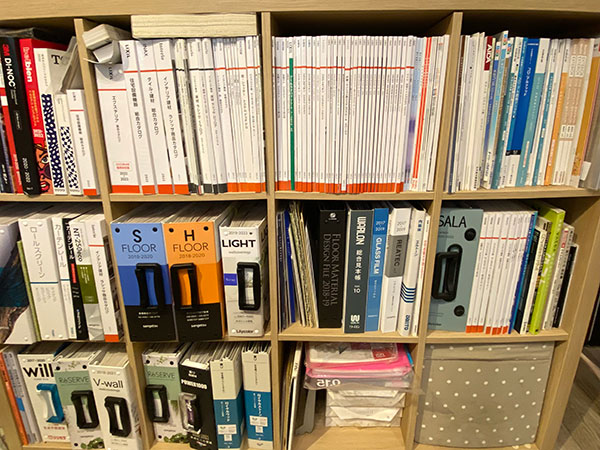 There's also a vast array of catalogues for potential customers to peruse at their leisure.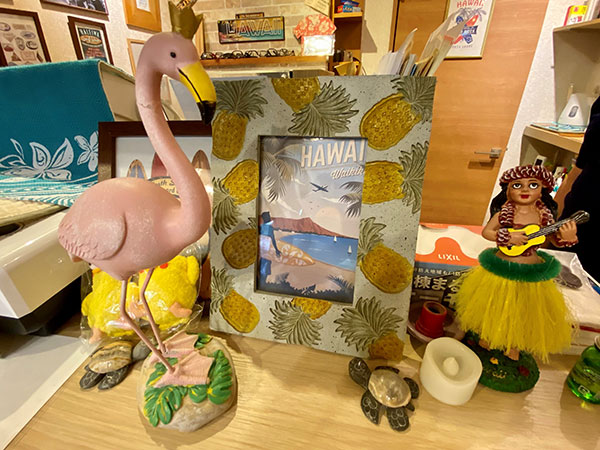 Both the Watanabes are great fans of Hawaii (who isn't?), having visited often pre-pandemic.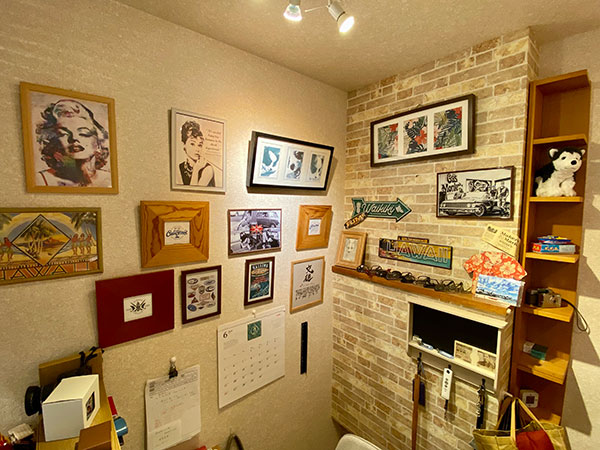 The neat and tidy office has an island theme, from the woody interior to the decorations and numerous plants. Some relaxing Hawaiian music wafted through the space, creating a very comfortable atmosphere.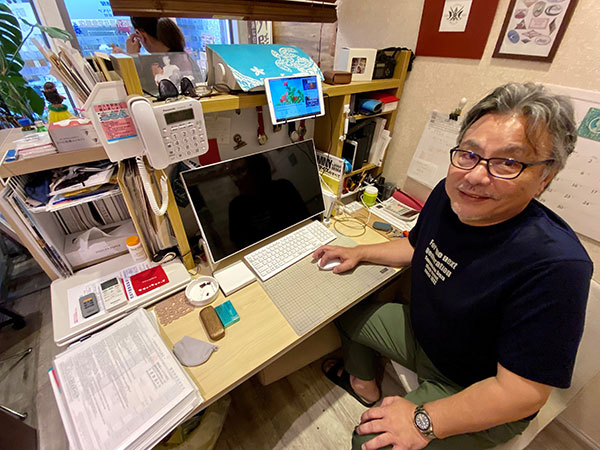 Mr. Watanabe not only runs his own business but is also a leading light of the Sunamachi Ginza Shopping Street Promotion Association. Despite being a relative newcomer to the area, he has quickly established his company and is working hard to ensure the future of the historical shopping street, which was founded in 1932. Whatever the job, whether large or small, Mr. Watanabe and his team of expert professionals are ready for action. Call to make an appointment, or even just drop in the office if you're in the area. Many happy reforms!
Story and photos by Stephen Spencer