A Culinary Journey in Kagoshima
Published: January 10, 2018
The Kameido area is definitely not a place to be missed. The quality and diversity of its restaurants will give you the opportunity to taste different types of cuisine. Located in a small street near Kameido Station, one such restaurant, Izakaya Tonbo, will let you discover the delicacies of Kagoshima cuisine.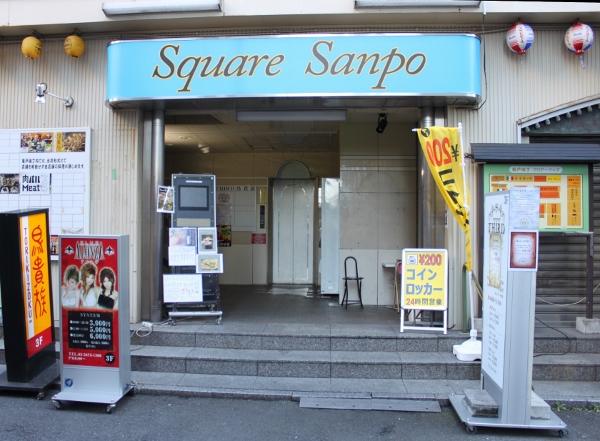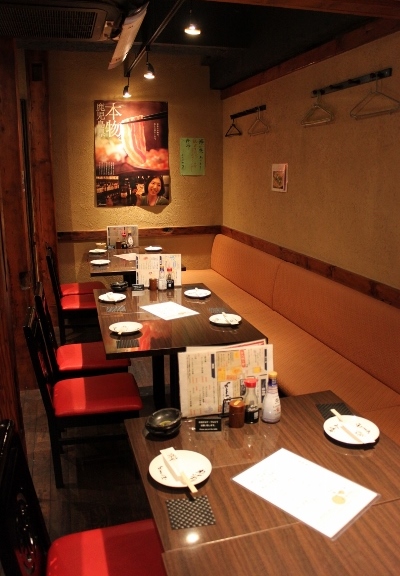 There is also a Japanese style room in the restaurant.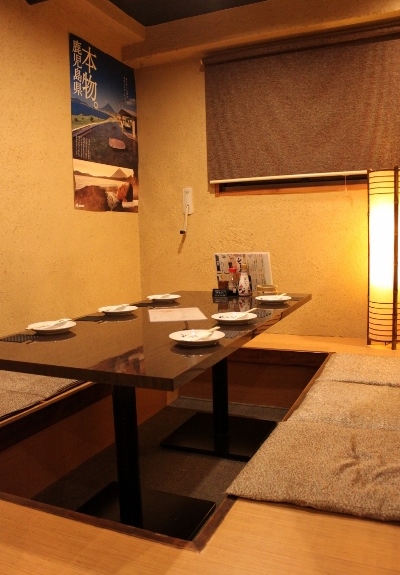 Kagoshima is Kyushu's southernmost major city and the capital of Kagoshima Prefecture. Located far south of Tokyo, Kagoshima is often called the "Eastern Naples" due to its mild climate, blue sky, the beauty of its oceans, and Sakurajima, a volcano that is often compared to Vesuvius. Kagoshima is also sometimes called "Satsuma" after the prefecture's former name.
The restaurant first opened in 2012. Originally from Kagoshima, Mr. Kita and his father run the restaurant together. Mr. Kita's father has been cooking for 45 years!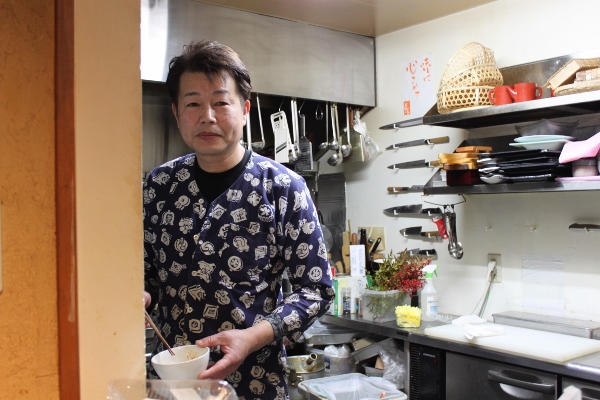 The most surprising dish I ate at Izakaya Tonbo was the chicken sashimi. It's not usual to eat raw chicken in Western countries, but Mr. Kita and his father ensure the freshness and quality of the chicken meat. It's directly imported from Kagoshima.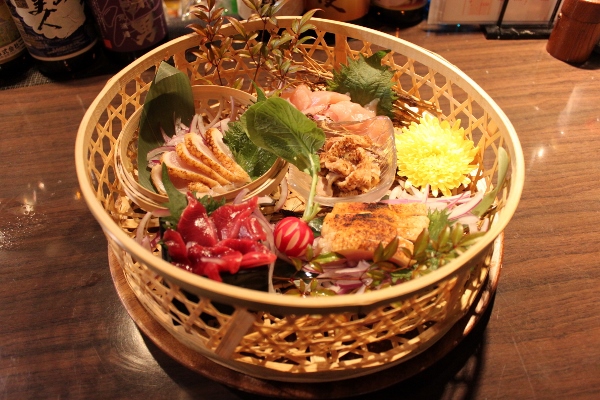 The sweet soy sauce (a specialty of the Kyushu area) goes perfectly with chicken sashimi. The taste of chicken sashimi is subtle and delicate. The texture is like raw fish. It's really surprisingly delicious. I was even able to eat the sashimi made from chicken kidney. They are red, thin slices with a firmer texture.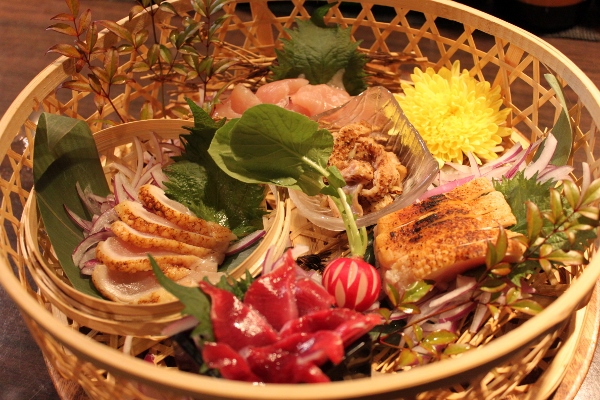 An interesting way to taste chicken sashimi is through the "nama oyako" salad. It's a salad accompanied by chicken sashimi and a raw egg yolk on top. The egg yolk gives a little sweet taste to the salad and the chicken sashimi. It creates a pleasant sensation in the mouth.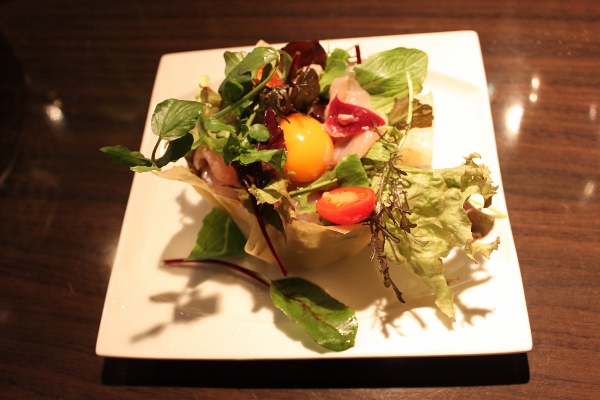 Another traditional dish of Kagoshima is the "satsuma-age". This is a fried fish cake. Fish meat and flour are mixed to make a compact paste that is solidified through frying. Dipped in sweet soy sauce, it's delicious!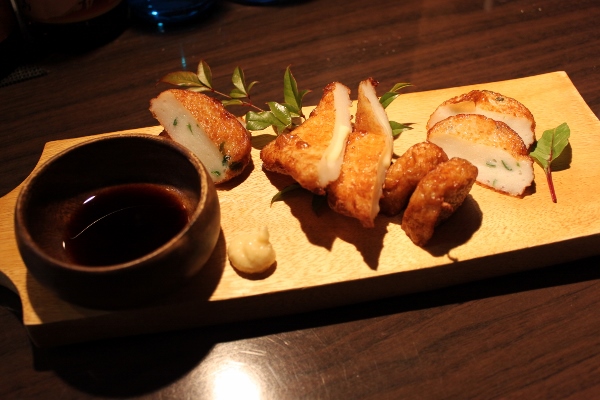 In Japan, hot pot is a very popular dish for keeping warm in the winter. At Izakaya Tonbo, you can eat a delicious hot pot of Japanese beef tripe. "The tripes are freshly delivered on the day. You can't freeze them. Otherwise, the taste won't be good." I appreciated the light texture of the offal. It wasn't chewy, but very pleasant and melted in the mouth.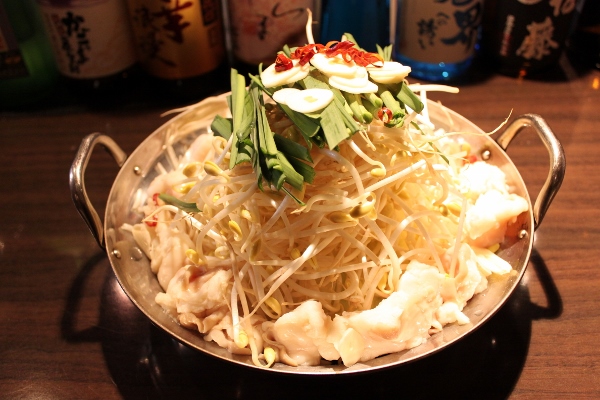 At Izakaya Tonbo you can also order "shabu-shabu", a hot pot dish of thinly sliced meat and vegetables boiled in water. Shabu-shabu is served with black pork, the famous Kagoshima "kurobuta", which is the highest-rated quality pork in the world. Kagoshima is the leading producer of pork in Japan.

A classic side dish in traditional Japanese cuisine is the "dashi-maki tamago", which is a rolled omelette with a slightly sweet flavour. At Izakaya Tonbo, Mr. Kita makes chicken based dashi , a kind of Japanese stock, in Kagoshima style.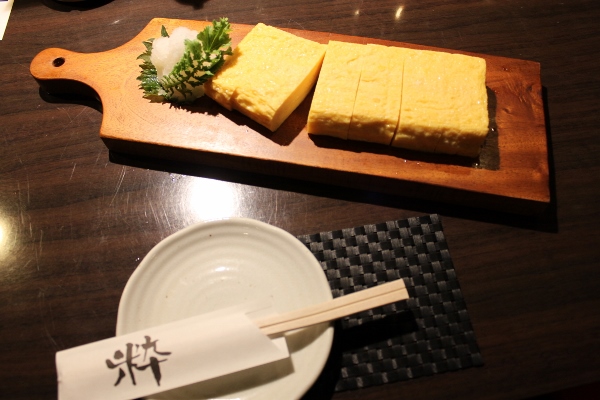 Another specialty of the restaurant is the large variety of Japanese shōchū, an alcoholic beverage typically distilled from rice, barley, sweet potatoes, buckwheat, etc. The restaurant stocks a fine selection of more than 13 Kagoshima shōchū. Ask Mr. Kita for his recommended one.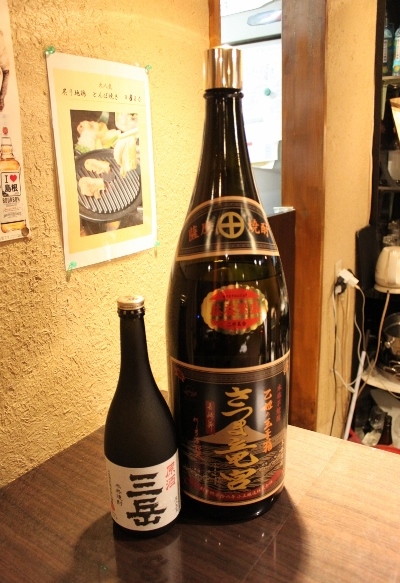 It's rare to find a restaurant in Tokyo where you can taste Kagoshima cuisine. Kagoshima cuisine is original and surprising. If you want to discover Kagoshima's traditional, fresh and delicious dishes, I recommend Izakaya Tonbo. This off-the-beaten-path restaurant offers a unique culinary experience!
Story and Photos by Aline Lambelet