A Cut Above
Published: May 31, 2021
JET CUT Toyocho is a men's hair salon in a prime location at the very heart of Koto-ku. On a recent morning we dropped in to meet youthful and ebullient Shinya Sawamura, ace stylist and manager.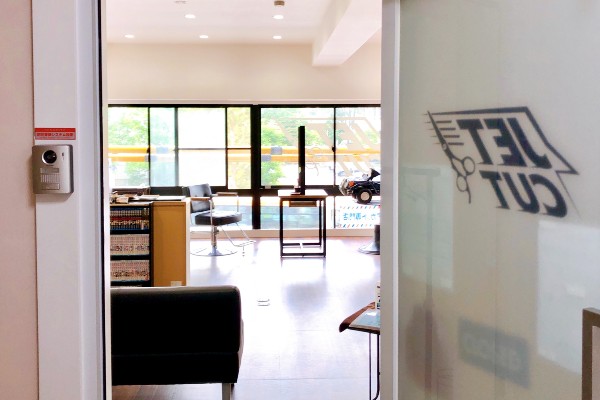 The salon is located on the second floor of a building right across Yotsume Street from the Koto-ku Ward Office, just five minutes walk from Toyocho station. On opening the door, we were taken aback by the size of the place; it's surprisingly roomy and light, with a spacious waiting area, front desk and only two cutting chairs.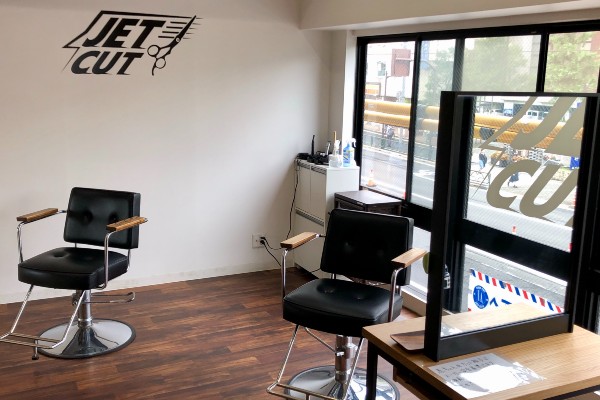 Windows running the length of the building afford a great view of the comings and goings at the Ward Office, while the sizable floor space is perfect for current safety protocols.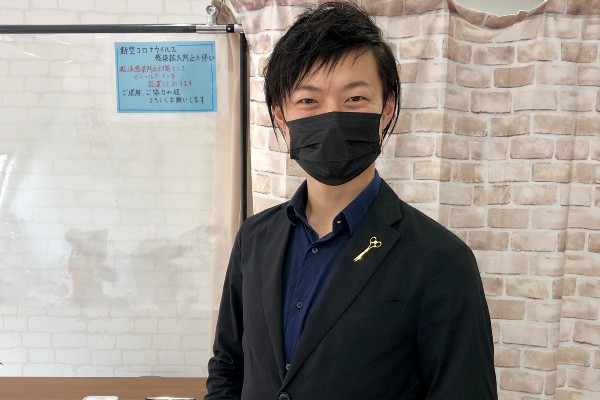 After graduating from hairdressing school Mr. Sawamura developed his technique at a top men's salon in suburban Tokyo, then worked for a large barber chain before moving to the Toyocho salon. "I generally give around 30 haircuts a day," he explained, "but on our first anniversary we had a special 100 yen offer and 80 customers came. I thought my arms were going to fall off," he said, laughing.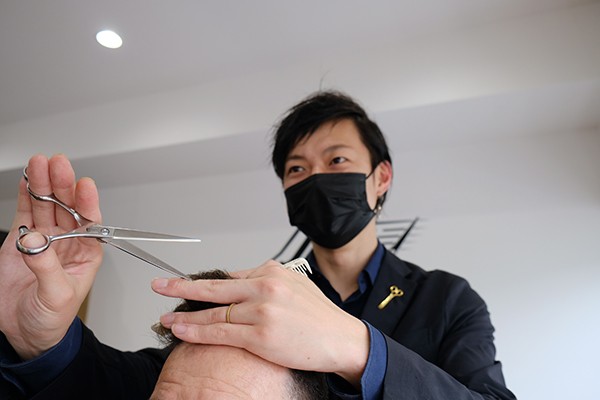 "Our concept is top class salon cuts, quickly and cheaply," he said. The salon atmosphere is certainly top class and the technique too but the prices are amazingly reasonable.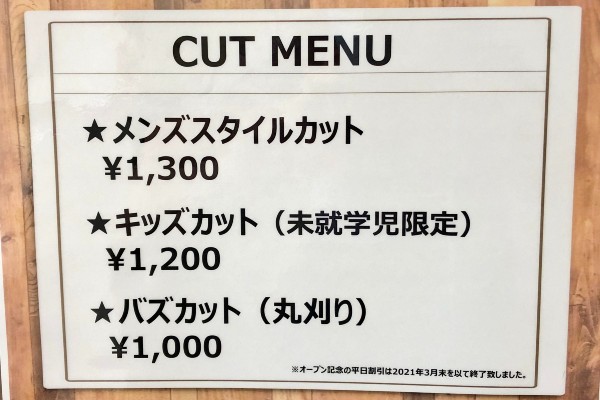 A men's style cut is just 1,300 yen, kid's cuts for preschoolers are 1,200 yen and a buzz cut (marugari) with the clippers is just 1,000 yen. Incredible value!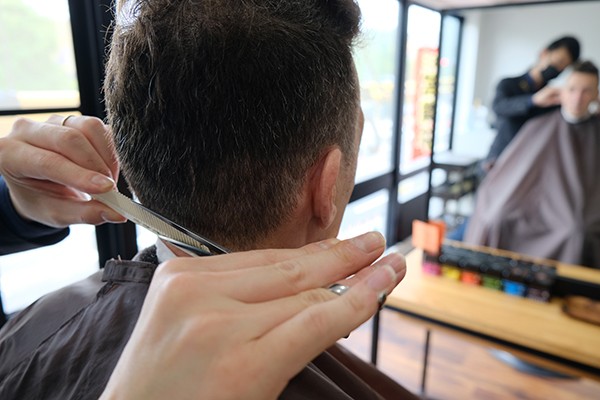 "Given the coronavirus constraints we basically try to reduce the time customers spend in the salon as much as possible, without compromising on quality or service," said Mr. Sawamura. "I'll spend a few minutes discussing styles with the customers and then begin. Most guys want stylish cuts that are tidy and easy to maintain. There's no time limit but I aim to finish cutting in about 10 minutes, for a total of around 15 minutes or so," he said.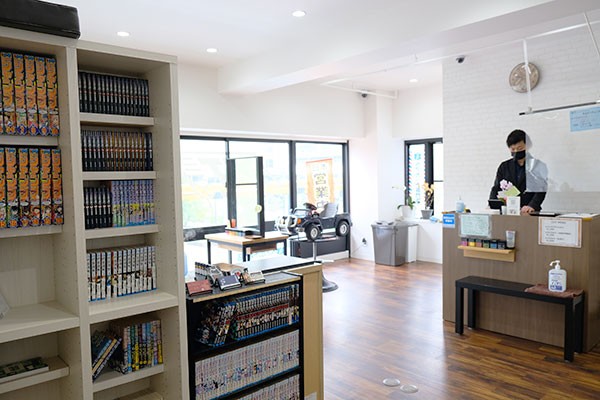 "We offer a variety of cuts such as the currently popular fade, short cuts and a stylish crew cut (oshare bozu). Our customers range in age from 6 months to 70 years old! If babies can sit up by themselves then I can cut their hair. I have a lot of repeat customers and many of them come at least once a month or more. Some people visit another salon for services we don't provide such as perms or colouring, and drop in here for light trims."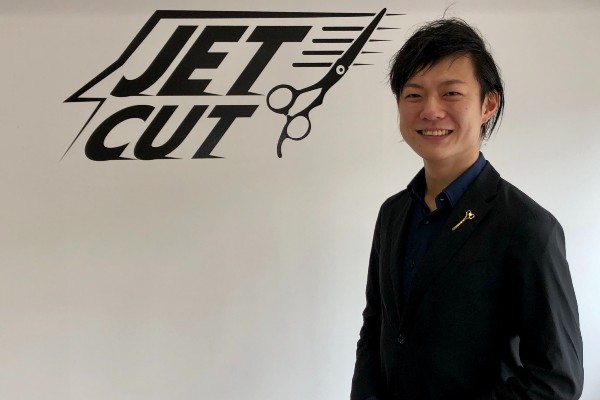 JET CUT is open from 11am to 7:30pm on weekdays and 10:00am to 6:30 pm on weekends and public holidays. No holidays are scheduled but customers should check the website or SNS before heading out. If you're in the Toyocho area and looking for a quick and very reasonably priced salon quality haircut, head straight to JET CUT!
Story and Photos by Stephen Spencer