A discount shop with a wide range of products from affordable used items to brand new items!
Published: September 17, 2023
※Prices are subject to change from those in effect at the time of the interview. Please contact the store directly for the latest information.
The characteristics of "Ichikai" is the blue sign and the pile of bags.
This establishment has been in business at this location for over 60 years.
In France, there are very few shops like this one, so I was very excited to discover this shop!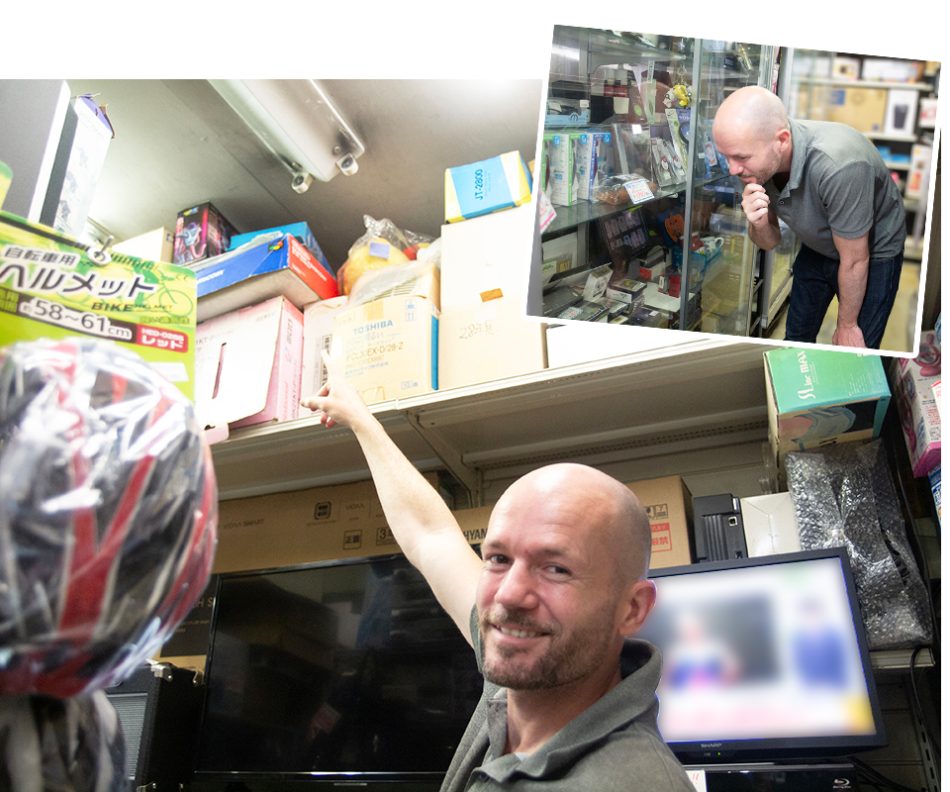 Upon entering the store, a wide variety of products from different genres are displayed.
You can find some nostalgic items which can make you feel excited.
The first surprise was finding retro gaming products. It's very trendy right now, and some items can fetch exorbitant prices in resale. If you're a connoisseur, it's definitely worth taking a look.
A showcase full of wrist watches. Japanese watches are very popular overseas as well, aren't they?
As for me, I tried on a Kenzo watch that I liked the style of, and it was priced at barely 10,000 yen, which is cheaper than its retail price.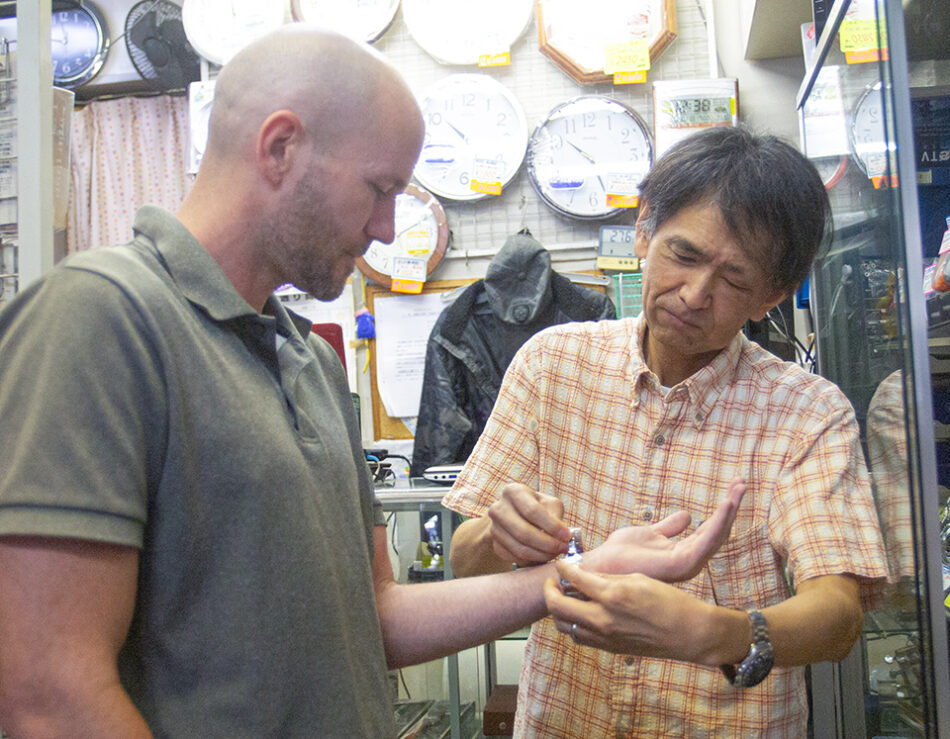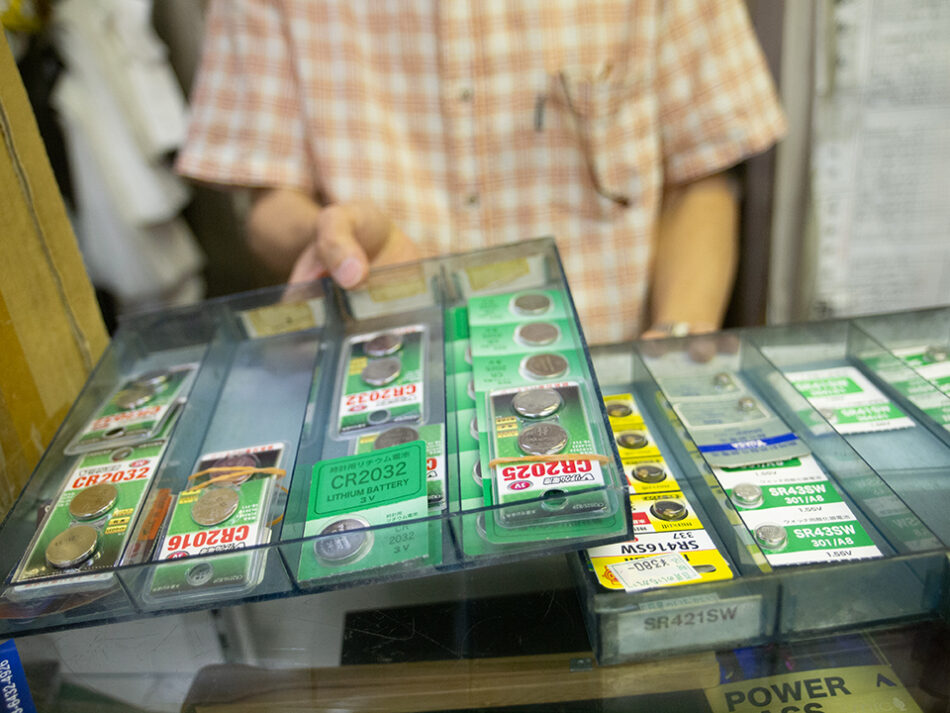 The owner, Ichiumi Hiroyuki himself does the resizing of watchbands and battery replacements. Watch batteries vary based on manufacturers and models, but there is a stock of batteries that can cover most watches!
Replacement fee is 770 yen including the battery.For certain high-end brands, the cost will be 990 yen.
With the "Kotomise coupon" you can get an additional 20% off, limited to one item. Ichiumi Hiroyuki has a genuine passion for watches. He will be able to advise you and help you find that rare gem.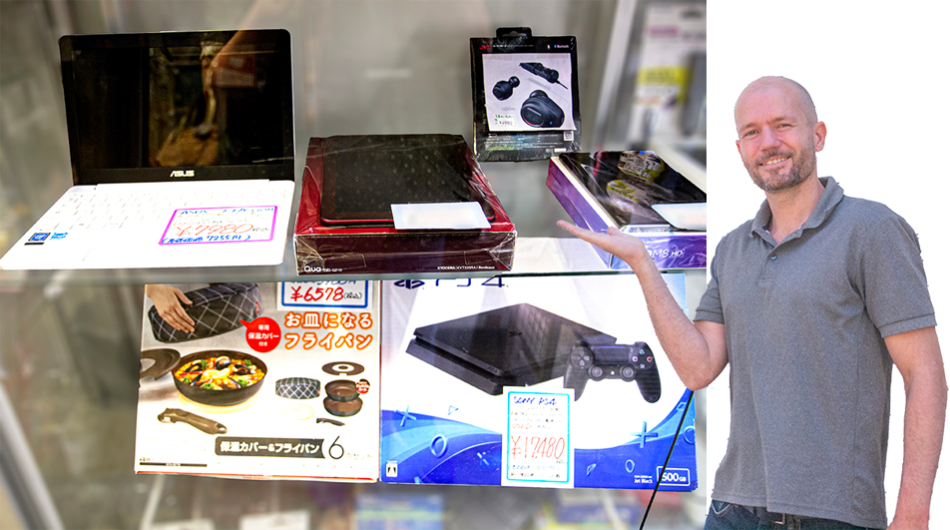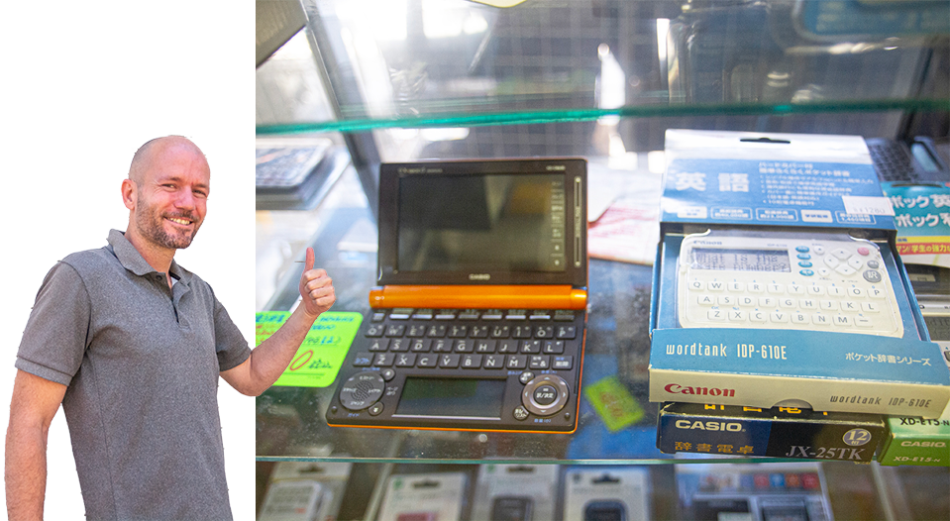 There are still affordable products that work perfectly that are from the previous generations, such as the famous gaming console, laptops, electronic dictionaries, etc.
What really pleased me was finding electronic items from the 2000s. I'm certain that it's impossible to easily come across things like that nowadays. If you're a collector or if you're in the mood to dive into nostalgia, I recommend you give it a visit.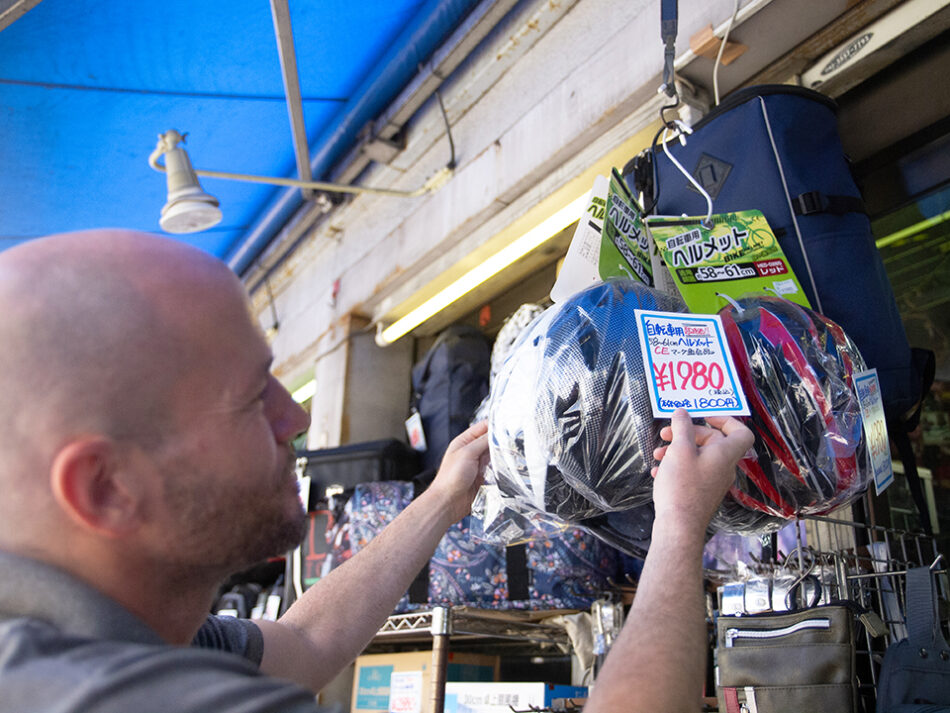 Recently, the best selling item is the bicycle helmets.
Since April 2023, wearing helmets has become a recommended practice due to efforts to improve safety, which is leading many people to purchase them.
As you can see, it's brand new and it's inexpensive.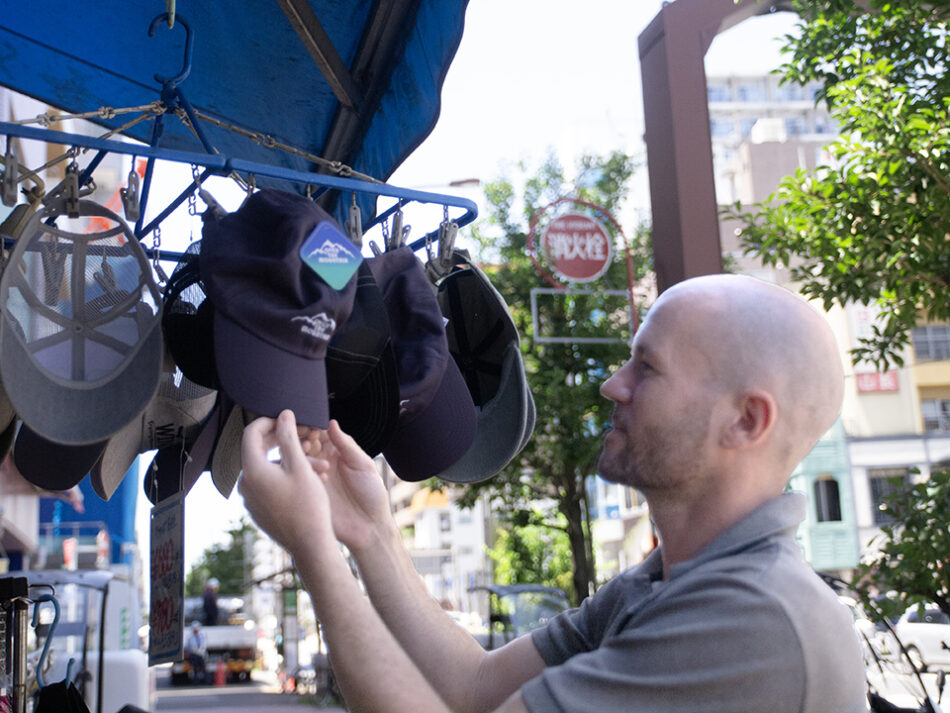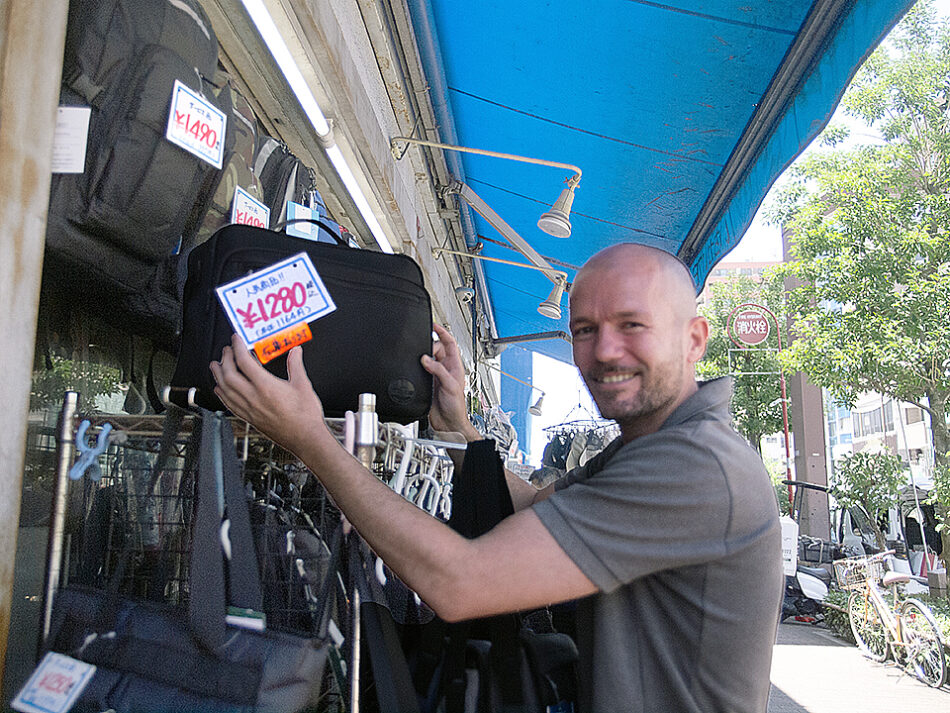 There are many hats for under 1,000 yen and business bags or sports bags in the 1,000 yen range. The prices are surprisingly affordable!
I myself hesitated to buy a bag even though I didn't need one immediately. It was so cheap that I'll consider coming back here to buy one when I do need it.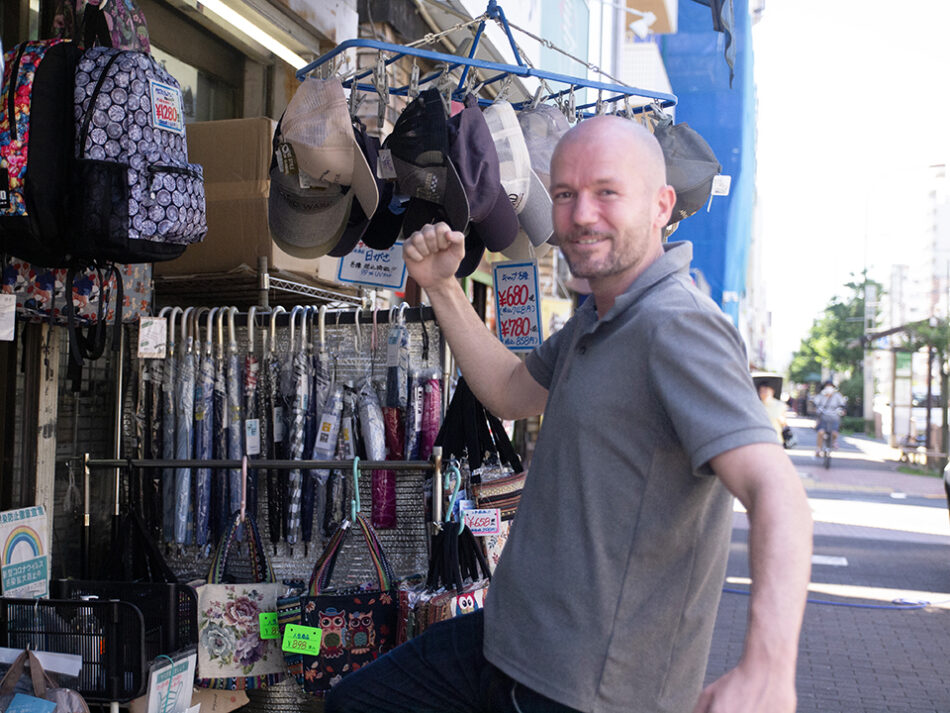 Discount shop "Ichikai" also offers buying and trading services for items such as electronics, watches, and jewelry. It's the perfect place to sell things you no longer need. With a wide variety of items, just browsing through the shop is a lot of fun. Why not stop by to hunt for some hidden treasures?
I really had the impression of exploring online shops but it's much more exciting than trying to shop online!
≪English Article Journalist Profile≫
・Name: Renaud Kittler
・Age: 30s
・Nationality: France
・Hobby: Boxing, Hiking
---
※Information is based on July 2023. Prices, operating hours, and other details might have changed. Please verify with the store directly.
※All prices mentioned in the article include taxes.