If you live in the vicinity of the Minamisuna 2-chome "danchi" (public housing) complex and are looking for a hair salon, you may like to consider Cut Studio IF, located on the 2nd floor of a two-storey block within the complex.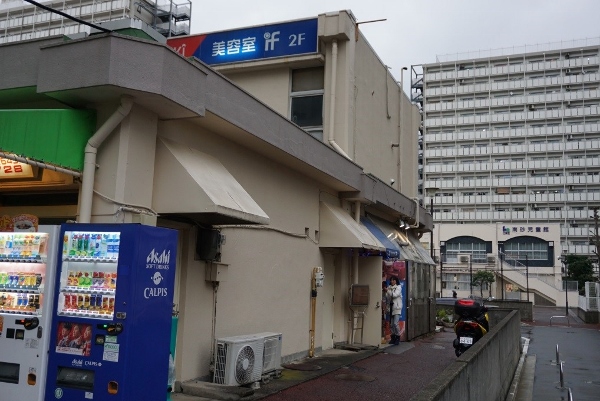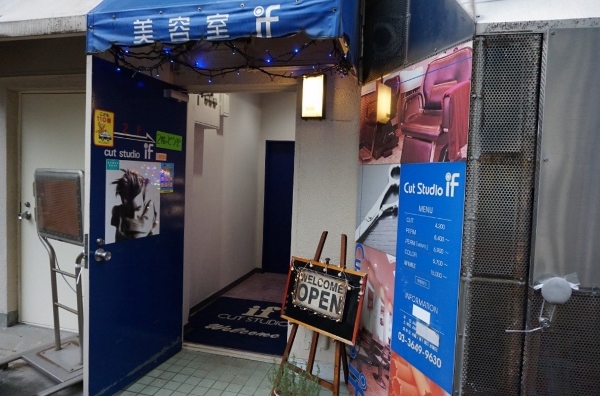 Passing through the colourful entrance and its exotic-looking lobby, you are greeted by a steep flight of stairs, with mauve steps and clean white walls, and at the turn in the stairs a striking painting, which is totally in keeping with a hair salon.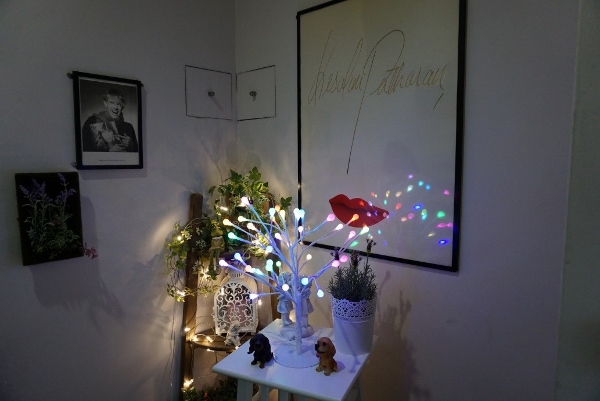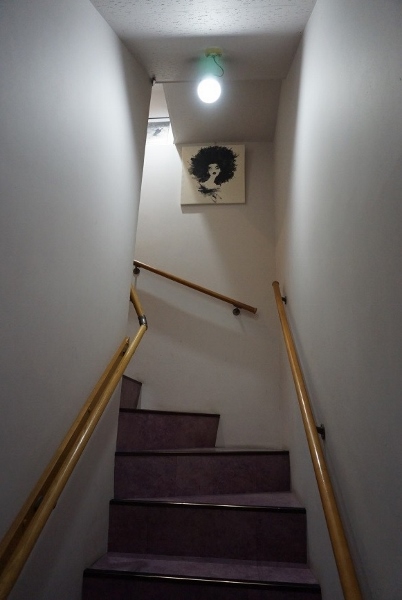 On entering the salon on the second floor, in addition to the decor in the lobby and stairs, it is evident that someone has put in effort to making the place bright, airy and interesting.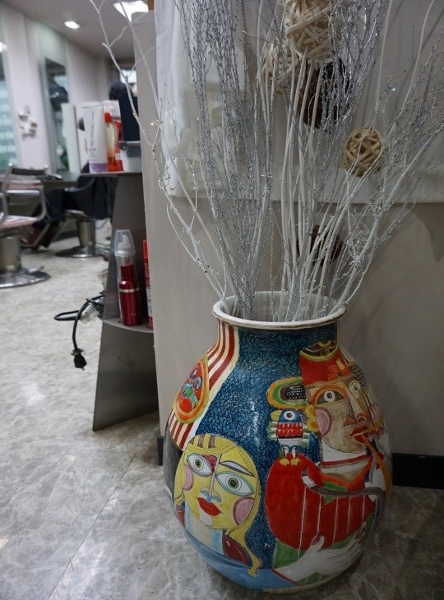 That someone is Mr. Nojima, the studio manager, who runs Cut Studio IF as a one-man show. He is amusing, frank and much younger-looking than his 56 years, and is also a hairdresser with an interesting past. He was at one time a stuntman, and then a TV studio hair stylist; the turning point came when he was encouraged to study hairdressing, at which time it struck him that "This is the career for me!"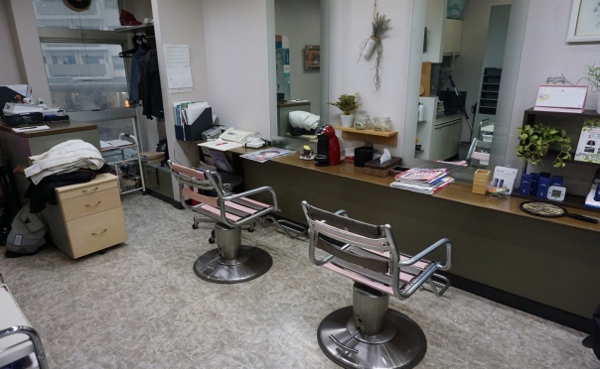 And so, for the last 33 years he has worked at Cut Studio IF. When the studio first opened in 1985, the residents were mostly young and newly-married, and he and they have grown together, so that some of the families of his regular patrons span three generations, and he is grateful for their loyalty and continued custom over the years.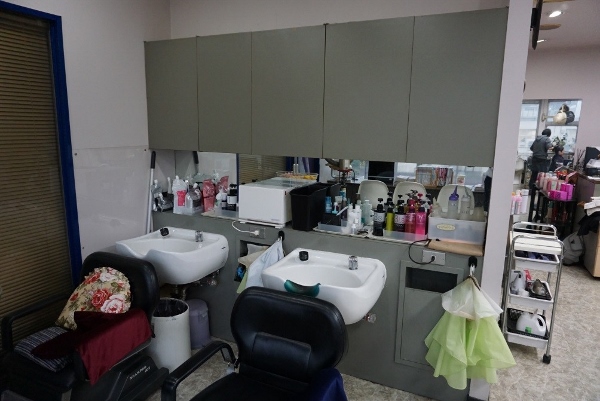 Until late 2017, Cut Studio IF operated with a staff of five, but now Mr. Nojima works alone. This has meant that his customers now have to book an appointment to have him work on their hair, although this allows him some flexibility, and he can take more time and care with each customer, without having the pressure of a queue forming.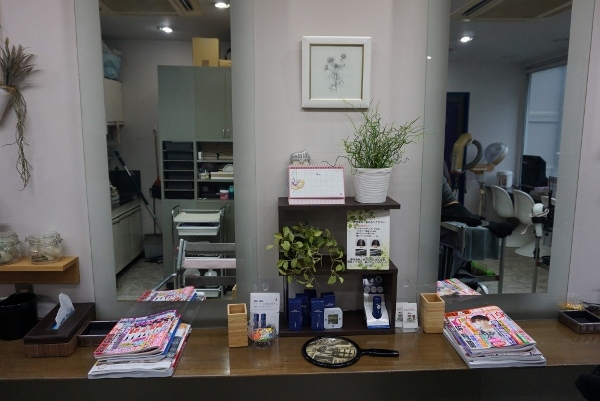 His approach toward his work has changed also. As he explained it, in the past he was willing to experiment and try different things, including radical hairstyles, which sometimes resulted in mishaps, but now he is happy to cater to the local residents, giving them advice on styles and working on their appearances.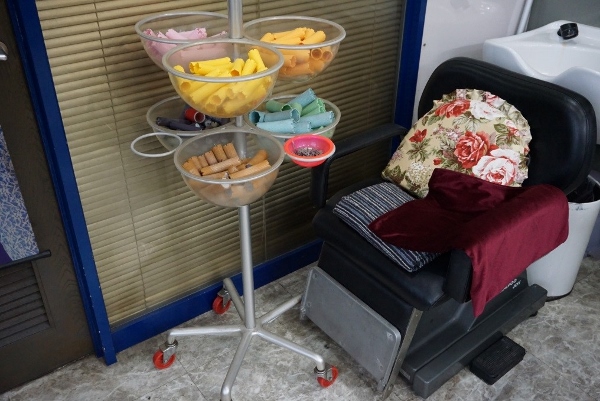 His client base is split 70-30 between women and men, and his customers are not confined to Japanese; he also has Chinese, Iranian, Korean and Taiwanese clients sitting in the hairdresser's chair.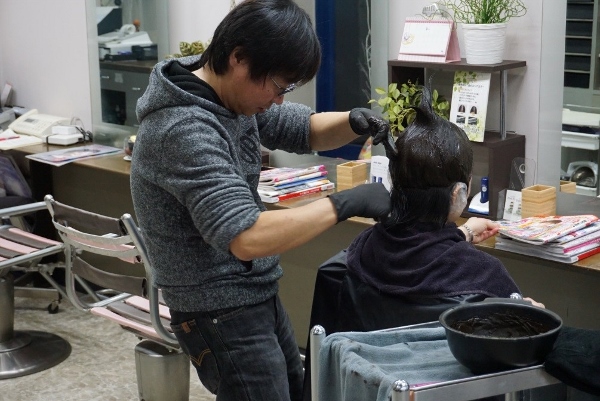 When I arrived late one afternoon, he was diligently working on giving a female customer's hair a henna treatment, which, I discovered, is not only for colouring hair, but also leaves the scalp healthy and the hair strong.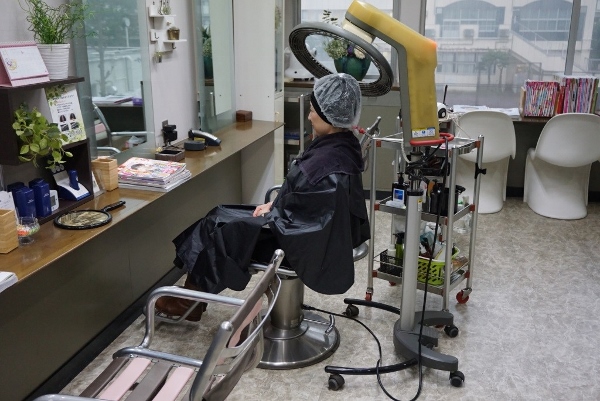 As this process takes some time, Mr. Nojima prepared a cup of coffee for his customer, presented her with a bonbon to go with it, and then took some time to chat with me.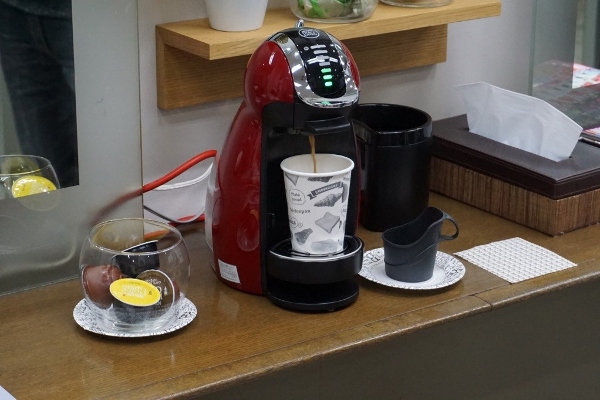 When asked what he specialises in, he says that given his long career he can tackle anything, but enjoys cutting hair and turning natural curls into a nice style. As he puts it "I was an artist and now I am a professional." Before taking up his scissors, he discusses with his customer what style she or he is seeking, but doesn't hesitate to tell them "it won't work" if he feels that the image they are going for will not go with the shape of their face or the type of their hair.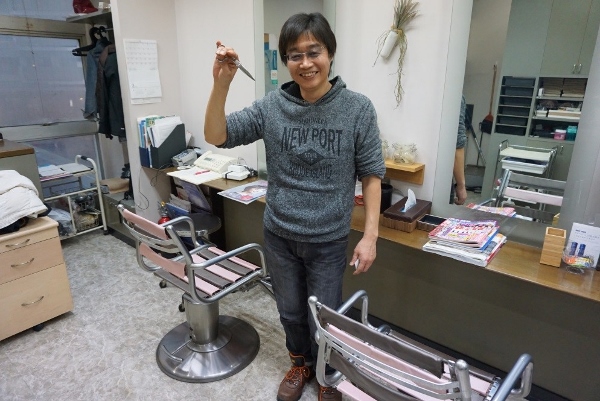 And the secret to being a good hairdresser? According to Mr. Nojima, first is personality and secondly comes technique, which seems to have worked for him.
Story and Photos by Jeremy Hutchinson