A Mariage of Hokkaido and Shikoku: a couple who really care about quality."Fukagawa Usagi haku"
Published: October 30, 2023
※Prices are subject to change from those in effect at the time of the interview. Please contact the store directly for the latest information.
Enjoy homemade style Japanese food made with fresh seasonal ingredients from Hokkaido, a wide range of coffee beverages using coffee beans from Brazil(Depends on the time of year.), specialty sweets from Shikoku and Japanese whiskey and sake.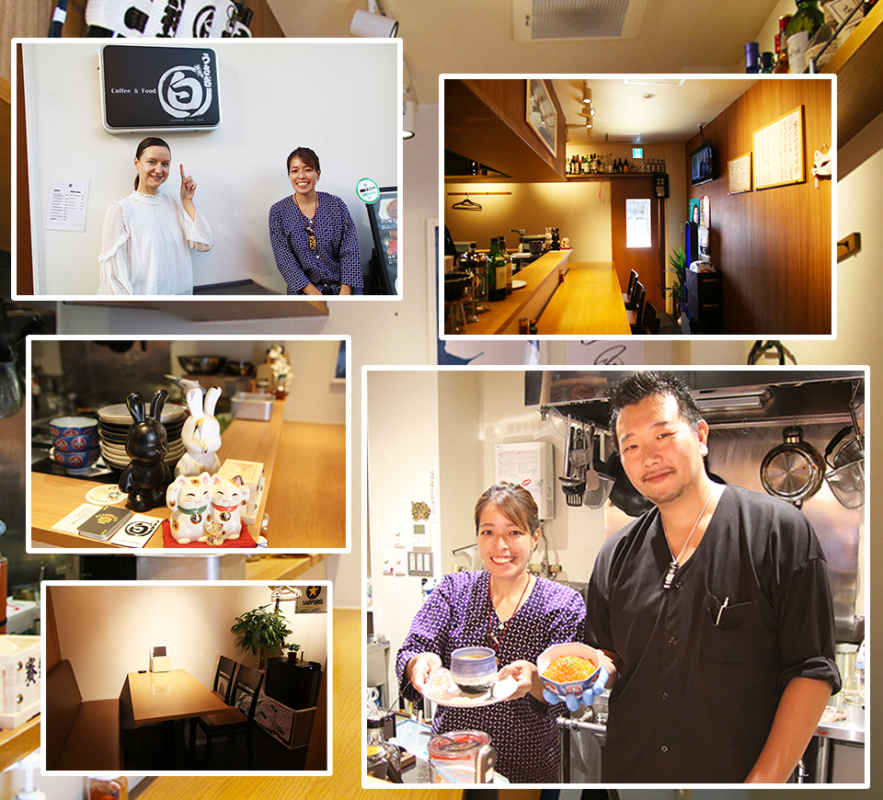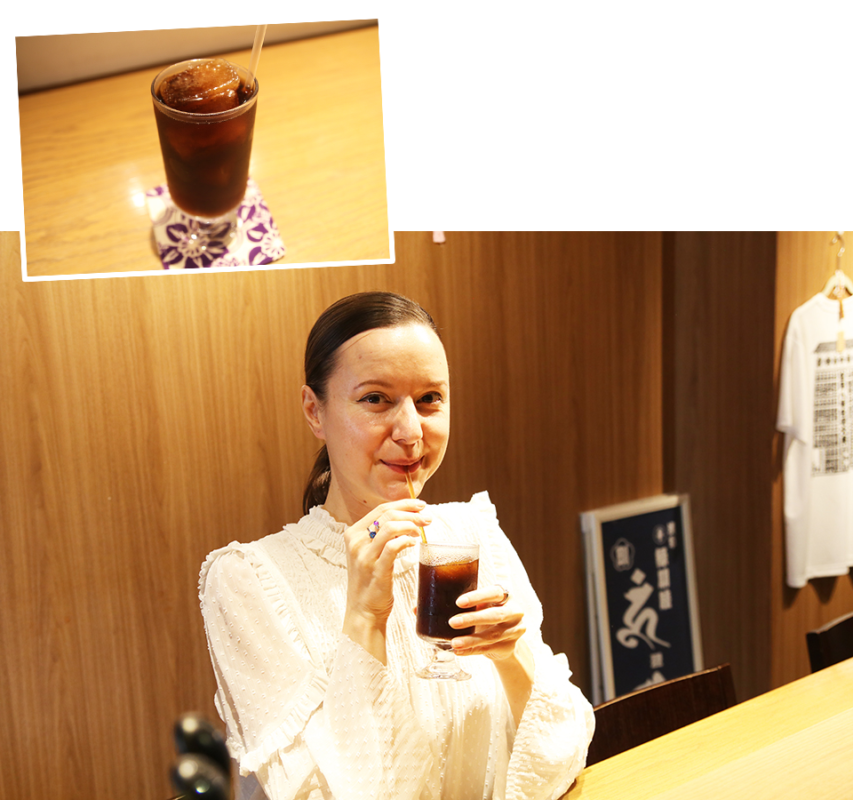 △Ice Coffee 500 yen
It is said that black iced coffee is one of the most popular ways to enjoy coffee in Japan. As compared to Western countries, you will often find dark roast on the menu as Japanese people tend to prefer a strong, bitter taste. You can trust that the quality is good since the wife had barista training in Australia.
△Cafe Latte (Iced/Hot) 650 yen
If you prefer something milder, you can opt for a latte and enjoy it in a traditional Japanese handmade cup. I thought this is something you would not normally experience in many cafes. The latte is served with a side of 'sanboutou', a type of traditional sweets from Shikoku which is a cluster of 4 prefectures forming an island in the southwestern part of Japan.
△Fukagawa Coffee Jelly 650 yen
Coffee jelly is a very popular dessert in Japan, but the one served here has a personal touch. Not only is it made from the same coffee beans (from Brazil), but it is also topped with small, sweet puffs (also a specialty from Shikoku) on top of whipped cream. For an added level of flavor, drizzle some 'kuromitsu', a syrup made from brown sugar.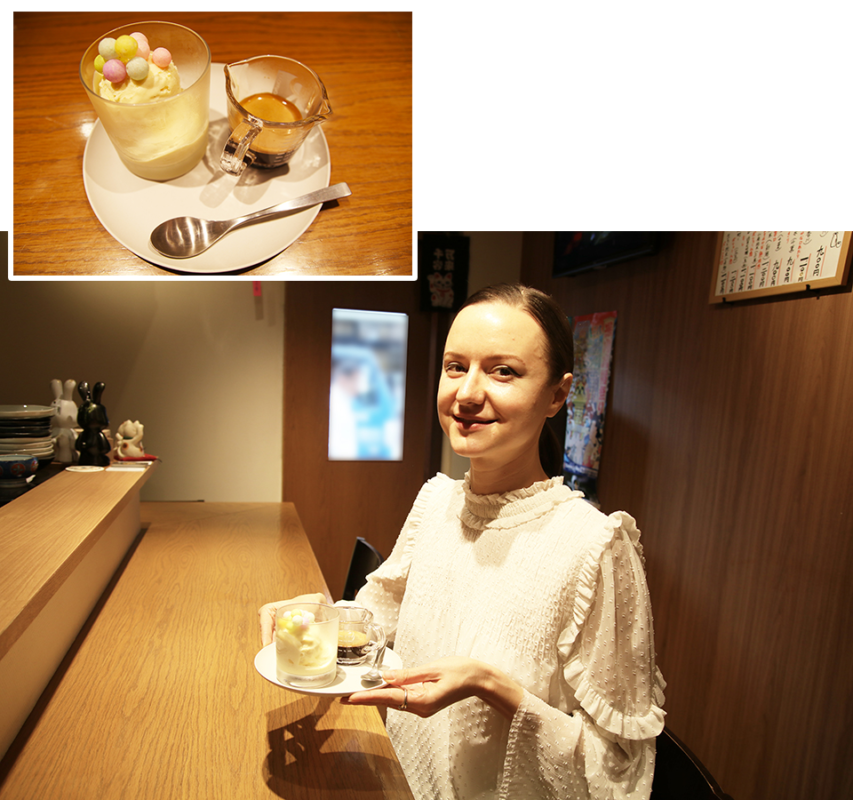 △Affogato 700 yen
If you are like me and you love coffee and sweets, I highly recommend the affogato! You get the sweet creaminess of the ice cream and the deep flavor of espresso. The contrast creates the perfect balance!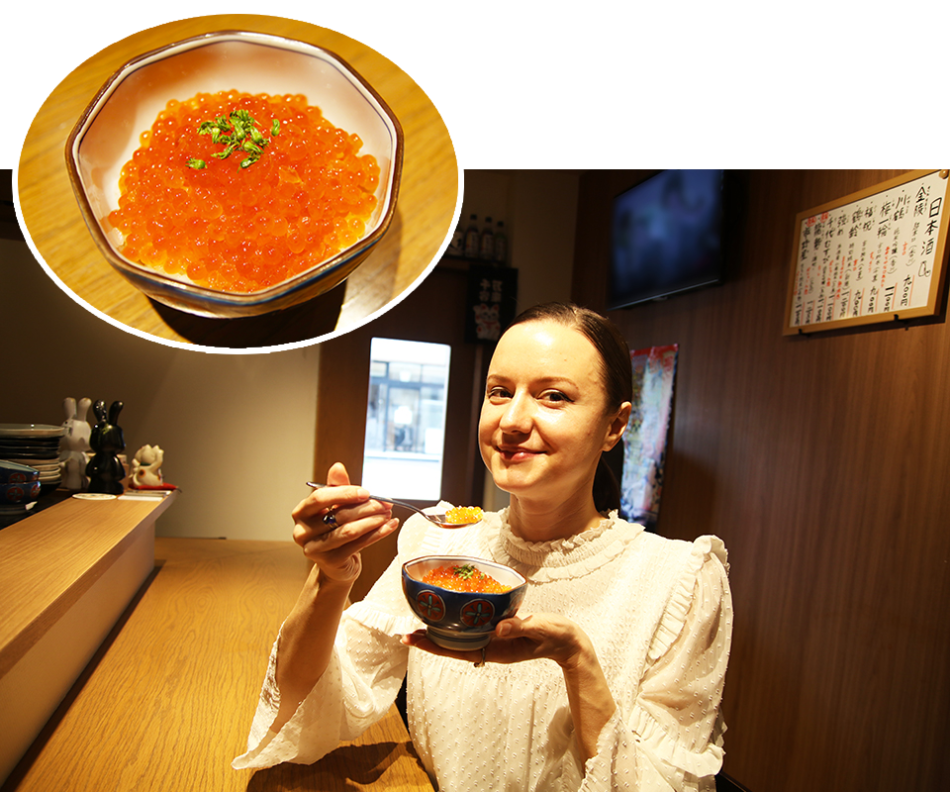 △Hokkai Ikura Donburi 1,500 yen
'Ikura', which is salmon roe, is a common food in Japan. But there is something unique about the one from this shop. The texture has more elasticity and flexibility than your average ikura which is proof of its high quality. It doesn't instantly pop when you bite it but takes some good chewing to break it down. On top of that, it is very nutritious.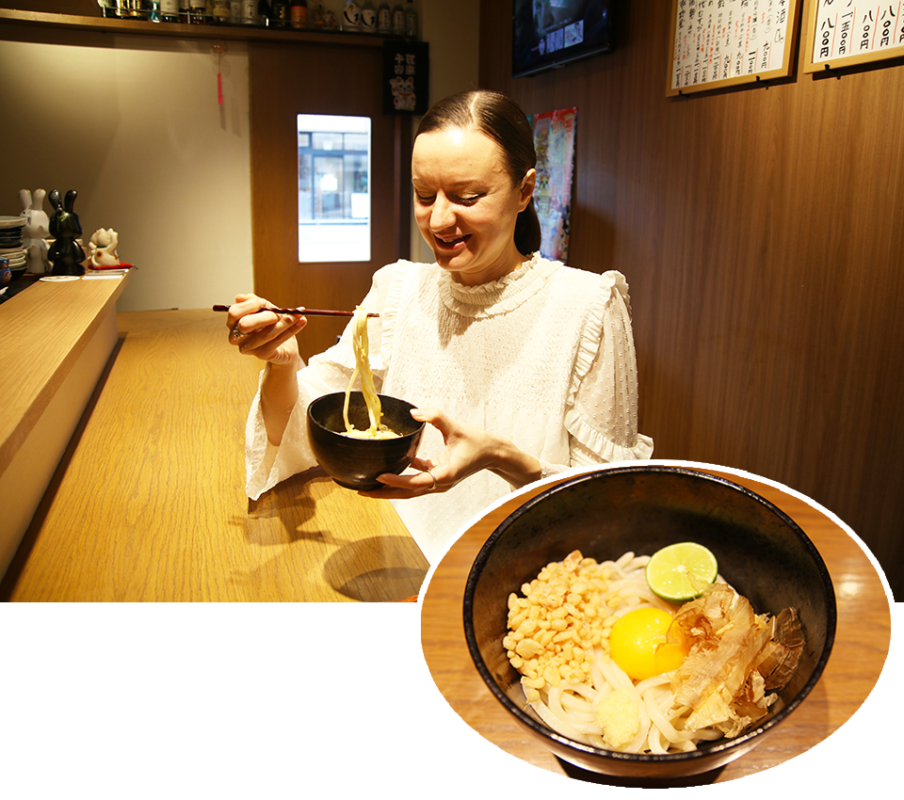 △Sanuki Kamatama Udon 800 yen
Sanuki udon is probably the most well-known dish from Shikoku. The udon noodles have a nice firmness (also proof of high quality), and it is served in a light fish broth and with a bit of green onion and the yoke of an egg.
As expected of Sanuki udon, it had a firm texture and was very delicious.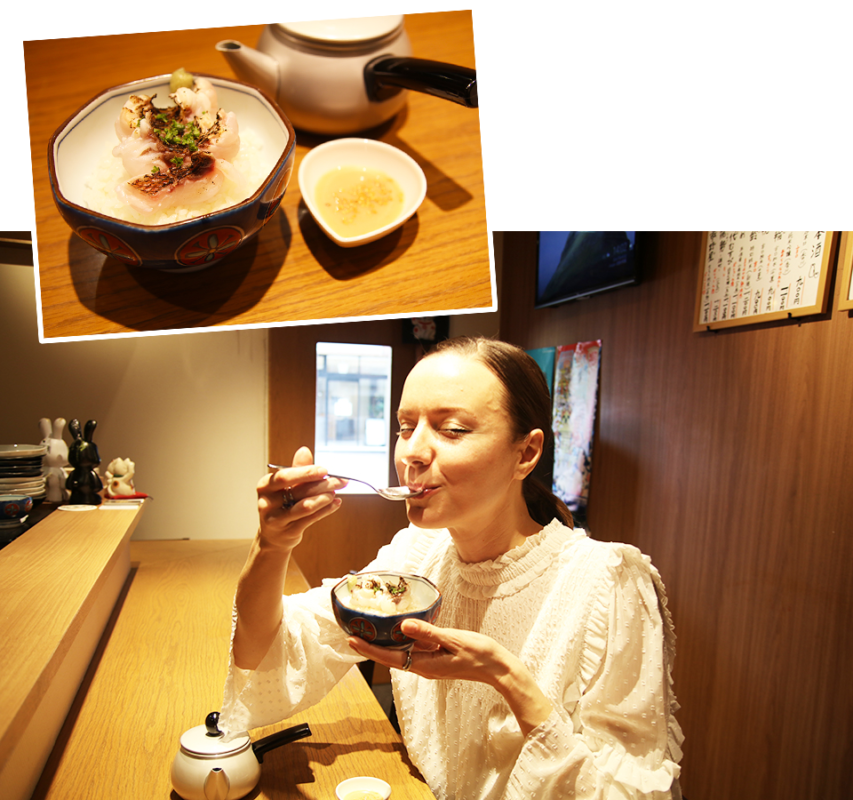 △Tai Dashi Chazuke 1,500 yen
This is a common comfort food: tea rice porridge! There are a variety of flavors in Japan, but this one is savory and uses fish (sea bream) broth, along with some green herbs and other Japanese staple ingredients making this a very flavorful rice porridge. Japanese people often eat this at the end to close a meal. Please give it a try!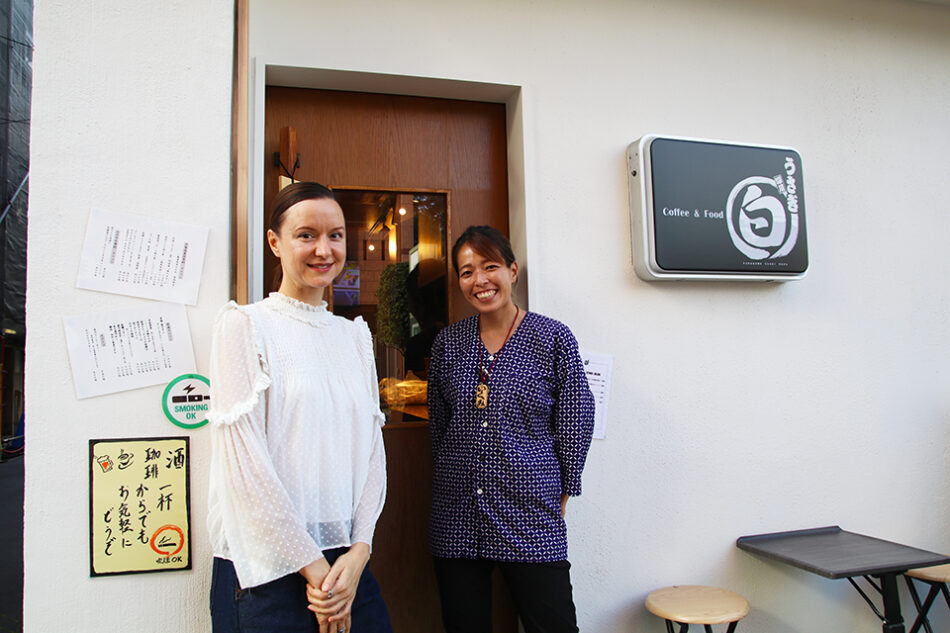 The wife (pictured) is from Shikoku and incorporates local specialties into the menu while the husband who is from Hokkaido places a high importance on freshness while promoting foods from his hometown. The shop welcomes those who just want coffee and dessert or dinner and drinks or customers who just want to have a few drinks at the end of the workday.
An English menu is available.
Forms of payment include cash, credit card and Pay Pay.
≪English Article Journalist Profile≫
・Name:Natalie
・Age:Thirties
・Nationality:Poland
・Hobbies:DJ, Making clothes, Up cycling, Painting (pictures)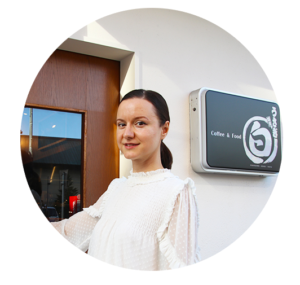 ---
※Information is based on October 2023. Prices, operating hours, and other details might have changed. Please verify with the store directly.
※All prices mentioned in the article include taxes.