A new bicycle shop opens in Kameido!
Published: December 20, 2022
On December 9th, 2022, the Kameido branch of Happy Cycle had its Grand Opening!
The store keeps a constant inventory of 40-50 bicycles, all of them Dendo-assist Jitensha (Electric Bicyclein) .
Various types of electric assist bicycles!
The store always has approximately 40 to 50 electrically power assisted bicycles from domestic and foreign manufacturers, all of which have received the "TS Mark"(Traffic Safety) type certification, including those for commuting, school, shopping, child transportation, and senior citizen use.
Of course, the shop can order a regular bike for you or your child! Just consult with the staff.
The shop offers repair service for non-electric bikes, too.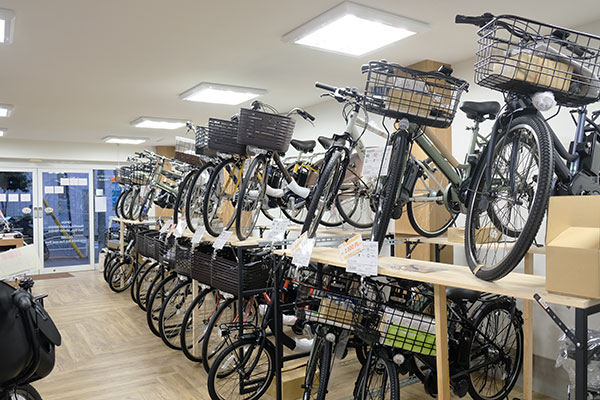 Many stores are experiencing supply-chain issues during the COVID pandemic, but Happy Cycle maintains a large stock of bicycles in its warehouse, so obtaining the bike you want should be quick and stress free!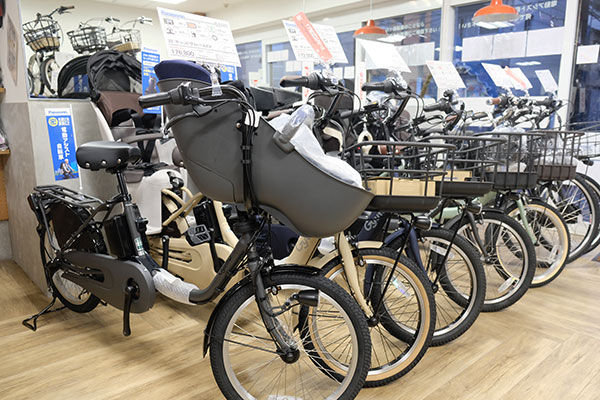 The store stocks a wide variety of helmets, child seats, luggage racks, baskets, and third-party accessories so you can customize your ride.
Unique benefits of buying from Happy Cycle
Free 10-year inspection with purchase of a new bicycle.
Full support store. Purchase a new bicycle and get 10 years of free annual inspections! (Normally 3,300 yen. If repairs are necessary, the customer will be charged for the parts.)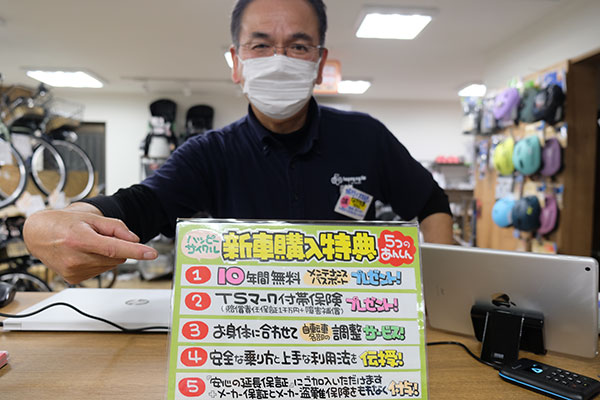 Manager and Head Mechanic Mr. Nakayama is ready to help you with your selection.
Mr. Nakayama brings 40 years of experience working for an electric assist bike manufacturer to the Kameido shop. Rare to find such an experienced mechanic working in a local store.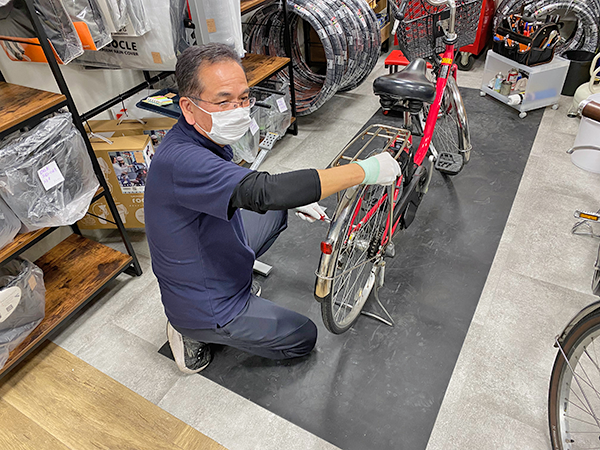 Mr. Nakayama recommends regular maintenance and inspections to keep your cycle running safely and smoothly.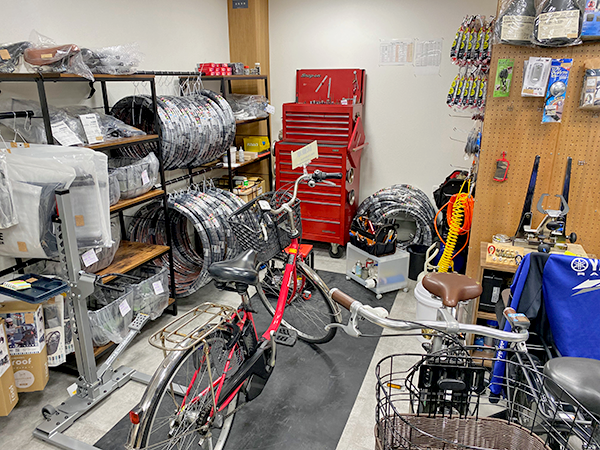 Only a well-stocked store staffed by experienced professionals can guarantee that you will be able to purchase the bicycle you dream of.
Helmets, a necessity for kids, are stocked in abundance. You can take your child for a ride from the first day you buy an electric power-assisted bicycle.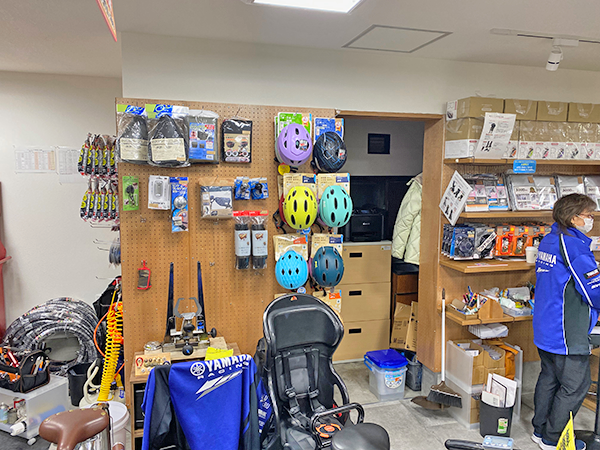 Happy Cycle also rents bicycles and buys and sells used bikes.
Bike rentals are perfect if you need a bike for only a limited time period or if you want to see how an electric assist bike will fit with your lifestyle.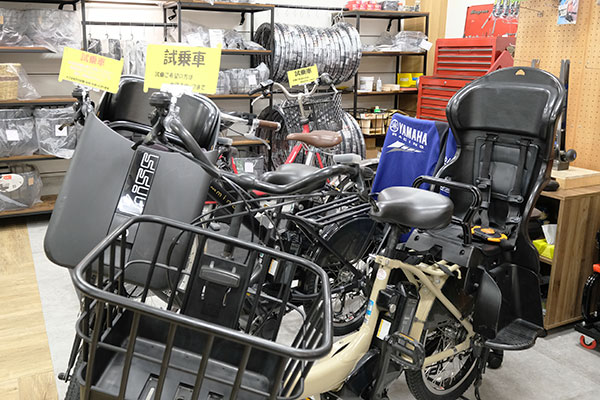 All rental bicycles are less than 4 years old and fully maintained. You can choose from models with one or two child seats.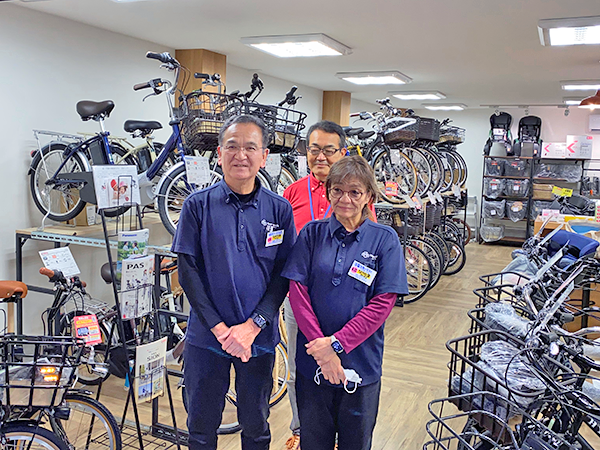 I ride a mountain bike with fat tires and a large frame. I have never ridden an electric-assist bicycle, but as the years continue to accrue, I have been forced to think of one as an inevitability.
The models available continue to expand and improve. I am hoping that by the time I am ready to buy, the bike that suits me perfectly is available at Happy Cycle. Someday……
by Jerry Brady