A Yoga Studio for the Curious Beginner
Published: October 30, 2017
The first thing I noticed about Artto's yoga studio was the large collection of photography books, pamphlets about art exhibits in Tokyo, and other art-related paraphernalia. In fact, Artto is not only a yoga studio, but also an art school offering courses in the business of art, curation, and art history. While art and yoga are not explicitly linked, this does explain the casual atmosphere of Ms. Ozawa's studio.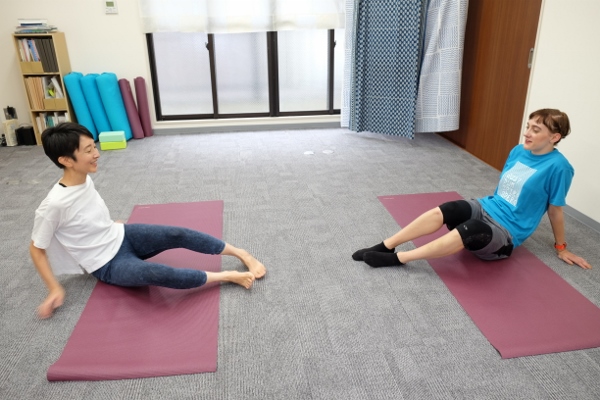 Megumi Ozawa is an unpretentious, relaxed, and warm person in conversation, and an incredibly patient, non-judgmental instructor while teaching yoga. Ms. Ozawa was gracious enough to take me through a slightly truncated trial session which lasted half an hour, but most sessions go for an hour.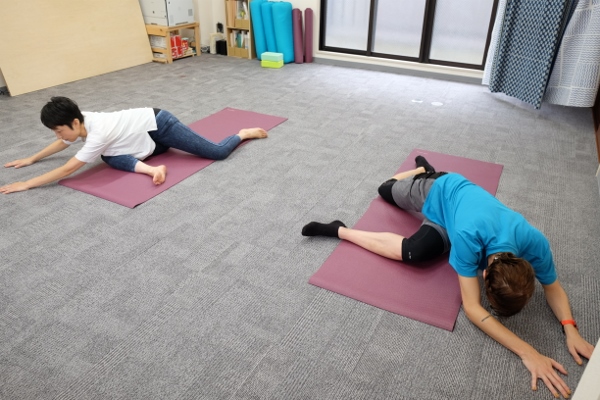 I've tried yoga a handful of times over a number of years, but I didn't know how to do anything when I walked into Artto. Sometimes yoga can be intimidating, particularly when being taught by a pro who can twist herself up like a pretzel.
However, from the very beginning, Ms. Ozawa explained everything clearly and patiently. We started with small, warm-up steps while we chatted.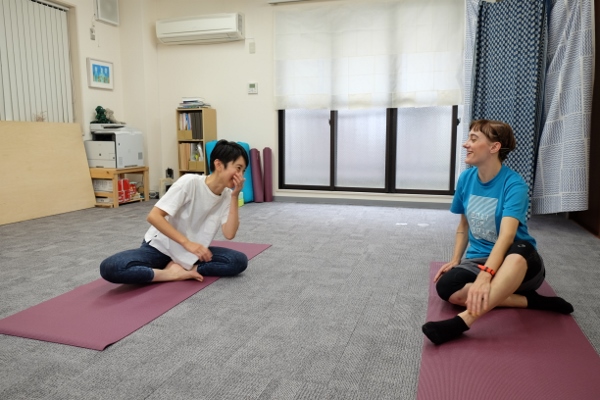 Then, we moved on to longer and deeper stretches. At that point, Ms. Ozawa focused only on giving instructions, speaking only when necessary. In the background was some very quiet, unobtrusive piano music. In such an atmosphere, it was possible to really relax.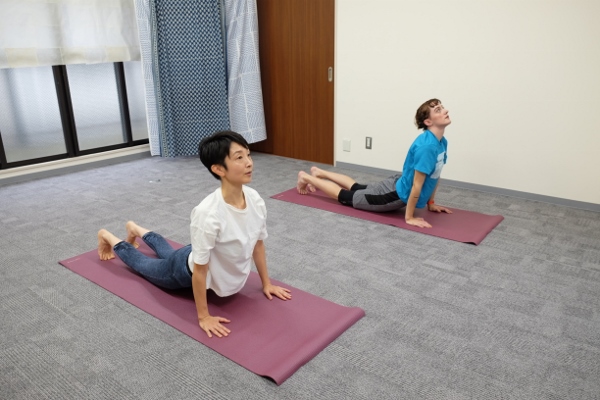 We ended with some steps that involved improbable balancing on one foot, which Ms. Ozawa did with effortless grace and which I did miraculously without falling down.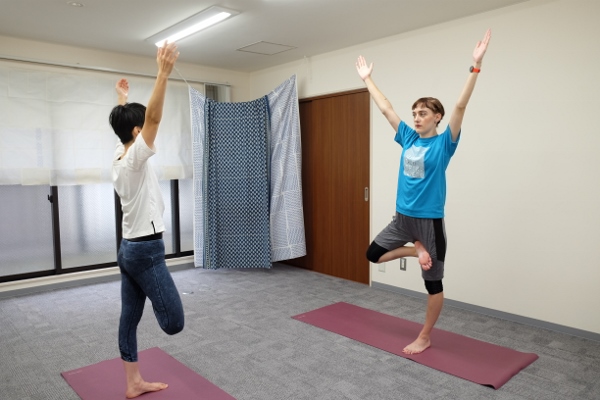 Even after only half an hour I felt so much more relaxed, so I can imagine doing a full session at Artto would be especially rewarding. For those interested in decompressing after work, Artto offers sessions at 7:30 pm every other Thursday. Otherwise, sessions are in the morning most days of the week, including women-only sessions and classes where children have a space to play.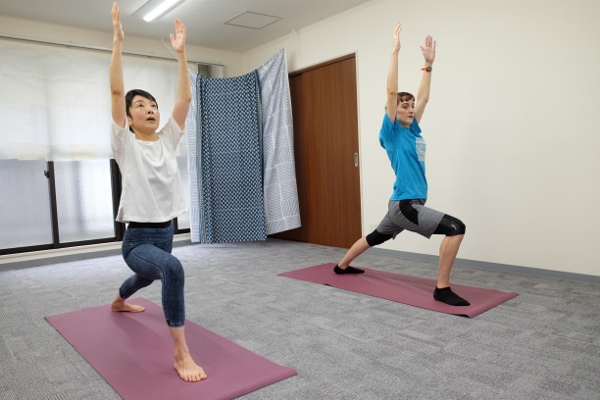 If you're interested in yoga but a little intimidated by the bigger studios or want a relaxed space to wobble around a bit while you try some new moves, Artto is the place to go.
Story by Kate Montgomery
Photos by Kotomise