Acupuncture is a component of traditional Chinese medicine, but currently, it has spread all around the world. Acupuncture is most often used for pain relief but can also be used for a wide range of other health conditions like muscle stiffness and propensity for cold.
Acupuncture Salon Ruce is located on a small street in the Minamisuna area.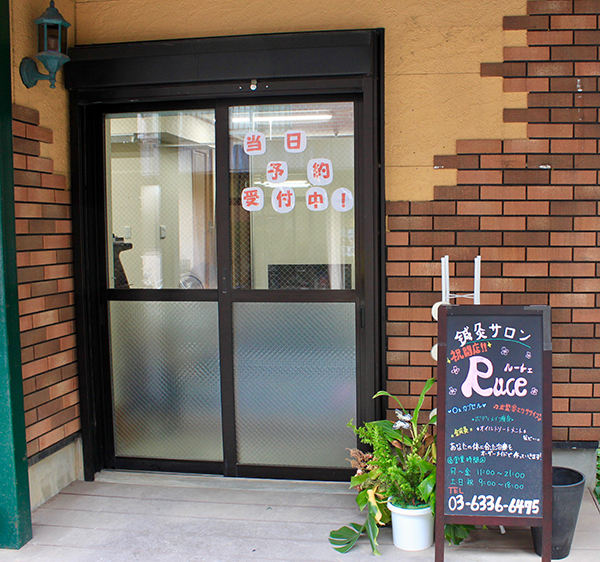 Ms. Annaka, the owner of the salon, is a certified acupuncturist. She has studied acupuncture in Japan, where she obtained a national degree, and also in China to further her knowledge. After ten years of practise, she decided to open her own salon.
The salon offers various traditional acupuncture treatments but specializes in facial acupuncture. Facial acupuncture is a cosmetic treatment. It's said to help make the skin look younger, smoother, and healthier. People also experience a brighter complexion. Please note that the salon is dedicated to female customers exclusively. "I want women to feel relaxed and at ease in the salon," explained Ms. Annaka.
Let's try acupuncture!
I have to confess I had never tried acupuncture before, and I was worried about the pain. Ms. Annaka assured me everything would be fine. Once the therapy began, I felt better.
First, the skin is disinfected.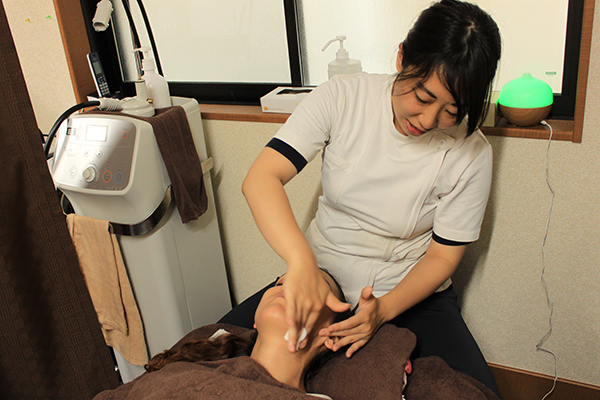 Needles are inserted with a plastic guide tube. The insertion is quick. Most of the time it won't be painful. Needles used for facial acupuncture are thinner and shorter than those used in classical acupuncture.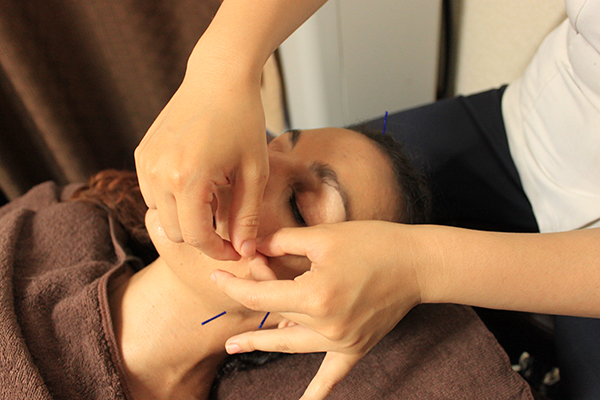 During the therapy, between five and twenty needles are inserted and will be left in place for ten to twenty minutes. I only felt a light prickling sensation once or twice, but they nothing serious.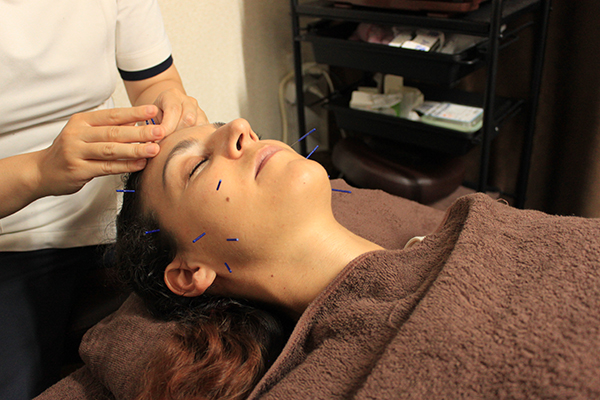 I look like a hedgehog…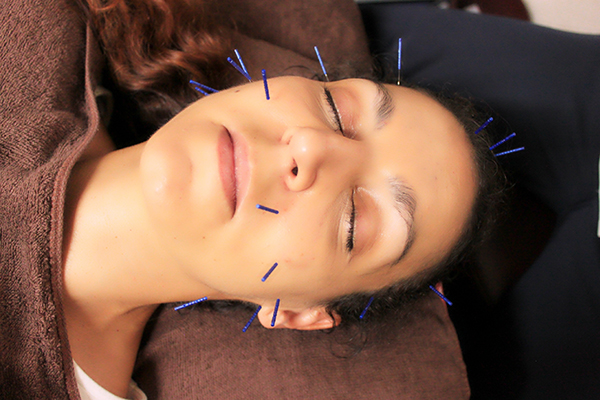 After all the needles were inserted, I felt good and relaxed. I can honestly say that I enjoyed this moment. The needles were left in place for ten minutes. After removing them, Ms. Annaka massaged my head and my face. It was very nice!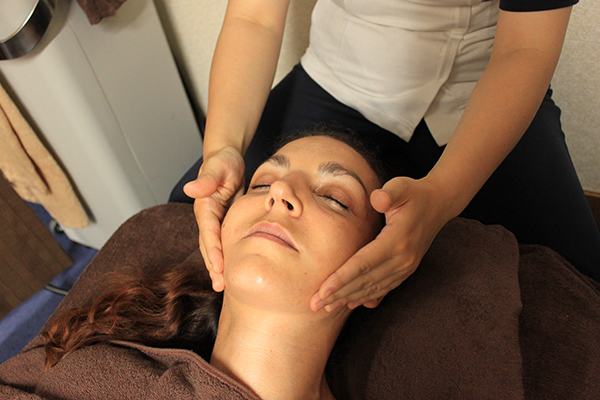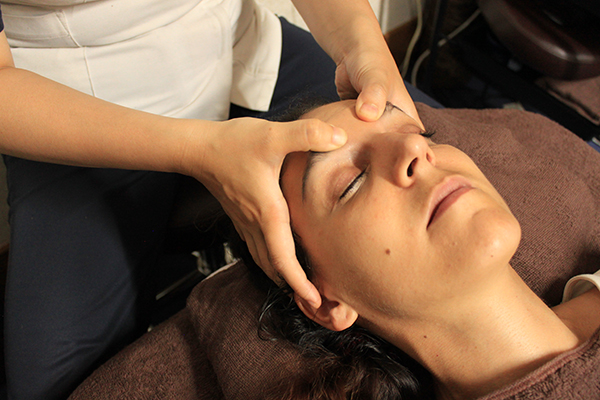 Fill the tank with oxygen
Another feature of Acupuncture Salon Ruce is its hyperbaric oxygen box.
The salon offers hyperbaric oxygen therapy, which is known for its many health benefits. This therapy improves blood circulation, eliminates toxins from the body, boosts the immune system, increases your energy, improves digestion and sporting performances, and accelerates recovery. During the therapy, customers can use their smartphone, computer, or tablets, or just read a book or take a nap. Ms. Annaka recommends a one-hour treatment. Two people can sit together in the box and men are welcome for this therapy.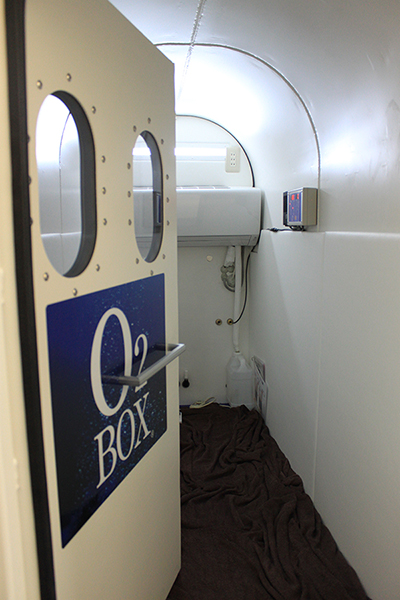 Acupuncture Salon Ruce provides other therapies like advice on well-being and self-care, electrical muscle stimulation that will improve your physical health, slimming treatments, and cellulite treatment. Please ask Ms. Annaka for more details; she can advise you and propose the best therapy for you!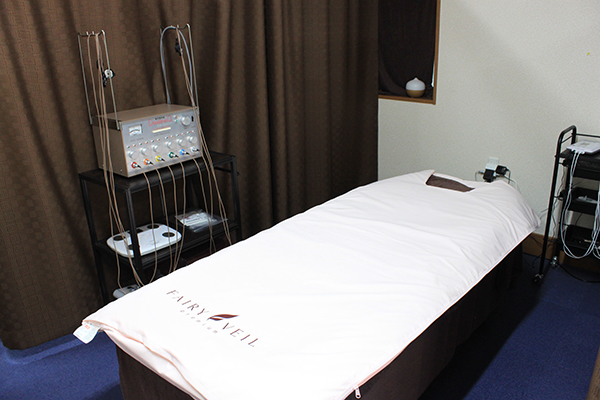 Acupuncture Salon Ruce offers a wide variety of original therapies and treatments. This salon is a must! Ms. Annaka's professionalism and kindness will put you at ease. As its name suggests, Acupuncture Salon Ruce (Ruce comes from the Italian word "luce" which means light) will illuminate your complexion and add brightness to your day!
Story and Photos by Aline Lambelet