Furniture for Life at Aozora Kagu
Published: February 27, 2019
Lovers of beautiful, handmade furniture have been cheered by the return of Aozora Kagu to Koto-ku after a lengthy absence. On a recent cold and wet Sunday morning, I dropped into the showroom just off Kiyosumi Street near Kiyosumi-shirakawa Station for a chat with the proprietor, Mr. Yasushi Tomoshige.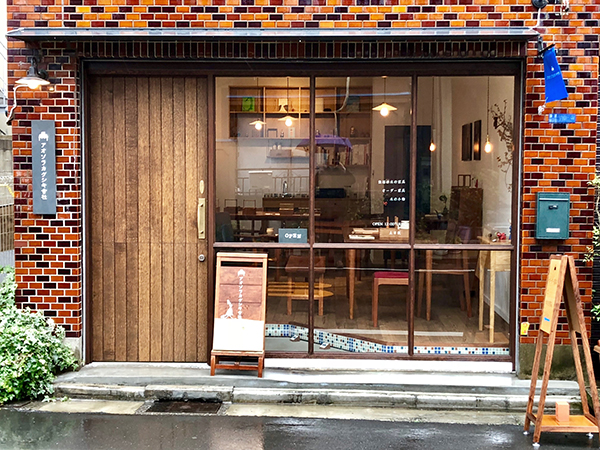 "It's great to be back here again," he said. "When I first started my own company, I rented a joint workshop and showroom space in a building on Shiryokan Street. It was very convenient as I could work, and customers were able to browse at the same time. I spent five happy years there. Unfortunately, the building was demolished, and I was forced to relocate the workshop out into the suburbs. Then I was fortunate to find this place, which had been a printing shop. I rebuilt the interior and opened it as a showroom recently. I'm in the workshop from Mondays to Fridays, and then here at weekends."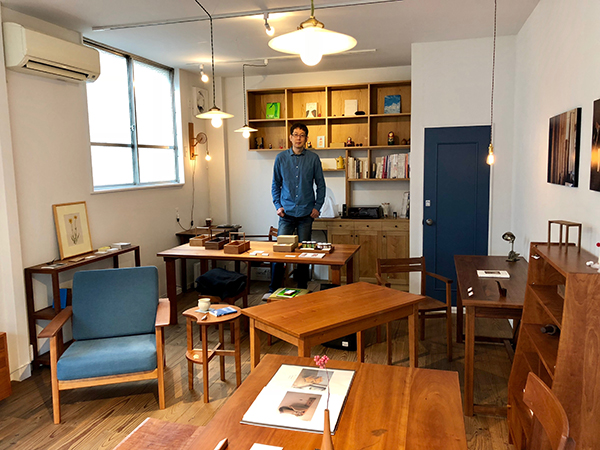 Even on the coldest, most miserable days, the warmth of the wood shines through and lifts the spirits. Did the young Mr. Tomoshige find a calling to become a furniture craftsman? "No, not really," he laughs. "As a boy I'd always liked stationery shops, though. I'd save my pocket money and go shopping for mechanical pens, pencil cases, and so on. I enjoyed the shopping itself, the design of the items and buying something practical, something I could use in daily life."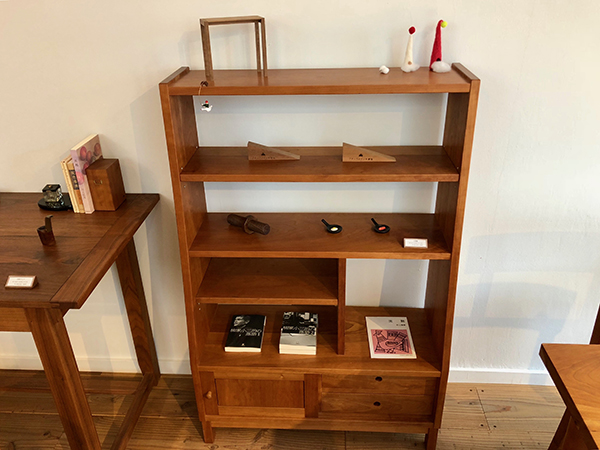 "At university I studied Japanese literature and joined the drama circle. Later I realised that I wanted to make something, to have a practical, creative job. After graduating from university, I spent a year at a vocational school, sponsored by the Tokyo Metropolitan Government, studying how to make furniture. After that I got a job with a furniture maker and spent 11 years there before I struck out on my own."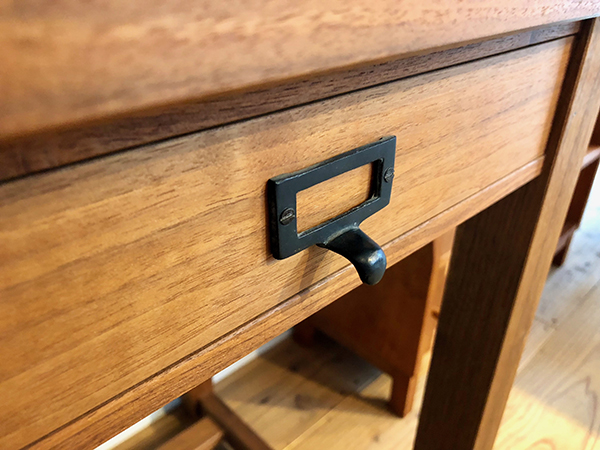 Mr. Tomoshige's passion for wood is remarkable and he waxes lyrical over its properties. "It moves; it shrinks in winter during the dry, cold weather and then expands in summer as it absorbs moisture from the damp air. You have to allow for this when you design pieces. It's flexible and soft like a living thing. Even using a plane is tricky as they expand and contract too. You have to adjust the plane depending on the humidity in the air. It's a great challenge."
Everything is made to order and Mr. Tomoshige makes every piece by hand. Cherrywood dining tables like this one can be ordered to suit the customer and begin at 100,000 yen. This one measures 180cm by 84cm, is 70cm high and costs 221,000 yen.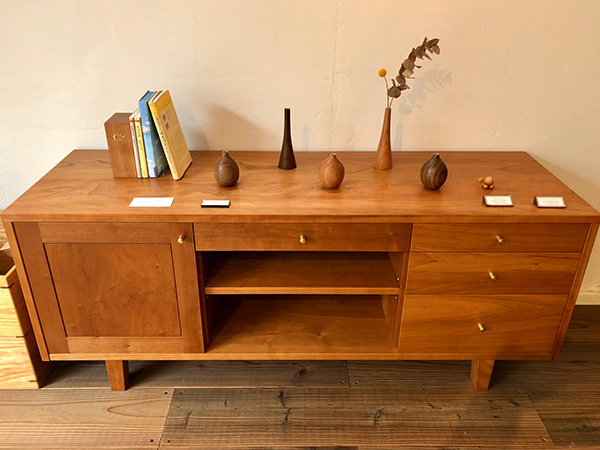 This simple but stunning television cabinet is 126cm by 40cm by 52cm and costs 238,000 yen. "I was influenced by Shaker Style," says Mr. Tomoshige. "Minimal and utilitarian yet designed for daily use and beautifully made. Like the Shakers, I also use cherry, together with black cherry, walnut and Hokkaido Nara, a species of oak tree."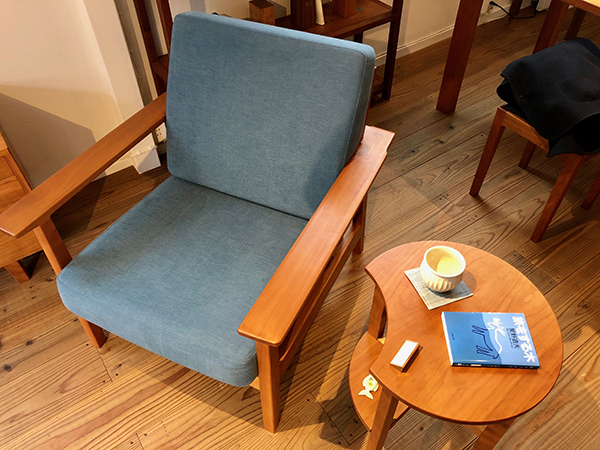 This chair is unbelievable comfortable. Not only is the cushioned seat and back just the right softness, the arms are so warm and smooth to the touch one could sit in it for hours. This "one-seater"  costs 169,000 yen.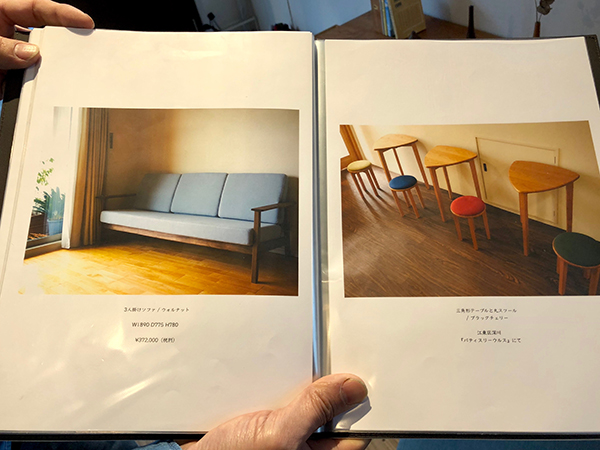 It can be expanded into a two, or even three-seater with a maximum length of 2.5m. Matched with the crescent moon table at 60,000 yen, the armchair creates a personal space so inviting you'd probably never want to get up again. I know I didn't. Perfect for a relaxing afternoon reading or watching movies.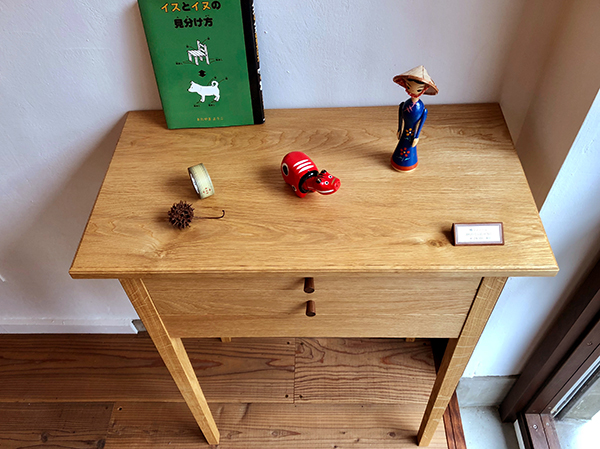 This Hokkaido Nara oak chest of draws on legs has a lighter, blonde colour and distinctive grain.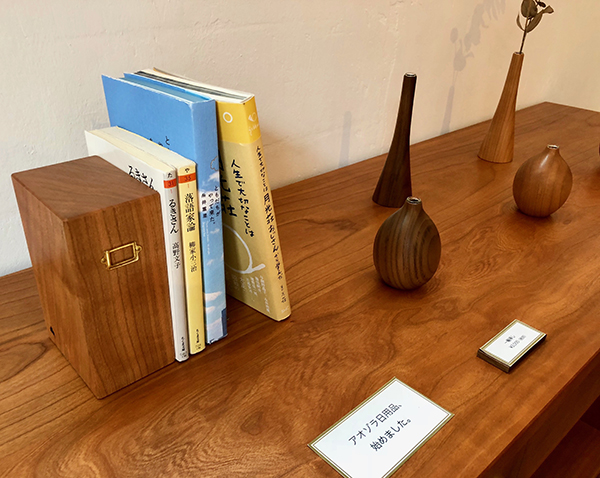 Mr. Tomoshige creates smaller objects as well, such as these popular wooden vases. Each vase contains a space for a test tube, which can be filled with just enough water to sustain a single flower.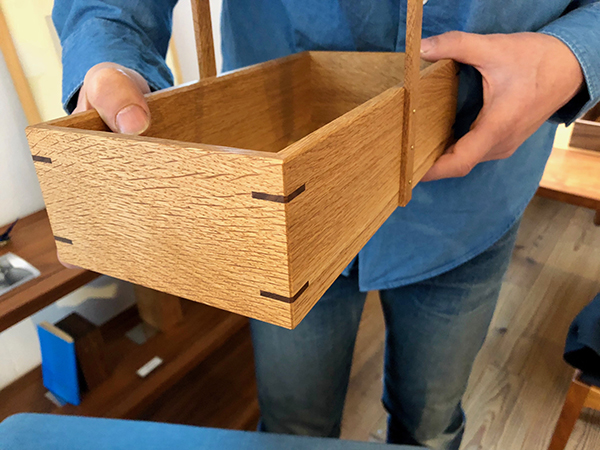 These multi-use rectangular boxes with handles present both the beauty of the wood and Mr. Tomoshige's skill.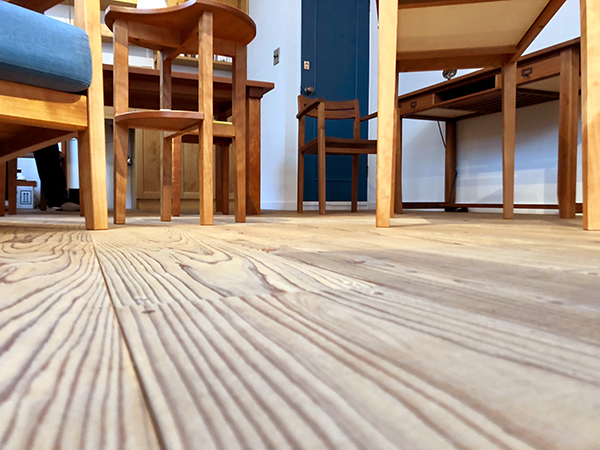 Even the floor is as smooth as silk!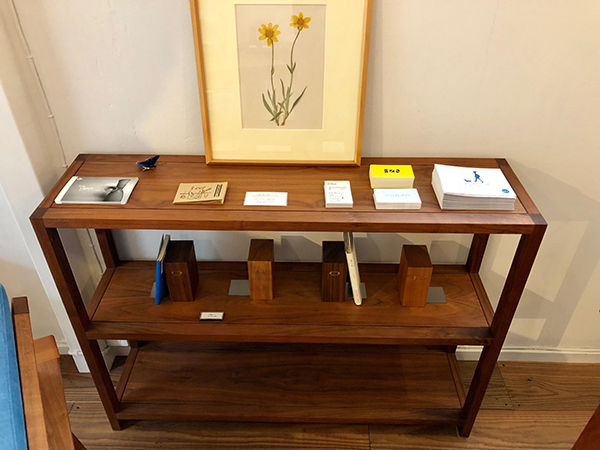 The furniture for sale at Aozora Kagu may seem expensive at first glance. However, after a lengthy period of discussion with the clients regarding their usage, lifestyle, hobbies, personal requirements, and so on, Mr. Tomoshige makes each piece by himself. The pieces are bought for life and can be passed on to children and grandchildren.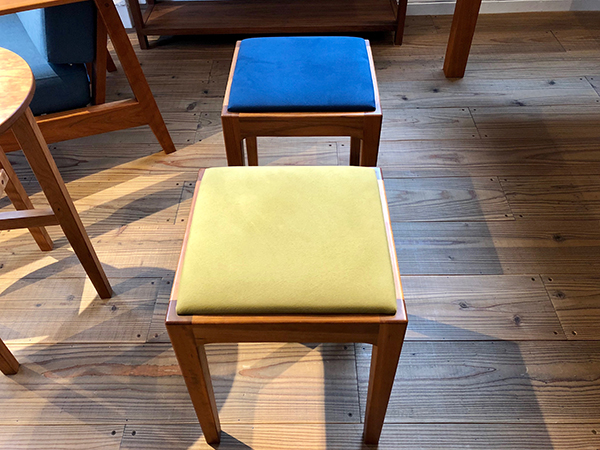 The colours deepen and become even richer as time passes. Seen in this light, the prices don't seem high at all. If you're in the Kiyosumi-shirakawa area at the weekend and would like to see some stunningly beautiful furniture, why not drop in? The furniture at Aozora Kagu isn't just a feast for the eyes, it's a treat for all the senses.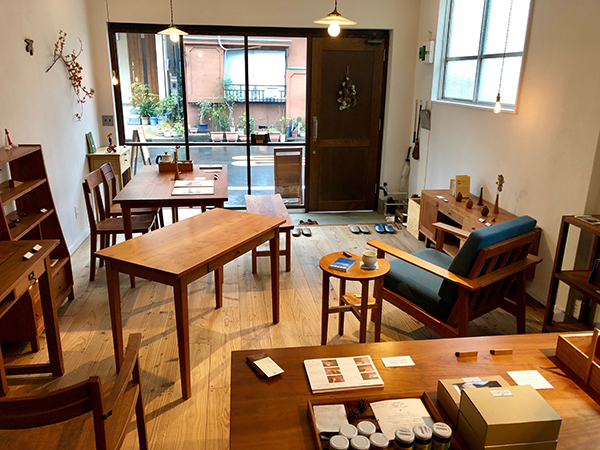 Story and Photos by Stephen Spencer