Art For All Ages
Published: April 27, 2021
Ever thought of taking art classes, brushing up on your charcoal drawing, oil painting, sculpture or ceramics? Are your children considering entering art school in Japan? Or would you like to find something creative for youngsters to do during the school holidays? If any of these apply to you then Fukagawa Bijutsu in Kiyosumi-shirakawa is the place to start. On a recent sunny afternoon we dropped in for a chat with Mr. Shinji Arano and his wife Hitomi who manage the school.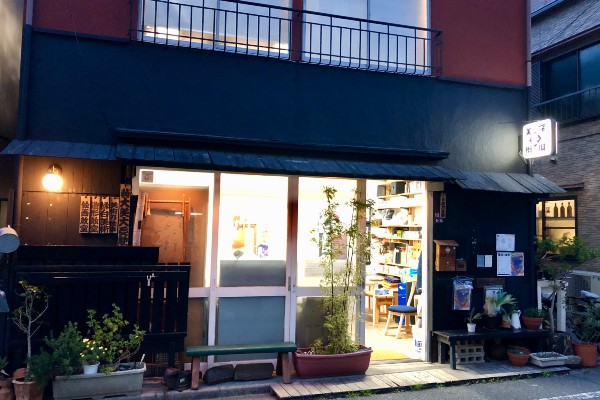 Fukagawa Bijutsu, located just five minutes walk east of Kiyosumi-shirakawa station, is impossible to miss, with its doors wide open and a large number of children laughing and joking as they work. Mr. Arano studied in Austria before working in theatre production and is now employed as a part-time art teacher for Koto Ward kindergartens, besides running and instructing at Fukagawa Bijutsu. Ms. Hitomi Arano graduated from the oil painting department of Tokyo University of the Arts, Japan's most prestigious art school (universally known as Geidai) and has her own home studio.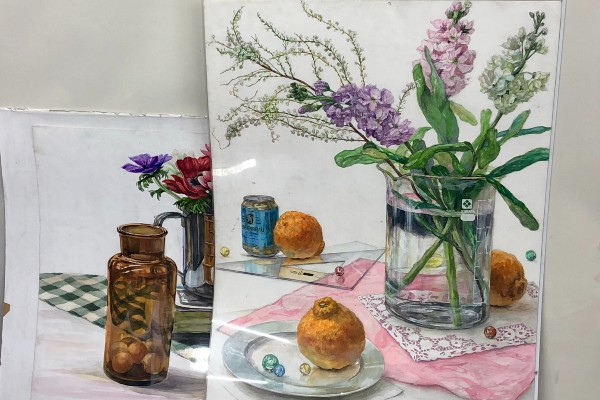 Besides the Aranos, Fukagawa Bijutsu has around ten instructors who teach oil painting, Japanese painting (Nihonga), graphic design, sculpture, carving and engraving, ceramics and architecture. These specialists often have their own studio or are students at art university themselves. The bulk of their work is preparing students for the practical entrance exams for many of the major art universities in Japan, as well as art high schools. The pass rate for Fukagawa Bijutsu students in these exams is over 90%!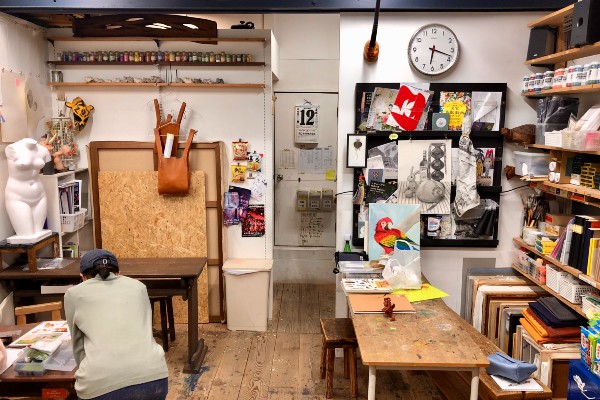 The first floor is the atelier where elementary and junior high school children are instructed.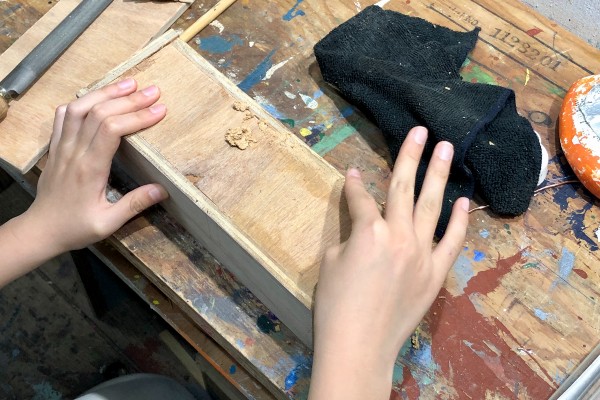 One young elementary school girl was making a wooden pencil case with intense concentration.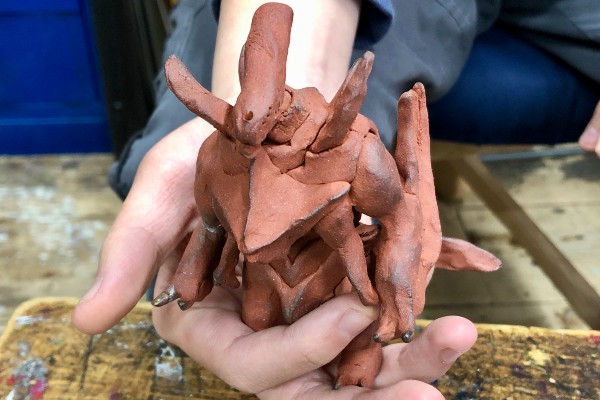 One boy showed off this ceramic monster, made under the supervision of the pottery teacher.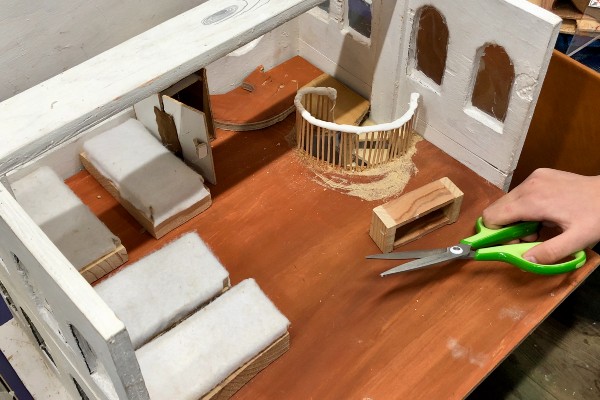 Another boy, who has already expressed his desire to attend the prestigious Tsukuba University, was assiduously working on a one-twentieth size scale model of a house.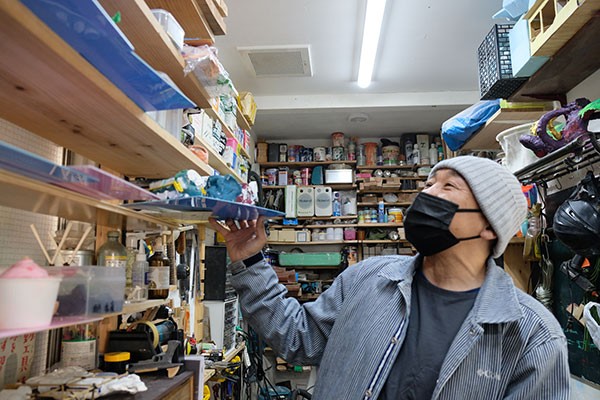 We were impressed by the self-possession and concentration of the kids. "The students make different things using different materials; it's their choice. We ask them what they want to do and what they like. We discuss their project and they make the decisions, then we offer guidance as they start from scratch," explained Mr. Arano.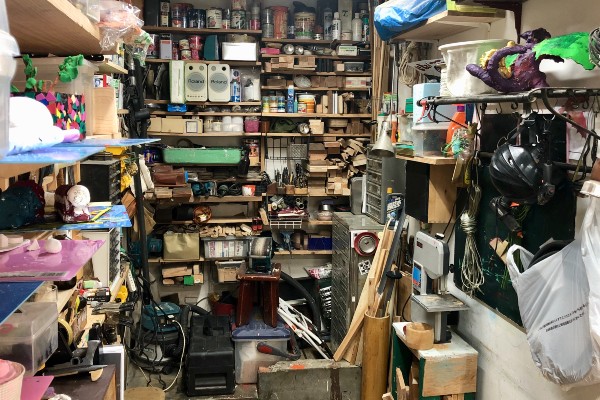 "We feel that teaching children self-expression is very important. There are many things they can learn here that they can't learn in school. Sadly in Japan there's a prevalent idea that art is something you go to look at in a gallery, not something you make by yourself. We want to change that way of thinking," he said. One of the students, a junior high school boy, was making a chair of such quality it was astonishing.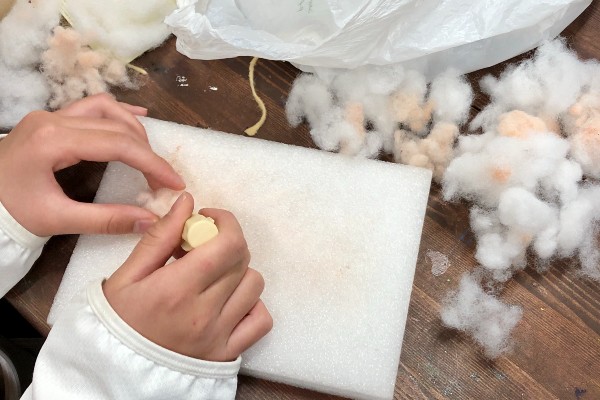 Another junior school student had expressed a desire to make something with absorbent cotton and was planning her creation with the teacher.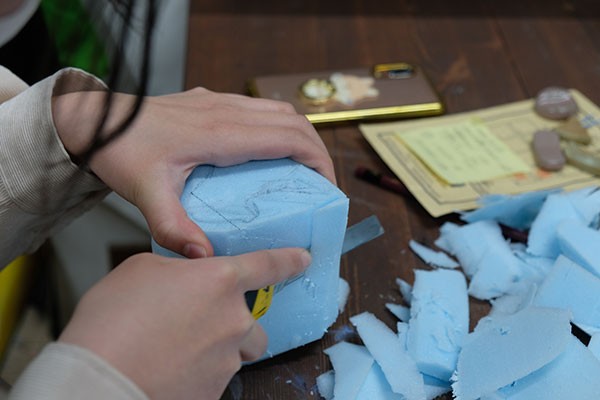 Yet another young lady was beginning an animal sculpture made from Styrofoam.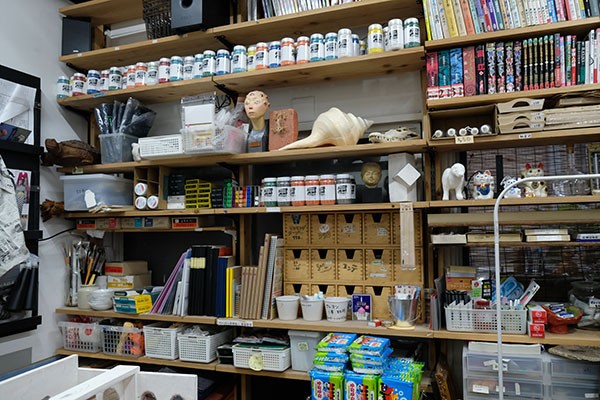 Pretty much any materials needed can be bought in the school.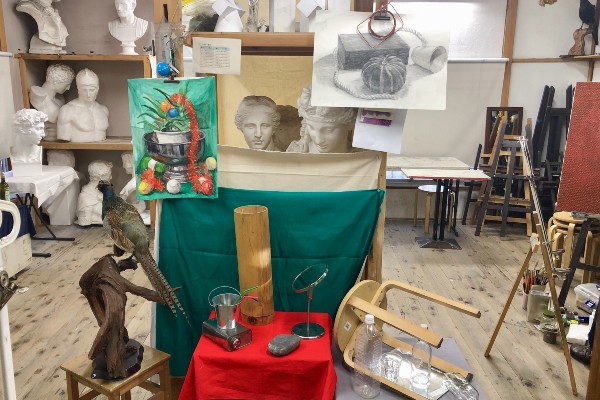 The atmosphere was different on the second floor, where high school students aiming to enter art universities and adults create their work. The art schools entrance examinations are extremely demanding; many students practice their charcoal or pencil drawing on the busts and still lifes in the room.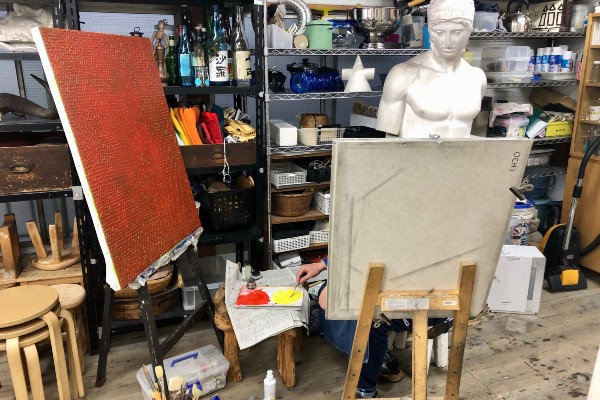 As Mr. Arano explained, "Around a quarter of our students are adults studying some aspect of art for various reasons. Not only artists, designers or architects but many people who want to improve their drawing skills for their work. Alongside those taking a course for professional reasons there are many studying for pleasure." On the day we visited a recently-retired medical gentleman was enjoying his post-work hobby of oil painting.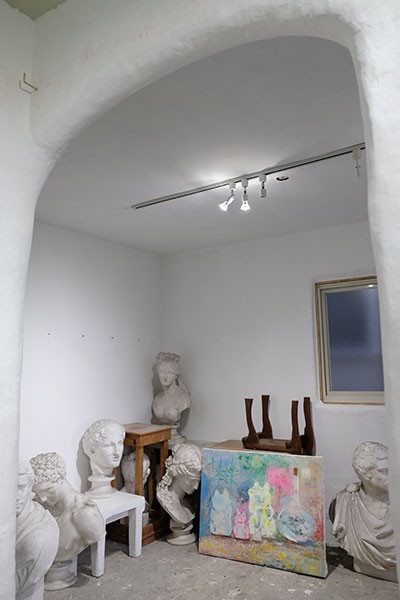 Fukagawa Bijutsu has another atelier on the second floor of a nearby building. The 70 year-old house was remodelled by the Aranos and various staff members. The light was exceptionally good, perfect for drawing and painting.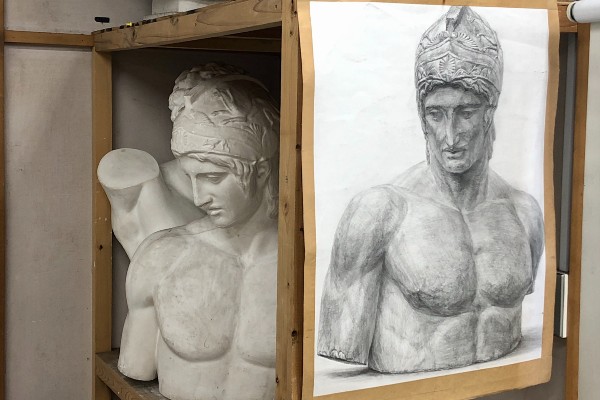 Fukagawa Bijutsu offers four varieties of classes: general, for entrance examinations, junior and senior high school and elementary school age children. Please see the website for further details of courses, times and fees. One hour or two hour trial lessons are available at 1,000 yen per hour plus a materials fee. Kotomise coupon users can partake of free materials if they take a two-hour trial lesson. For those unable to join a course, two hour classes costing 5,000 yen apiece can be scheduled; this system is particularly popular for those whose other commitments make attending at regular times difficult.
Whether you're a complete beginner, a schoolchild embarking on the artistic path, someone who can't create at home or wants to rekindle a former hobby, Fukagawa Bijutsu offers a marvelous environment to take the first step.
Story and Photos by Stephen Spencer