Haute Couture Floral Design at Atelier B.B.
Published: July 17, 2018
Walking in Kyosumi Shirakawa area, you won't miss Atelier B.B. The number of flowers and plants displayed in front of the atelier will show you the way. "During summer, I like to display flowers and make arrangements outside," said Mr. Mizuno the owner of Atelier B.B.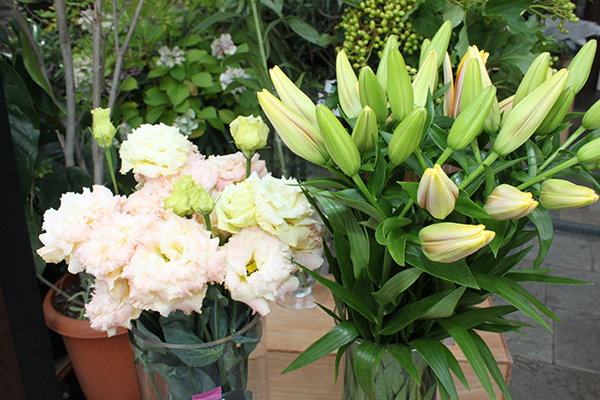 About the name of Mr. Mizuno's shop, Atelier B.B., it comes from the word "bébé" which means in French baby. "I see myself as a baby, growing and learning about floral design. It's about self-development", explained Mr. Mizuno. The initials B.B. also refer to the beautiful French actress Brigitte Bardot, nicknamed B.B. "I would like to create gorgeous things like her."
A flower arrangement made by Mr. Mizuno.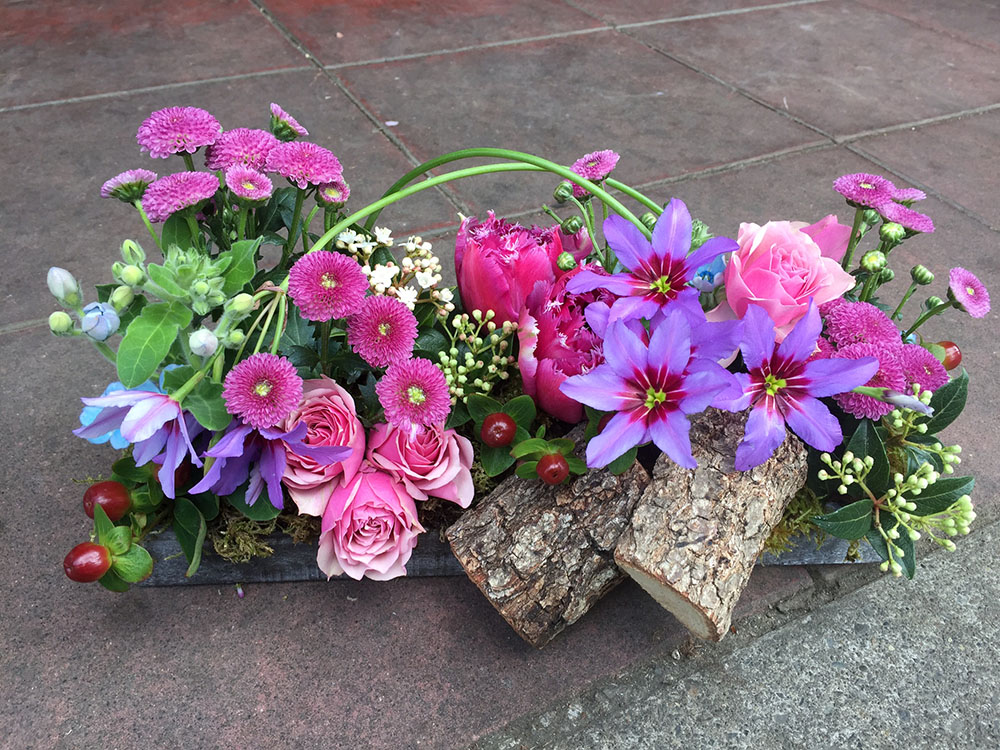 It's not common to meet a man who makes flower arrangements. I asked Mr. Mizuno where does his passion for flowers come from. "When I was a student, I liked to offer flowers to the girls of my class. However, I didn't have money, so I had to do it by myself, and I've enjoyed this", said Mr. Mizuno.
Mr. Mizuno describes himself as a floral designer. "Compared to a floral artist, the designer is at the service of the customer. I'm here to listen to customer wish, guide him and offer him the floral masterpiece he was expecting for".
Beautiful orchid flowers!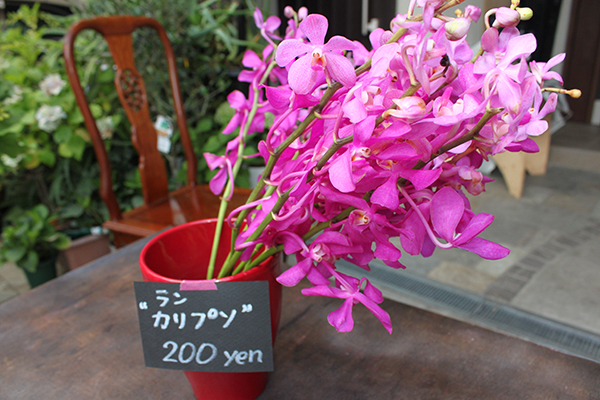 But how has he become a floral designer? "My mother practices and teaches ikebana, the Japanese art of flower arranging, for many years. I've learned a little bit with her. Then, when I was a teenager, I began to work in a flower shop. There I've learned about flowers and floral arrangement", explained Mr. Mizuno. After that, he studied abroad in the famous Constance Spry Flower School in England and with the Japanese floral designer Hajime Honma.
Mr. Mizuno has developed his skills in different European countries: France, Holland, and Italy where he's got a qualification as a lecturer at Arte Floreale Italiana in Sanremo. "For my next trip, I would like to go to Spain, discovering Spanish floral design!"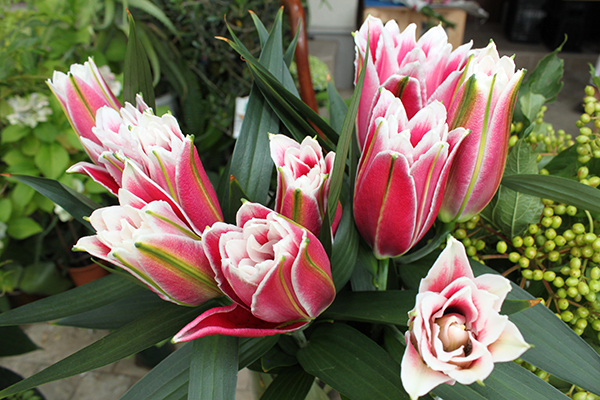 At Atelier B.B., Mr. Mizuno makes flower bouquets, flower arrangements, and lei. Lei is a kind of garland. The most popular are the Hawaiian lei, a wreath of flowers. Mr. Mizuno makes flower arrangements for wedding, restaurants, events, but also for customers who like to beautify their home with flowers.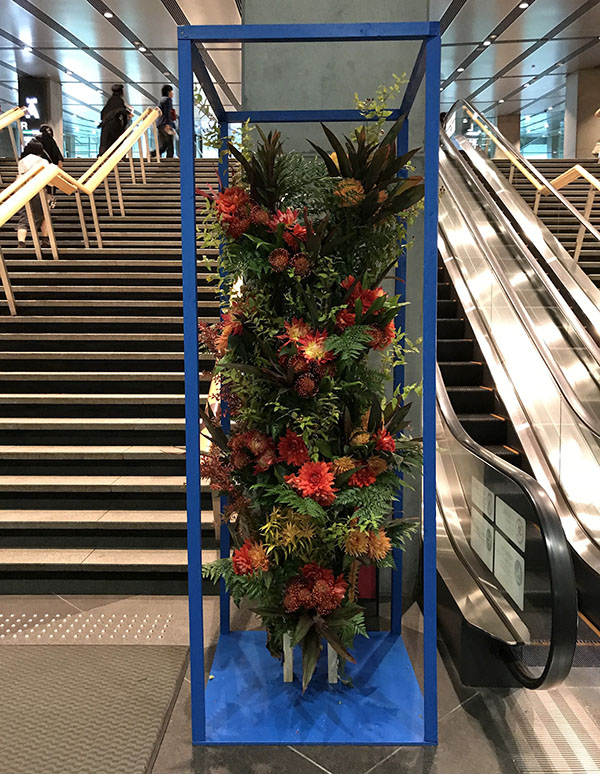 Besides, Mr. Mizuno teaches flower arrangement. Every month, he offers flower arrangement lessons in various locations in Tokyo. Every year, it's more than 1000 people who study with Mr. Mizuno.
You can also buy aromatic plants and cherry tomatoes at Atelier B.B.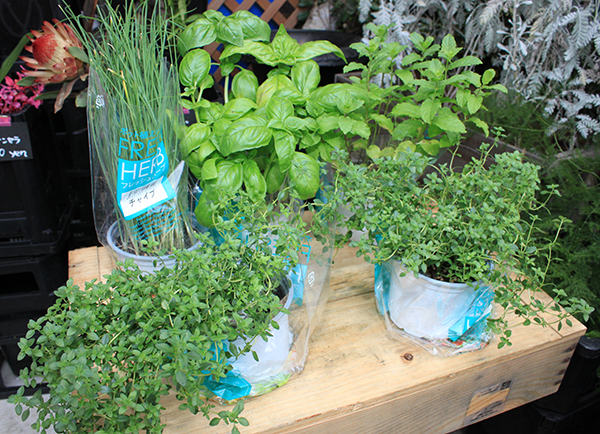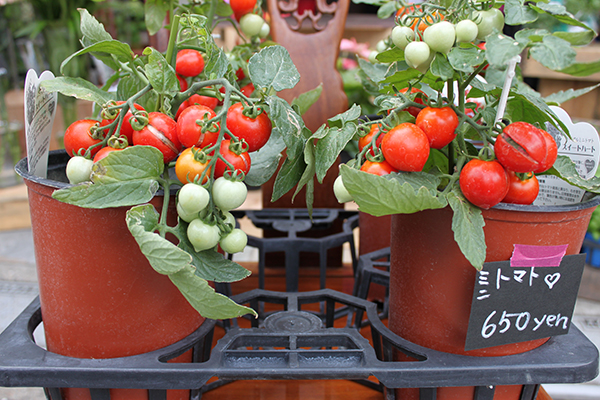 What is the current floral arrangement trend in Japan? "The French style and the use of dry flowers are trendy currently," said Mr. Mizuno. About wedding bouquets, people like white flowers and natural style.
Anthurium is a fantastic plant: it removes pollution and purifies the air.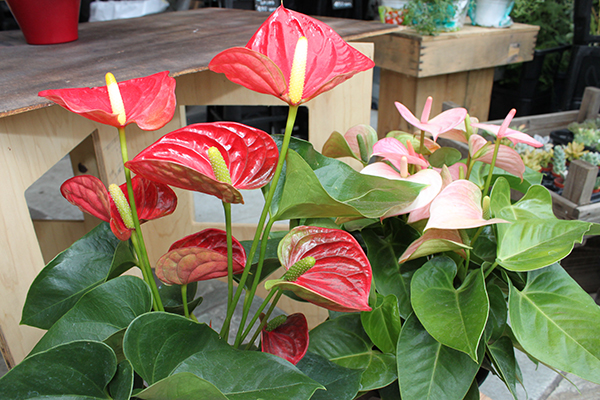 Mixing some classic floral design references to natural style and spontaneity, Mr. Mizuno has developed his original style. "I like to mix classic European floral design and natural items like stones, tree branches, etc."
These two are so cute!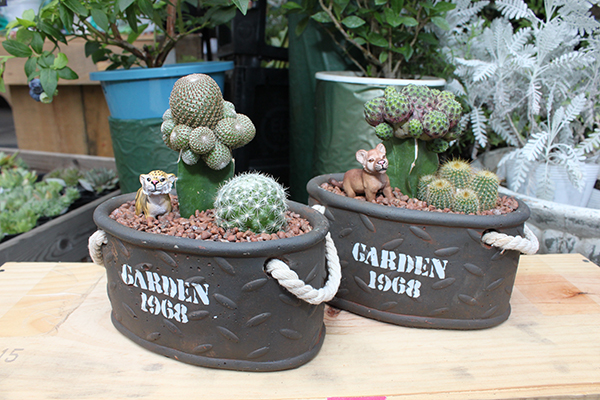 For Mr. Mizuno, it's a pleasure to make people happy with the beauty of flowers. Flowers have their language, and Mr. Mizuno knows how to let them express themselves.
Story and Photos by Aline Lambelet