On a quiet backstreet a stone's throw from Kameido station in the heart of Koto-ku lies Grimm House Bakery Kitchen. Founded in 1926 as a Wagashiya ( Japanese sweets shop ), Grimm House expanded its bread-making as bread became more prevalent in school lunches in the post-war period. Still in its original location, the third generation proprietor Mr.Kijima prepares traditional Japanese bread and baked goods as his grandfather first did over 90 years ago.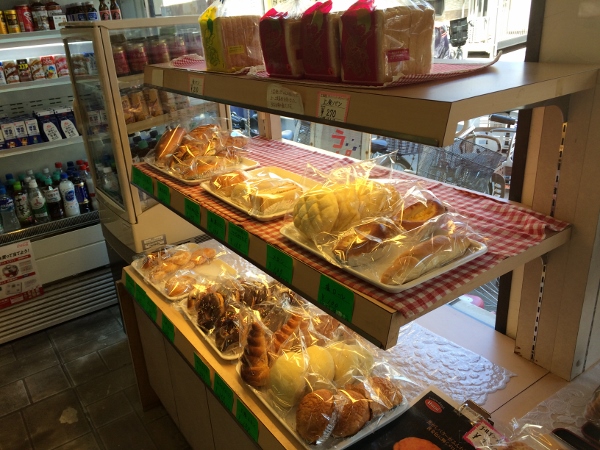 "I suppose you could say this was a typical downtown area," says Mr.Kijima. "You knew everybody and all the local residents looked out for each other. We made bread for the local schools. I learned how to make bread by working alongside my father. You could say that the neighbourhood children grew up eating our products. I went to school around here, as did my own children. Koto-ku is the birthplace of curry-pan ( curry-filled deep fried doughnuts ) and our curry bread is still a popular item, along with old favourites like melon bread, cream bread and chocolate cream-filled cornets".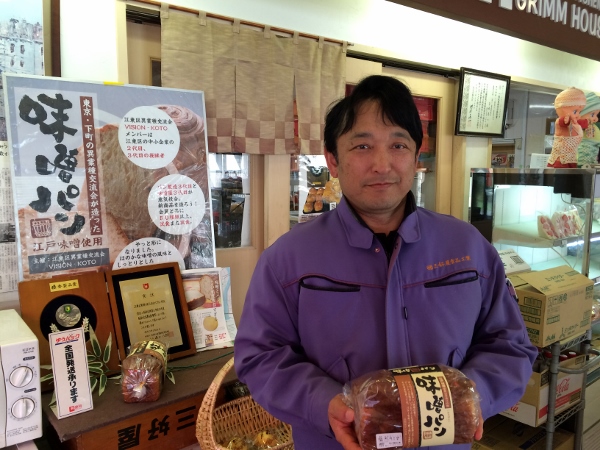 Mr.Kijima is both a traditionalist and an innovator. Alongside long-established favourites like melon bread sit original creations such as collagen and egg bread and his highly regarded Miso loaf, which was awarded a prize in 1999. Baking bread with miso ( fermented soybean paste ) has become increasingly popular around the world in recent years.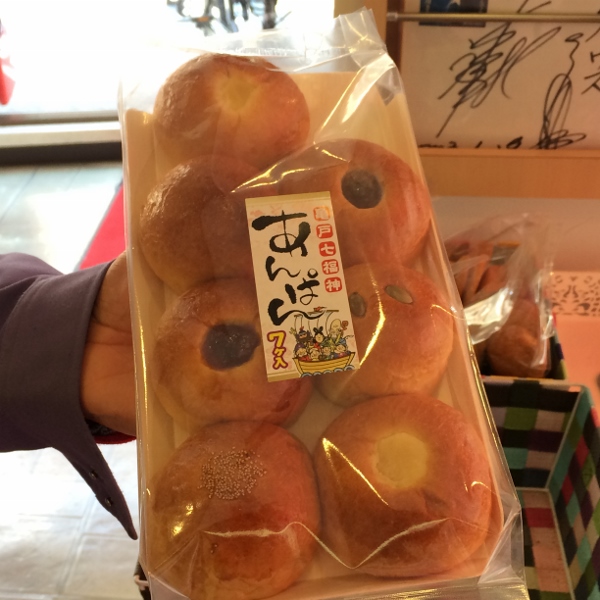 Kameido is well-known for its Shichifukujin Meguri, a walking tour of shrines and temples dedicated to the seven deities of good fortune. Mr.Kijima has produced his own tour, but this one is seven buns stuffed with traditional fillings of sweet red bean paste, white bean paste and so on. A strawberry cream sandwich also makes a refreshing afternoon snack on a warm day.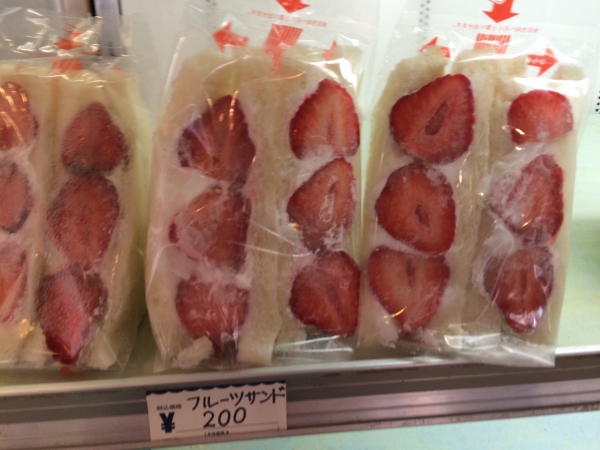 As for the future, the baker is looking forward to the 2020 Olympics and Paralympics. With so many facilities hosting events in Koto-ku it could be said the area will be at the heart of the Tokyo Games. Mr.Kijima is already planning Olympic-themed buns, each individually flavoured and coloured like the rings of the Olympic flag. Having sampled the delicious items on offer at Grimm House Bakery Kitchen, we are most certainly looking forward to another taste sensation.
editor:Stephen Spencer