Bargains Galore at COST FUN
Published: February 10, 2020
Everybody loves a bargain. Even better than a bargain though, is the chance to buy otherwise difficult to find imported goods at discount prices. Word of mouth is attracting a lot of bargain hunters to the outlet shop COST FUN, located just a few minutes' walk from Monzen-nakacho station in Koto-ku. On a recent sunny spring afternoon, we dropped in for a chat with the affable proprietor Mr. Susumu Kawasaki and his charming family.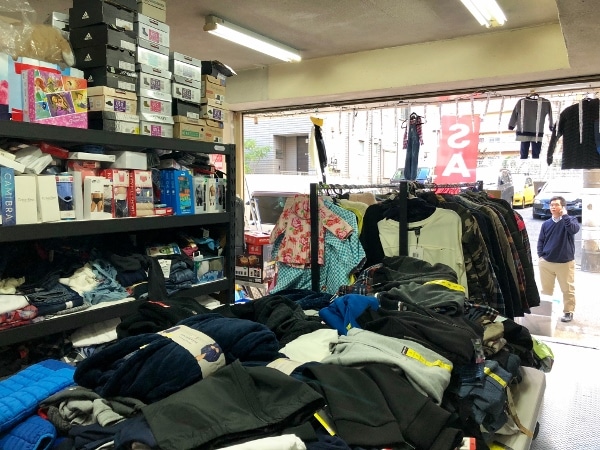 "Basically, we're an outlet shop for a well-known multinational warehouse chain," explains Fukagawa born and raised Mr. Kawasaki. "We renovated our house here and opened the shop in June of 2019. Before this I worked as a car dealer and in the family bookbinding business. We sell excess inventory, older models, items with damaged boxes and that sort of thing via a special independent route. I don't have any control over which items we receive so I'd suggest customers visit the shop frequently as it's really potluck. It's fun for the customers but can be a bit nerve-racking for us" he says, laughing.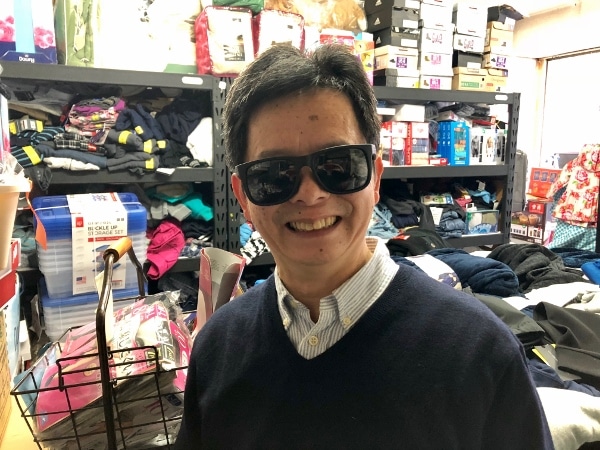 The variety of items is staggering and I enjoyed a happy hour rummaging about. Here Mr. Kawasaki models a pair of Ray Bans priced considerably lower than you'd find elsewhere.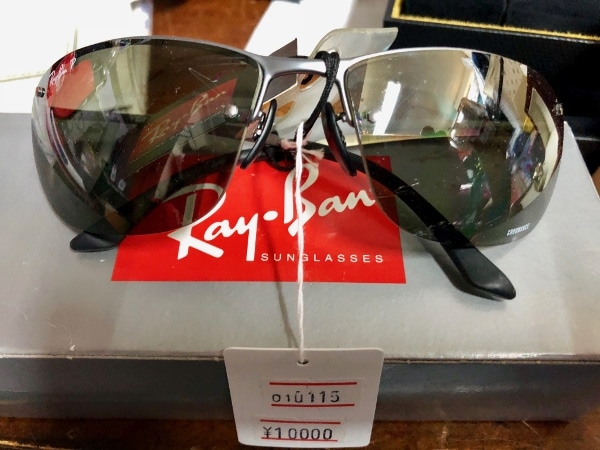 There are other bargains to be found if you look closely.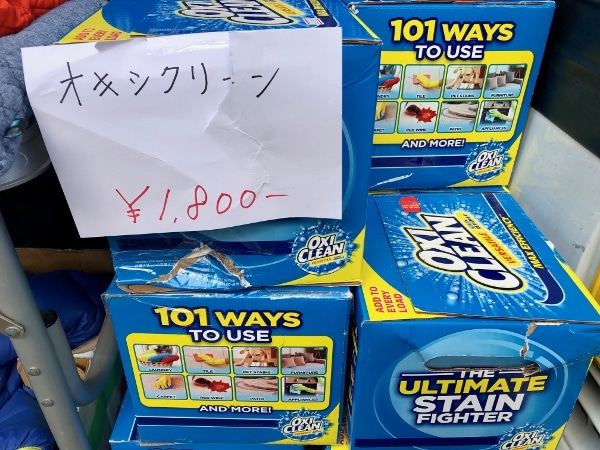 According to Mr. Kawasaki the top sellers at COST FUN are cleaning products, general household items and toys. This Oxi Clean Versatile multi-purpose stain remover is a bargain at just 1,800 yen.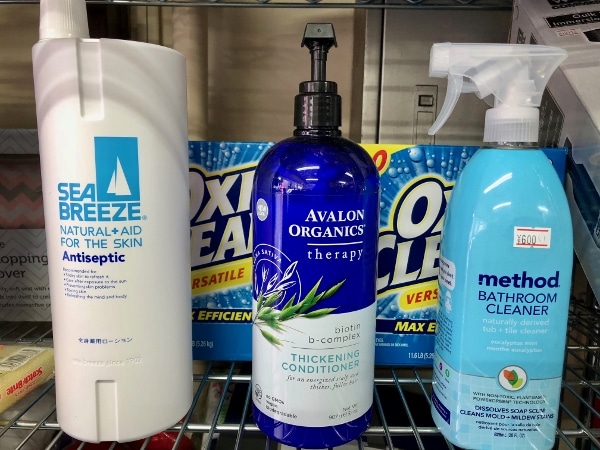 Not only are there household cleansers but also products for your skin and hair.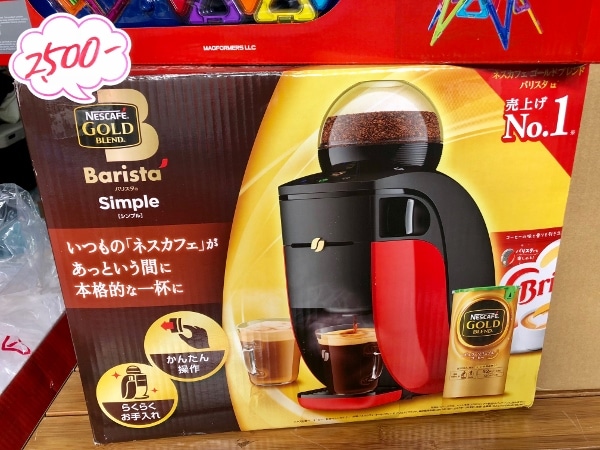 Useful appliances abound at COST FUN. This Nescafe Barista seems great value at 2,500 yen.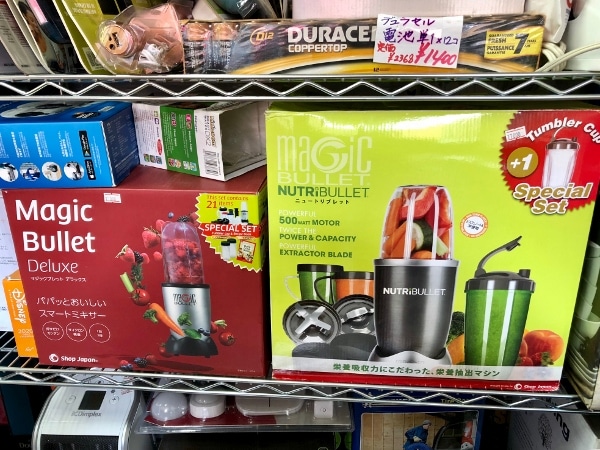 And these popular food mixers are definite bargains.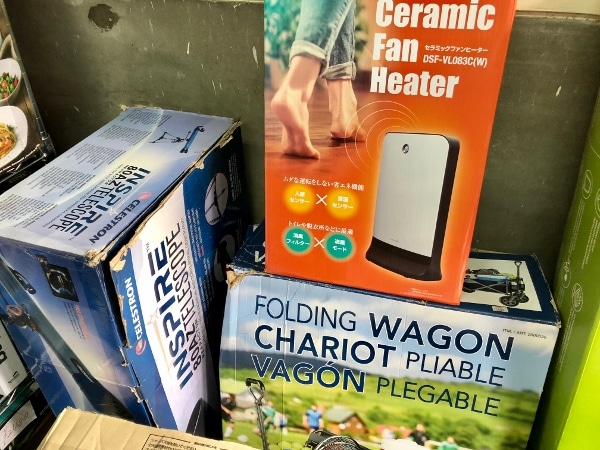 There's everything from ceramic fan heaters…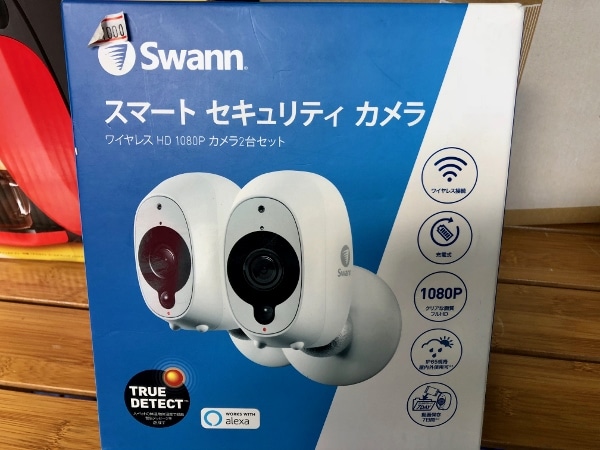 …to security cameras. I came across Kazuna eTalk5 translation devices, Motorola home video cameras, wireless Bluetooth headphones, leg warmers and other electrical appliances all at unbeatable prices!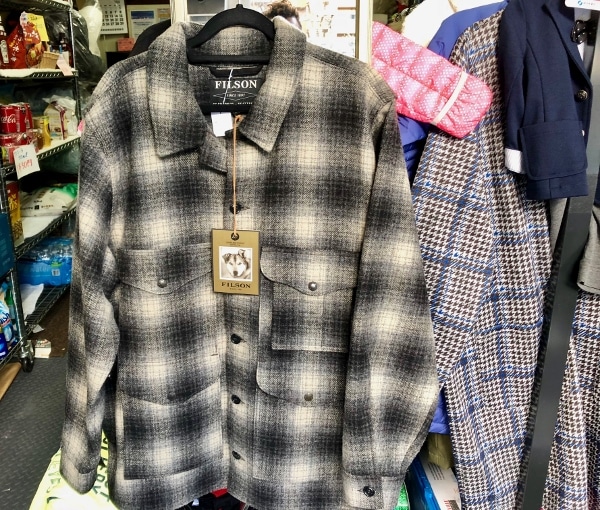 As you'd expect there's a fine selection of well-known brand names, including top quality outdoor apparel makers Filson and Boston Trader.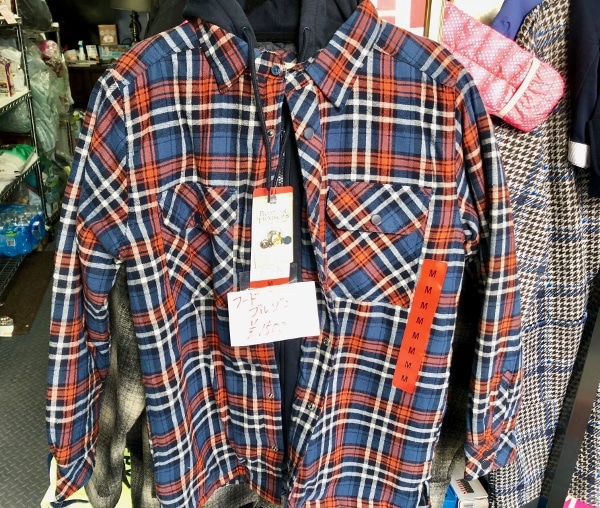 These shirt jackets are warm, comfortable, and very reasonable at 1,500 yen.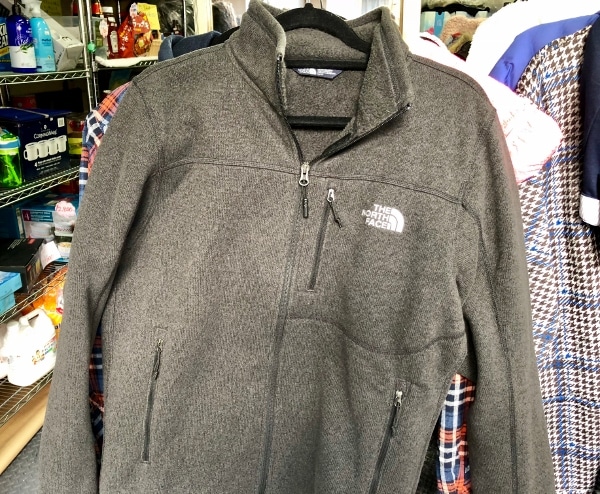 Winter's far from over yet, especially in the north of the country. North Face, Columbia Sportswear, Tommy Hillfiger and Cole Haan items were all on sale, together with many more.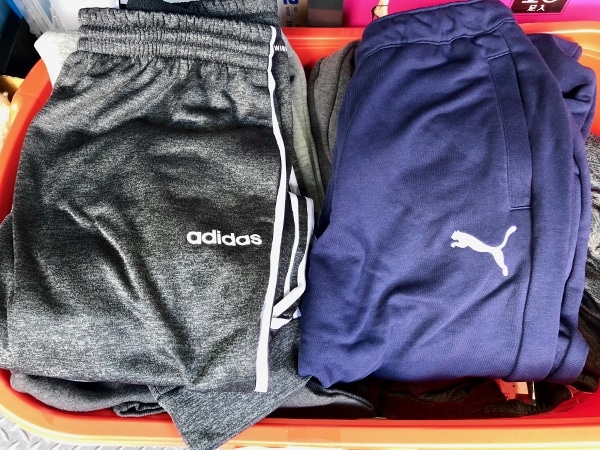 These men's sweatpants were just 2,000 each.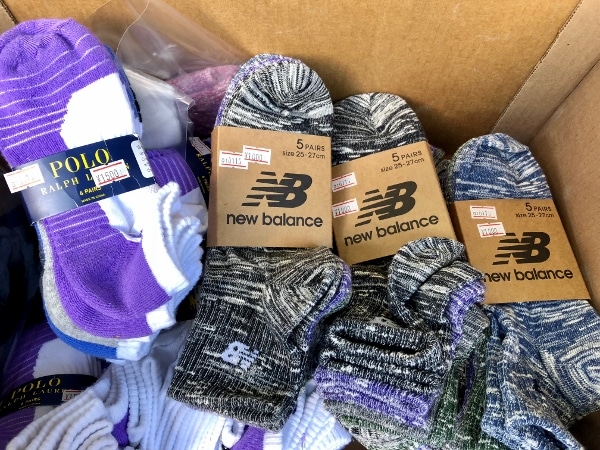 While these socks were also exceptional value.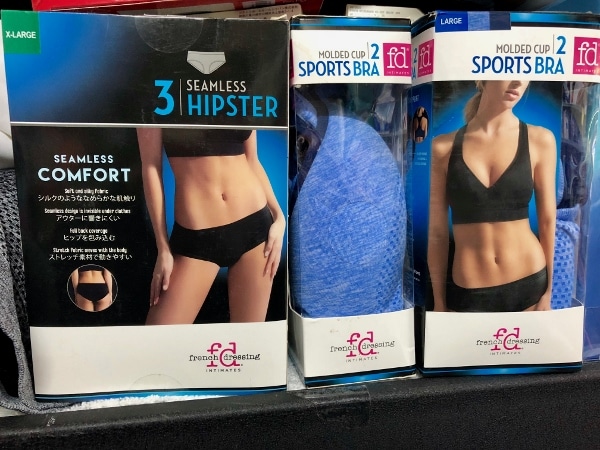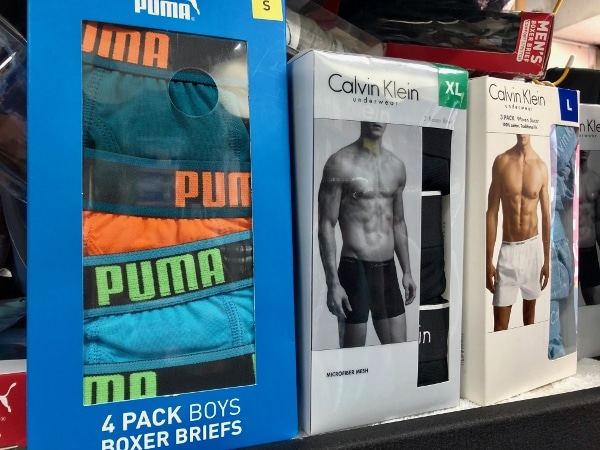 As you can see it's not all outerwear.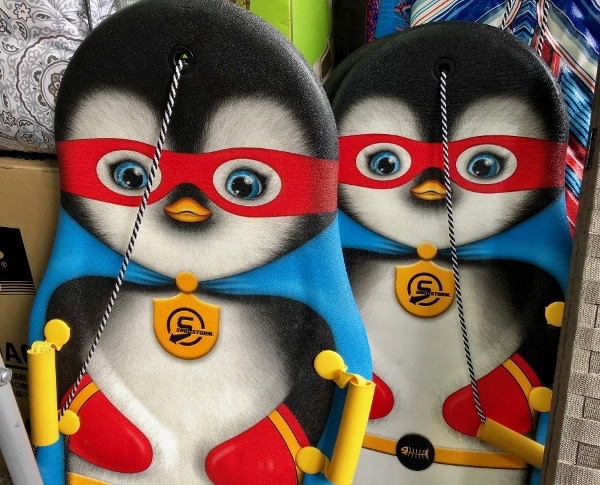 The sheer amount of different items is astonishing. I came across brand pens, jewelry, rings, tents, tire bags, bedding, a folding wagon, televisions, boots, telescopes, gloves, knife sharpeners, cutlery, plates, cups, rucksacks, a Darth Vader helmet and these colourful snow sleds, amongst others.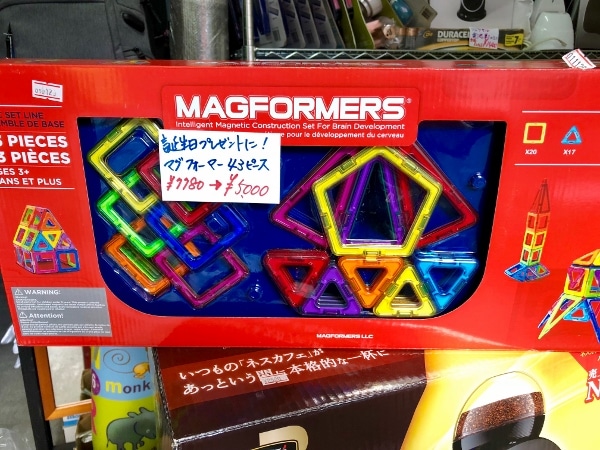 For kids there were toys and backpacks.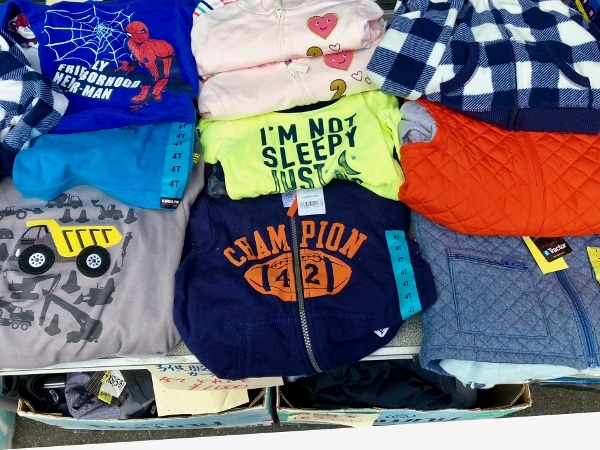 Parents of growing children will certainly appreciate the wide selection of hard-wearing clothes, from well -known brands such as Kirkland and Carter's.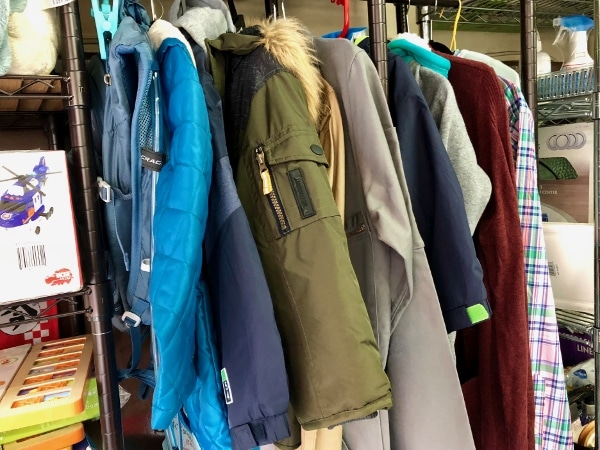 Pyjamas, leisure wear, underwear, inners and outers of all kinds are available at low, low prices!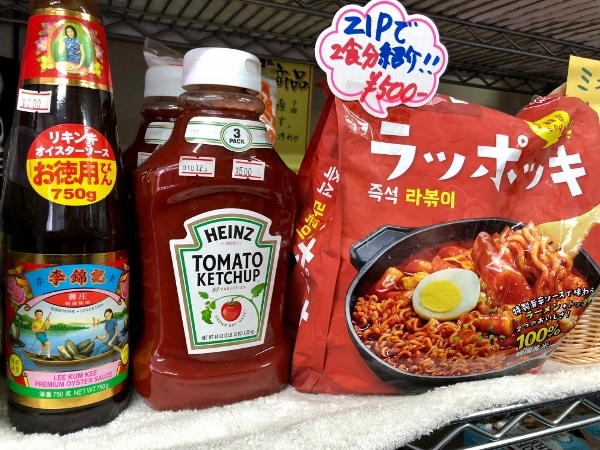 And there's more. If all that bargain-hunting has made you hungry, how about stocking up on snack bars, ketchup, black pepper, coffee, tea, Korean noodles, chocolate sauce, oyster sauce, mustard, breakfast cereal, cola drinks, chocolate and much more. 50 yen for a can of that popular cola? Crazy prices!  If you're a local resident or just passing through, why not make a visit to COST FUN part of your regular schedule? As Mr. Kawasaki says, you never know what you're going to find there!
Story and photographs by Stephen Spencer