Beautiful Skin with Moisteane Sumiyoshi
Published: January 31, 2023
The search for beautiful skin is as old as humanity itself. And for residents in Tokyo, skin care is a constant battle against bone-dry, freezing winters and sweltering, sweat-drenched summers.  Moisteane Sumiyoshi not only has the answers to all your dermal disasters but will teach customers how to manage their skin care at home.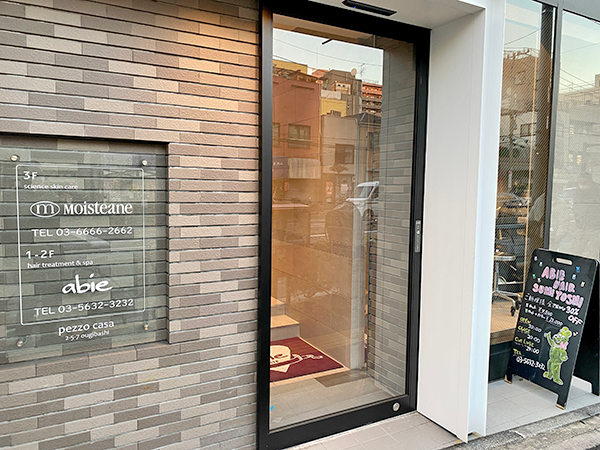 Moisteane Sumiyoshi Salon
Currently, the only Moisteane salon is in Koto-ku, Moisteane Sumiyoshi is located on the third floor of the Abie hair salon building at the Ogibashi 2-chome crossroads, where Kiyosubashi street and Yotsume streets intersect, midway between Sumiyoshi and Kiyosumi-shirakawa stations.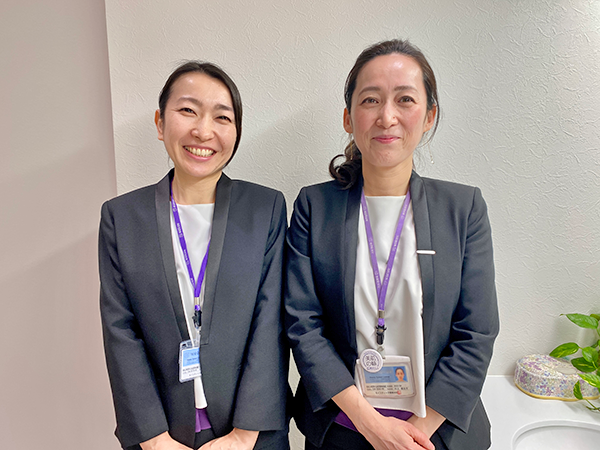 Free trial examination
Our guides to the Moisteane system were skin care advisers Ms. Kawakami (right) and Ms. Misa, both of whom possess beautiful, near-translucent skin and wear NO FOUNDATION whatsoever (my female colleague was stunned by this revelation). "Our system consists of a 10-minute per day home skin care programme utilising skin care tools and cosmetics, coupled with periodic visits to the salon for skin condition checks and further advice. The programme begins with an individual skin care examination, which usually costs 2,200 yen but which is entirely free for Kotomise coupon users," as Ms. Kawakami explained. That's a bargain!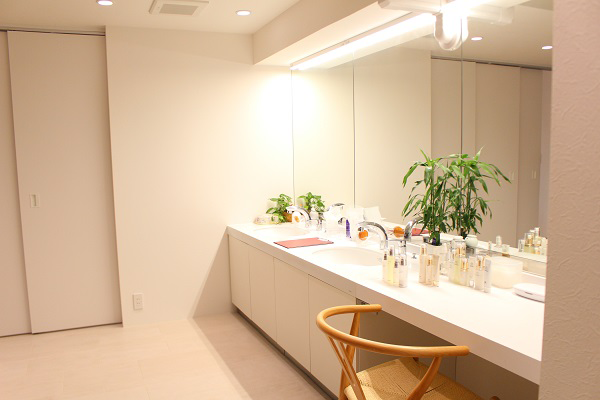 So, how does the trial examination work exactly? As the staff explained, it takes around 90 minutes from start to finish. Firstly there's a counselling session in which the advisors discuss the visitor's skin care concerns and pinpoint the causes of whatever issues arise.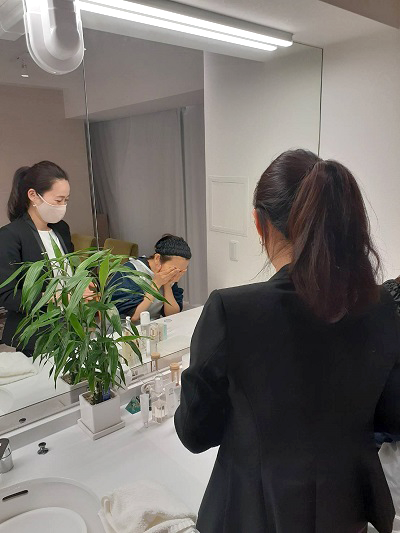 The discussion is followed by a facial wash using a moisturising soap that generates an extremely fine foam. Each client's face washing technique is closely monitored.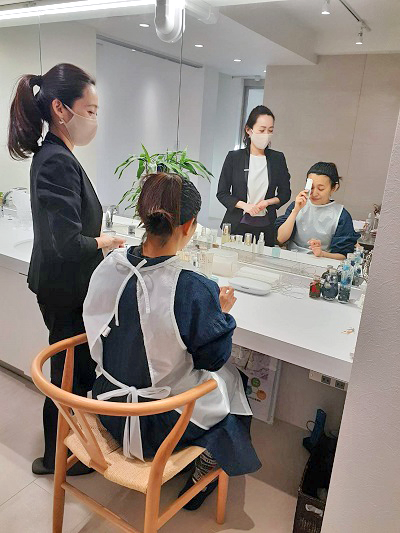 After the washing, a skin care replica is taken and sent to the research centre where it is analysed, with the results being returned in around a week.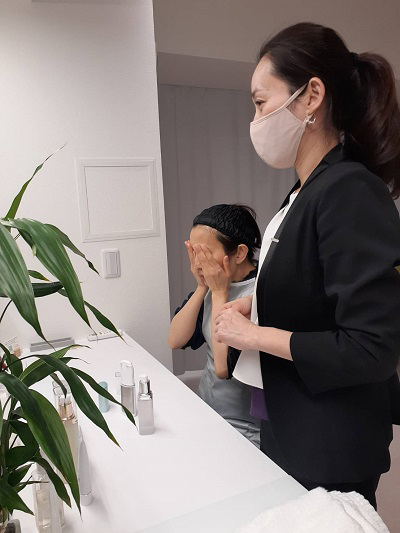 Depending on age and individual skin condition, clients are then recommended skin care cosmetics and how best to apply them.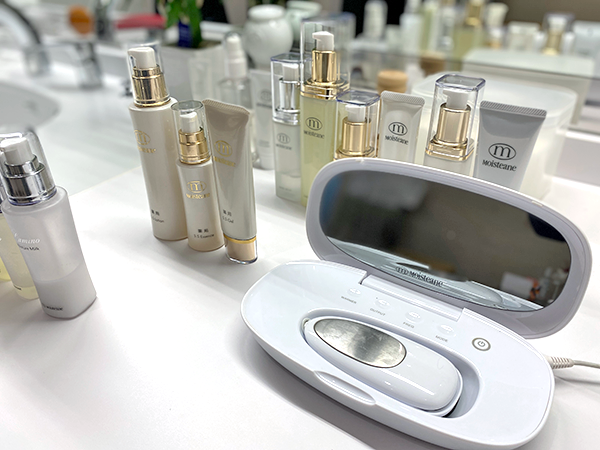 An array of skin care tools are used to allow the conditioning serums to deeply permeate the facial skin. The devices have various settings such as massage mode, treatment mode and warm mode, depending on the user's needs. They have been developed over many years by a medical equipment manufacturer. "There's no tingling or prickling sensation at all," explained Ms. Kawakami. "It's actually such a pleasant feeling that many clients fall asleep."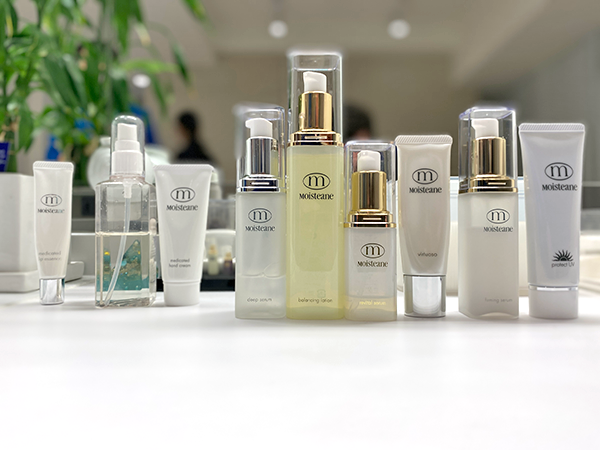 While most customers at Moisteane Sumiyoshi are women, with the oldest being 78, there are some male clients too. As Ms. Kawakami and Ms. Misa explained regarding the aftercare service, "Many clients come in twice a month for the first 3 months or until they become thoroughly used to the cleansing programme. After that some attend once every few months or just once every season. It's very flexible." The oldest advisor at Moisteane is over 80 years old, and she goes without foundation too. "Ageing is no barrier to having beautiful skin without wearing foundation. Ladies should no longer fear the effects of getting older on their skin," they explained. That's great news for all of us!
by Stephen Spencer