Bee Happy, Bee Healthy!
Published: August 7, 2018
The People
In the westernmost corner of the island of Shikoku—extending out from Ehime Prefecture—is beautiful Sadamisaki Peninsula. Surrounded by the ocean on three sides and lush with vegetation, Sadamisaki is the perfect place for growing citrus fruits—and that is where our story begins.
Ehime Prefecture has long been the king of mikan (Japanese clementine, also known as Satsuma Mandarins). However, a declining population, especially among younger generations, has been a source of headache for many orchards which are starting to find themselves short on staff and successors.
Such was the case for the farms on Sadamisaki Peninsula as well, but then came a new and exciting idea: beekeeping.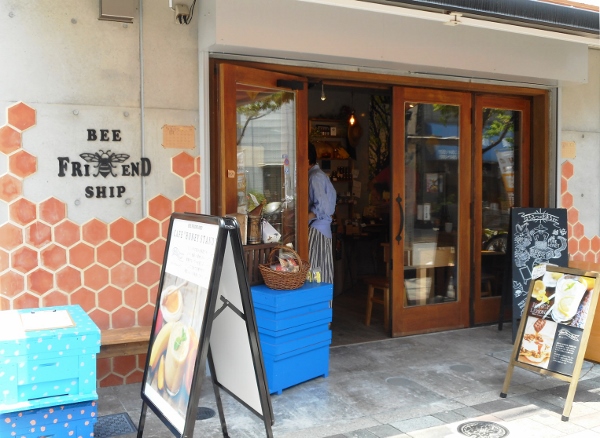 The Honey
In Kiyosumi-shirakawa, Koto City, Kanjukuya "Bee Friendship" acts as a direct supplier of Sadamisaki honey.
"My family grows citrus fruits. We started the business of beekeeping to stay afloat, but then became more and more passionate about the practice," Mr. Kazuto Tameike explains. "We want people to taste the honey we make, of course, but we also want them to get to know more about the current situation of Japanese honeybees, and Sadamisaki Peninsula."
Their pride and joy is raw honey, harvested directly from the hive. This means the honey's colour, flavour and production rate is entirely up to the bees, and the health of the hive is of topmost priority. "Hence, we use organic and natural methods. It's harder to do, but we wouldn't have it any other way."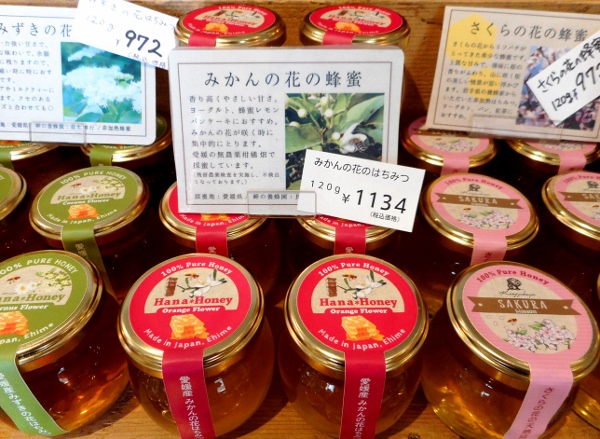 Thanks to the abundant flora that bloom in Sadamisaki, and bees' inclination to collect pollen from only one type of vegetation at a time, the honey at Bee Friendship can be categorized according to the pollen's origin. Orange Flower honey (magenta label) comes from orange blossoms and is highly aromatic, whereas the Sakura honey (pink label) has an elegant fragrance symbolic of Japan. (And yes, it actually does taste like cherry blossoms!)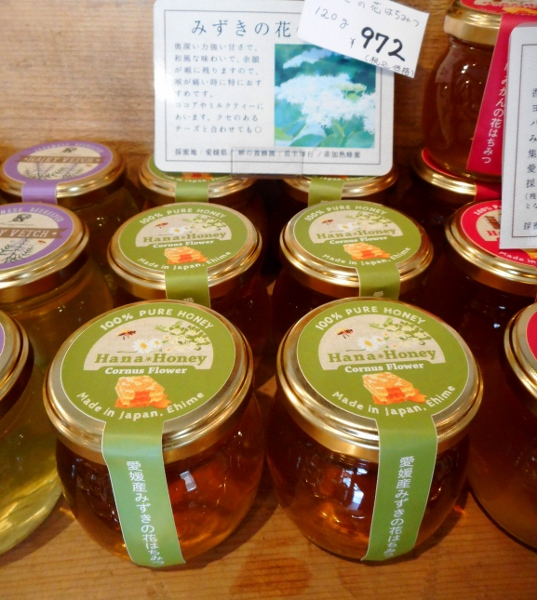 Mizuki ("wedding cake tree", a type of dogwood) honey is another favourite. It has a pure, persistent sweetness and is great for the throat.
"When you taste all the honey in succession, you can really tell the difference between them," Mr. Tameike says. At Bee Friendship, they're generous with samples, and you can taste-test anything you're curious about.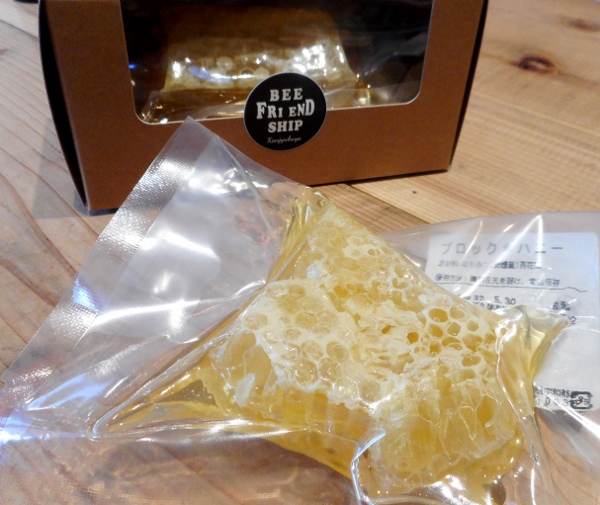 Fresh honeycomb (which is perfectly safe to eat) can also be acquired. People love them because they make unique gifts.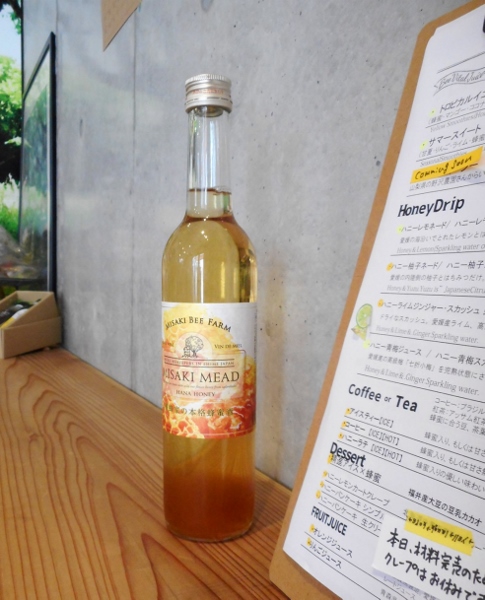 Raw honey also makes for a wonderful ingredient. This is mead, or honey wine. Made with only honey (2 parts) and water (1 part), it contains a solid 10% by volume alcohol (so be sure to enjoy carefully!).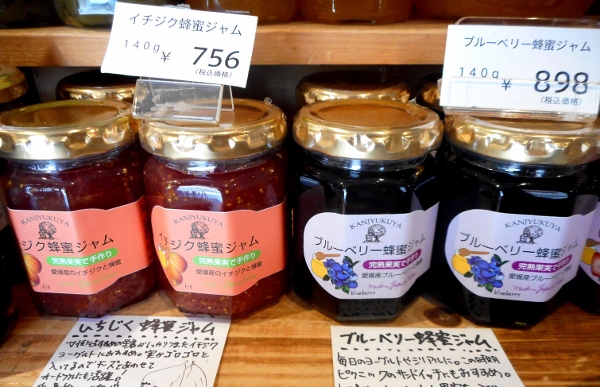 In the jams and preserves corner, we have fig jam and blueberry jam, perfect for the summer.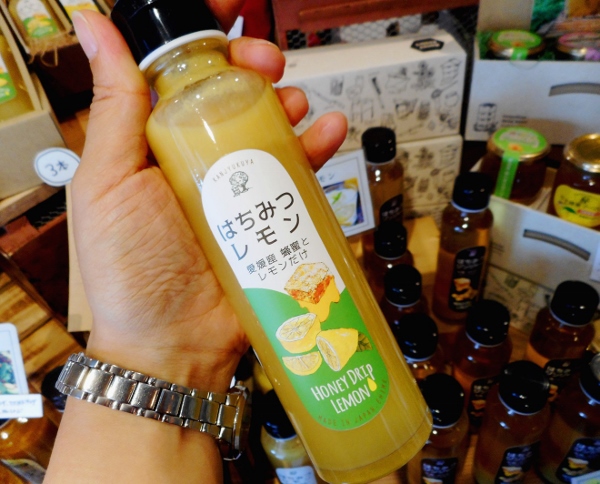 And, if you're a fan of flavoured water, their honey lemon syrup is great added to hot water, cold water, or sparkling water. "The lemon used is of course from our orchards in Ehime. We use the whole lemon, including the peel, so you'll notice that the syrup has a slight, bitter kick to it!"
The Bees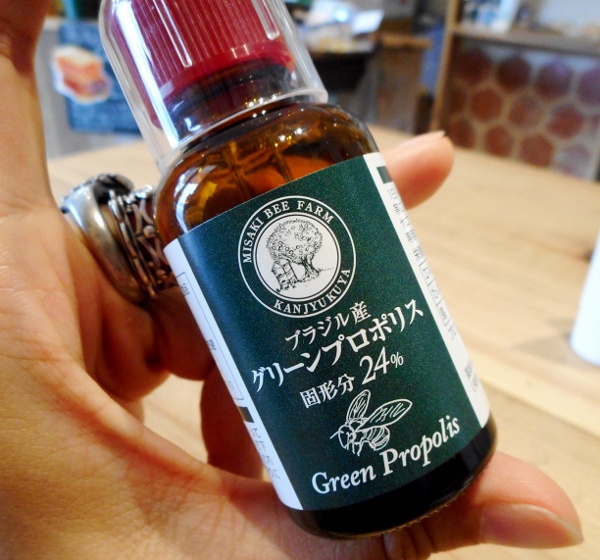 "Bees make more than just honey though. Have you ever tasted propolis?" Mr. Tameike asked me.
Propolis is a resinous mixture bees make from tree buds and saps; this antibiotic substance allows bees protect themselves and their hives from diseases and infection. Propolis can be beneficial for humans as well; taken a drop or two a day, it helps to boost the immune system and prevent colds.
This particular bottle of propolis was produced in Brazil, where the bees tend to make an especially powerful version of the substance to combat the hazards that brew in harsh tropical climates.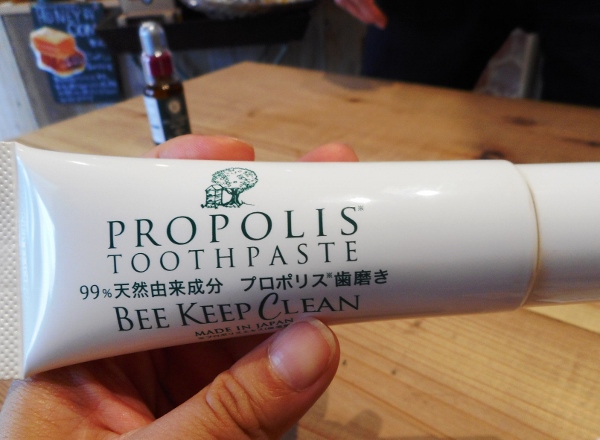 Propolis can also be used as an active ingredient in natural toothpaste.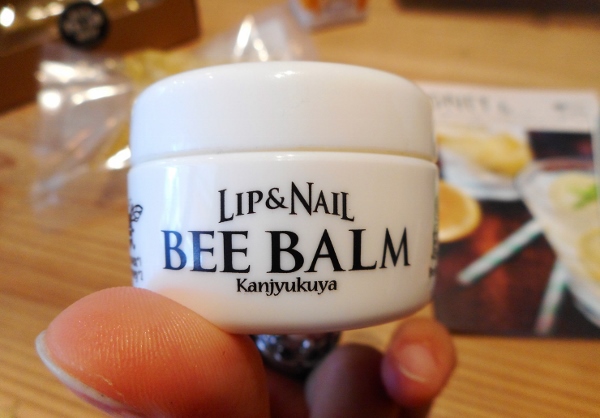 Meanwhile, beeswax has amazing moisturizing properties that make it ideal for use as lip and nail balms….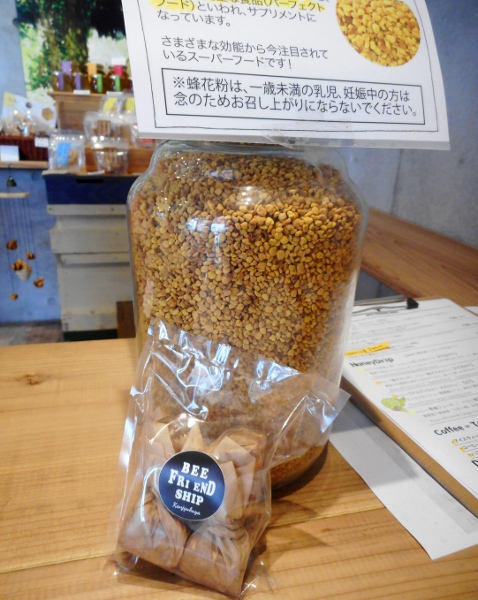 And the highly-nutritious bee pollen has long been acknowledged as a "superfood".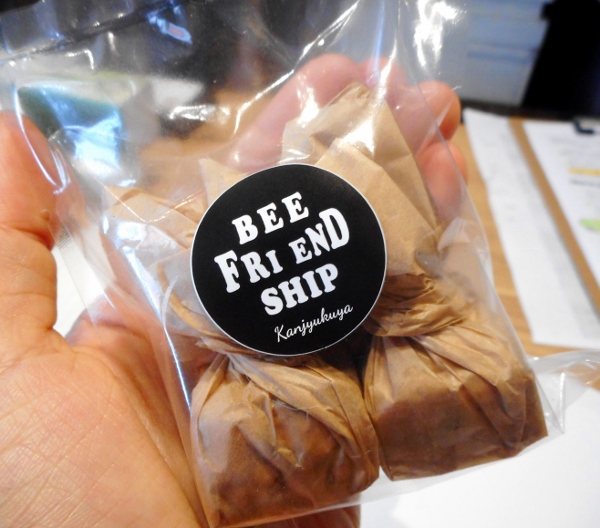 Since few people would know what to do with pure bee pollen, Bee Friendship uses it to make "bee balls". These little snacks consisting of pollen, honey, nuts and fruits will help to give you a boost of energy whenever you need!
The Friendship
Since opening in June of 2017, Bee Friendship has proved to be an attractive addition to the Kiyosumi-shirakawa area.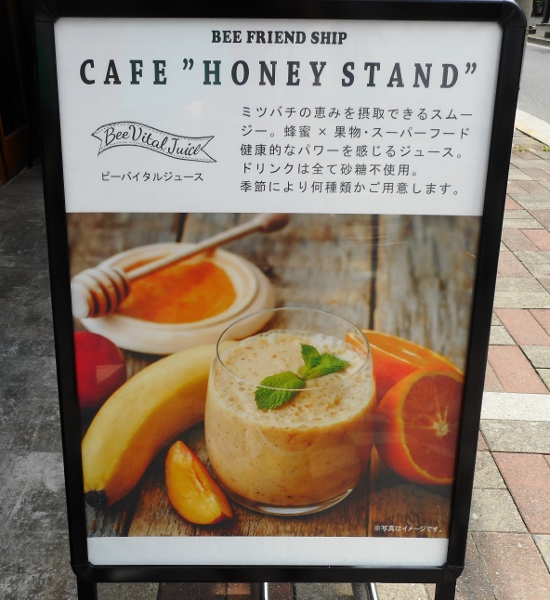 Many people enjoy nipping in for a drink as a way to get acquainted with the shop. The fresh honeyed fruit drinks and healthy smoothies are as delicious as they are rejuvenating, and the small café space inside provides a welcome resting spot for those who are touring the area.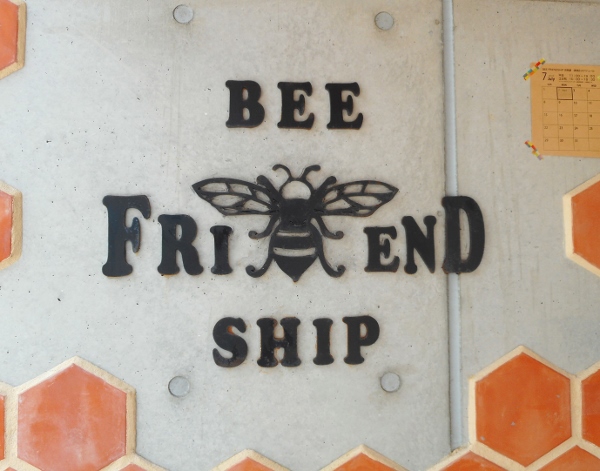 While I sipped on a cold, honey ginger soda from Café Honey Stand's menu, Mr. Tameike told me about the shop's name.
"We want to be friends with the bees who make such wonderful honey, and also to encourage our customers to forge a positive relationship with bees. While urban gardens and urban beekeeping is starting to become better known, many people still see honeybees as fearsome insects. But in fact, bees are very intelligent creatures. They're invaluable as pollinators, whose existence is an indication of our environmental status, and therefore, our own health. I just hope more people can feel closer to them by visiting our store."
As the saying goes, "You catch more flies with honey…" And in this one corner of Kiyosumi-shirakawa, honey is a way of spreading the message of friendship—one person at a time.
Story and Photos by Xianru Shen(Koto City Office Coordinator for International Relations)