Beer Lovers Unite at Miyazawa Shoten!
Published: February 28, 2022
The American polymath Benjamin Franklin is reputed to have said, "Beer is proof that God loves us and wants to see us happy," a sentiment to which all lovers of the amber nectar will raise a glass. If you're in the Monzen-nakacho area and fancy some top quality beer in a smart and comfortable bar, then Beer Senmonten Miyazawa Shoten is just the place for you. On a recent early spring afternoon, we dropped in for a chat with owner Mr. Miyazawa.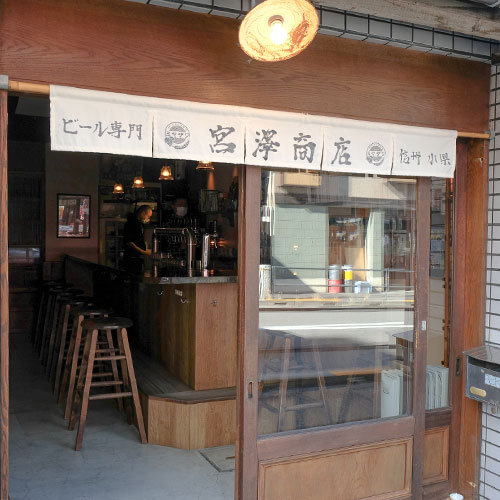 Located just a couple of minutes' walk from Monzen-nakacho station, between Eitai Street and the Oyoko River, Miyazawa Shoten opened nearly ten years ago in November 2012.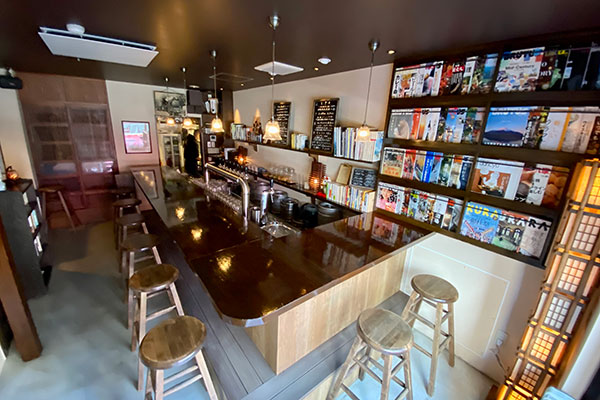 As Mr. Miyazawa explained, "I wanted to open a bar because I really like well-kept beer, and there was nowhere in the Monzen-nakacho area serving craft beers at that time. I'm from Nagano City (home to Zenkoji temple, one of the oldest and largest in Japan) and chose to live in the Fukagawa area as it's very similar in appearance and atmosphere to my hometown, with Tomioka Hachimangu shrine and Fukagawa Fudodo temple just across the road here."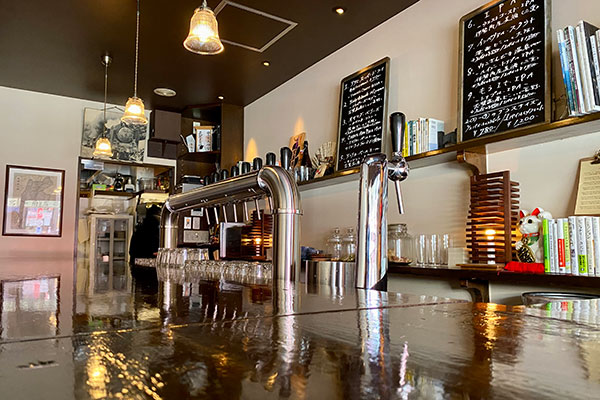 The interior is pleasantly woody with low lighting and a comfortable, relaxed atmosphere.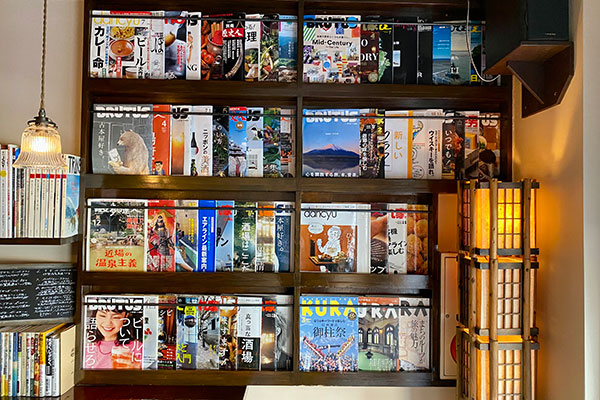 "We have many regular customers, both male and female; the atmosphere is comfortable for women to drop in and have a drink and chat. Many customers like to read a magazine over a glass of beer too," said Mr. Miyazawa.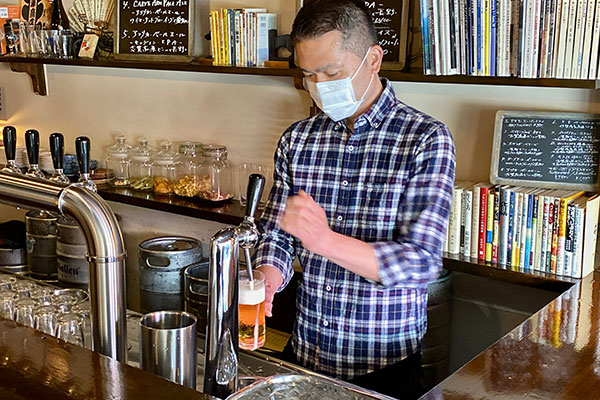 Miyazawa Shoten currently offers nine varieties of draft beer, plus a selection of imported American craft beer in cans. The signature beer is Asahi Super Dry, served in a dedicated glass that holds 400ml and costs 780 yen. Many of the other beers are Shiga Kogen beers brewed by the Tamamura Honten Company in Nagano Prefecture.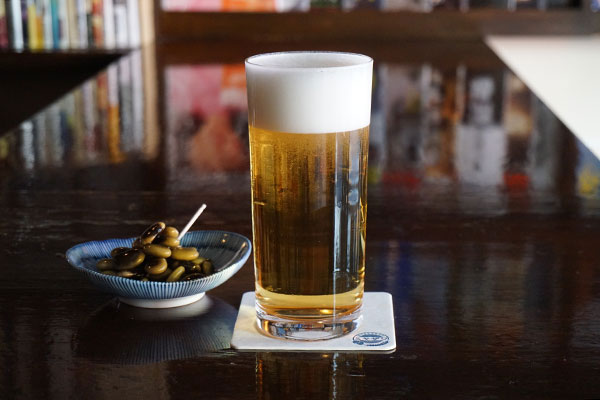 Miyazawa Honten offers a selection of light bar snacks to nibble as you drink. Pictured here are hitashi kurakake beans from Nagano Prefecture (400 yen). The beans are simmered with salt and sake, flavoured with soy sauce and chilled overnight. They have a chewy texture but a mild flavour that "doesn't interfere with the taste of the beer," as Mr Miyazawa explained. The other bar snacks are chosen for this reason too.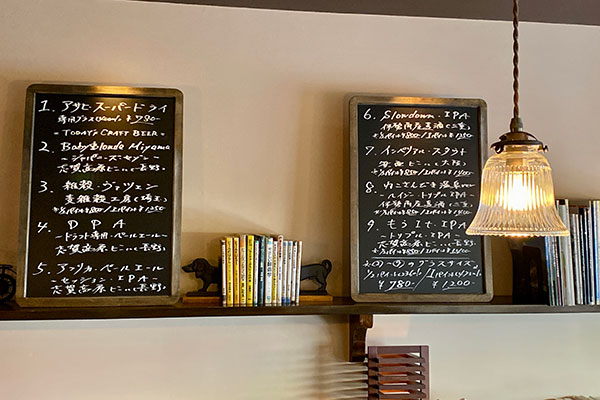 "We serve many beers from Shiga Kogen as the taste, quality, and availability are extremely good. We have a long relationship of mutual trust with them and our other suppliers, including the beer importer," he explained. The beer selection may vary; on the day we visited the selection was Baby Blonde Miyama (Shiga Kogen), Zakkoku Weizen (Zakkoku Kobo Microbrewery, Saitama), DPA pale ale (Shiga Kogen) and Africa pale ale (Shiga Kogen) on the left board.
The right board featured Slowdown IPA from Ise Kadoya brewery in Mie Prefecture, Imperial Stout from Mino in Osaka, Hazy Triple IPA from Ise Kadoya and 1t IPA from Shiga Kogen. That's a fine selection of Japanese craft beer!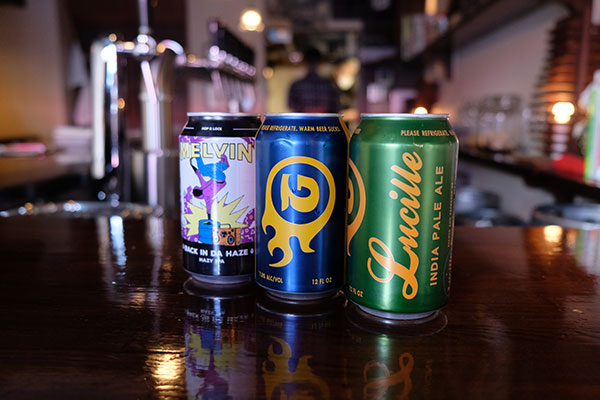 Interestingly, Miyazawa Shoten has a liquor shop licence which means it can sell you beer to take out too. There's a monthly selection of American craft beers which are only available for take out; when we visited there were beers from Georgetown Brewing and Reuben's Brews in Seattle, Melvin in Wyoming and several more.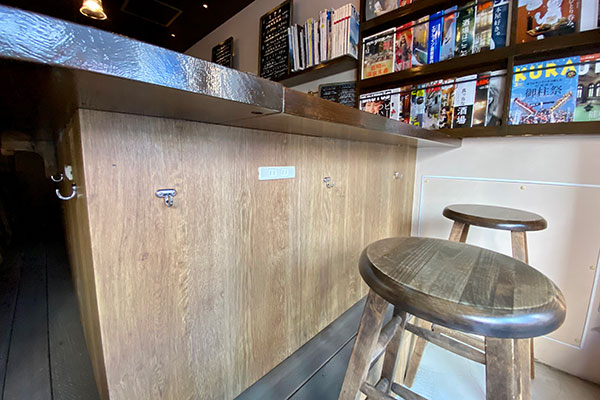 The underside of the bar counter features hooks for your backpack and plug sockets for those working on a laptop or other electronic devices. A nice touch indeed.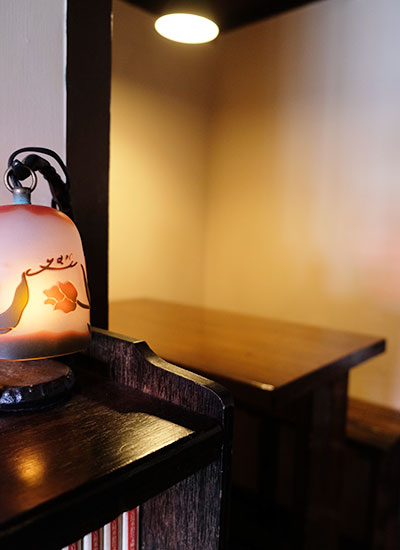 The walls also have elbow-height shelves for leaning on, or placing your glass, while there's a small alcove with table for four at the rear of the bar.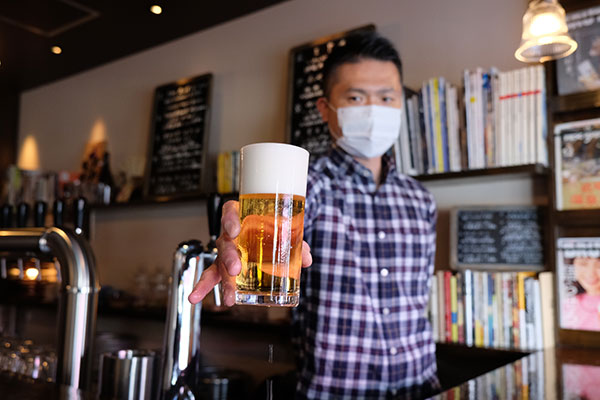 Beer Senmonten Miyazawa Shoten is most definitely a place for serious beer lovers. The atmosphere is relaxed, the ambience understated and the beer selection very wide. If you're in the area with a thirst for Japanese craft beer or imported American ales, just drop in. They open early doors too, especially on weekends. Cheers!
Story and some photos by Stephen Spencer