A beautiful "Bekko" (tortoiseshell) traditional craft specialty store
Published: June 13, 2017
Here's a suggestion for an enjoyable way to spend a morning or afternoon in Kameido: why not combine a wander around the Kameido Tenjin Shrine, famous for its Wisteria festival in early May (see photograph below), with a visit to  "bekko isogai", renowned for its delicate bekko (tortoise-shell) goods,  which is located at the entrance to the shrine garden?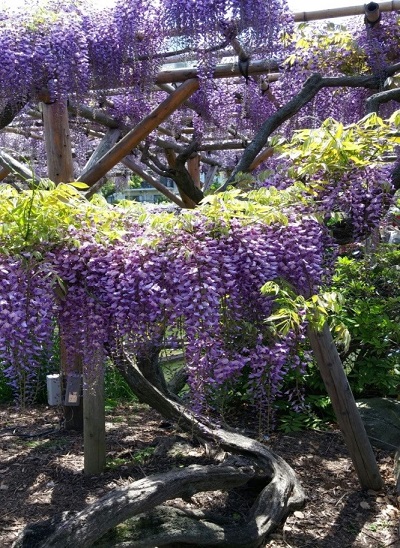 Bekko isogai is a true family business, with the current owner, Mr. Minoru Isogai, running it with his three sons. The morning I visited the shop the youngest son, Mr. Tsuyoshi Isogai, was on hand to show me around.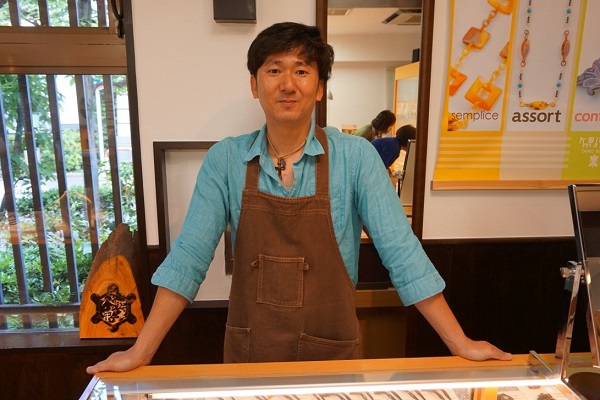 The shop can trace its origins back to the end of the nineteenth century Edo era, although the present establishment was set up at the end of the 1920s by Mr. Isogai's grandfather. The production of tortoise-shell goods embodies traditional Japanese craftsmanship, with its employment of delicate designs and use of precise and painstaking handicraft. I was struck by the rich warm colours of the smooth, polished tortoise-shell items on display, with their translucent browns, caramels and ambers.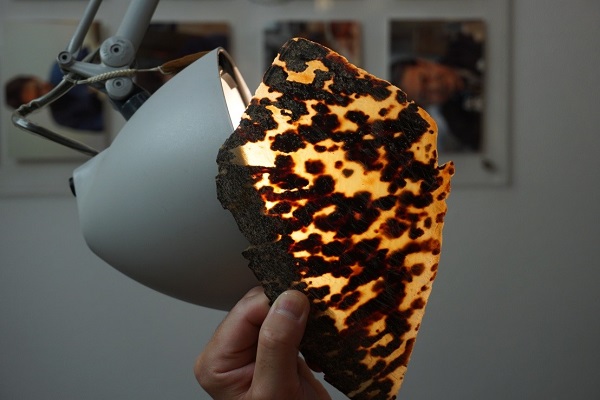 The items crafted by the Isogai family include traditional objects, such as kanzashi (ornate hairpins), which enhance the hair style and complement the elegance of any kimono wearer. Some of these beautiful items also incorporate blue lacquered mother of pearl or tonbo dama (colourful glass beads).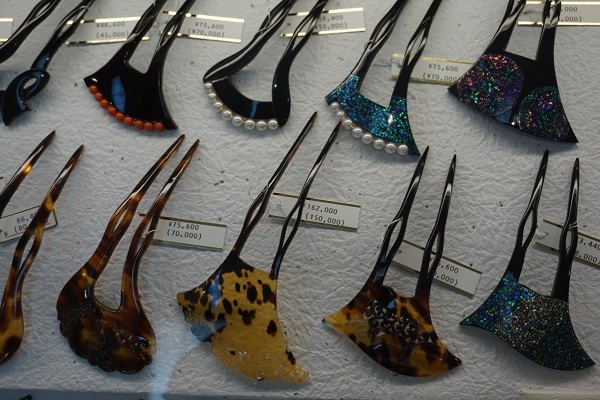 There are also "netsuke" (a miniature carving attached to a cord, used to hang pouches from obi or belts ) and "mimi kaki" (ear picks – the translation does not do justice to the smooth, slim, elongated stylish instrument used for cleaning the inner regions of the ear ).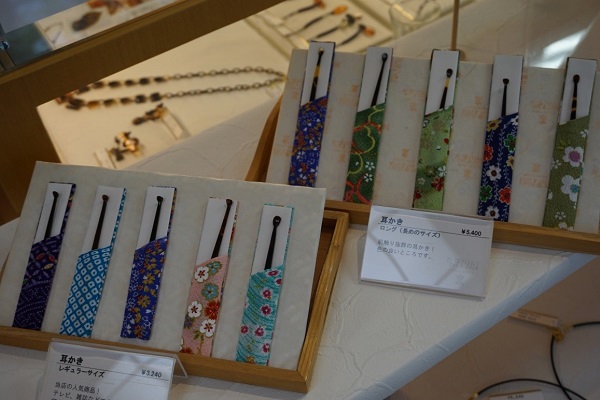 The range of items on offer also includes beautiful "lifestyle accessories", such as pendants, ear rings and brooches, which are designed to cater to  more contemporary tastes.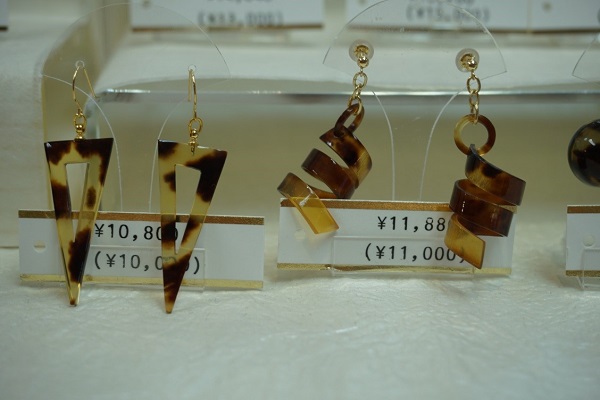 A number of the pieces on sale demonstrate bekko isogai's continuing search for new designs in its line of products, such as combining the traditional tortoise-shell with amber and semi-precious stones like amethyst and turquoise.
Prices range from 3,240 yen for a pair of ear rings or an ear pick to around 150,000 yen for an ornate hairpin or an order-made piece.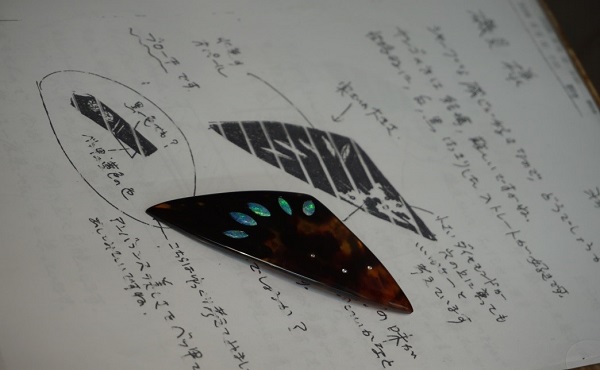 Mr. Isogai likes to experiment, and demonstrated to me the versatility of tortoise-shell  which, when soaked for several days, heated and pressed, can be bent into various shapes. This enables him to fashion items such as lighters and sugar bowls from tortoise-shell.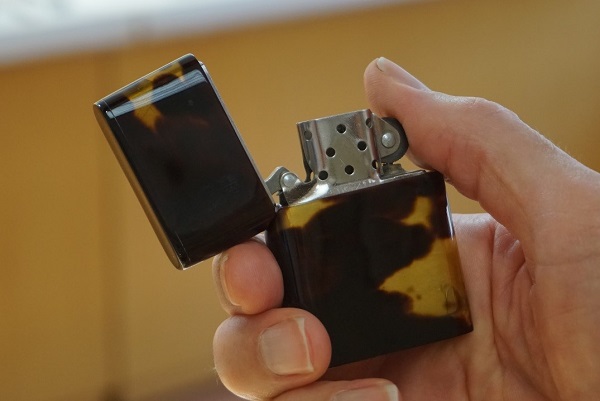 And there was even a pair of round John Lennon-style glasses with tortoise-shell temples and ear pieces which caught my eye, but at 216,000 yen they were a little over my budget.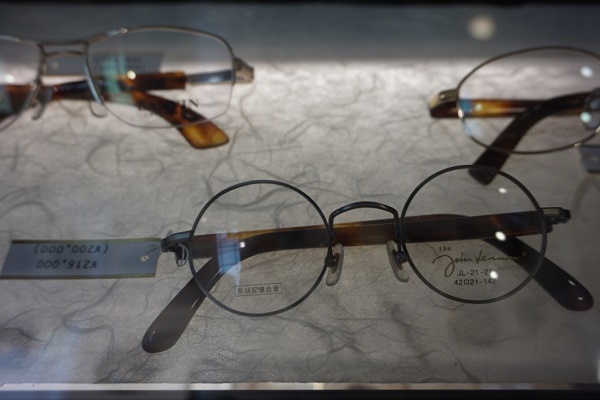 Bekko isogai has also launched "series [b]", which combines an eternal loop of tortoise-shell with a string of cotton pearls to make an attractive and popular necklace.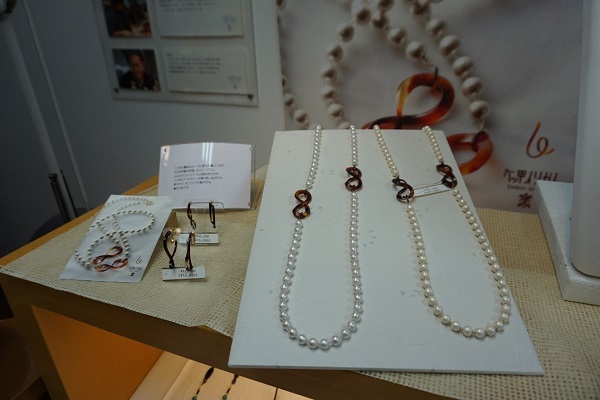 In keeping up the family tradition, bekko isogai has taken a sketch by Mr. Isogai's teenage  daughter and used it as the basis for a series of cute and affordable tortoise-shell brooches called, appropriately, "sketch".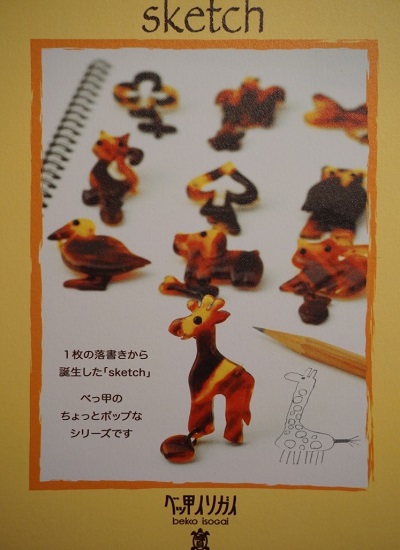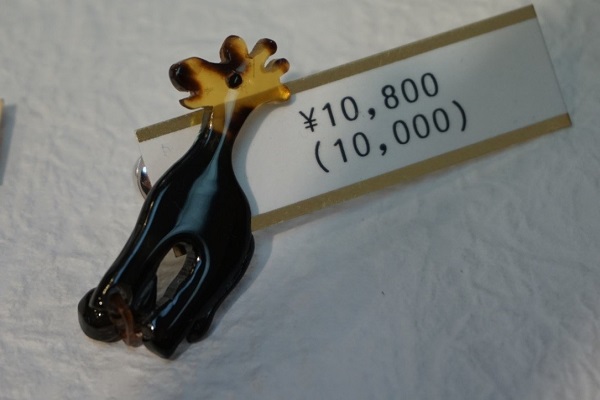 A visit to bekko isogai provides a glimpse at what is becoming a rare craft which, while catering to traditional tastes,  is at the same time adapting to changing times.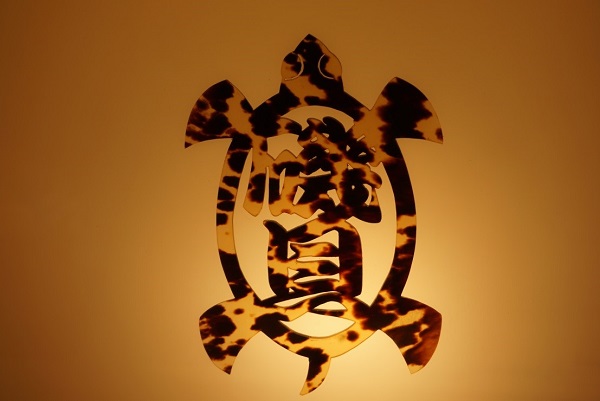 Note: for anyone thinking of sending or taking a piece of tortoise-shell jewellery out of the country, whilst bekko isogai uses material stockpiled over the years, under the current CITES (Washington Convention) agreement the hawksbill sea turtle, from which most tortoise-shell is obtained, is classified as an endangered species and the export of tortoise-shell items is prohibited. Bekko isogai displays a sign advising customers of this.
Story and Photos by Jeremy Hutchinson