Hats off to Mrs. Endo!
Published: January 9, 2018
If you have ever fancied yourself wearing a hat, or are already a hat aficionado but have difficulty finding ones that fit you, then go along to Boshi no Marukei ("Marukei Hats") located on Noraku-Road in Takabashi. (Noraku-Road was named after Norakuro, a black and white cartoon dog who was popular in the 1930s and was in a TV animation series in the 1970s.)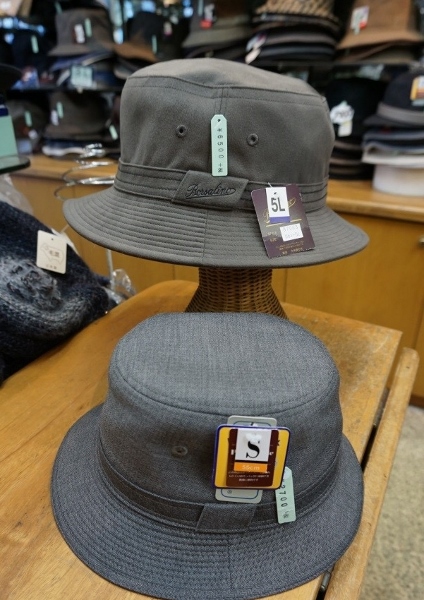 Run by Mrs. Yumiko Endo and her mother, Boshi no Marukei has been in business for 60 years. What makes this shop stand out from other hat shops is the sheer number of hats and designs on display, and the broad range of sizes available. Unlike "boutique" milliners in some of the more fashionable parts of town which sometimes only have a few hats on display and limited sizes to choose from, whether you have a large head or a small head, Boshi no Marukei is the shop for you; ladies' sizes range from "SS" to "LLL"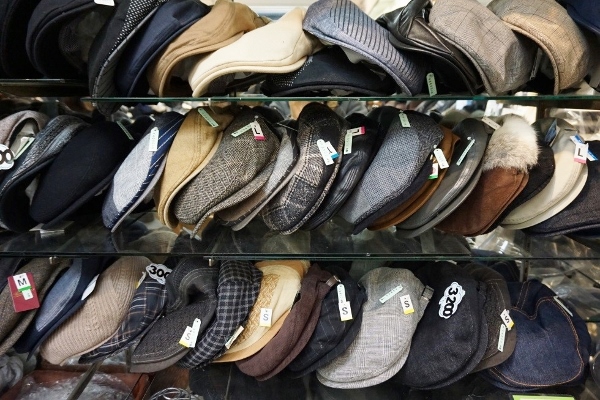 …whilst gentlemen's sizes range from "S" to "5L". And if the nearest standard size is not quite to your liking, Mrs. Endo is always on hand to adjust the fit by the application of special tape to go around the inside of the crown of the hat.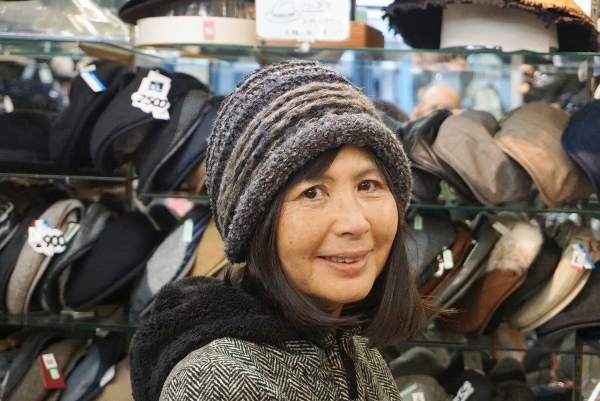 Customers are free to come into the shop and rummage through the hats piled up on the shelves: men's on the left side…..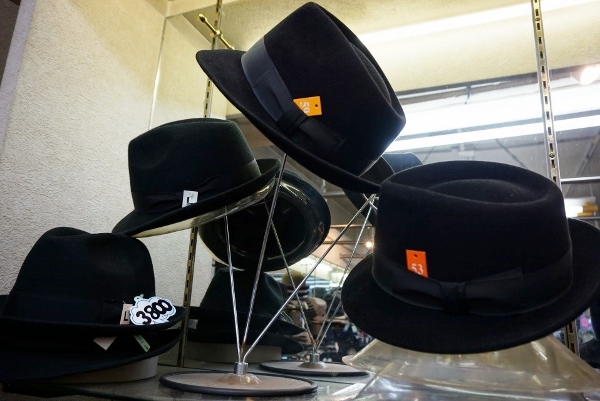 ….and women's on the right.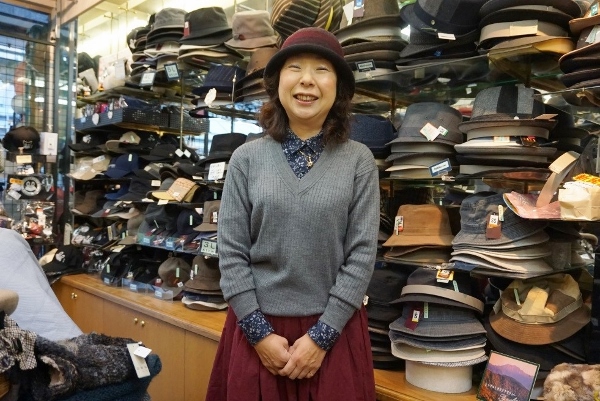 And at the back of the shop are rows of "hanchingu" (hunting) or flat caps.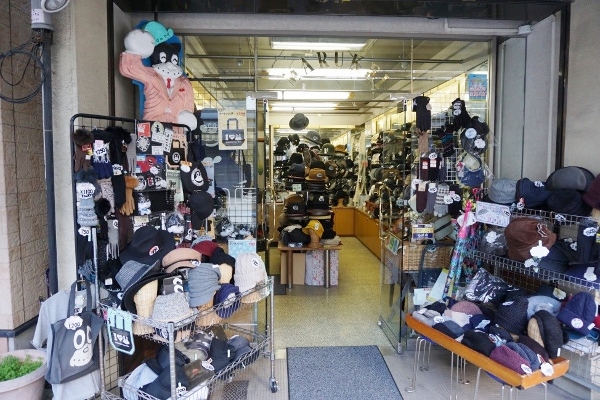 As Mrs. Endo says, "Age doesn't apply with hat lovers; it is the style or the fashion which matters to the person."
There are basically two seasons for hats: spring/summer and autumn/winter. The former sees headgear which is light and designed to shade the wearer from the sun; hats in the latter season are designed to keep the wearer warm. One popular style in winter is the knitted hat which covers the ears…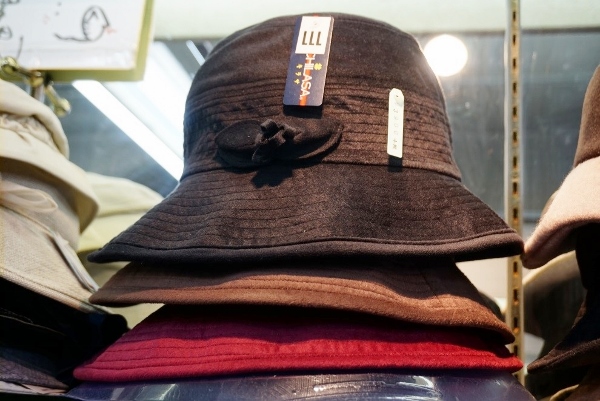 …along with stylish berets and tightly-weaved felt hats for ladies. And for men it is the fedora and the flat cap.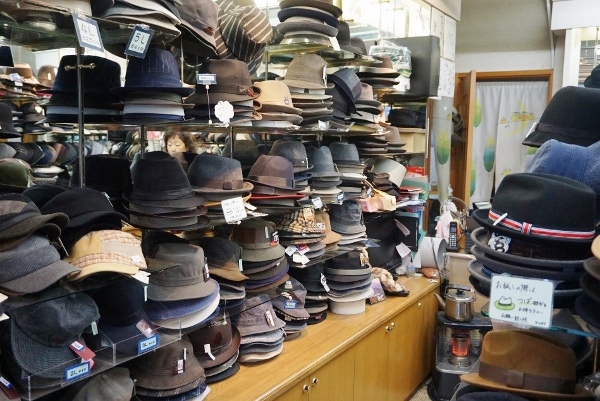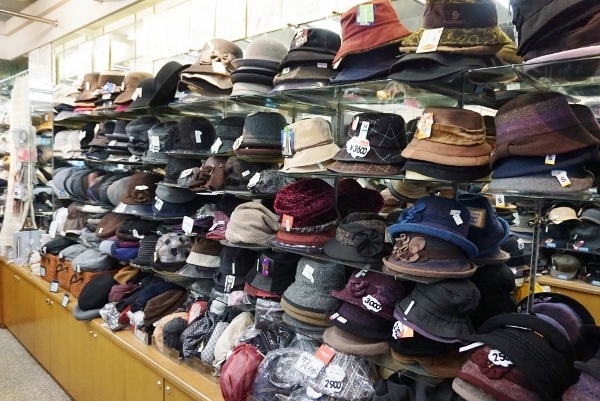 And, of course, there is always the ubiquitous rain hat. Mrs. Endo notes that young men often buy fedoras as a fashion statement, but she hopes that they will stay with wearing hats as they get older.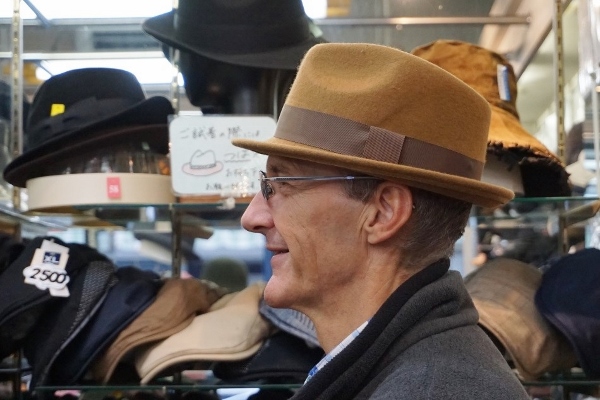 Boshi no Marukei's extensive range of hat sizes, which cannot be found elsewhere, pulls in customers from all across Tokyo and beyond. And with the growth of hotels and hostels in the Morishita area, there has been an increase in foreign customers calling in at the shop.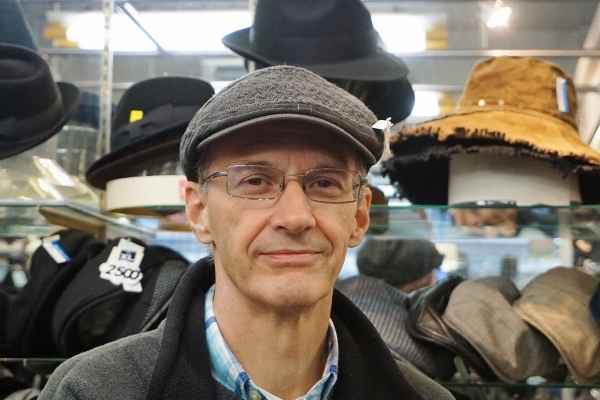 So, don't be shy, come on in and try on a few hats; you may come out wearing one. And if a more traditional type of hat is not for you, as 2018 is the Year of the Dog, why not go for one of the Norakuro items on sale instead?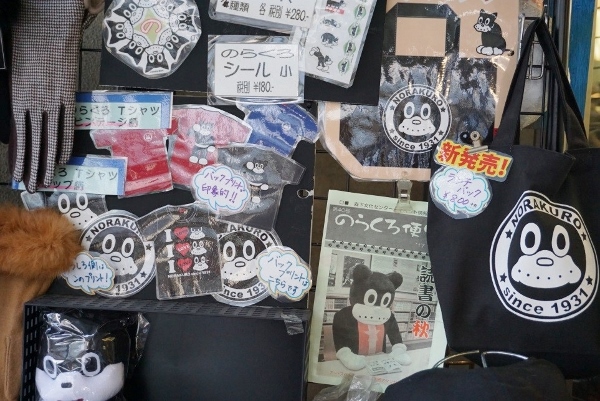 Story and Photos by Jeremy Hutchinson