Brand Goods Reuse Shop Wakaba
Published: April 5, 2022
Decluttering but don't want to just throw things away? Could you use some extra pocket cash? If that sounds like you, then why not continue reading about Kaitori Wakaba, the reuse (kaitori) shop in the Sunamo shopping mall near Minami-sunamachi station. Kaitori shops have enjoyed a boom in recent years; they buy unwanted items at reasonable prices, particularly, but not only, brand goods. On a recent spring afternoon, we dropped by to chat with youthful manager Mr. Shin Takamura.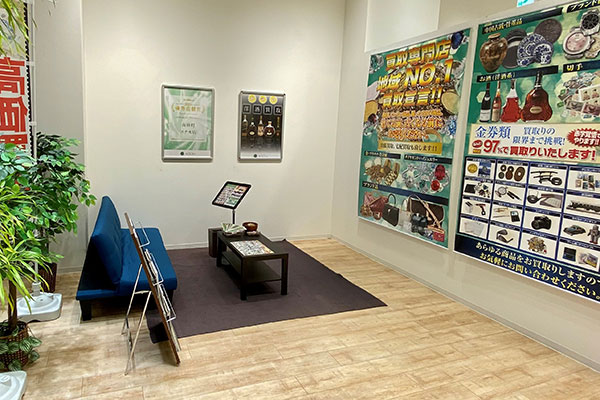 Kaitori Wakaba is located on the third floor of Sunamo shopping centre, which is some five minutes' walk from exit 3 of Minami-sunamachi station. There's a comfortable waiting area that faces away from the mezzanine for customers' use while waiting for an appraisal.
Kaitori Wakaba isn't a shop; they don't keep goods on the premises, as Mr. Takamura explained. "We appraise and buy a very wide variety of items, much wider than most kaitori shops. This is our advantage over other places, I believe." While Wakaba obviously deals in what are seen as the staples of reuse shops, namely jewellery, gold and precious metals, watches, luxury brand goods such as bags, coins and cameras, they will purchase many more things besides.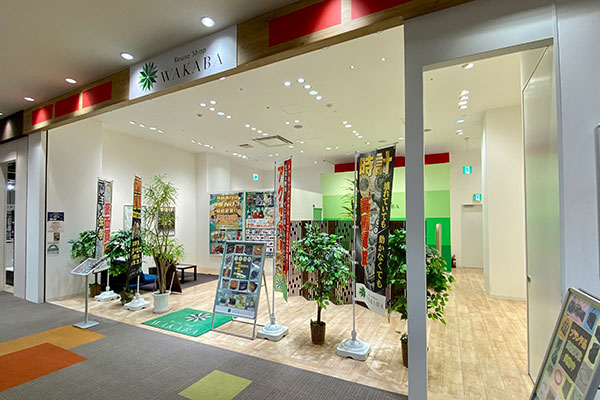 Using the service couldn't be easier. Registering takes just a few minutes and requires proof of identity. Customers who can't make it to Kaitori Wakaba can arrange a home appraisal visit from the Wakaba staff, who will visit anywhere in the Kanto area. "Most people start by calling or dropping in and discussing their items with our expert staff. Then they take photos and send them to us via LINE. We need to know the maker and model number of the item. Depending on the condition, we make the customer an offer which they are free to accept or refuse. Our staff are all experts with at least five years' experience in the reuse business."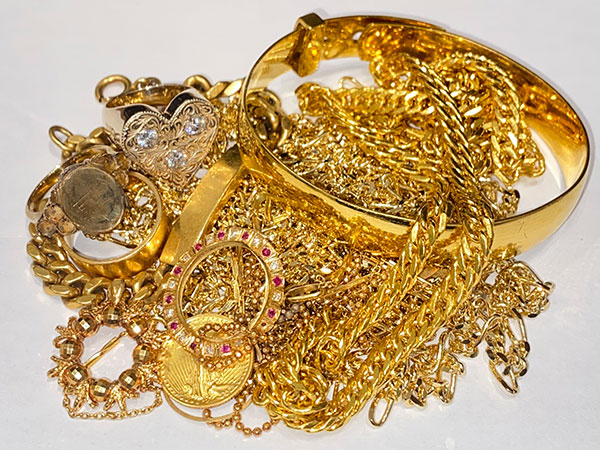 Ms. Takamura had just purchased some beautiful gold items on the day we visited. "Gold is so popular now, the price is going through the roof," he said. We were highly surprised at some of the items Kaitori Wakaba will accept. For example, sporting goods such as skis and weights, electrical appliances in good condition from well-known brands, paintings, unwanted souvenirs and items not in the best condition. "We'll buy stained or cracked tableware if it's from top brands, even if it's not in the original box," he said.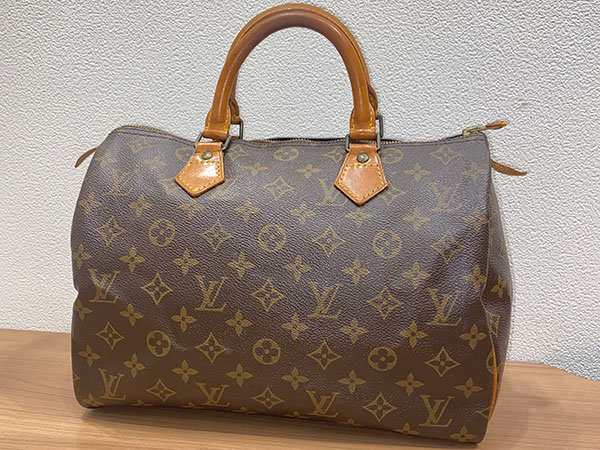 The market for luxury brand bags is seemingly endless. "Rare and limited editions are very popular, such as only-for-Japan items or special editions of bags. Vintage Louis Vuitton bags in particular are in great demand, as are all the famous European luxury brands. We'll buy watches that have stopped working or need major repair work too." he added.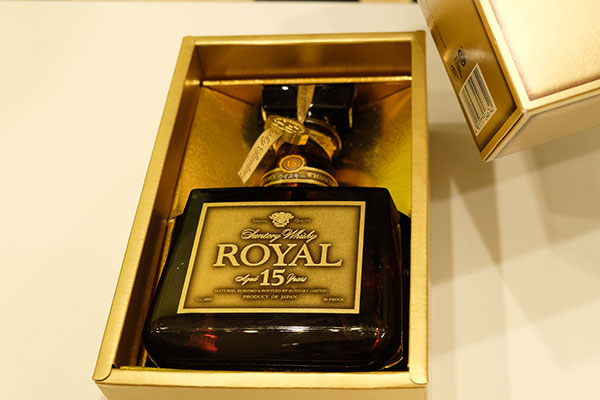 Japanese whiskey has enjoyed a major resurgence in popularity in recent years, partly through its rarity value. Kaitori Wakaba is more than happy to make you an offer for those old bottles of whiskey sleeping in your drinks cabinet. You may be pleasantly surprised by how much they are worth nowadays!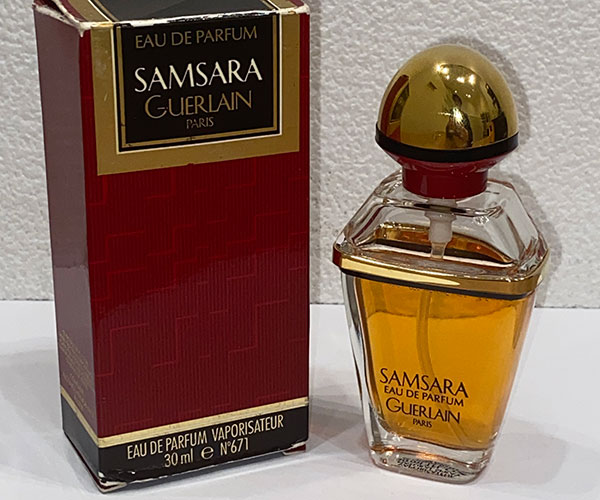 Remarkably, partially-used bottles of perfume are very popular. "Ladies may want to get rid of perfumes or colognes for a variety of reasons: they were gifts or souvenirs that they don't particularly like or don't suit them, the perfumes are associated with former partners, they're moving house or decluttering. We'll gladly take such unwanted fragrances off their hands," he said.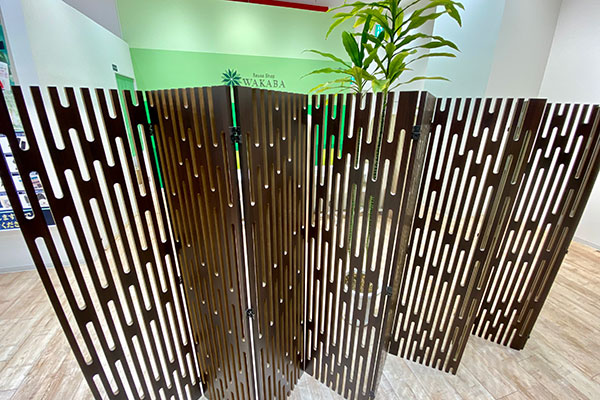 A discreetly placed wooden screen protects customers' privacy during the consultation and appraisal process.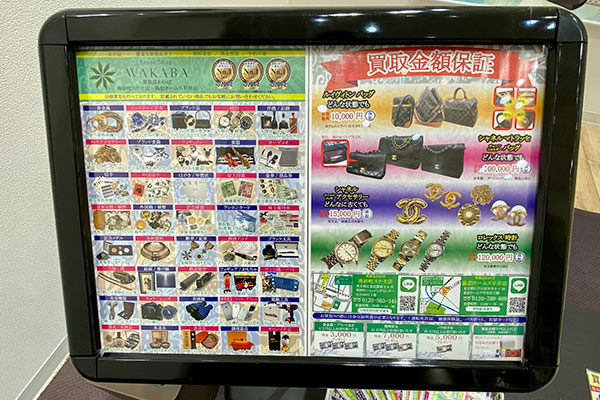 Kaitori Wakaba is a major reuse company, with over 150 shops in Japan, from Hokkaido to Okinawa. Its success is based on "the breadth of articles we offer, the superb knowledge of our staff and our excellent sales routes. We back ourselves against any competitors," said Mr. Takamura. If you have any unwanted items, just take a look through the Kaitori Wakaba Sunamo shop website below, call Mr. Takamura and let him make you an offer!
Story and some photos by Stephen Spencer