Brilliant Burgers and More at Cafe and Bar Field
Published: January 22, 2018
Location, location, location is the mantra of the real-estate agent, and that's what attracted Hiroyasu Iwamoto to the site of cafe and bar Field. "It's such an amazing location," says the Koto-ku born and raised restaurant entrepreneur; "Right across Mitsume Street from the entrance to the Museum of Contemporary Art Tokyo, and Kiba Park."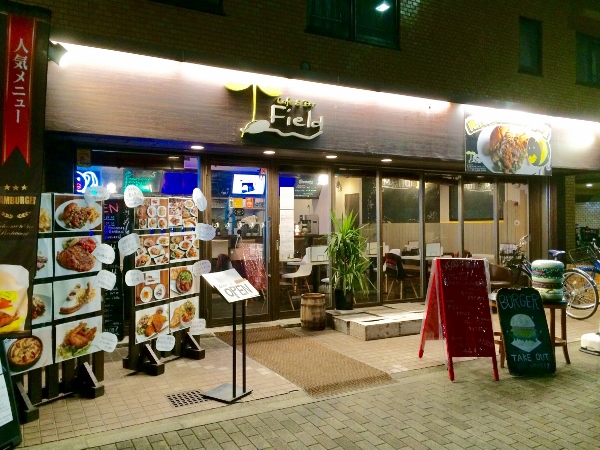 Indeed, the peaceful greenery of the park, bounded on two sides by some of the many canals that crisscross Koto-ku, and the stunning museum (currently closed for renovations) attract great crowds all year round. "I grew up in the area," says Mr. Iwamoto, "And jumped at the chance to open a store here eight years ago when the opportunity arose. Before that, I'd spent about three years backpacking around the world and had decided that the restaurant business was for me."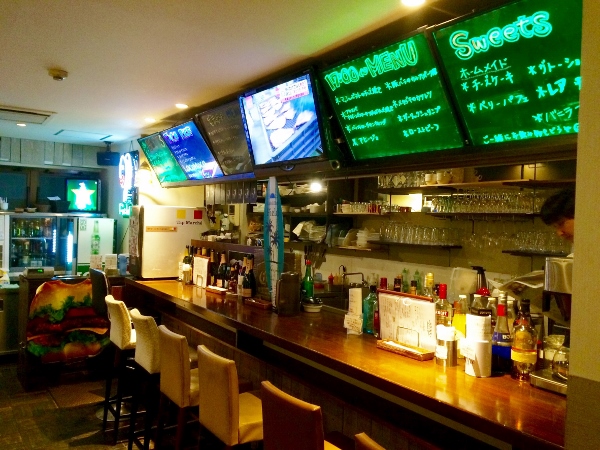 His travels took him across the United States, Canada, Australia and all the places in between with top-quality beef and a hamburger culture. "On my travels I got a pretty good idea of what kind of food I wanted to serve in my own place. I wanted a coarsely ground, juicy burger made from top-quality meat. The best I ate was in New York, although I can't remember the name of the restaurant now."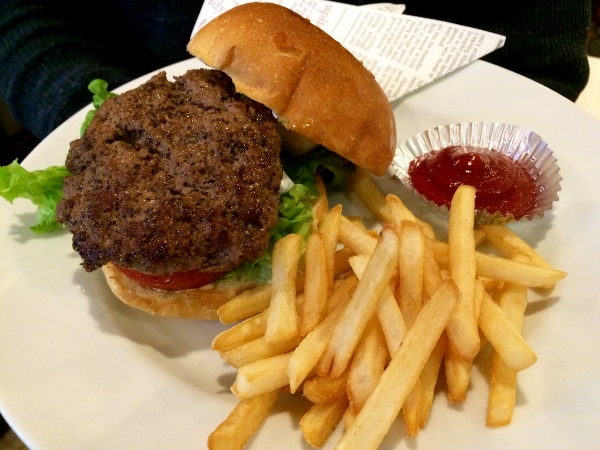 The burger is indeed coarsely ground and it looks delicious. "It's 100% Australian beef and nothing else," says Mr. Iwamoto. "The buns we use are made to our original recipe and contain sakadane liquid yeast which is derived from the sake making process. It gives the buns a softer texture and a slightly sweeter flavour."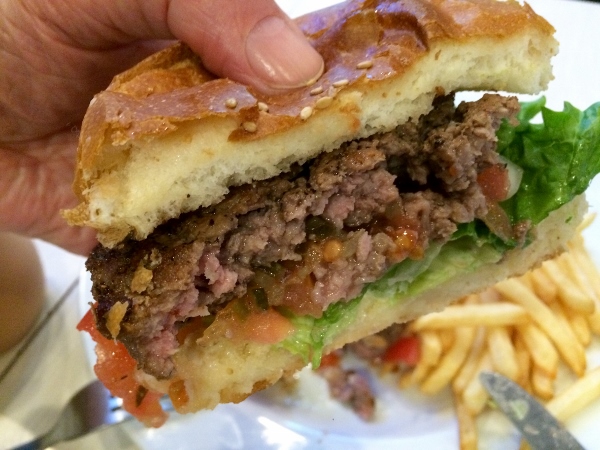 Doesn't that look great? It tastes even better than it looks: a juicy, rich, meaty burger that takes two hands to eat. The buns are lightly toasted yet soft on the inside and have a unique flavour of their own that adds to the succulent beefiness of the burger. Wonderful.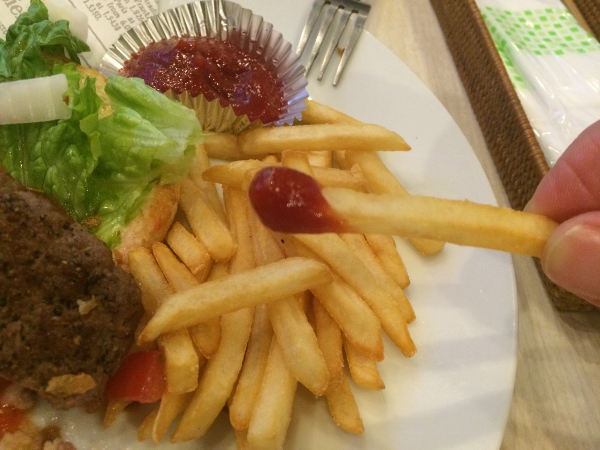 In keeping with the restaurant's scrupulous attention to detail, the fried potatoes served at Field are imported from Belgium. They are thicker than the usual French fries, thinner than British-style chips, and compulsively good to eat. There's also a special sauce to add even more zip to your burger and fries.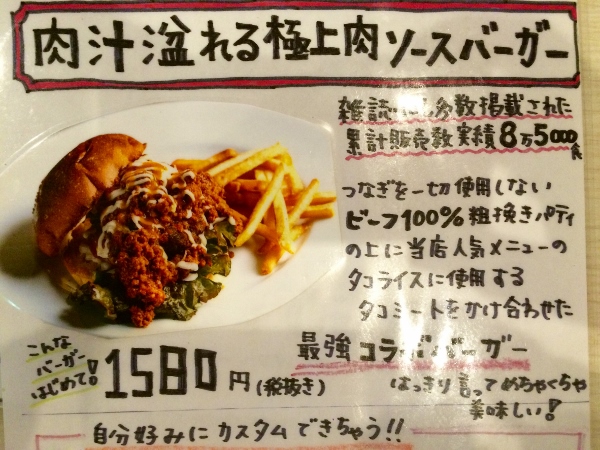 The burgers come with a variety of toppings including avocado, cheese, pineapple, pakuchi (coriander) and so on. This is a collaboration burger, topped with incredibly juicy taco rice meat.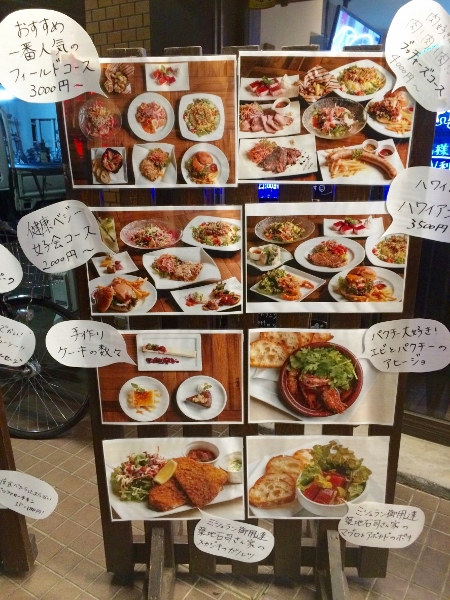 The menu is broad, encompassing a variety of foods from around the world. The likes of Hawaiian loco moco, Okinawan taco rice, shrimp ajillo and Milan-style swordfish cutlets, together with panoply of appetisers and salads mean there is something for everyone at Field.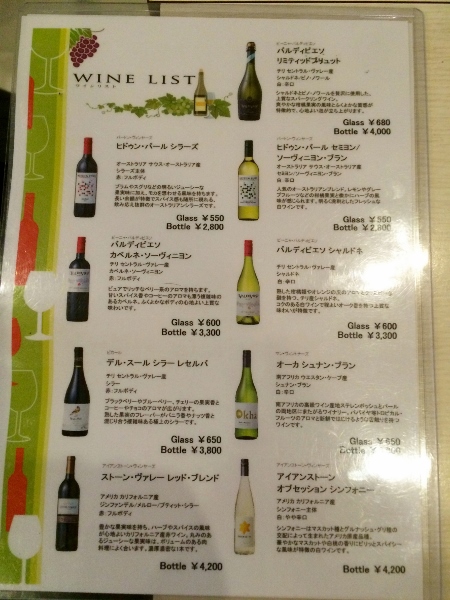 The drinks menu is as extensive as the food menu. Field has four kinds of Hawaiian wine on the menu: two white, one red and a sparkling pineapple wine for those with a taste for something different. California, Australia, Chile and South Africa are also represented on the wine list.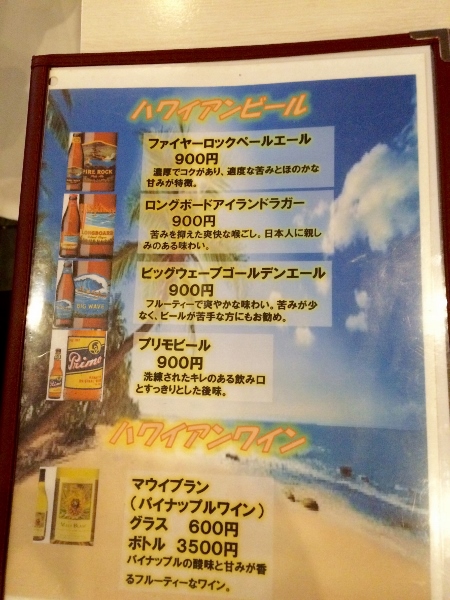 There are also several varieties of Hawaiian beer and half a dozen Japanese craft beers. There is an extensive cocktail menu of both standard and tropical mixed drinks. For those eschewing alcoholic beverages, there is a comprehensive selection of tropical juices, fruit teas and caffeine-free drinks.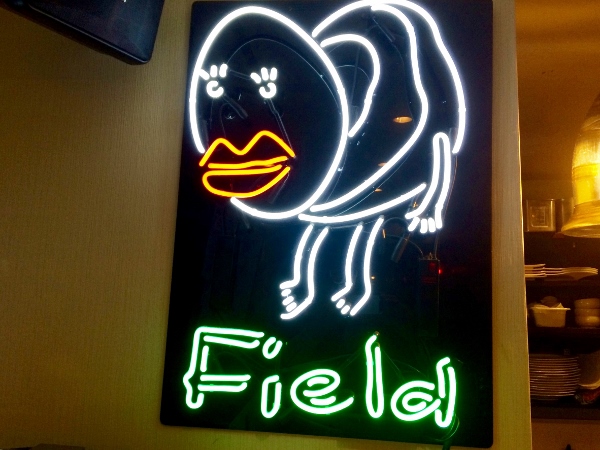 After enjoying a relaxing afternoon in Kiba Park, why not stroll across the road to Field and let Mr. Iwamoto and his hard-working staff rustle up a meal fit for a king? There's a warm welcome and something to suit everyone's taste here, 100% guaranteed. As Mr. Iwamoto says, "I just want to serve delicious food to our customers."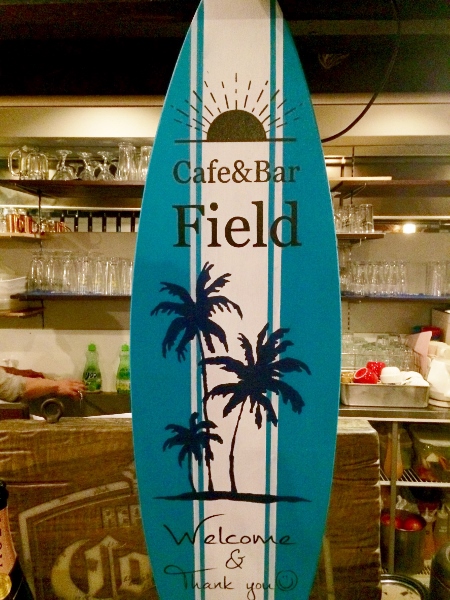 Story and Photos by Stephen Spencer