For those who have a sweet tooth, the confectionery shop "Moka d'Or" will delight you. Located on the animated Sunamachi Ginza Shopping Street in the Kitasuna area, you can't miss this original and authentic shop. The name of the shop and the sign out front announcing French and German pastry are eye-catchers.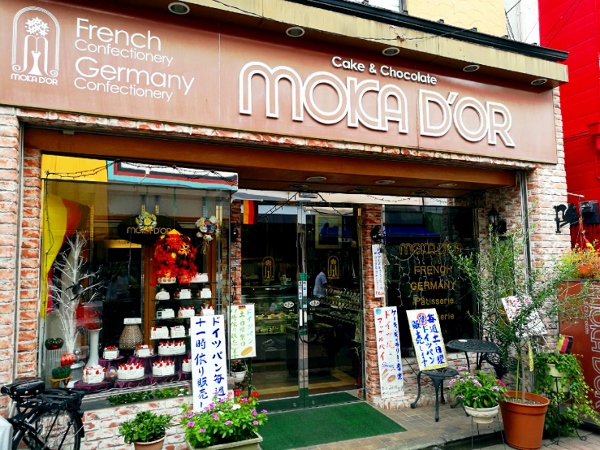 But why is this shop called "Moka d'Or"?
"It's because of a present my father gave me. It was a packet of Belgian coffee called "Moka d'Or". I have an unforgettable memory about this coffee and that's why I decided 45 years ago to call my shop Moka d'Or. My passion for making pastries comes from my parents. My mother and her family used to own a confectionery shop in Tokyo."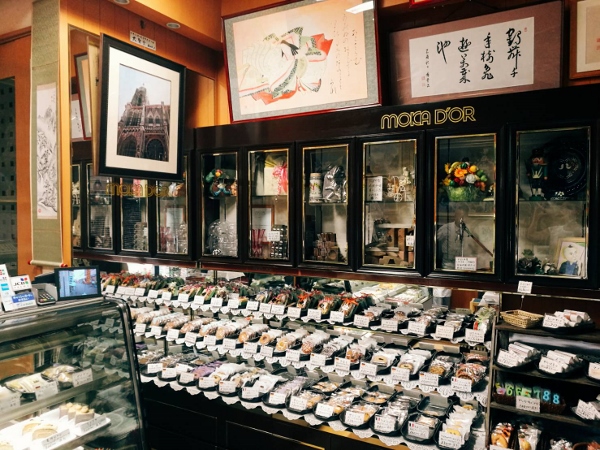 The owner, Mr. Isao Miyoshi, makes all the pastries himself. The other staff members help him with different tasks and most importantly, with continuously cleaning the shop and the laboratory. "All equipment must be clean. That's really important. I really insist on that!" said Mr. Miyoshi.
Mr. Miyoshi learned the art of making German pastries while working in a confectionery shop in Tokyo with a German pastry chef. Since then, Mr. Miyoshi has developed a real passion not only for this kind of pastry but also for Germany itself. He has travelled quite a few times to Germany and to other European countries, and is learning German by listening to a CD while he makes pastry.
And what about French pastry? "I've read a lot of books about it and that's how I learned. It's important to continue learning things."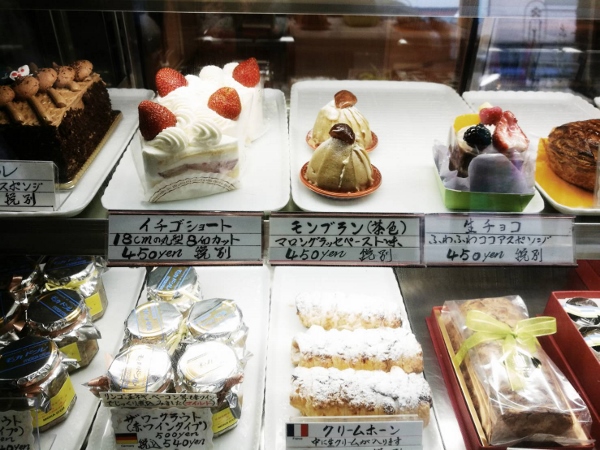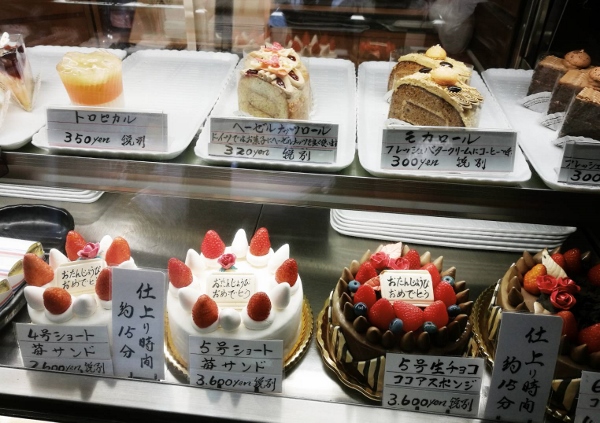 What an eye for details! Amazing!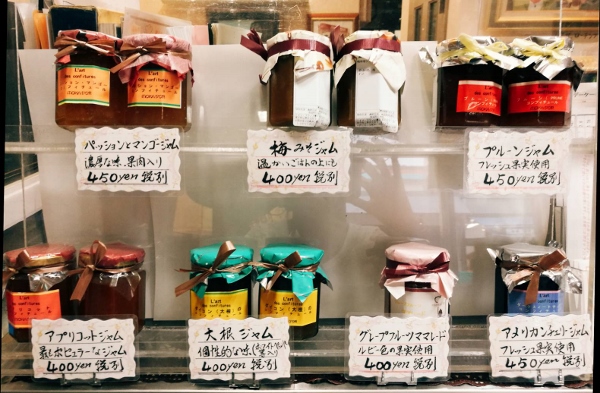 Homemade jam!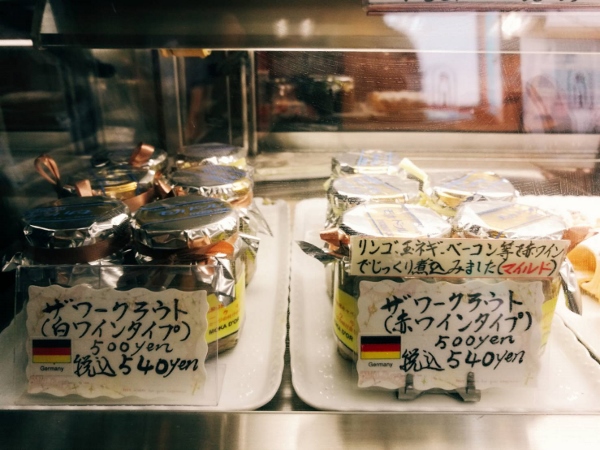 Mr. Miyoshi even makes sauerkraut! He definitely has a great passion for Germany!
Other than pastry, Mr. Miyoshi is also a talented painter. His shop is decorated with many of his works. There are European landscapes like the Swiss Alps, and the streets Berlin and Zurich; there are also some with traditional Japanese themes to help give the shop a warm atmosphere. "I paint after work. It allows me to relax."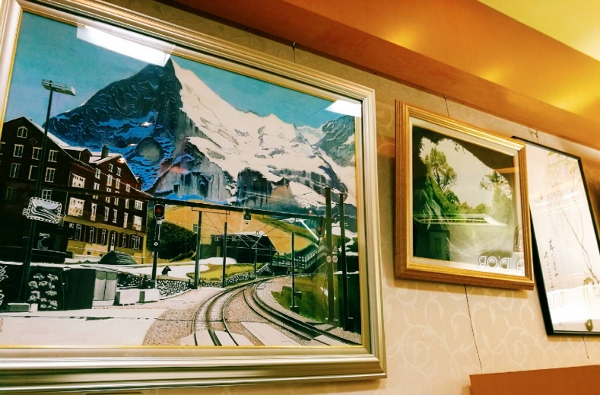 Sitting at a small table, I got the chance to taste a delicious cake made by Mr. Miyoshi. "It's a German pastry," he explained. This cake is composed of four layers: cherry jam, vanilla cream cheese, orange cream cheese, and almond paste. The cherry jam and the orange cream cheese balance out the sweetness of the vanilla cream cheese and the almond paste. It's simply delicious!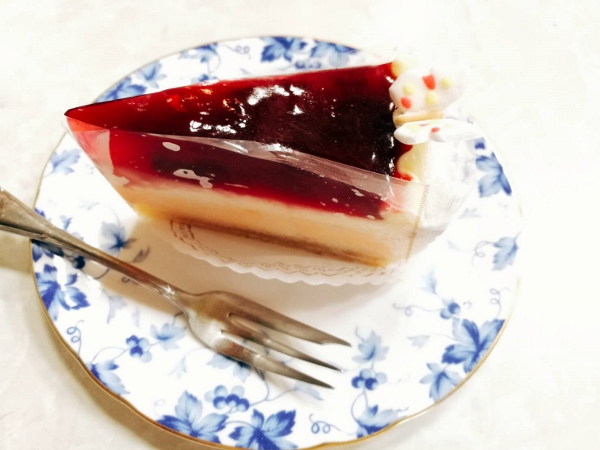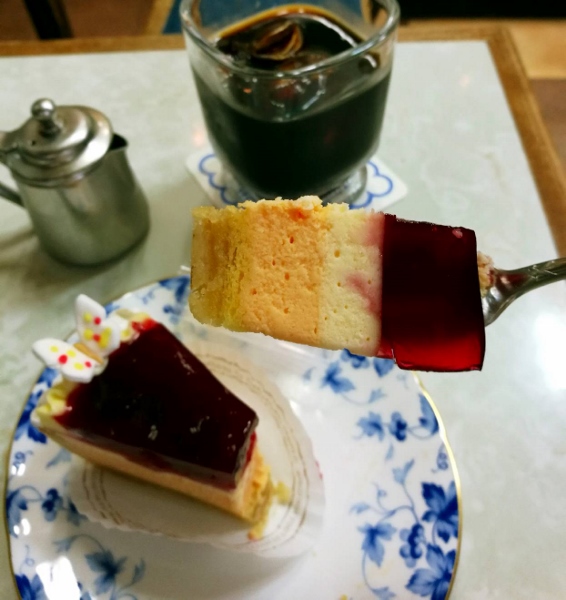 A small handmade butterfly decorates the cake. Beautiful!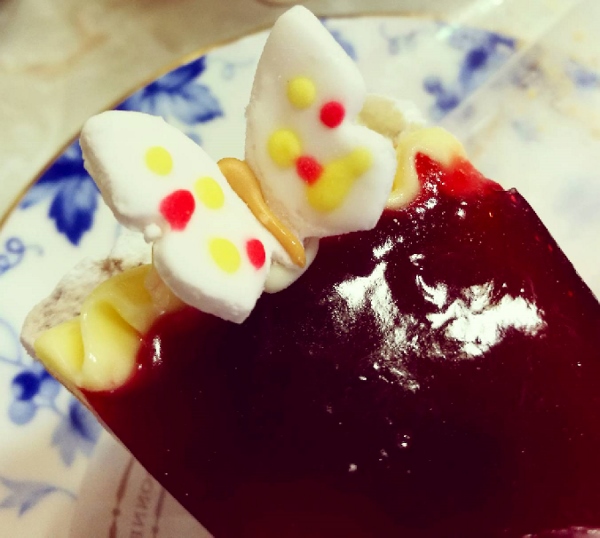 "I make all my pastry with ingredients from Japan, but also from Germany and France." This gives his products an authentic taste and guarantees high quality. "The most difficult thing in this profession is to maintain the quality of the products day after day. But this is definitely a fun profession. I appreciate listening to music while I'm making pastry."
Every year, from October to December, customers can admire and buy Mr. Miyoshi's fabulous Christmas pastries. The artistic details put into them make for some exceptional pieces of work.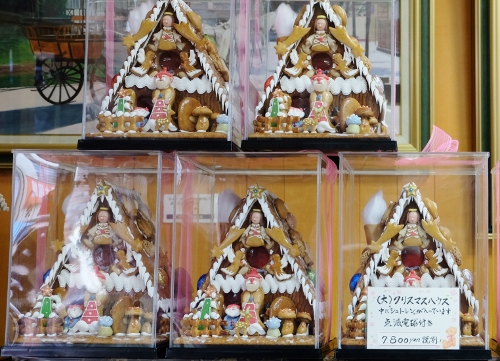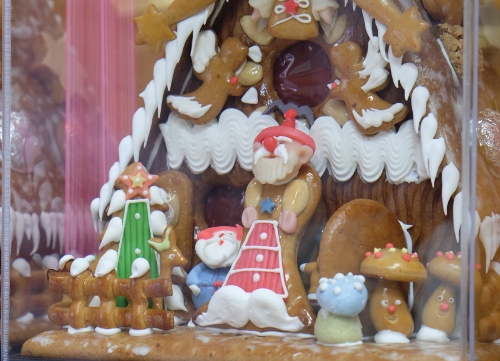 The variety of pastries in Moka d'Or will impress you: Christmas cakes, birthday and wedding cakes, homemade jam, and amazing French and German pastries will no doubt tickle your taste buds. In addition, the quality and attention to the detail is a trademark of Moka d'Or. So why hesitate? Enjoy yourself with a delicious piece of cake!
Story and Photos by Aline Lambelet