Casual Dining and Drinking "Furatto"
Published: August 23, 2023
※Prices are subject to change from those in effect at the time of the interview. Please contact the store directly for the latest information.
A casual dining and drinking establishment located just a minute walk from Ojima station.
True to its name, "Furatto," this izakaya is a place where you can easily enjoy meals and drinks. The appealing personality of the owner, Ms. storekeeper, makes it even more enticing, leaving you with the urge to drop in spontaneously.
From the moment I stepped in the door, I could feel that the welcome would be warm!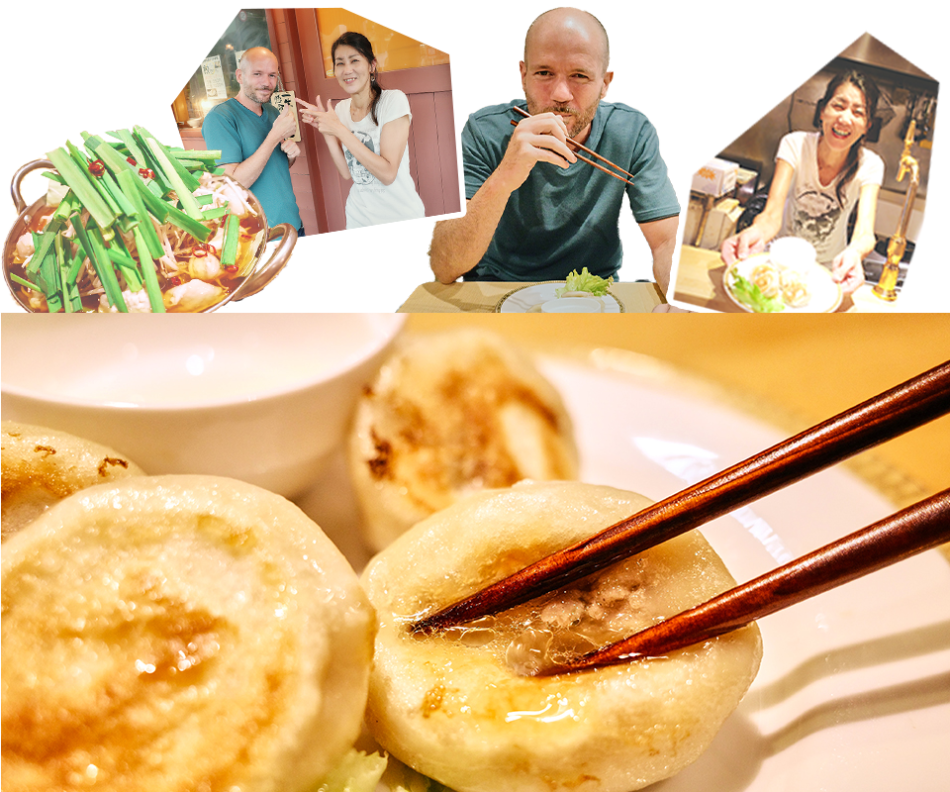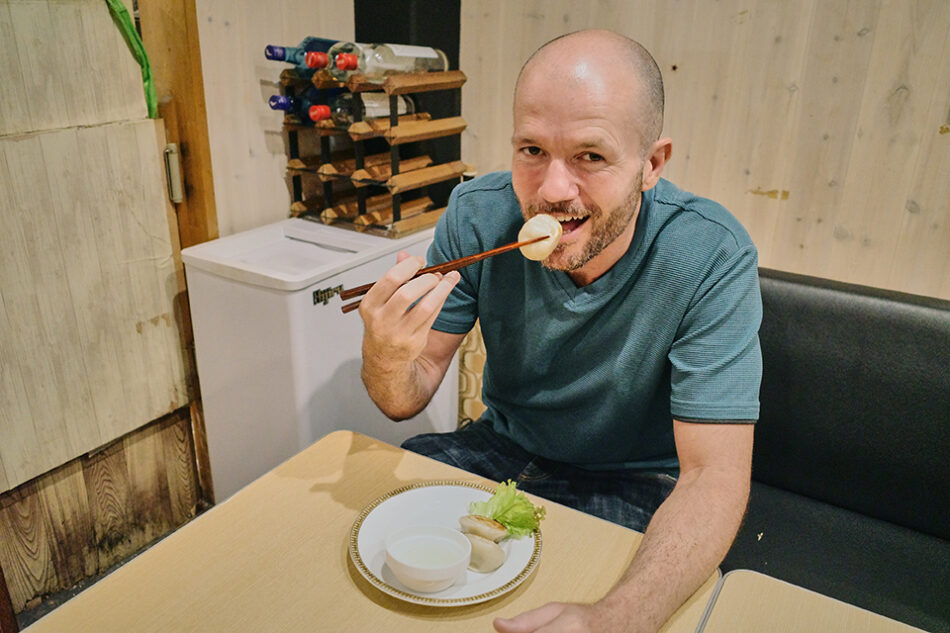 Signature menu item: Gyoza dumplings! They are known for their overflowing meat juices and chewy, soft skin.
It was the first time I had eaten this kind of gyoza, and it was a very pleasant surprise.
When opening the red wooden door, a long counter seat comes into view.
The counter seats, where you can leisurely enjoy a drink on your own, are welcoming and convenient for dropping by.
Normally, I don't like sitting at the counter, but it was different here. It felt really comfortable and I was able to blend in naturally!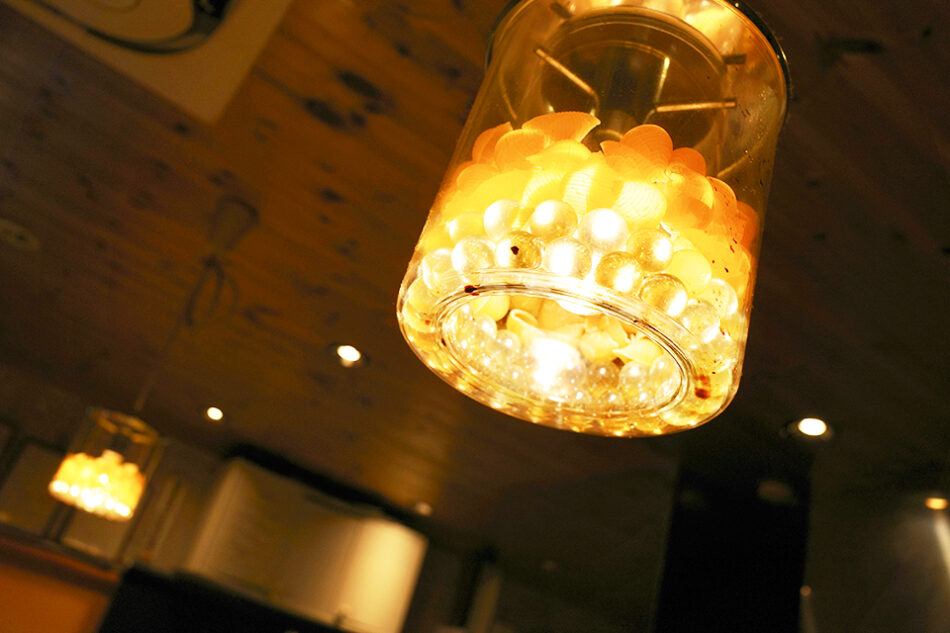 The interior gives you a nostalgic feeling, creating a cozy atmosphere where you can savor delicious food and drinks.
I immediately felt comfortable with its orange lighting and warm environment.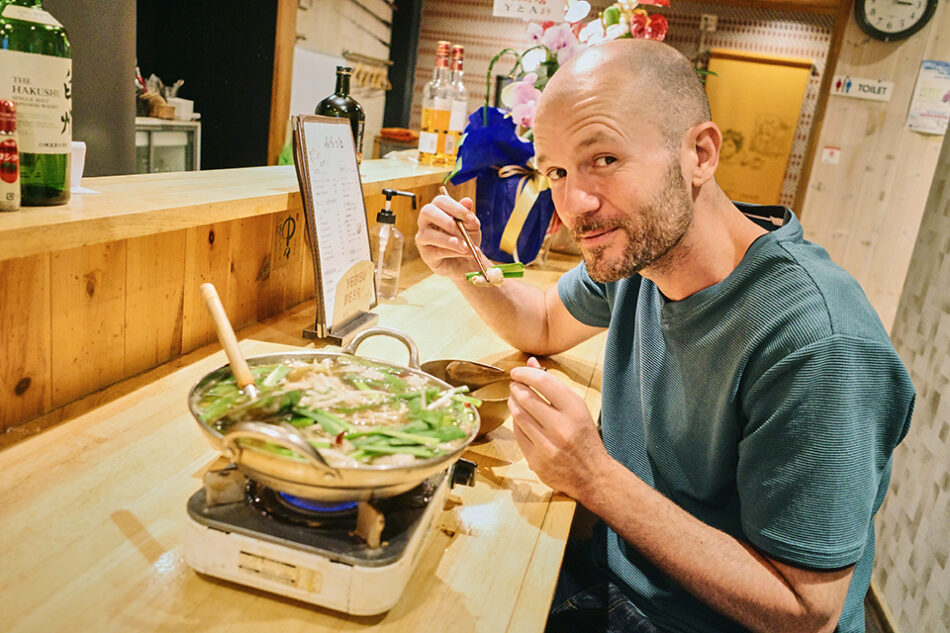 It's not just the gyoza dumplings that deserve attention! They also offer stamina-boosting Motsu hot pot (Beef intestine hot pot) and a finishing touch of sea bream broth ramen!
If, like me, you're a fan of nabe, this is the place to come.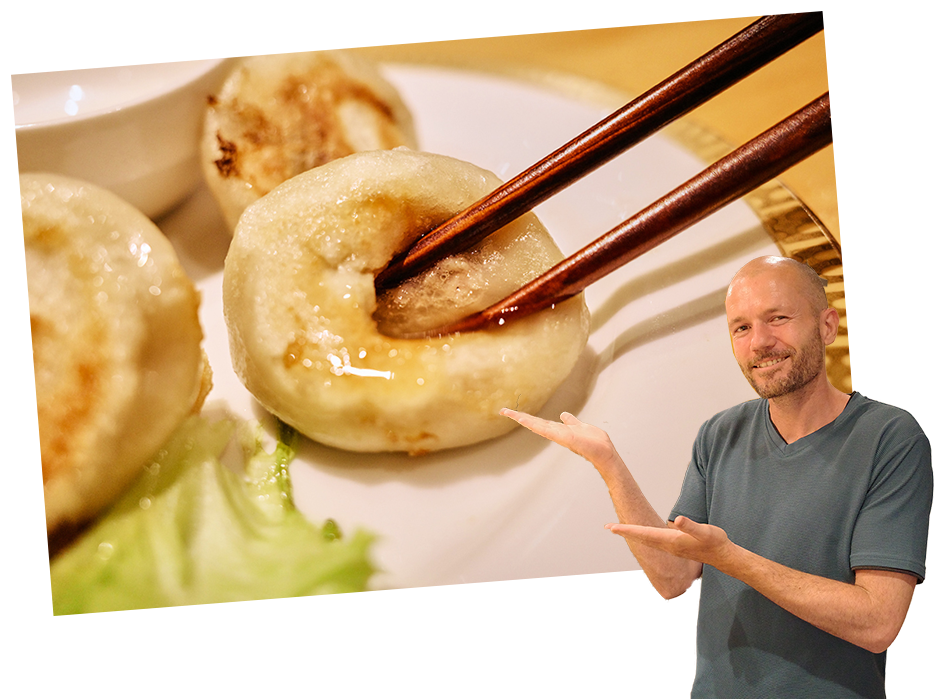 △Gyoza Dumplings (4 pieces, pan-fried or steamed) – 540 yen
The most popular menu item is the gyoza dumplings with its juicy filling that's reminiscent of xiaolongbao, along with their chewy skin. Dipping them in vinegar allows the meat juices to mingle in your mouth, making them perfect with a beer!
I am convinced that people who are looking at this will also enjoy it!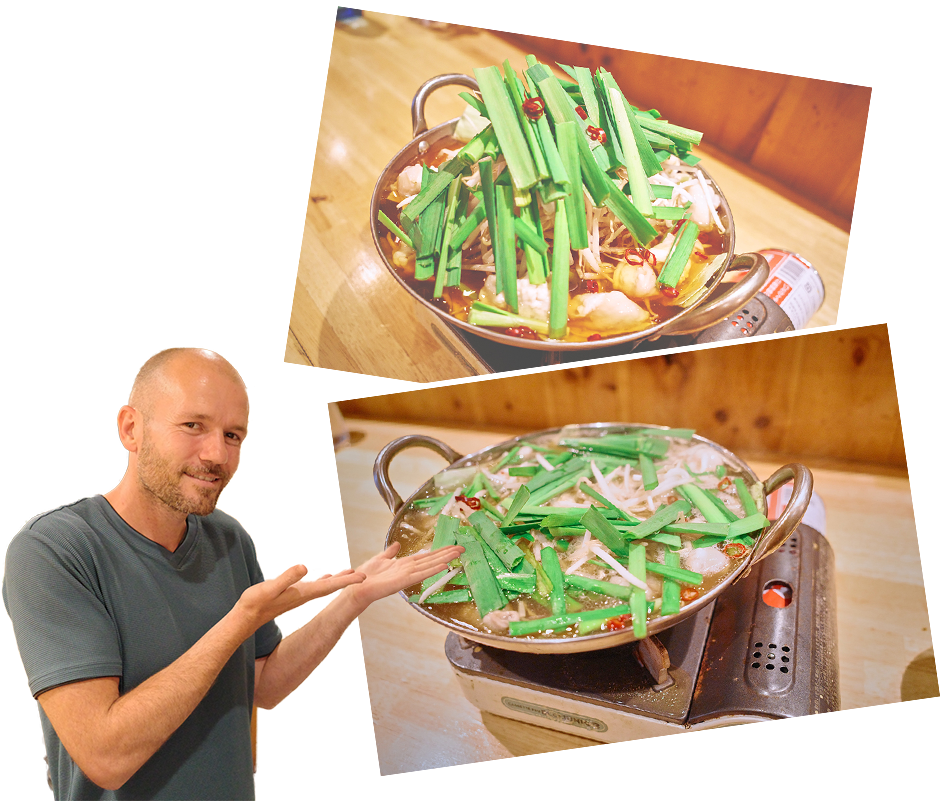 △Motsu Nabe (For 2 people) – 1,560 yen
Another popular menu item is the "Motsu hot pot," which has a plump and chewy intestine in a slightly spicy broth that is appetizing. In the end, you can add zosui (rice soup), ramen, or udon (each 500 yen), allowing you to fully enjoy every last bit of the broth.
I think it's really inexpensive considering the quality and quantity!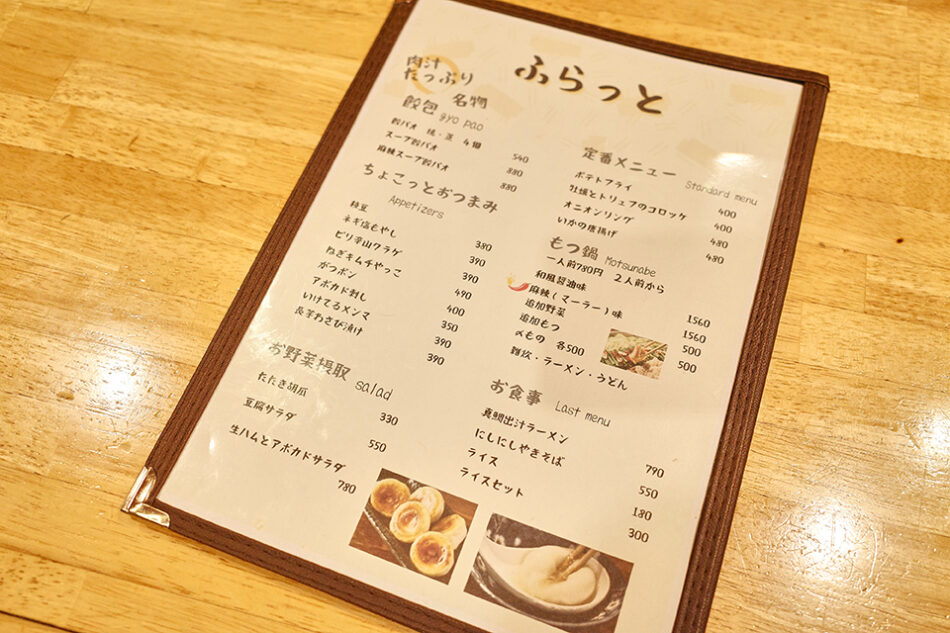 For a perfect ending after your meal, you should definitely try the "Sea Bream Broth Ramen."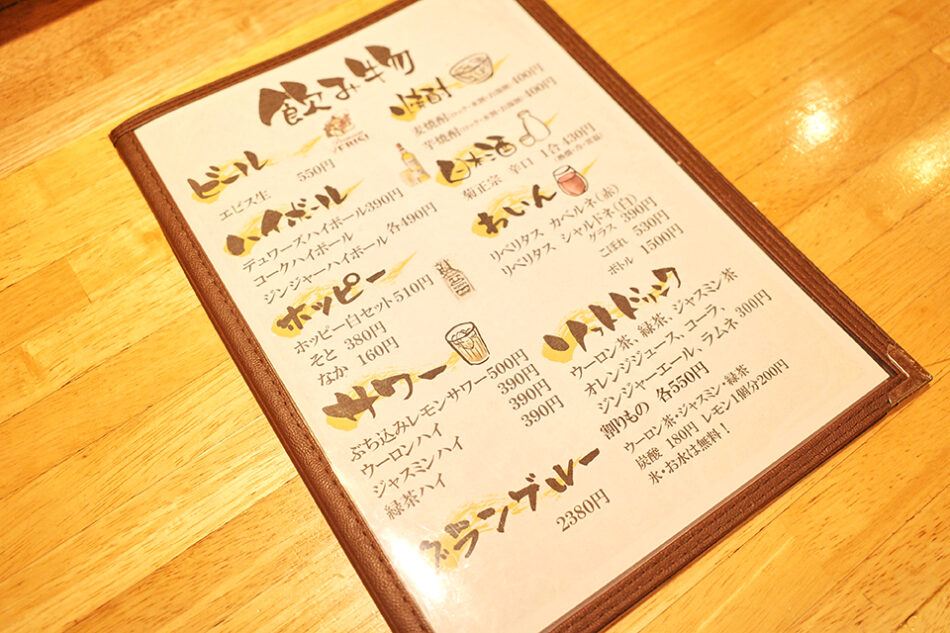 The drink menu has many to offer, such as beer, highball, wine, sake, shochu, and soft drinks. This variety ensures that it's easy to drop by no matter what mood you're in.
The next time I go, I really want to try their "Grand Bleu" shochu. Just the bottle itself is tempting.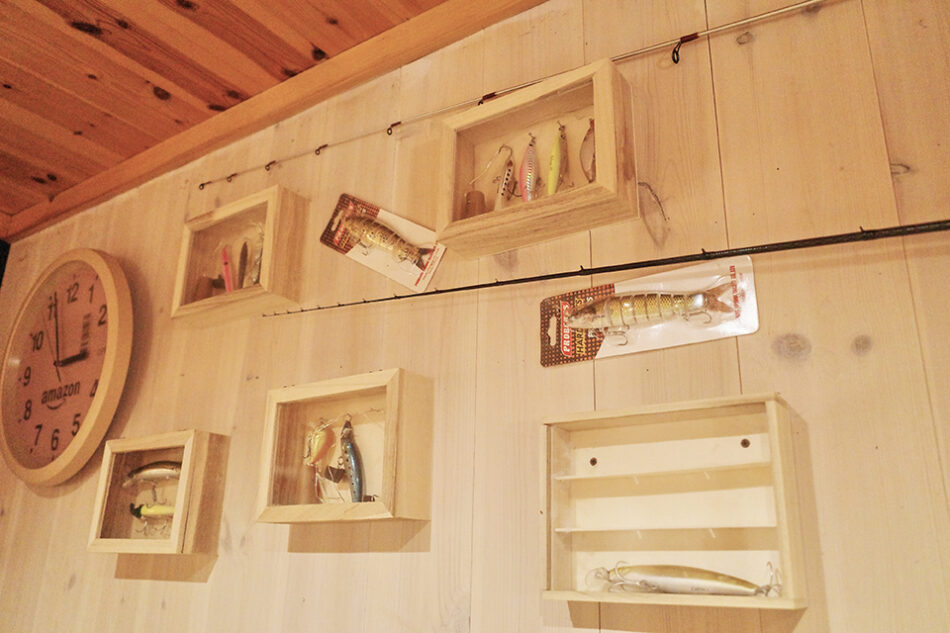 It's an izakaya where you can also enjoy conversations with the owner, who is fond of fishing. As you move deeper into the establishment there is an entire wall lined with fishing gear.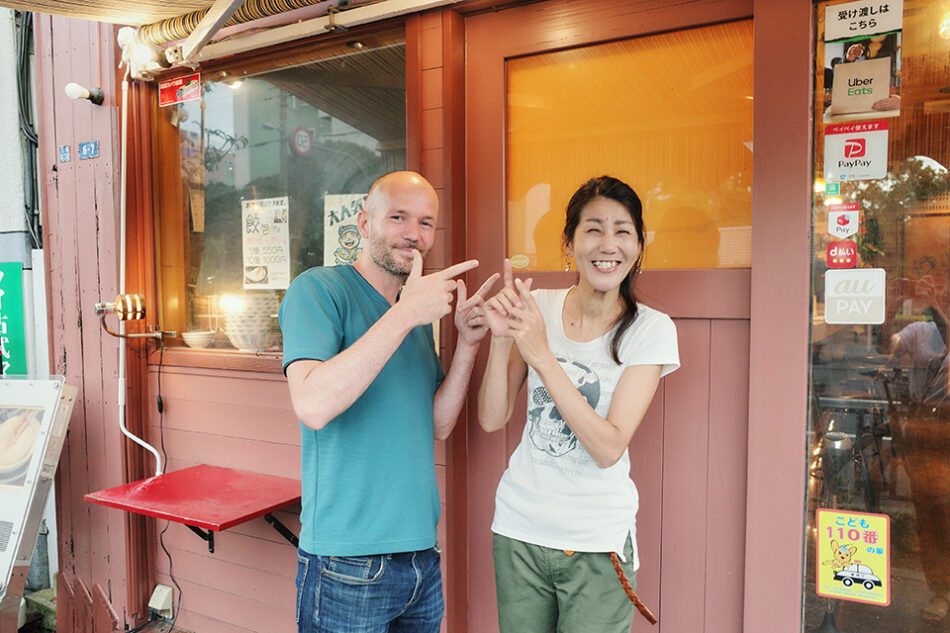 Whether you're savoring gyoza and beer alone at the counter, or enjoying motsu hot pot and the finishing dishes with friends, they're all going to be a good time. Ms. Sumida's amiable personality and the diverse menu is the charm. Feel free to drop by for a meal even if it's just for dining purposes!
Without a doubt, it's one of the coziest izakayas I've had the chance to visit! The staff makes you feel at ease right away; I felt right at home. It was a very unique experience for me and I would defenitely visit this place again!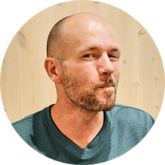 ≪English Article Journalist Profile≫
・Name: Renaud Kittler
・Age: 36 years old
・Nationality: France
・Hobby: Boxing, Hiking
---
※Information is based on interviews conducted in August 2023.  Prices, operating hours, etc, might be subject to change. Please be sure to confirm the details at the establishment.
※All prices mentioned in the article are inclusive of tax.