Casual French with Style in Morishita
Published: May 31, 2022
While French cuisine may have lost some of its lustre in Tokyo in recent years, Bistro Chipie in Morishita is going from strength to strength, as popular as ever. On a recent sunny afternoon we dropped in to hear exactly why from the owner-chef Mr. Ogihara and his partner Ms. Miki.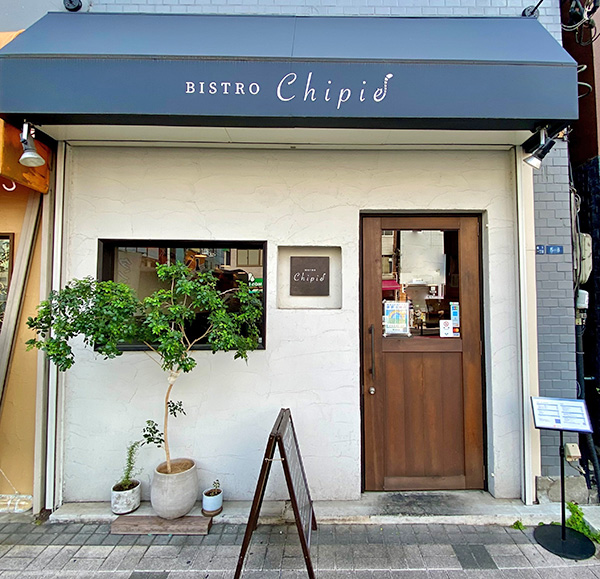 Bistro Chipie is located on Kiyosumi Street, just one minute's walk from Morishita station, but is also very convenient for the Kiyosumi-shirakawa area, a few minutes' walk further south over the Onagi river. It's a pleasant neighbourhood with many independently-owned stores and a comfortable, laid back atmosphere.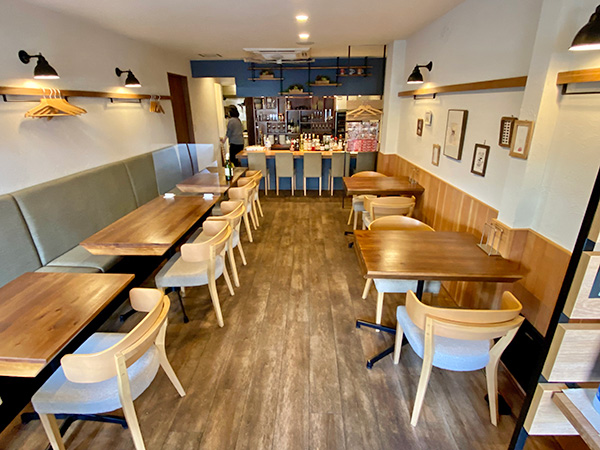 The ivory-walled interior interior is cool and woody, with a banquette seat along one side, a counter with seats to the rear and a relaxed ambience. "We have many customers with younger children so the sofa style seat is more comfortable for them," explained the friendly and charming Ms. Miki, who manages the hall while 27-year veteran chef Mr. Ogihara beavers away in the kitchen.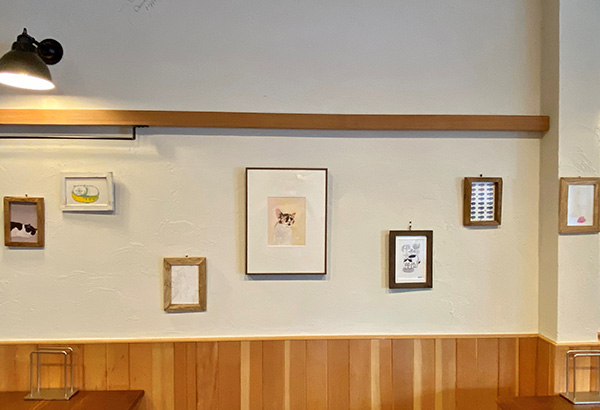 Chipie, pronounced shipi, is a popular name for cats in France. Both Ms. Miki and Mr. Ogihara are great cat lovers, as the artworks that decorate the walls and the restaurant's logo reveal.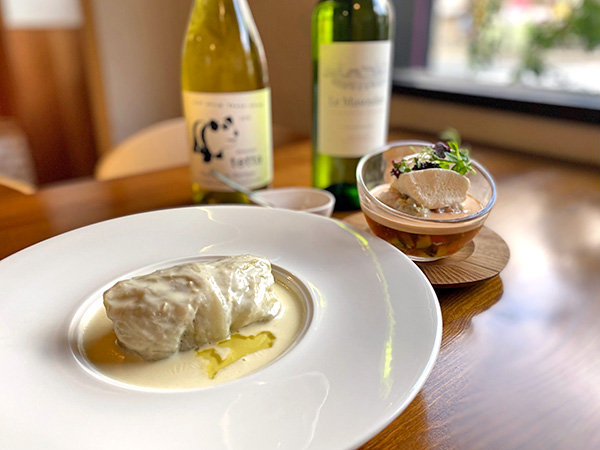 The signature dish at Chipie is this simple yet elegant stuffed cabbage roll. The white sauce is a vegetable puree and cream mix that is simultaneously rich and light, a slightly sweet accompaniment to the soft spring cabbage and meaty stuffing.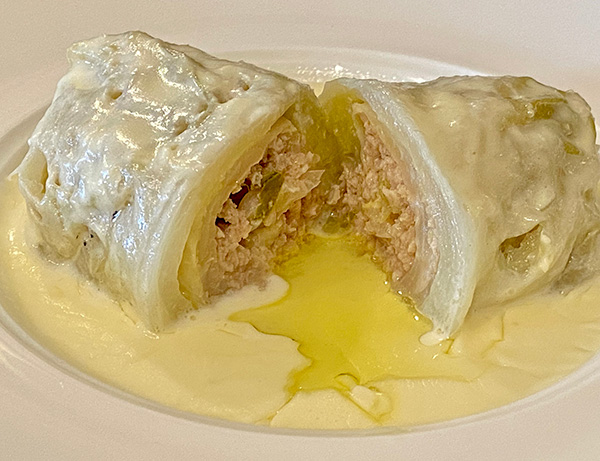 The cabbage roll is available as an individual order for just 580 yen, or as part of a lunch set that includes salad, vegetable soup and rice or bread for 1,000 yen. It was exceptionally good, a refined combination of the creamy sauce and juicy, savoury filling. Bravo! Having tasted it, one can easily understand why it's so popular.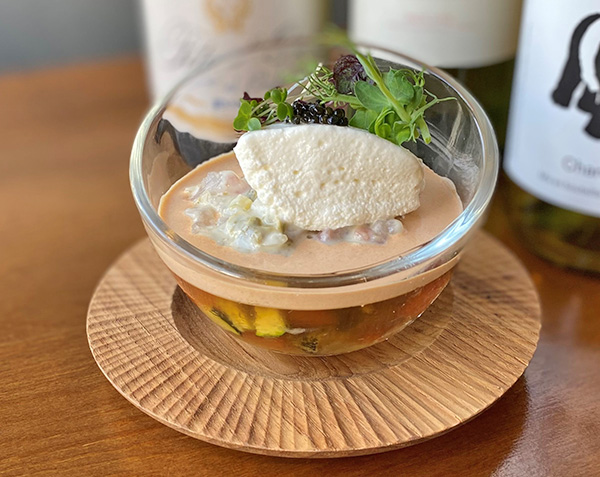 Following closely on the heels of the cabbage roll came this colourful extravaganza. It's a mussel and julienned vegetable jelly, topped with seafood tartar, sauce Americaine, caviar and cauliflower puree. Again it was a fabulous combination of flavours and textures, from the sliced vegetables, beefy consommé jelly, seafood sauce and the creamy pureed topping. We were cooing with pleasure! Exceptionally delicious, and astonishing value at 980 yen!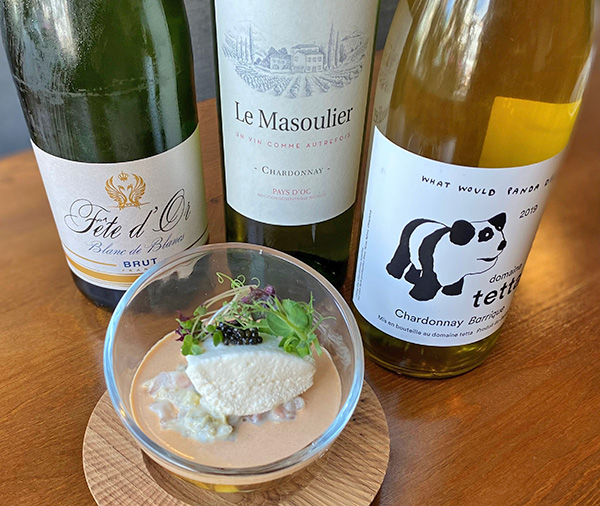 Bistro Chipie is also a haven for oenophiles, with a very interesting wine list selected by qualified wine expert Ms. Miki. There are around 30 varieties, with as many whites as reds, reflecting the customer base which is 70% female. To pair with the cabbage roll and mussel consommé jelly, Ms. Miki chose a sparkling wine, a French chardonnay and a Japanese Barrique chardonnay from Okayama Prefecture, her home area.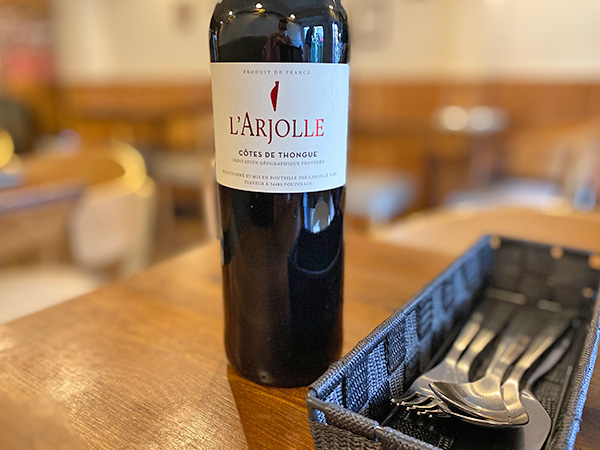 Glasses of house wine start at 580 yen, with bottles at 3,800 yen. Ms. Miki also enjoys a long-standing relationship with the L'Arjolle winery in Languedoc, France.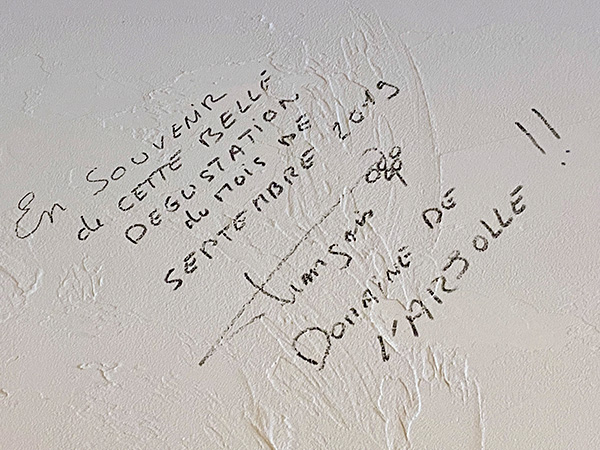 She visited the domain and Francois, one of the owners, dropped in to Bistro Chipie on a visit to Tokyo in 2019, leaving this souvenir. Nice!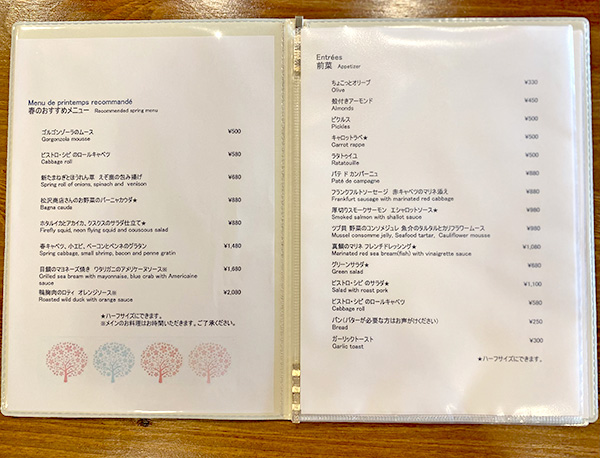 The menu is entirely bilingual in Japanese and English, a great boon for customers.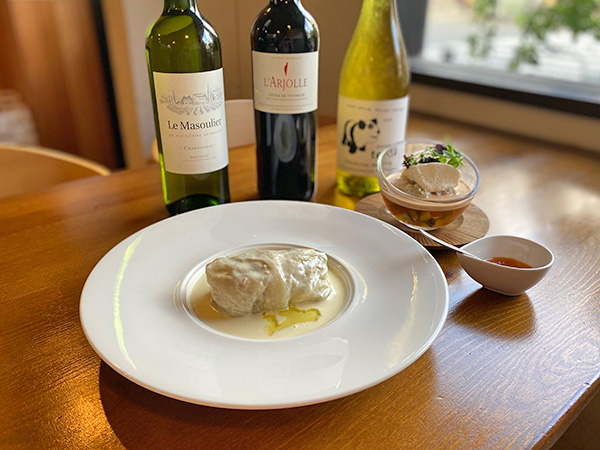 Bistro Chipie is an absolute hidden gem, very popular with lunching ladies, local workers and residents, couples, friends and families with children. Everyone, in fact. The food is exceptional, the atmosphere is very comfortable and the prices are kind to your wallet. If you're in the area (and why wouldn't you be, given its myriad attractions) we'd heartily recommend a visit. Bon appétit!
Story and photos by Stephen Spencer