Casual Italian at Dining Bar Riso
Published: November 4, 2022
Dining Bar Riso is a casual restaurant serving tasty Italian food, drink, and a whole lot more at wallet-friendly prices. On a recent sunny afternoon, we dropped in for a chat with owner chef Mr. Yuji Okayama.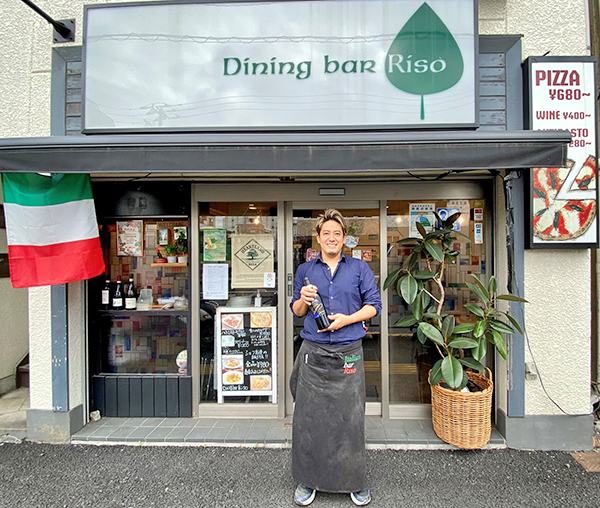 Located on Yotsume Street directly across from Sumiyoshi station, Dining Bar Riso couldn't be easier to find. Keen readers of Kotomise will recognize Mr. Okayama from his other Koto-ku venture Italian Bar Riso, located near Morishita station.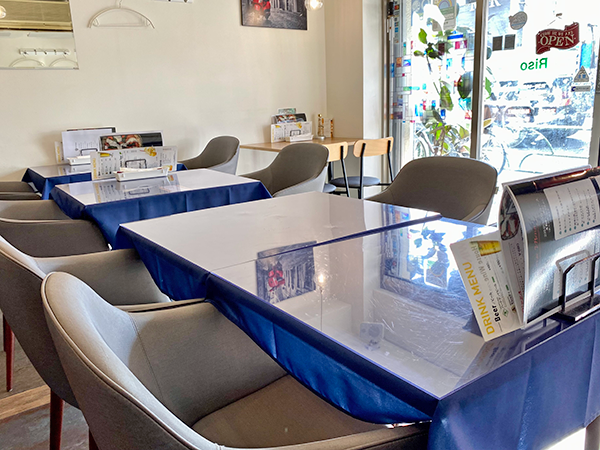 The restaurant interior features comfortable navy blue and grey furniture and plenty of legroom. "Our aim is to develop a place that families and female friends can drop in to and enjoy in a relaxed way," said Mr. Okayama. The original Riso opened in Morishita in 2013 with Dining Bar Riso following in 2021.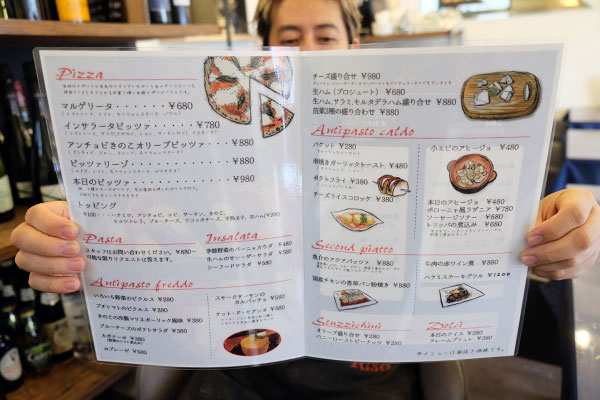 While a large part of the menu is the same, some items are available only at Dining Bar Riso.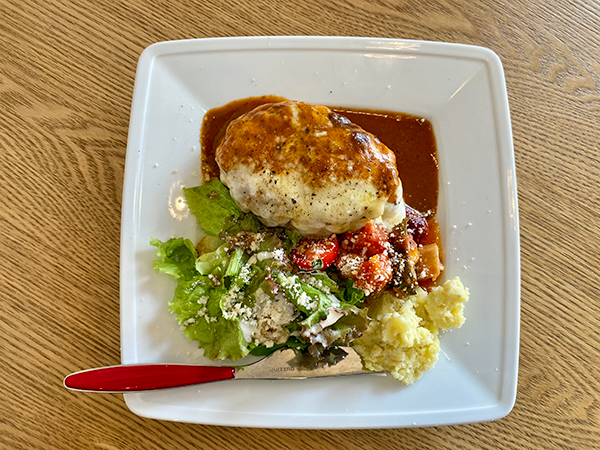 One such is this homemade Cheese Hamburg, which contains 100% beef and a fragrant seasoning of rosemary and other herbs. It's coriander-free, a boon for the many who dislike that particular herb.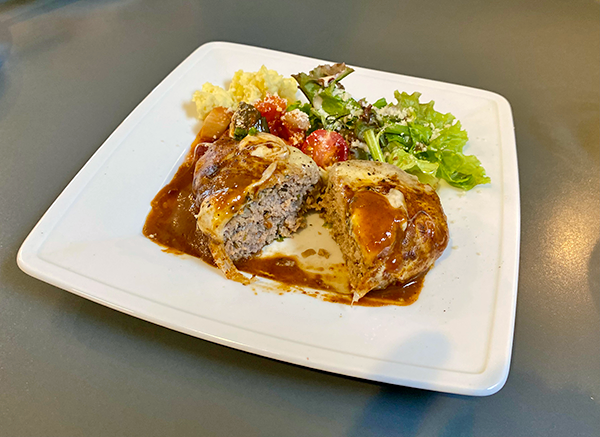 The hamburg comes topped with melted mozzarella and other cheeses, together with a special sauce designed to accentuate the meaty goodness of the juicy hamburg.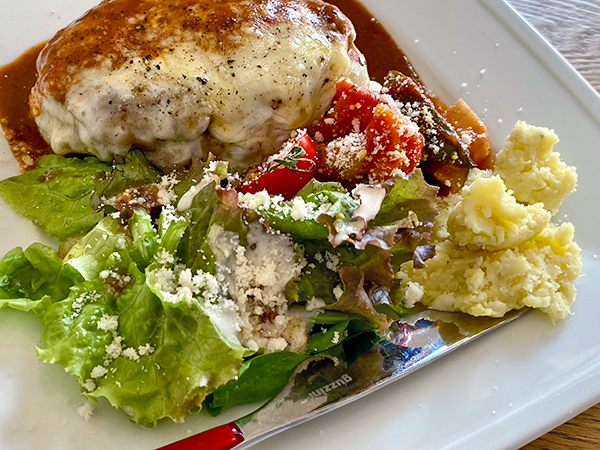 The hamburg is served with Riso's signature side dish of mashed potato with blue cheese, which is extremely rich, creamy, and tangy. There's also a helping of Sicilian-style caponata and some crispy, fresh green salad. With rice or a couple of slices of baguette this comprises a very tasty, healthy lunch for just 900 yen. The plate is also available on the dinner menu for 968 yen.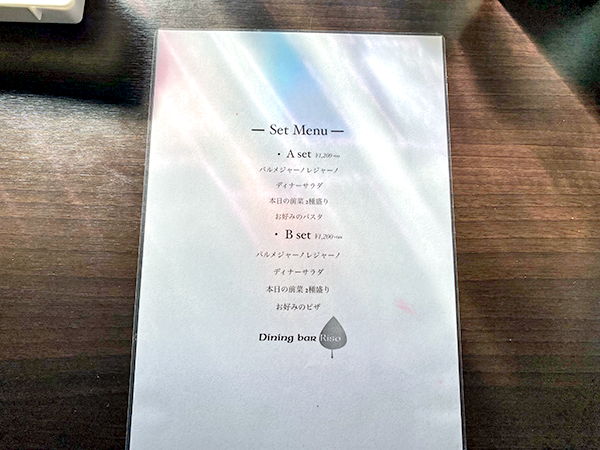 The lunch/dinner menu provides excellent value too. For just 1,320 yen customers can enjoy parmigiana reggiano, a dinner salad, two selections from the daily hors d'oeuvres menu and a choice of pasta or pizza. The pizza menu features margarita, insalata, anchovy, mushroom, and olive, a Riso pizza with small shrimp, tomato, mozzarella cheese and pistachio nuts, and a daily pizza. The Neapolitan-style pizzas are made with Italian dough and cooked after the order is placed. Nice!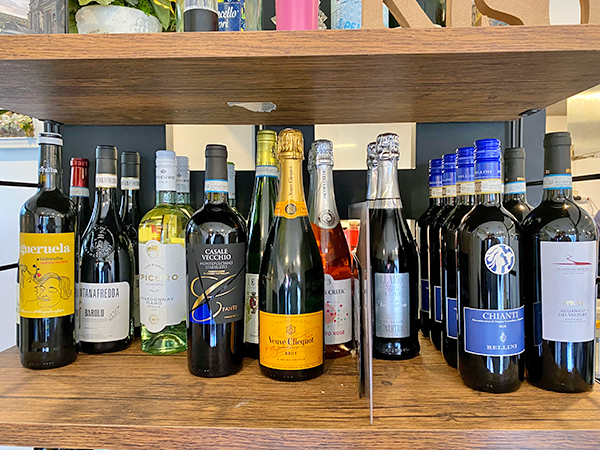 For those who'd like to accompany their lunch or dinner with wine, there's a selection of around 15 or so varieties, plus spirits, liqueurs and sparkling wines.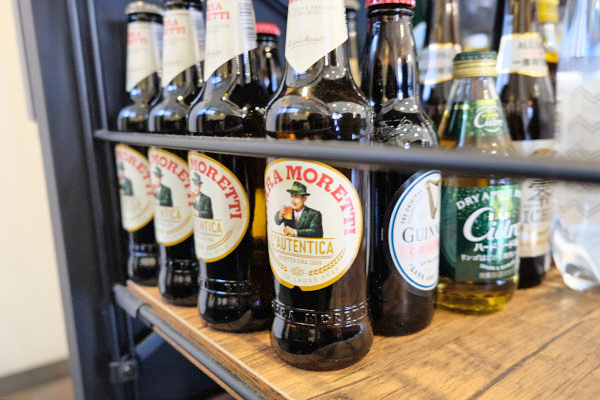 Dining Bar Riso also offers three kinds of beer, including a very popular Italian brand, and a non-alcoholic one for those who want the flavour but not the alcohol.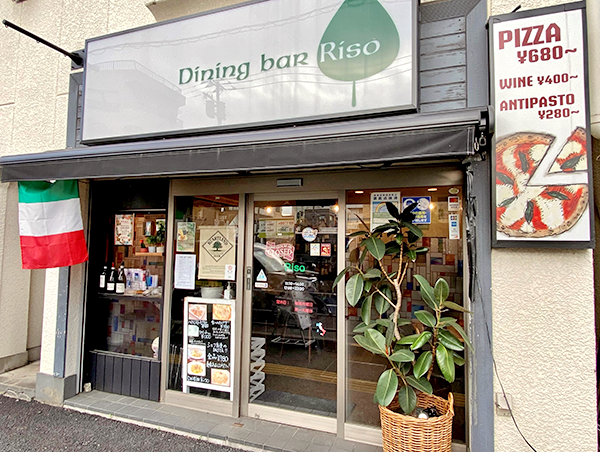 Customers with a Kotomise coupon can enjoy a 10% discount on their bill during dinner time, which begins at 17:00. That's an absolute bargain! Buon appetito!
by Stephen Spencer