Let me introduce you to Mr. Manabu Sasai, who runs the Chiisana Pan-ya bread shop in the 6-chome public housing complex in Ojima. Mr. Sasai must be one of the most cheerful and unassuming people in Tokyo, despite getting up at 3:00 a.m. every morning (except Sundays and national holidays) to mix and bake the dough for the huge variety of bread, rolls, croissants, pastries and buns, to be ready for when the shop opens at 8:30 a.m.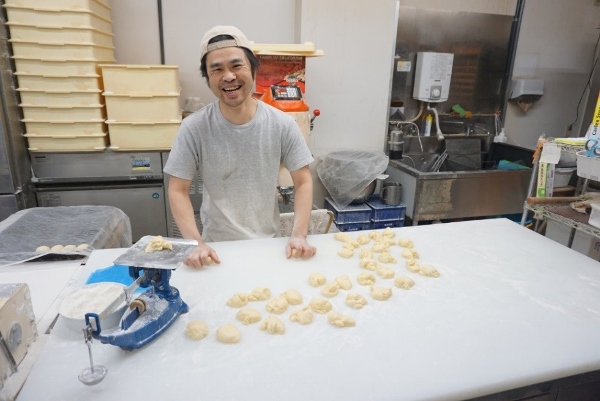 As this bread shop's name implies, Chiisana Pan-ya (literally, "small bakery") occupies a small area; the bakery is larger than the shop floor space, and is dominated by a large worktop where Mr. Sasai kneads and rolls the pastry into the shapes of the finished products. The bakery has a huge oven where bread and rolls are pulled out, piping hot.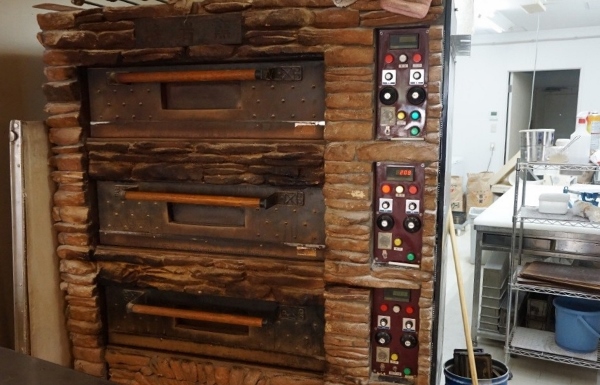 There is also another oven where tins containing "shokupan" (white bread) sit as the yeast is allowed to rise, before being transferred to the other oven to bake. From this small room, 70 different types of bread emerge to be carried to the shelves in the front part of the shop. Mr. Sasai reckons that on average he produces about 1,000 items over the course of one day, and 2,000 on Saturday, his busiest day, with the "shokupan" being the most popular item.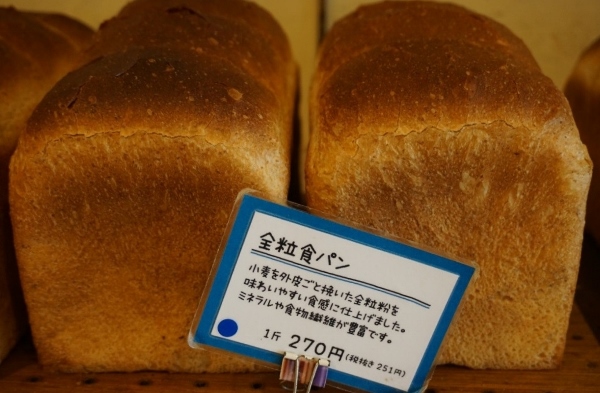 He is aided by an assistant who is solely responsible for making the sandwiches which Chiisana Pan-ya also sells.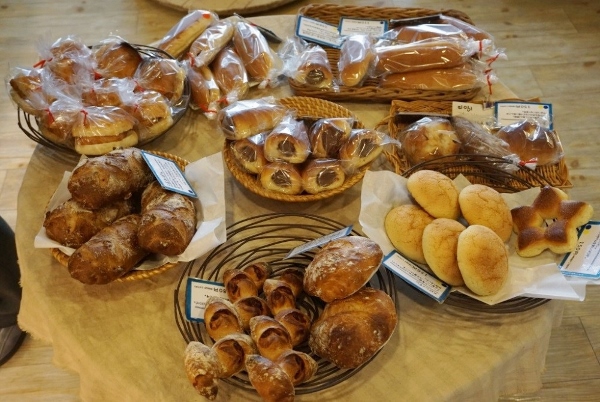 Mr. Sasai started out in the bakery business 11 years ago, after deciding that he would rather use his hands to make something than continue as a salaryman. He has been in Ojima for 8 years now and enjoys the presence of open space in front of the shop and the absence of motor traffic in the pedestrianised area. This absence of vehicles has helped him attract his biggest group of customer fans: children!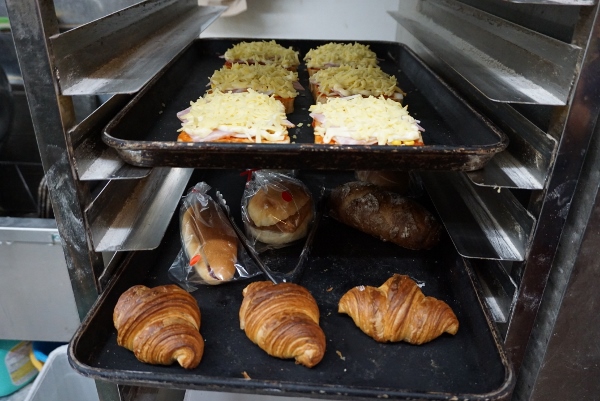 Adopting that great business philosophy of "catch them young", Mr. Sasai wants to make bread which his own children can enjoy and for the shop to have an atmosphere where children like to come. To achieve this he has hit on an astute marketing tool, the Kids Pass. Any child up to the age of 12 who comes into the shop on his or her own and buys a cookie or roll or pastry has the Kids Pass stamped. Collect 7 stamps and you can choose a cookie or roll or pastry for free. Local parents have bought into this, and wait outside the shop or at home, whilst their children do the shopping.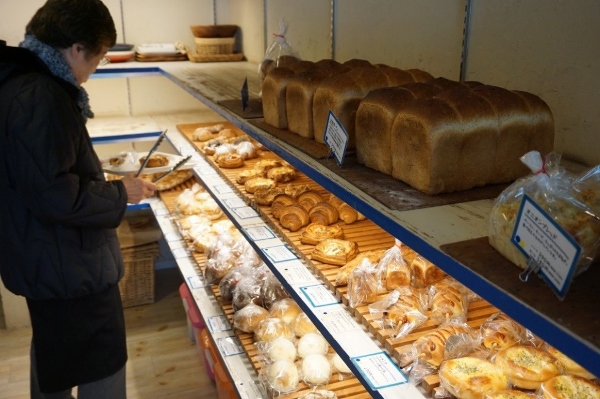 And once inside the shop, the kids also like to buy the crusts from the loaves used to make the sandwiches. For 10 yen they can buy a small bag of crusts, with the money going into a donation box in aid of school children who lost one or both parents in the wake of the 2011 East Japan Earthquake. To date, participating customers, principally children, have donated over 60,000 yen to this charity.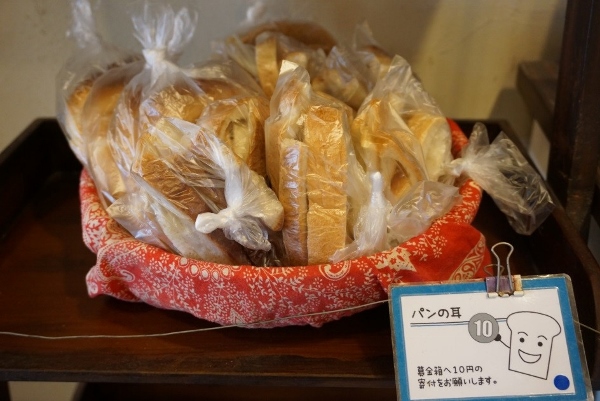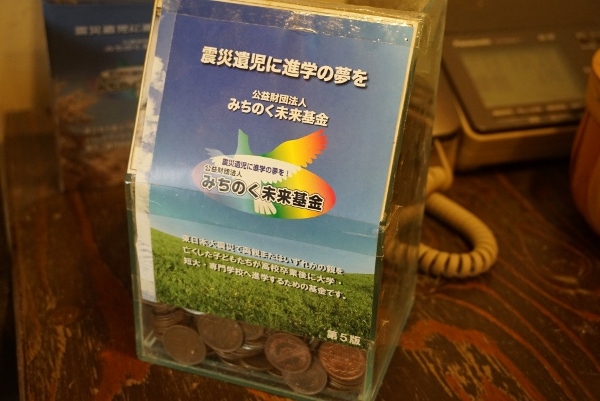 Looking along the shelves, I noticed that a number of the product labels have small blue or yellow circles on them. The blue circle signifies that the product is made with milk, whilst products with a yellow circle are made with eggs: an unfortunate necessity in this age of increasing frequency of allergies.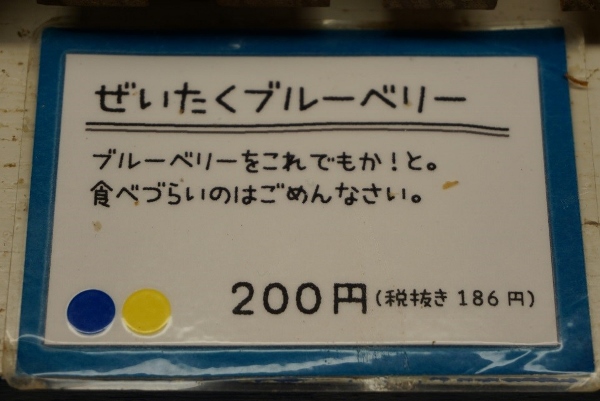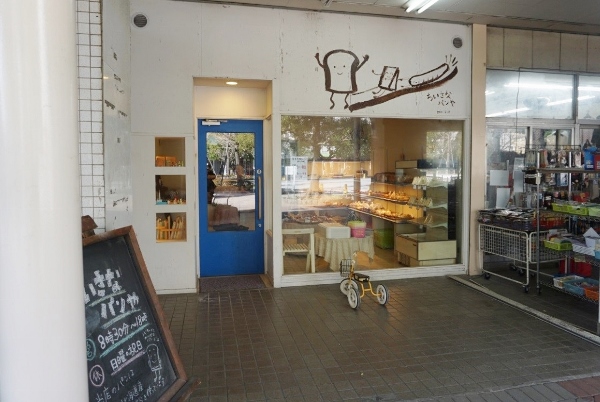 Longer term, Mr. Sasai would like to open another branch of Chiisana Pan-ya, but, as he says, "It would need to be in a car-free zone for the children."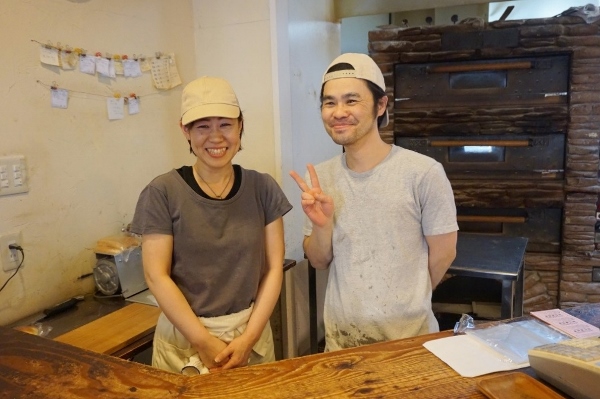 Sitting outside basking in the winter sun, chewing on a delicious long baguette with a wiener sausage running through it and a crisp and tasty melon pan, I think Mr. Sasai has hit on a good marketing idea.
Story and Photos by Jeremy Hutchinson