Chinese Favourites and More at Tenkoufu
Published: September 13, 2021
Tenkoufu Kameido is a restaurant serving Japanese-style Chinese food: spicy Szechuan cuisine, hotpots and much more, all at reasonable prices. On a recent sweltering summer afternoon, we ducked into the cool interior for a chat with spokesperson Mr. Sai, a multilingual native of Shenyang in Northeast China, together with the busy owner and his charming wife, who were both hard at work.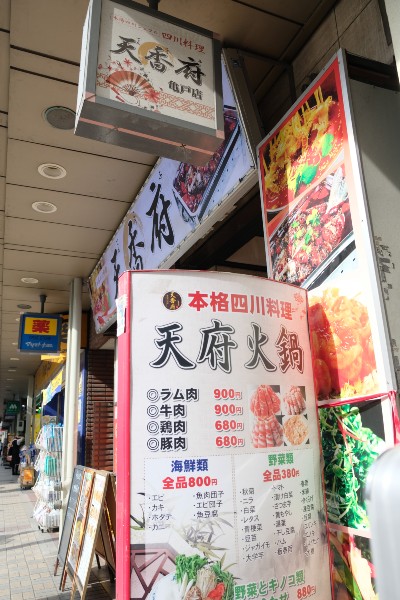 Located on the right side of Meiji Street, just north of Kameido station, the Tenkofu entrance is set back a little from the pavement. The abundant signage is easy to spot, though.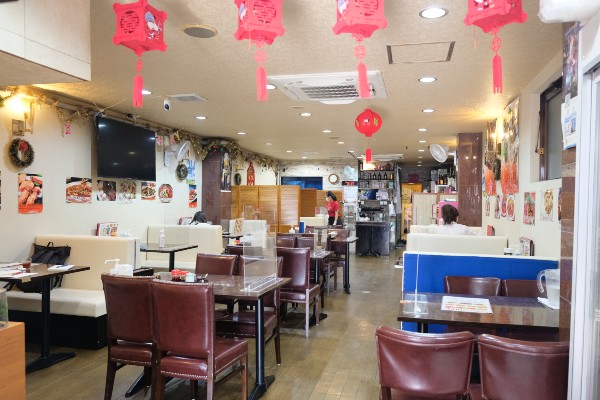 The interior is light, airy, and surprisingly spacious. We were also impressed by the number of people eating a very late lunch or waiting for take outs, most of whom were Chinese as Mr. Sai explained, "A very high percentage of customers are Chinese people who live or work in the area, as well as businesspeople and local families at weekends."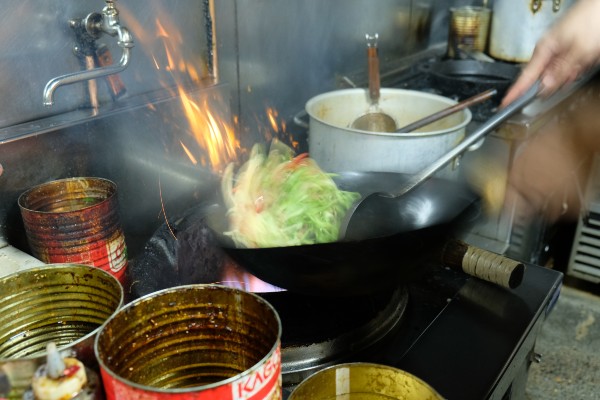 It was decided that the chef would prepare the extremely popular global Chinese dish chin-jao rosu, a stir-fried mixture of thinly sliced pork, red and green peppers, bamboo, onion, and other vegetables in oyster sauce. Soon his hands were a blur and it was ready in a flash!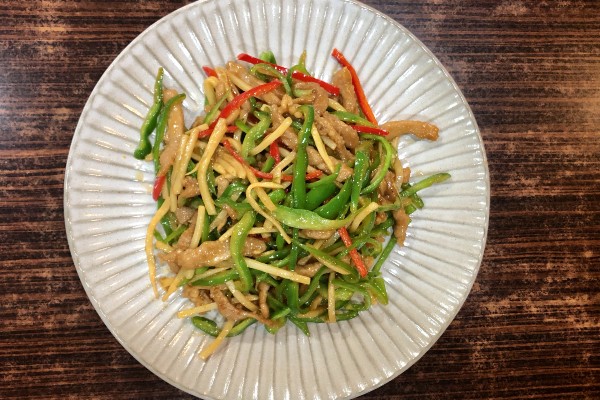 Chin-jao rosu is colourful, tasty and quick to prepare, making it one of the most popular Chinese dishes in Japan.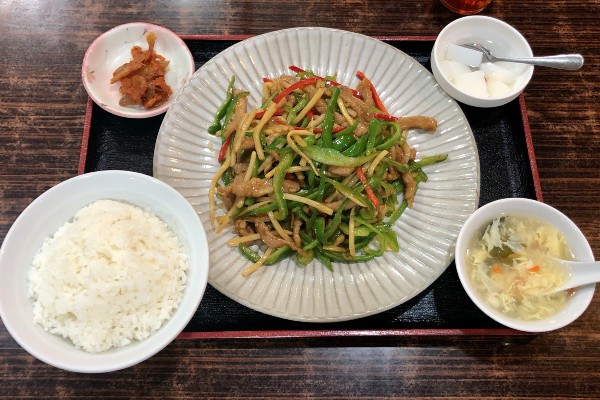 At Tenkoufu, the portions are large and the prices reasonable. The chin-jao rosu lunch set can be had for just 600 yen and includes rice, egg soup and zasai, the pickled stem of a mustard plant, that is found in many Chinese dishes, or eaten by itself. There's even a dessert too, a bowl of annin tofu (or dofu), a soft jelly made with the ground kernels of apricots, agar and sugar, similar to blancmange. It's sweet and serves to refresh the palate, particularly in summer.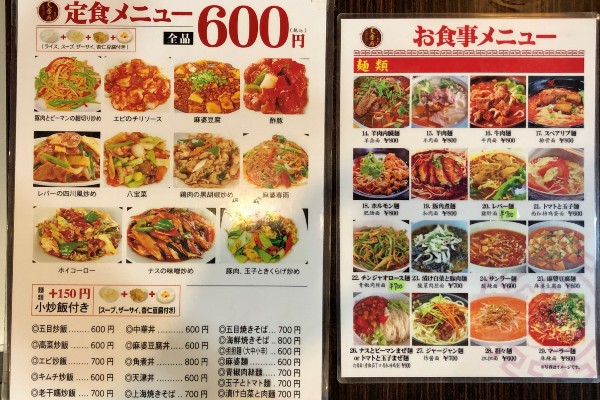 The 600 yen lunch menu is fabulous value. Other popular dishes available are such classics as shrimp in chili sauce, mapo dofu, sweet and sour pork, twice cooked pork, and a whole lot more. There's a second lunch menu where all sets are 800 yen. This contains some fiery looking Szechuan dishes such as stir-fried chicken gizzard, beef noodles and noodles in mala sauce, together with an interesting lamb in cumin stir fry.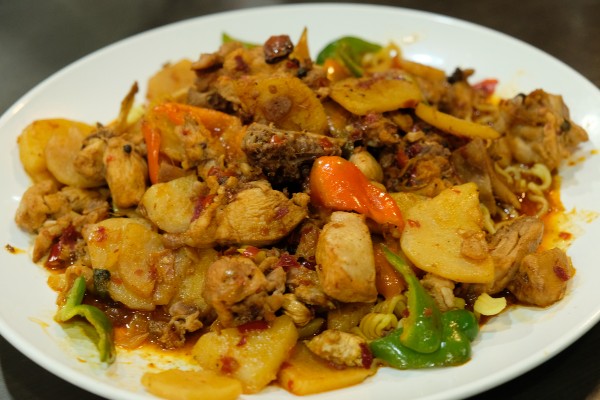 As Mr. Sai explained, the full dinner menu contains a host of rare regional dishes, including several from his chilly home area of Liaoning. These are mainly hearty winter warmers, soup-stews with spare ribs, meat, and vegetables. Some also feature lamb. Also on the menu are some Uyghur dishes, such as this dapanji, a spicy concoction of chicken and vegetables eaten with noodles. Tenkoufu has at least 150 items on the menu and most can be taken out!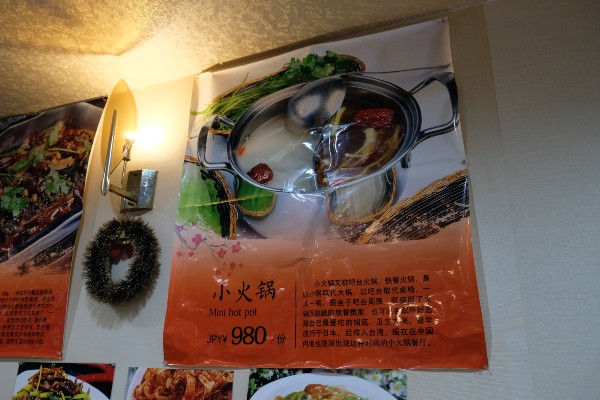 Also wildly popular at Tenkoufu are the hot pots (hinabe). The hot pots for multiple diners usually feature two gently boiling soups, into which a variety of ingredients such as meat, seafood, vegetables, rice noodles and tofu are added and cooked by the diners. The hinabe sets for multiple diners are 2980 yen per person, including all-you-can-eat and all-you-can-drink. Wow! Of course, as of now (September 2021), there's no alcohol served.
Hinabe hot pots for solo diners are just 980 yen and feature only one soup, either spicy or mild, which the customer can choose.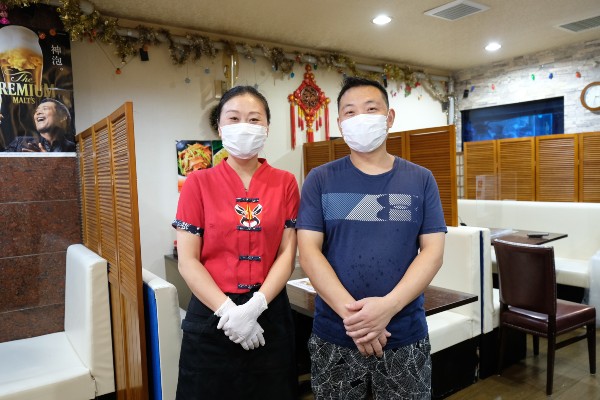 The owners made a handsome couple and were exceptionally welcoming. Due to current pandemic restrictions, customers can only eat in until 8pm, but take out is available until 11:00pm. The menu at Tenkoufu is both massive and very appealing, while the restaurant itself is a lively and cheery place. If you're in the Kameido area and hungry for Chinese food, either orthodox or something more regional and unusual, not to mention spicy, then head for Tenkoufu!
Story and Photos by Stephen Spencer