Pictured above is a scale model of the human pelvis. If you've never really thought about this part of your body, you're probably not alone. But consider for a moment the importance of the inner muscles lining the pelvic cavity: it's responsible and holding all of your internal organs in place, helps to control certain bodily functions, and carries a lot of stress, especially in women! So maybe it's time we start a conversation about this hardworking part of the body?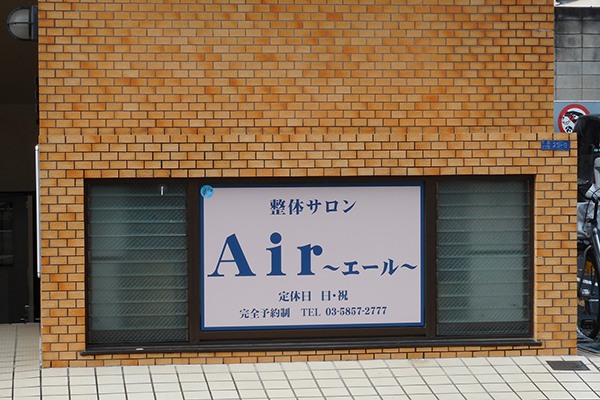 One dedicated advocate for spreading information and knowledge regarding pelvic care is Ms. Nonoshita, an experienced chiropractor. Last December, she opened her own salon in Toyocho, Koto City.
Chiropractic Salon "Air" is located conveniently close to City Office. The cosy salon, situated in the basement, offers not only normal chiropractic care but also pre- and post-natal care.
The keyword is "mamaluxe":
Air part of an organization of chiropractic professionals dedicated to the practice of "mamaluxe"—a way of taking care of mothers before, during, and after their pregnancies so they can stay healthy in both body and mind.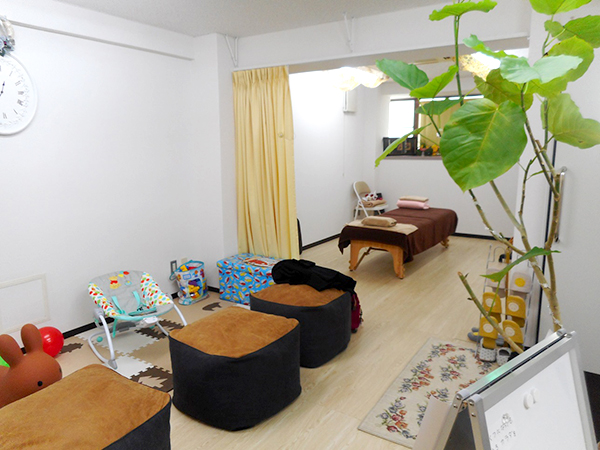 "Japan is very behind on this," Ms. Nonoshita said, explaining that mamaluxe's philosophies are based on the level of pre- and post-natal care women receive in France. In France, "care" is not limited to medical check-ups, but also includes massages and physical therapies to help women recover from the life-altering experience.
"Pregnancy changes a woman's body drastically. The pelvis has to loosen up to hold the baby, and the muscles around the pelvic area become stretched out and damaged. Consulting a chiropractor while pregnant is a good idea, but even more necessary after giving birth."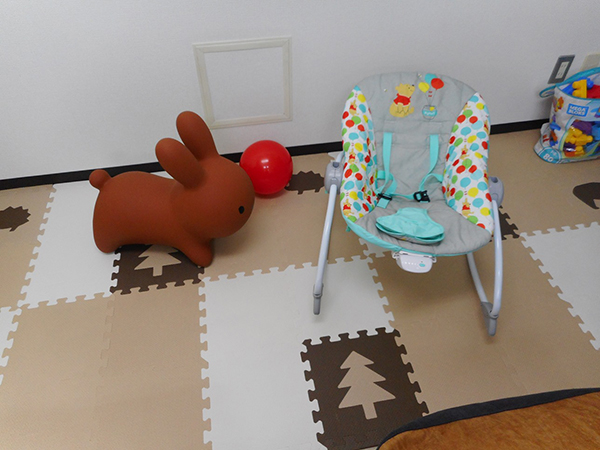 Air is a welcoming space for new mothers, with a clean and bright atmosphere, a play area for young children, and female staff available to babysit.
"I know it can be difficult for new mothers to take care of themselves, so I wanted to make sure they would feel safe here," Ms. Nonoshita said.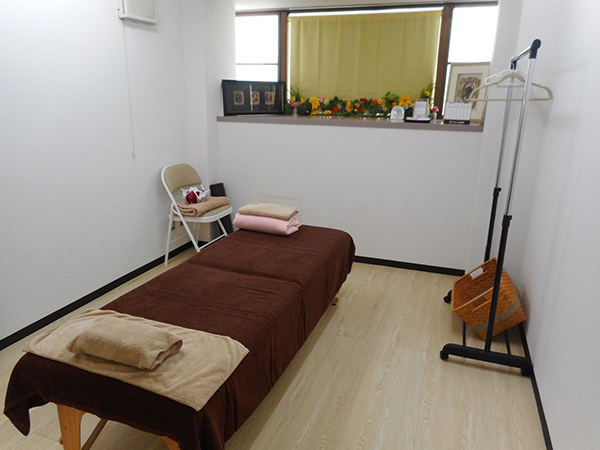 As a mother herself, Ms. Nonoshita knows all too well the difficulties motherhood consigns on the body, as well as how cultural expectations force women to simply buck up and cope with them. "Many new mothers give up on their post-natal problems. Headaches, stiff shoulders, abdominal and hip pains… They think they just have to tough it out. But a lot of it's caused by a distortion of the pelvic frame and leftover damages from the birthing process. They're perfectly treatable, and the sooner new moms can get started, the better the results will be."
Part of the problem, she admitted, is that "mamaluxe" and "post-natal care" is still a relatively unknown term in Japan. "It's up to us to raise our voice and inform as many women as possible," she said.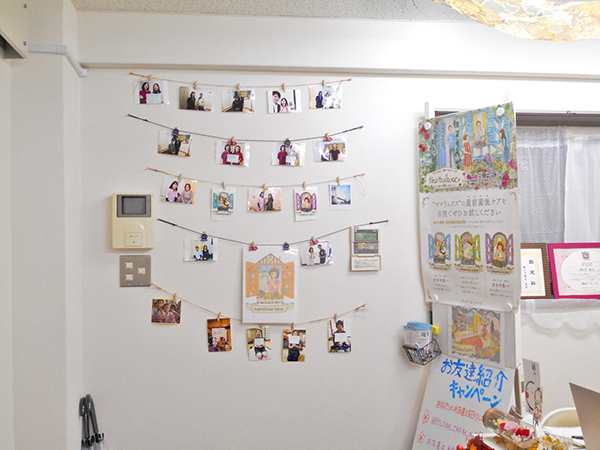 There are longer-lasting effects to consider, too, such as how well the muscles around the abdominal organs work years down the road. "A lot of people who have bladder problems later in life can trace the cause to weakened pelvic muscles. If you learn how to care for and train these muscles while still young, it's less likely to become an issue."
A part of the community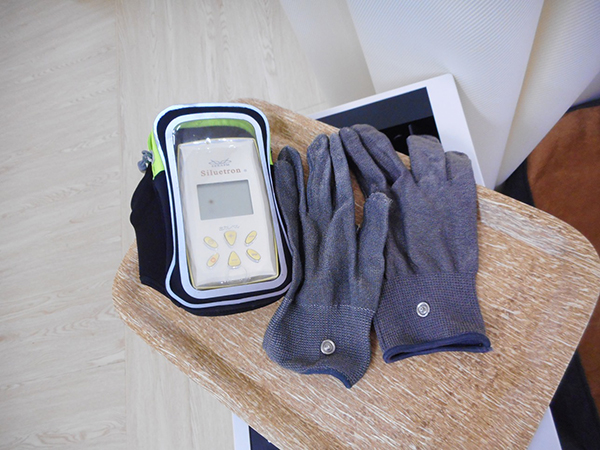 Although Air treats mostly female clients, Ms. Nonoshita assured me that all customers are welcome, regardless of gender, age, or nationality. Those with more intensive problems might be interested to know that aside from traditional chiropractic care, impulse massage therapy is also available.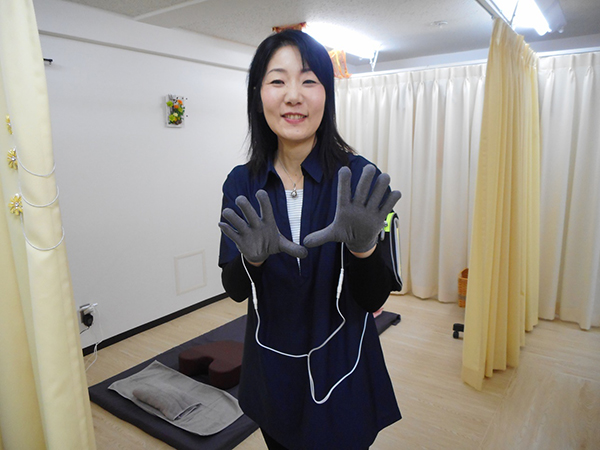 "I use it on customers who need more stimulation, or need targeted therapy on a particular area of their body," Ms. Nonoshita explained. The level of electric impulse emitted can be adjusted, with very low output for sensitive massages around the face (for uplifts), and higher output for the torso area.
(Please note that this particular therapy is not available for expecting mothers.)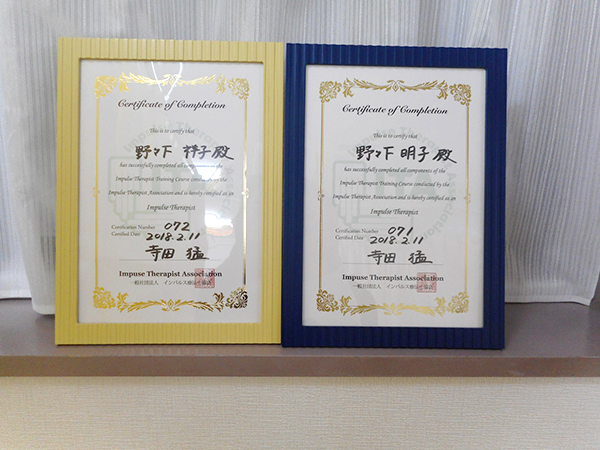 When asked about the future she saw for her salon, Ms. Nonoshita said there was still a long way to go. But more than anything, she decided to open her salon in Koto City based on the level of support she saw in the communities. "It seemed like people really had each other's backs, and there was a real sense of connection between businesses and their customers. I want to be able to service the community here for a long time, and provide consistent care to those who choose to come to me. This seemed like a good place to put down those roots!"
Hopefully her aspirations will become reality, because from what I saw, Koto City has just gained a lovely new resource for physical and emotional care with Ms. Nonoshita and Air.
Story and Photos by Xianru Shen(Koto City Office Coordinator for International Relations)