Technique and Style at Chohatsudokoro Inukai
Published: July 16, 2021
Chohatsudokoro Inukai is a brand-new unisex hair salon just off Sunamachi Ginza in the heart of Koto-ku. On a recent sultry afternoon, we dropped in for a chat with eponymous proprietor Ms. Inukai.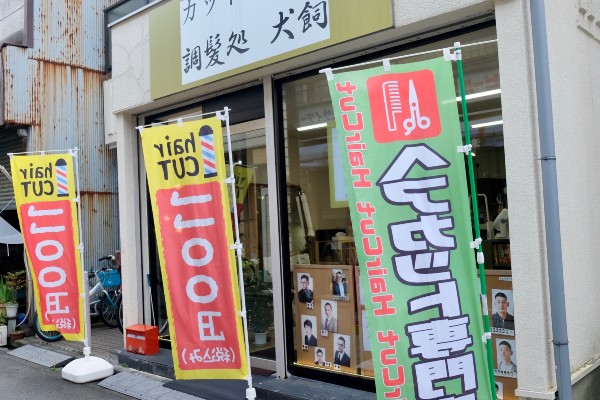 Visitors entering Sunamachi Ginza from the Meiji Street end will find Chohatsudokoro Inukai up the sixth side street on the left, turning at the orange pharmacy. The brightly coloured banners are easy to spot from the corner!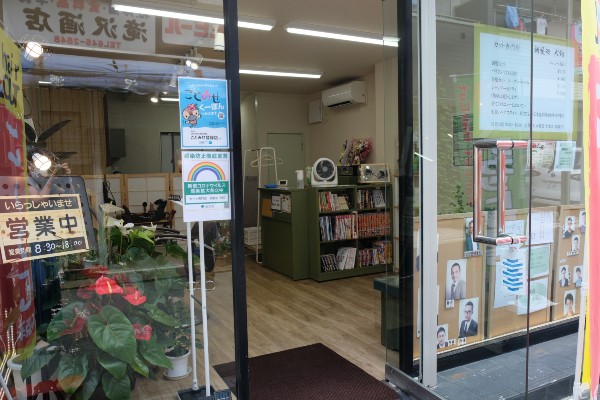 On entering the salon, one's first impression is of a rather cool, smart place; the predominant colour is a relaxing deep green, the high ceiling gives a spacious feel, flowers and plants abound and classical music plays in the background. The ambience is extremely comfortable indeed.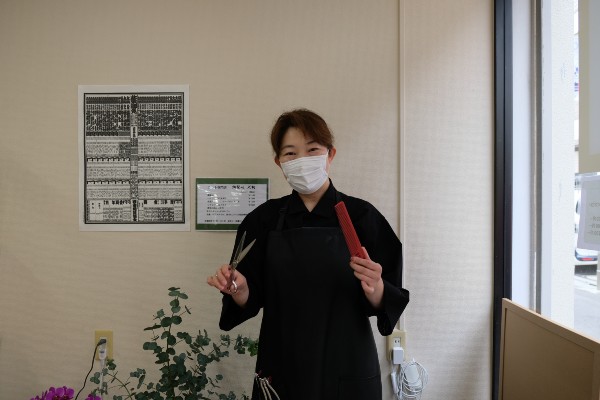 "I took my professional licence when I was 19," explained long-term Koto-ku resident Ms. Inukai. "Ever since I was a child I'd wanted to be a famous hairstylist. I worked in a salon for several years then moved into the hotel business, where I really learned a lot about customer service. After that, I returned to my first love, cutting hair, then became independent and opened here in May 2021."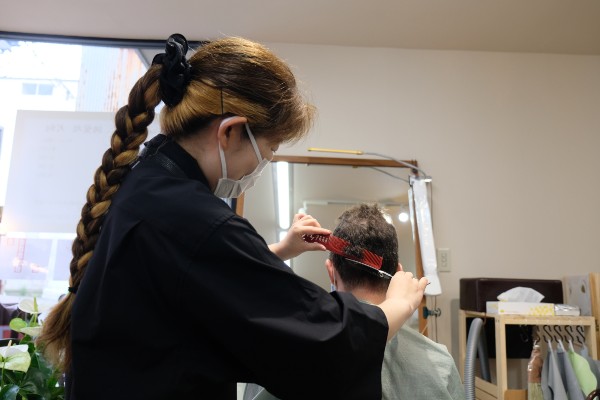 Ms. Inukai's experience in the hotel business has clearly stood her in good stead."I wanted a place that was accessible to both men and women, young and old," she said. "That meant neither too cutesy nor too much like a traditional barbershop, so selecting the interior design was a challenge. At the same time, many people are loath to enter modern hair salons as they're seen as being expensive."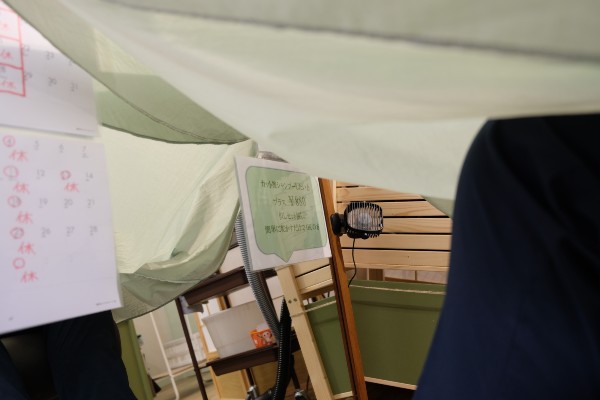 Her attention to detail extends to this USB fan clipped to the mirror. It was a sweltering, humid afternoon and even with the air conditioning on high we were feeling the heat after a few minutes. The cooling air under the apron was a nice thoughtful touch.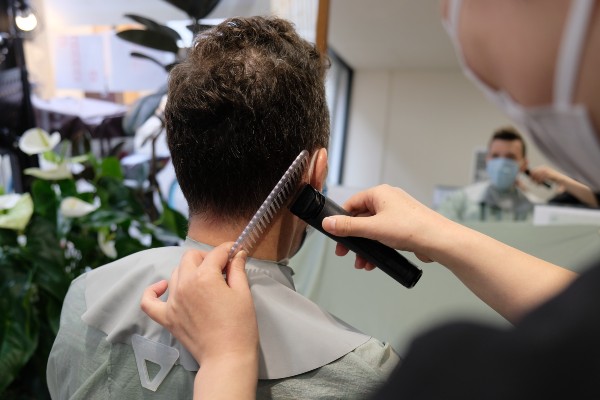 "My approach is communication, compatibility, and technique," explained Ms. Inukai. "From my previous employment, I learned how to understand customers' problems, so I always discuss in depth what they would like. Then there's what suits the individual customer and my skill in realising that. I offer a wide variety of cuts and styles that other places in the same price bracket don't; regular salon style but not at salon prices."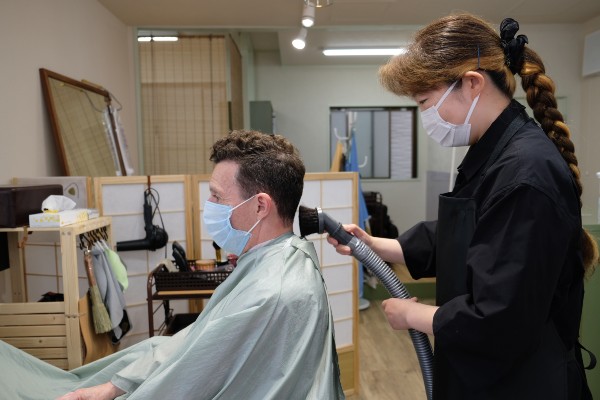 After an enjoyable demonstration of her scissor technique, Ms. Inukai neatly tidies up the stray hair. "I don't do perms," she explains, "and the only colouring I offer  is dyeing grey hair. Apart from that, anything is fine, although some more complex cuts may require a little extra fee as they take longer. I also have a shampoo and drying service for people who cannot use a shower or bath, for whatever reason."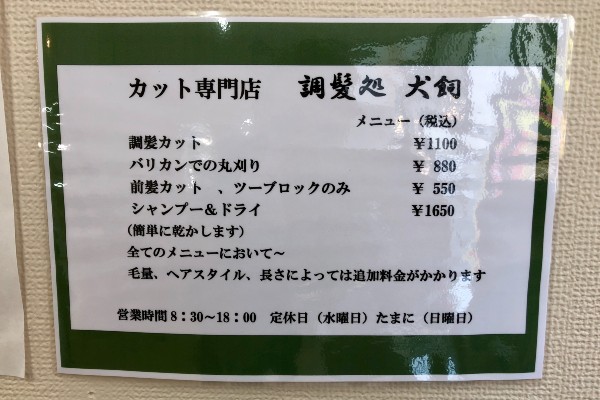 While Chohatsudokoro Inukai is definitely a hair salon and Ms. Inukai is vastly experienced, the prices are very reasonable indeed. A regular cut (chohatsu) is just 1,100 yen, a buzz cut with clippers is 880 yen and a fringe cut is just 550 yen. "Many younger schoolkids come in for a fringe cut because they don't want their mums doing it," she says, laughing.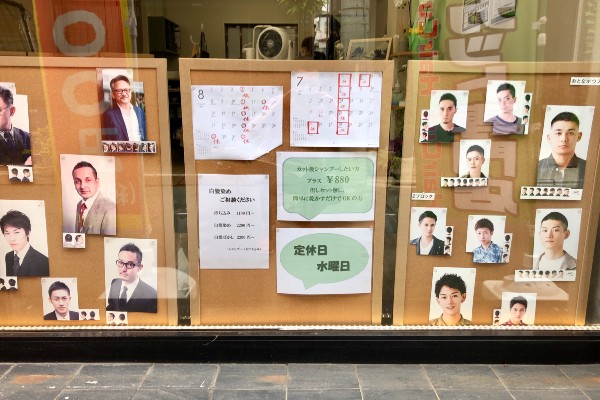 The "two block haircut" is a style wildly popular with both men and, more recently, women in which the lower back and sides are shaved very short, while the top is left longer. Customers can have the lower part shaved short for 550 yen. The shampoo and dry option is 1650 yen.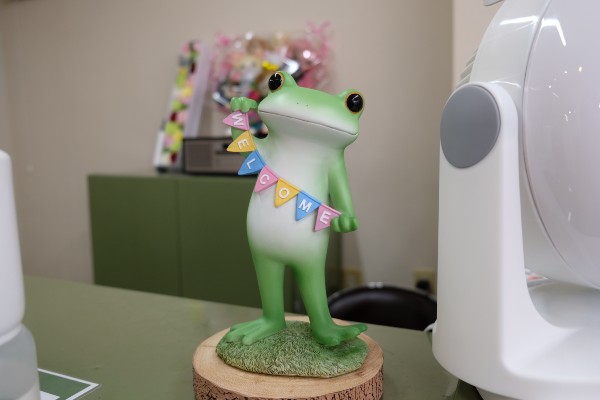 The quality of service at Chohatsudokoro Inukai is very high indeed and Ms. Inukai is an extremely interesting person, who has great hair herself. As she says, "There's only me here so customers never have to worry about not being able to see their stylist, unlike other quick cut establishments. We open at 8:30 in the morning too, which is surprisingly popular with early risers. Everyone's most welcome!" If a salon quality haircut in very comfortable surroundings at highly affordable prices appeals, then head straight to Chohatsudokoro Inukai on Sunamachi Ginza.
Story and Photos by Stephen Spencer