This is the real Japanese ramen ("Chinese noodles")!
Published: November 21, 2017
As autumn begins its inexorable slide into winter and the chilly north winds blow down from the mountains, we turn up the collars of our coats while our thoughts turn to hearty, warming winter food. The king (surely the king?) of winter comfort food is the humble ramen, currently enjoying an unprecedented global explosion in popularity. On a recent sunny afternoon, Ms. Masako Nagano of the ramen restaurant Chuka Sankoen introduced the nourishing noodles her family has purveyed for over 45 years.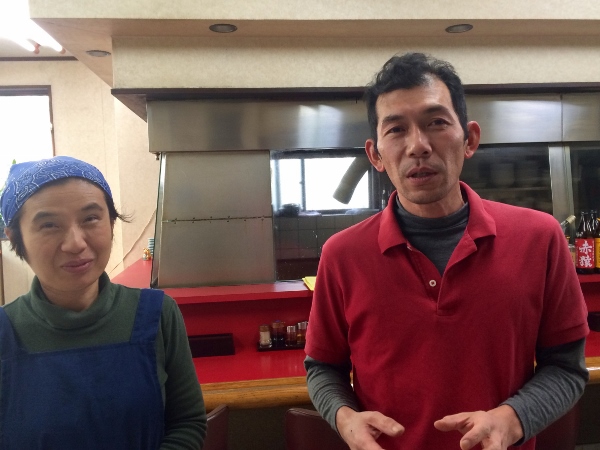 "I was born and raised right here in Botan-cho," says the charming Ms. Nagano. "This building had a factory on the ground floor and we lived upstairs. Unfortunately my father suffered an industrial injury which meant he had to change occupation. He decided to become a ramen shop proprietor, studied the business hard, and overcame his disability to make it a success.  I run the shop now with my younger brother. Our mother still works here every day and my father also pitches in, too."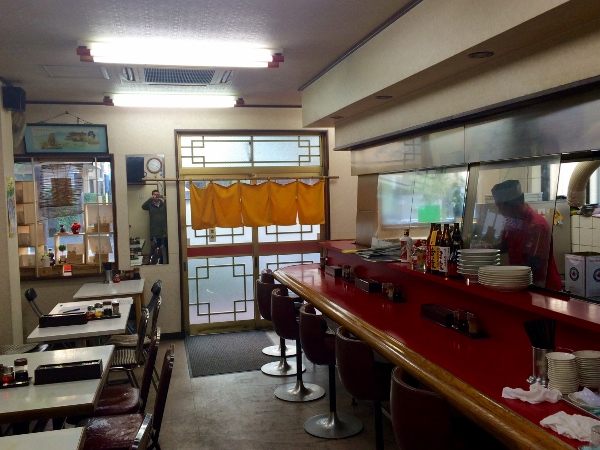 The friendly, unpretentious atmosphere of Sankoen comes from the warm personalities of the family that runs it. It's hard work though. "We're up at 6 a.m. every day, preparing the broth for the soup. We make it fresh every day," says Ms. Nagano. "It takes a few hours to prepare, first boiling the water then adding the pork and chicken bones, simmering and scraping the surface. We make what used to be called Tokyo Ramen."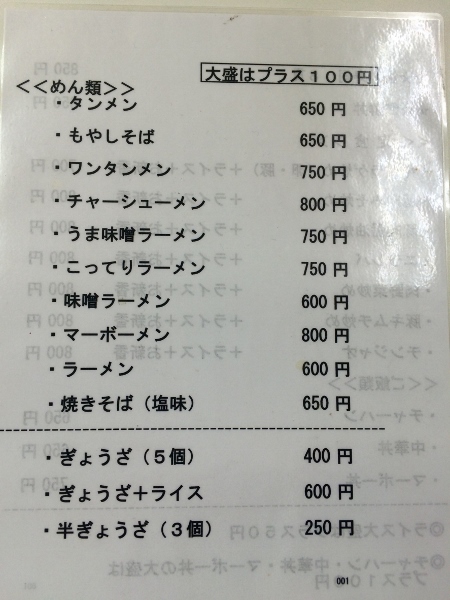 The menu is straightforward and very reasonably priced. Sankoen's signature Tanmen dish is 650 yen, with straight Ramen at 600 yen, while Chashu (braised pork belly) ramen is 800 yen a bowl. This represents exceptional value.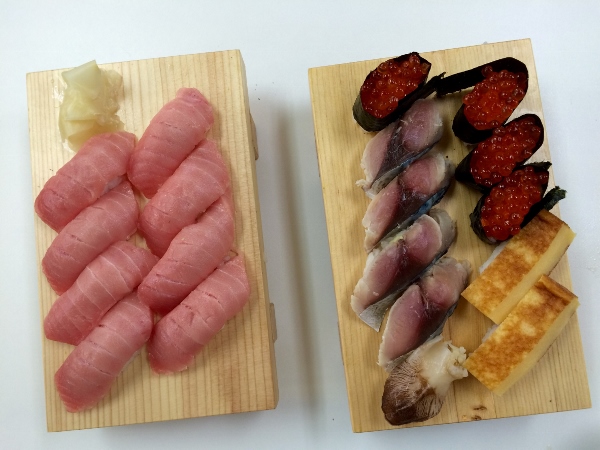 It's not all ramen, though. "We've added nigiri sushi to our menu recently," says Mr. Nagano, "Alongside old favourites such as fried rice and gyoza." There are also a selection of stir-fry dishes such as pork and ginger, liver and garlic chives, or pork and kimchi, all served with rice and pickles for 800 yen.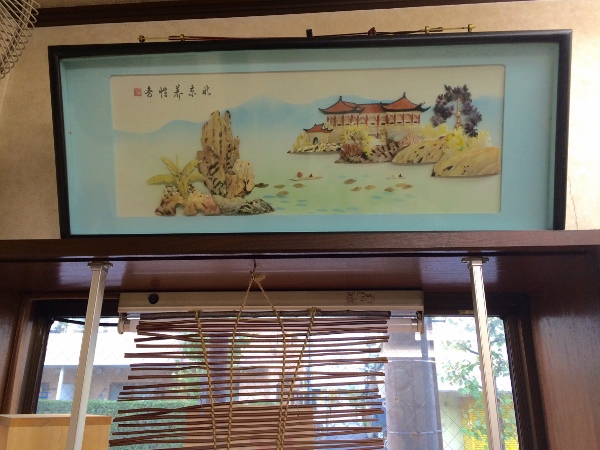 Sankoen also offers a trio of takeaway lunchboxes; a fried rice lunchbox with gyoza, a fried ginger pork and vegetable lunchbox with gyoza, and a crab omelette lunch box ("tenshin-don" in Japanese). "Our customers vary from lunch to dinner," says Ms.Nagano, "At lunchtime it's mainly businesspeople from the many offices around here, while in the evening it's mainly local families."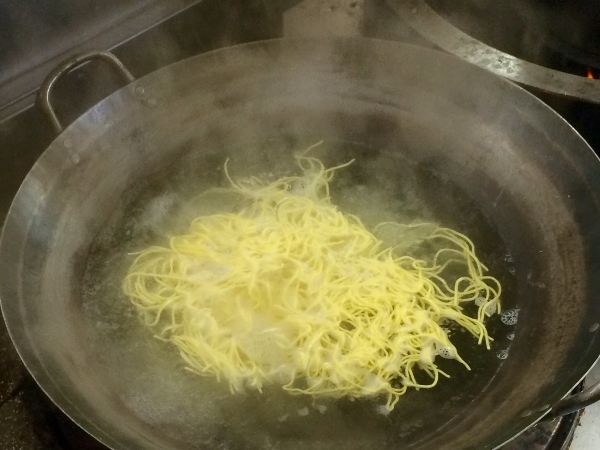 The Naganos repair to the kitchen to prepare a bowl of Tanmen and a furious, intense burst of activity ensues. First, the egg noodles are boiled.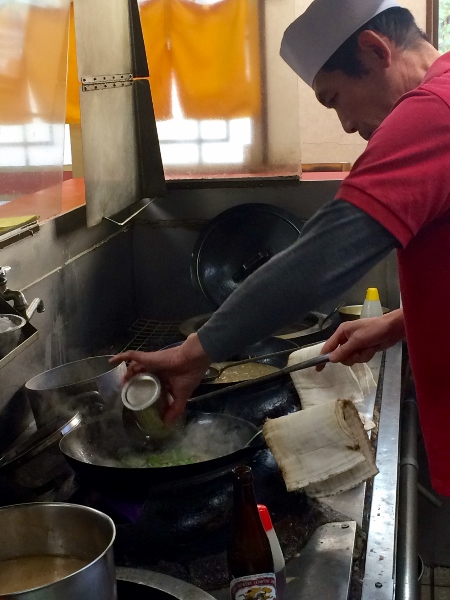 While the traditional tanmen ingredients of sliced belly pork, bean sprouts, Chinese cabbage, carrot and Wood Ear mushrooms ("kikurage" in Japanese) are fried.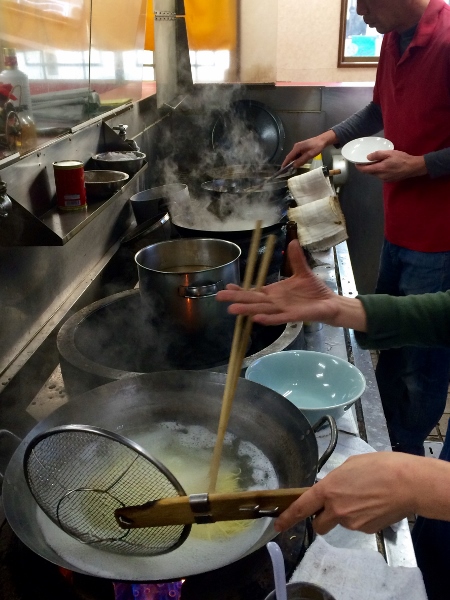 Tanmen differs from ramen in that the noodles are added to the soup mix and cooked together after their initial boiling. In ramen, the noodles are cooked separately with the toppings added afterwards.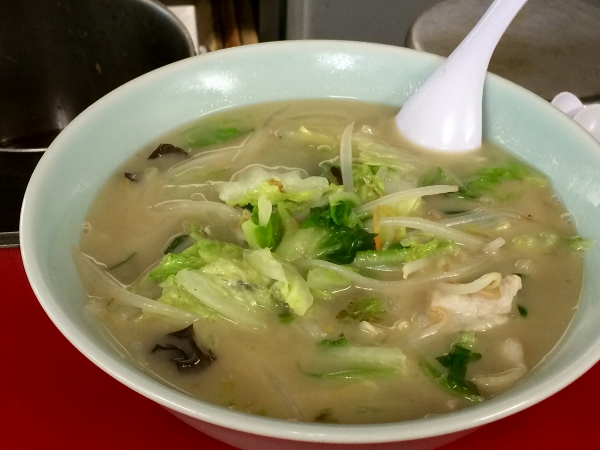 In around two minutes flat, a steaming hot bowl of tanmen noodles appears on the counter.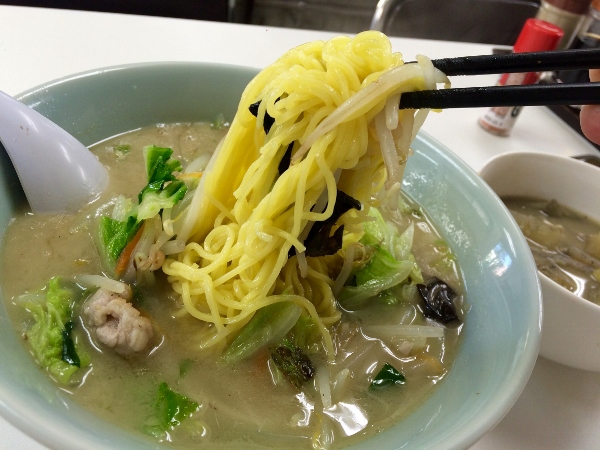 Doesn't that look delicious! It tastes even better than it looks; thick, rich and savory, exactly what you want on a cold winter's day. Mr. Nagano produces a bowl of chicken cooked with tofu, daikon radish and burdock root that he's aiming to develop into a noodle dish. It's delicious too; healthy and very filling.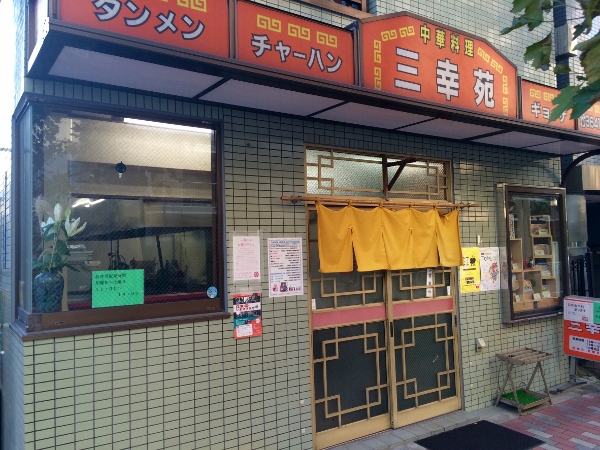 The food at Sankoen is as warm as the welcome, and that's very warm indeed. If you're in the Monzen-nakacho area visiting the many shrines and temples, or you just fancy a bowl of superb ramen, this is the place for you.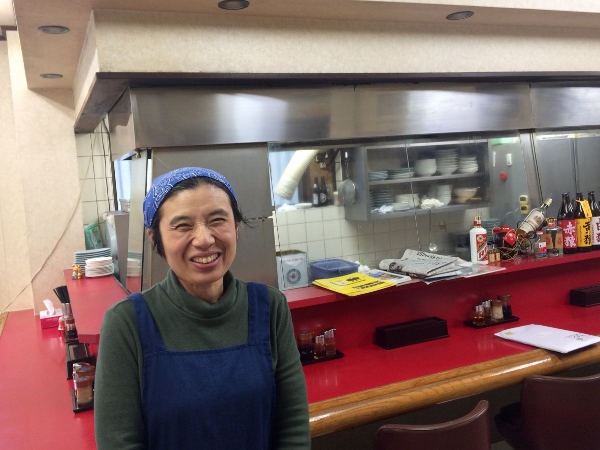 Story and Photos by Stephen Spencer