Classic Bar Style at Bar Opa
Published: March 25, 2022
I've been a regular visitor to Monzen-nakacho for many years now, yet never once realised a classic bar was tucked away on a frequently passed backstreet. This is Bar Opa, a gem of a place just off Eitai Street, where time seems to stand still in the best possible way. Manager Mr. Ikki Yazawa was my guide to this oasis of mixed drinks and more.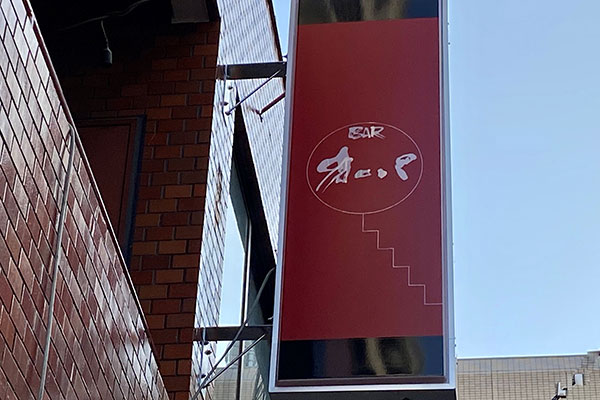 Bar Opa is located on a side street directly across Eitai street from the entrance to Tomioka Hachimangu shrine, just 3 minutes' walk from Monzen-nakacho station. Lift up your eyes to the second floor and you'll see the somewhat obscure sign on the red brick wall.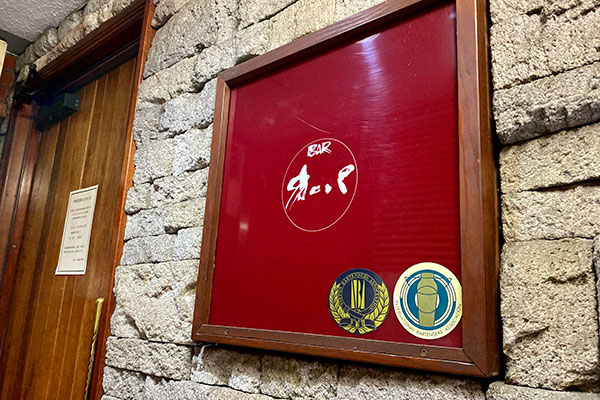 The entrance is up the stairs on the right. The rather prosaic building and heavy wooden door afford no indication of what lies within.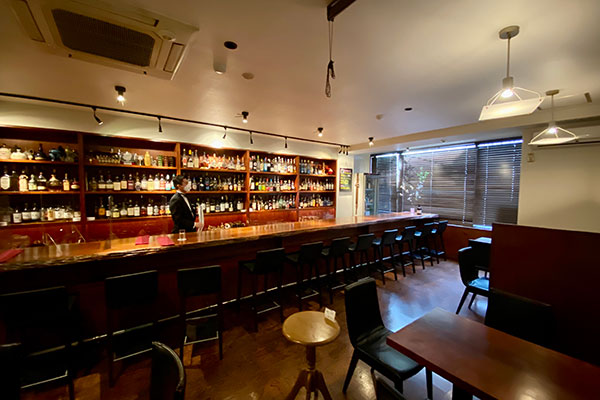 Which is no less than an exquisitely proportioned bar, of such stylish authenticity I had to blink my eyes a couple of times to make sure I wasn't dreaming.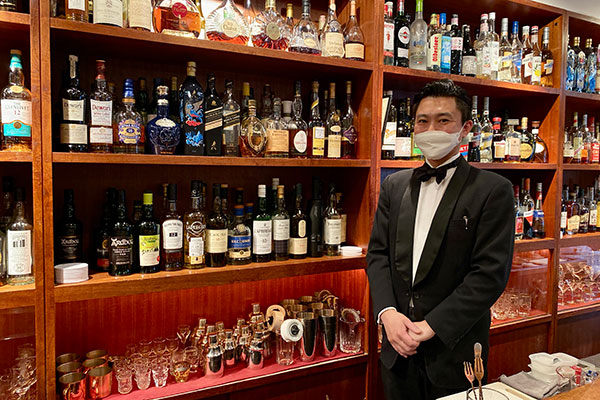 Exhibiting a trim and dapper silhouette, Mr. Yazawa himself was the living epitome of a sophisticated cocktail bar manager.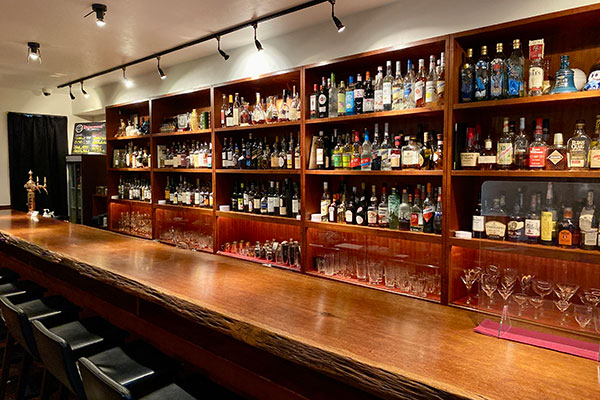 "Bar Opa was opened in Ginza in 1996 by legendary barman Mr. Kenji Otsuki," he explained. "The sister bar in Monzen-nakacho opened in 2001 and I've been working here for nearly 10 years now. I'd had a yearning to become a bartender since I was young, but had settled on an entirely different career instead. I decided against that and joined a liqueur maker as a salesman. The Great Japan Earthquake in 2011 made me realise I should follow my original dream and I was fortunate enough to join the staff at Bar Opa."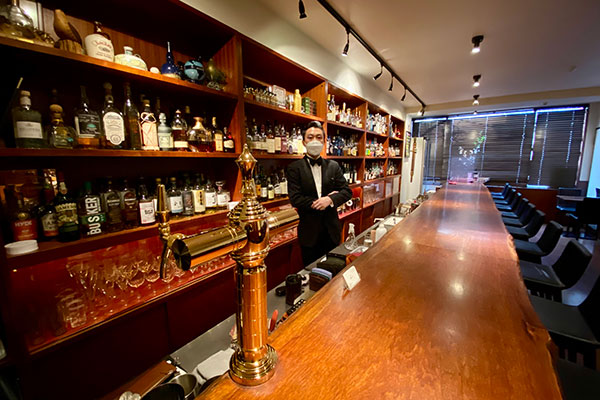 The beautiful bar counter is made of Burmese rosewood, the lighting is subdued and jazz wafts quietly from discrete speakers. What of the name? "Opa is actually a Portuguese word meaning wow! Our founder, the late Mr. Otsuki, was particularly fond of it."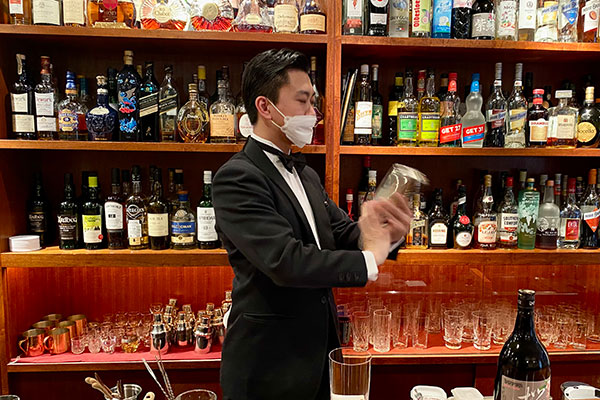 "We offer all classic drinks and cocktails and specialise in seasonal fresh fruit cocktails, yet our most popular drink is the gin and tonic," he explained. With the end of March bringing spectacular views of cherry blossoms over the Oyoko River just behind Bar Opa, Mr. Yazawa worked his magic to create a Sakura Moni cocktail. The freshly squeezed juice of a whole grapefruit and a generous shot of Dover cherry liqueur are mixed with precise movements and shaken expertly.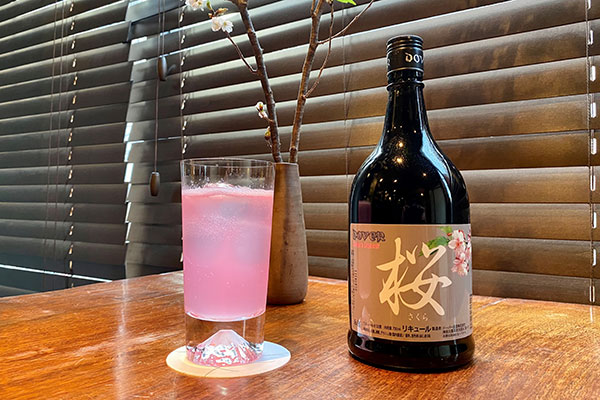 The glass is topped up with tonic water and briskly stirred to create a perfect seasonal long drink. Eagle-eyed readers may spot the pink Mount Fuji in the bottom of the glass. It tastes like a dream, the mild sweetness of the cherry liqueur balanced by the moderate sharpness of the fresh grapefruit juice. Exceptionally good!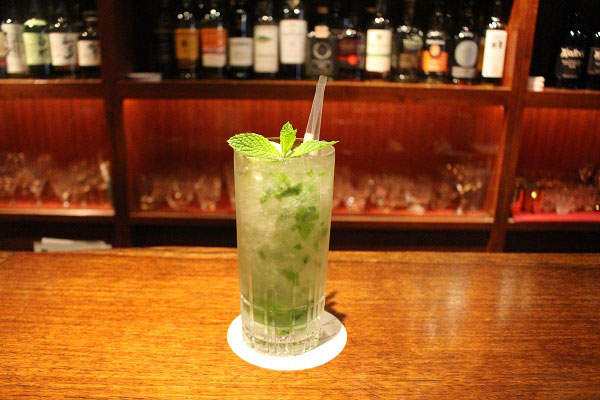 To say that the cocktails produced by Mr. Yazawa and his staff are gorgeous would be an understatement. This mojito is so full of mint it's almost a salad!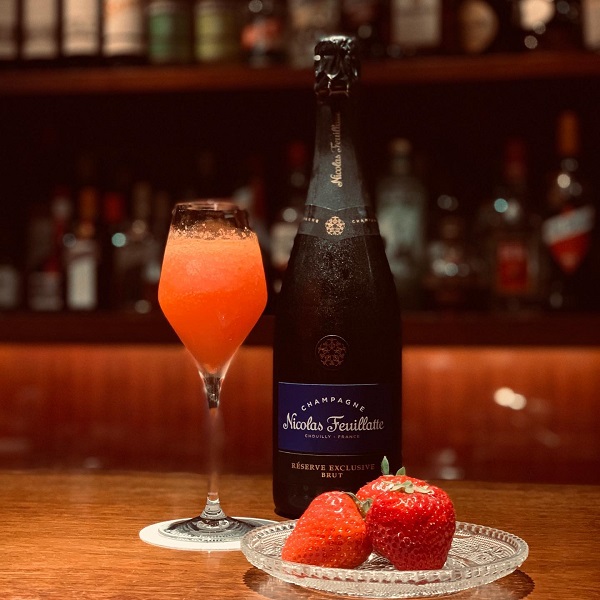 Seasonal fruits play a major role in the drinks at Bar Opa. Late winter sees the strawberry harvest meet French champagne for these mouthwatering cocktails. Early summer brings mango-based drinks, while the heat and humidity of July and August are tempered by watermelon cocktails.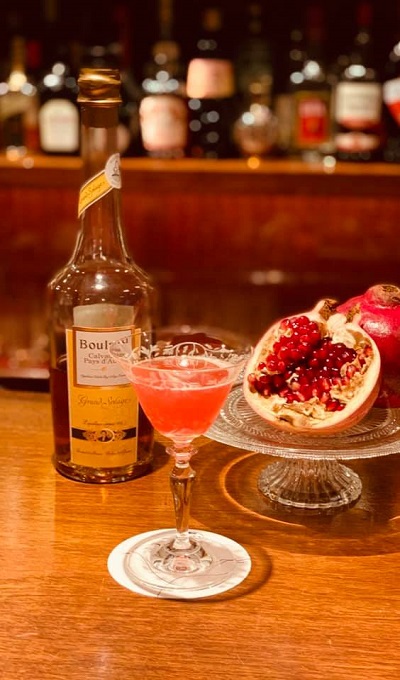 Autumn brings a pomegranate and Calvados pairing.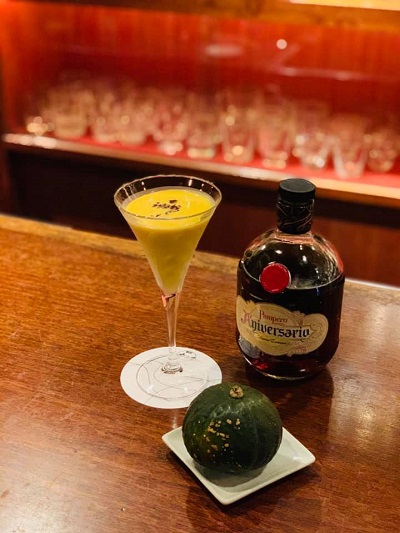 Together with this remarkable pumpkin, cream, and rum creation that resembles a dessert. Fall is definitely a time to visit Bar Opa.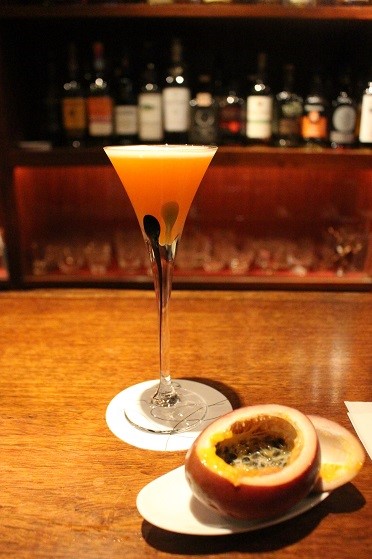 Alongside using the finest, freshest ingredients, Bar Opa serves its creations in beautiful glasses from well known brands such as Baccarat and Riedel. This passion fruit cocktail is served in an elegant, long-stemmed glass.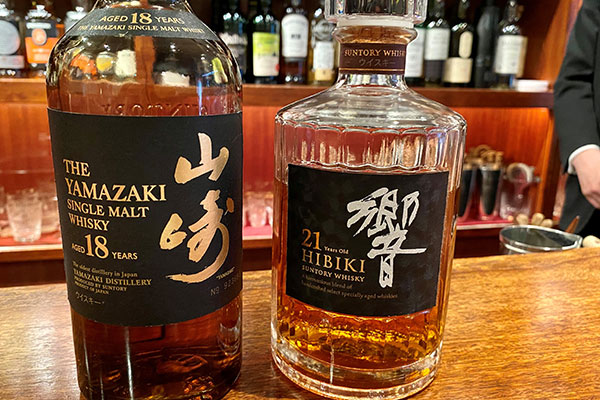 Bar Opa offers a wide selection of spirits, including Japanese and Scotch whiskies.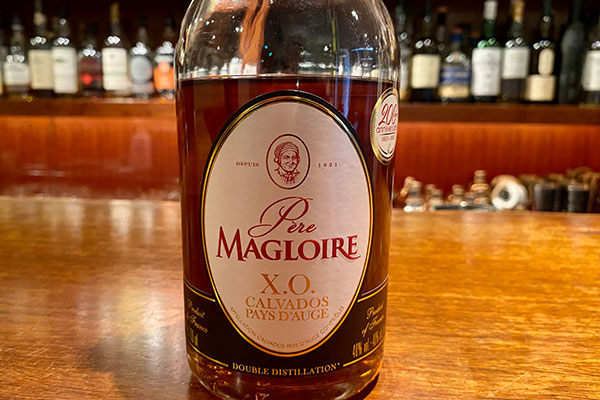 Mr. Yazawa also recommended the Calvados highball, for those who would like something different. Drinks begin at around 1,000 yen. Draft beer is available too, for those who want it.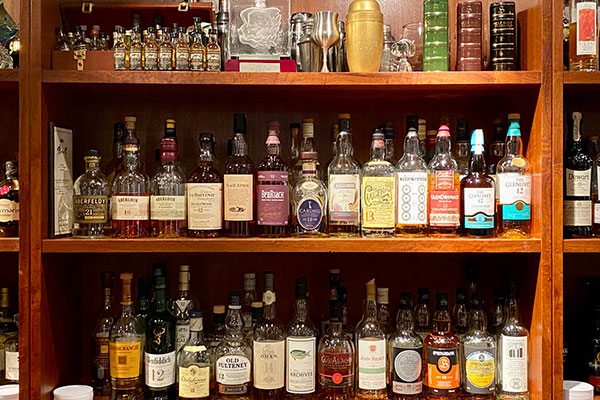 Whatever your tipple though, Mr Yazawa and his staff are waiting to serve you. Bar Opa is a haven in the heart of the city, a wonderful healing oasis of calm in an increasingly fraught world. Why not treat yourself to one of their fabulous creations?
Story and some photos by Stephen Spencer