Classic Family Izakaya with Added Jerk Chicken!
Published: January 25, 2021
Ever found yourself in need of a traditional family-run izakaya with 40 years of experience cooking the classics? How about a traditional family-run izakaya with 40 years of experience cooking the classics and a Caribbean twist? Well, if that's you then look no further than Izakaya Fukagawa in Kitasuna, Koto-ku, where the Nozawa family have been serving delicious home cooked favourites since the 1980s. On a recent evening, we dropped in for a chat with the second-generation owner and his charming mother.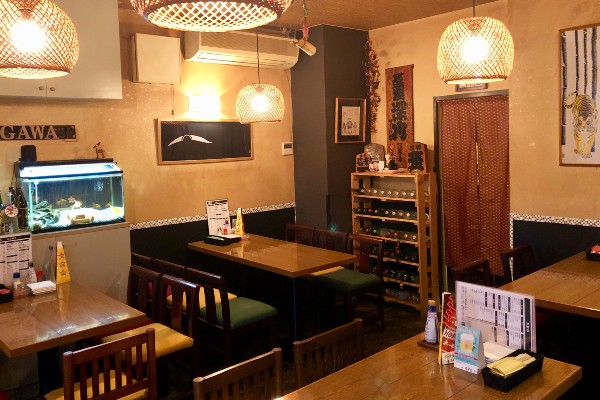 Located on Maruhachi street a few minutes' walk south of Ojima station on the Shinjuku line, Izakaya Fukagawa looked very warm and inviting on a chilly winter's evening. We stepped inside and heard a potted version of its history from owner Mr. Nozawa. "My father originally opened the place in the 1980s in the Fukagawa area as a yakitori restaurant, hence the name," he explained. "He was famously very fussy about the quality of ingredients and also served as a representative at the large summer festival there. After the restaurant moved here to Kitasuna he retained the name"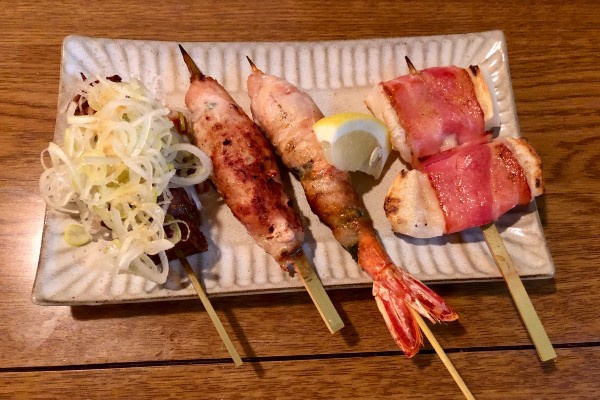 The yakitori legacy lives on with a wide selection available. Pictured here are, from left: salted liver and negi onions (negi shio reba 180 yen), homemade minced chicken balls (tsukune 150 yen), plump shrimp wrapped in pork (ebi buta bara maki 250 yen) and mochi rice cakes wrapped in bacon (mochi bacon 200 yen). They were excellent, and would be perfect accompanied by a nice cold beer.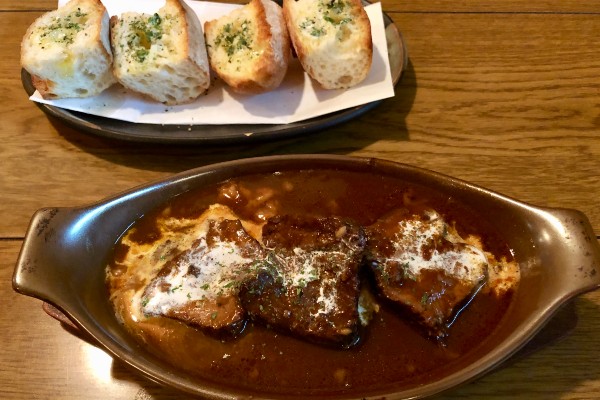 Following the tasty and filling yakitori Mrs. Nozawa produced another speciality, this beef tongue stew (700 yen) served with crunchy garlic bread (300 yen). The tongue, slowly simmered in a rich demi glace sauce for hours, was so soft it just melted in the mouth. We purred with pleasure at this hearty winter warmer (and my colleague took home an extra portion for her family).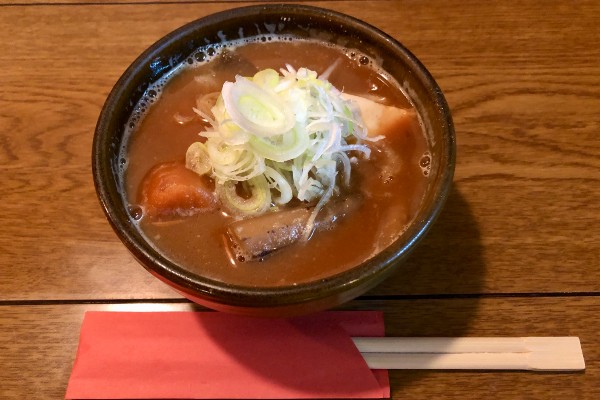 Another winter favourite is this wildly popular gyu-motsu nikomi (600 yen). Little known outside Japan, it contains honeycomb beef tripe and other offal, plus an array of vegetables such as daikon radish, carrot and burdock root. Simmered slowly to soften the tripe, it's a meaty, flavoursome and healthy dish for a cold midwinter night.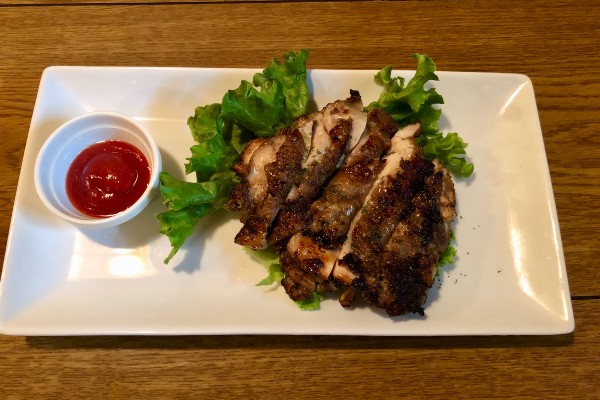 The comfortable atmosphere at Izakaya Fukagawa was further enhanced by the rather unusual background music of 1960s and 70s ska and early reggae classics lilting through the speakers. On inquiry it transpired that Mr. Nozawa had worked as a designer and in the music business for many years. This work had taken him to Jamaica where he was smitten by the local classic dish known as jerk chicken. It's chicken breast marinated in a blend of allspice, lime juice, Caribbean chili peppers, brown sugar, nutmeg, ginger, garlic, and a whole lot more.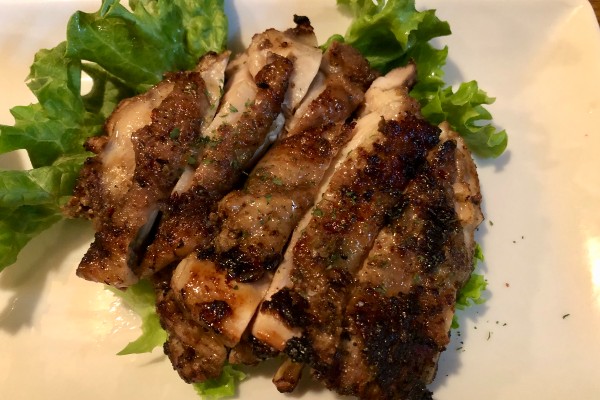 It's an absolute treat, pungently spicy in a warming sense, not burn-your-tongue fiery. At 600 yen, it's a bargain too. One can imagine it would be unbeatable on a warm summer night, washed down with an ice-cold beer, top rankin' tunes on the go. It's very tasty in winter, too.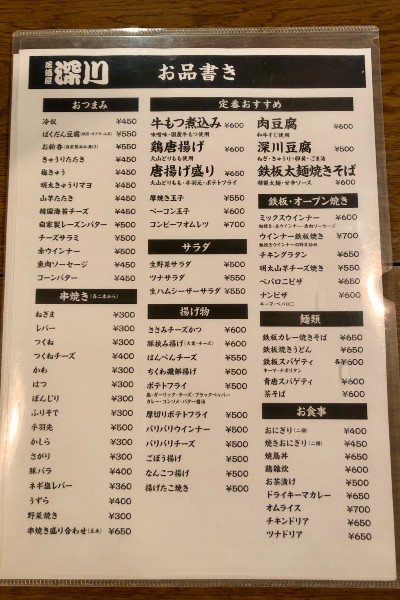 The menu features around 16 kinds of yakitori, a host of small dishes, many deep-fried favourites such as karaage chicken, various fried noodles, tofu dishes, salads, sausages, spaghetti, pizzas, and so much more. Something for everyone in fact, and at reasonable prices.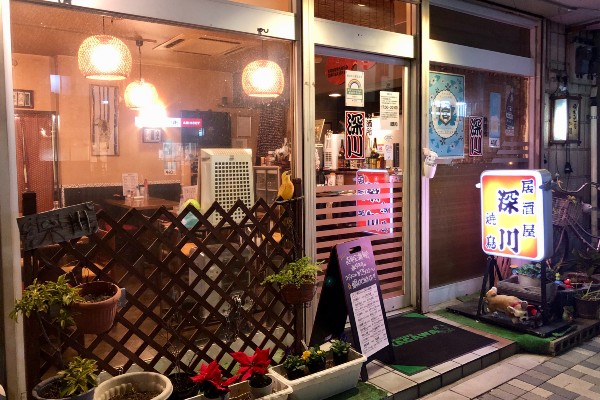 In particular the hot plate thick fried noodles (teppan futomen yakisoba 600 yen) and the dry keema curry (650 yen) are popular items. Izakaya Fukagawa attracts a very wide crowd, including local regulars, young people and music fans who come from all over. The food's great, the drinks cold and the atmosphere warm. If you're in the area, just drop in. You won't regret it!
Story and photographs by  Stephen Spencer