Club Style Karaoke till Dawn
Published: March 7, 2023
Ever dreamed of a pitch dark karaoke place with mirror balls, a light show, and banging tunes just like a club, where you can drink and sing until dawn? Well, it's right here in Monzen-nakacho of all places! Magnet is the name and on a recent afternoon we dropped in to chat with proprietor Tsubasa.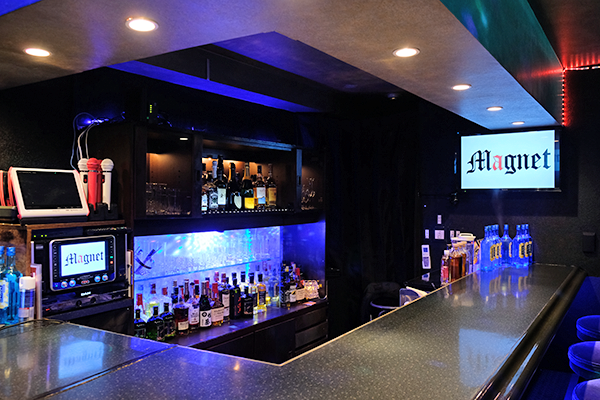 Located on a narrow backstreet just across Eitai Street from Tomioka Hachimangu, Magnet is up a couple of flights of stairs. Both the sign bolted to the exterior wall and front door give little indication of what's inside; stepping out of the waning sunlight into the darkness of the bar was a very pleasant surprise.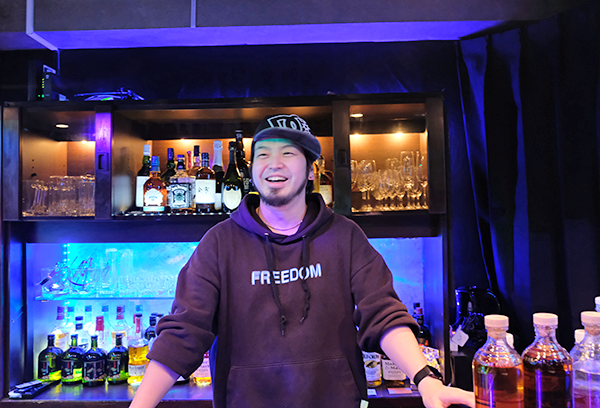 Magnet opened in December 2022. "I want people to enjoy music and singing in a club-style setting," said the perpetually smiling and dancing Tsubasa. "Whatever the song, I'll dance to it and we've got 260,000 to choose from!"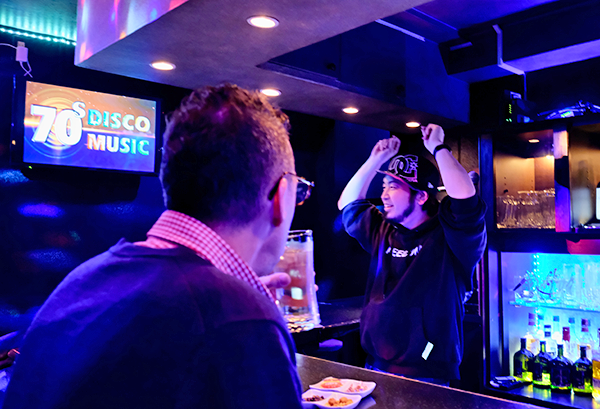 After a lengthy career as a professional dancer, Tsubasa used his wide experience of Japan's club scene to devise the concept of Magnet, "I'm dancing, the customers are dancing and clapping along; we're like the back dancers for the person who's singing. Although I'm a hip hop dancer I can dance to anything, from enka to disco to hip hop."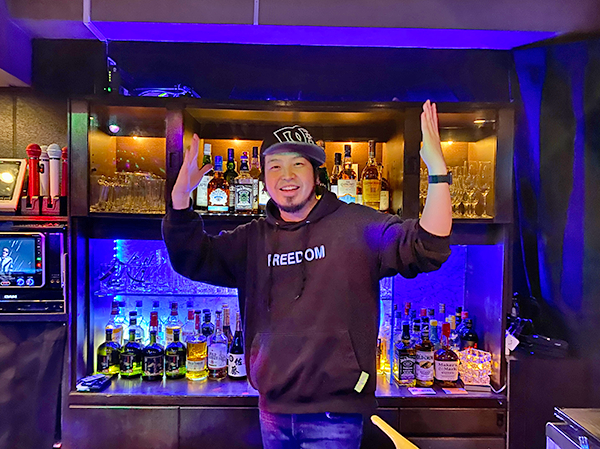 His enthusiasm is infectious. We requested some Bruno Mars and in a flash he was busting a groove behind the bar just like the singer himself. We all got right into it too, the toes were tapping and bodies started moving to the rhythm.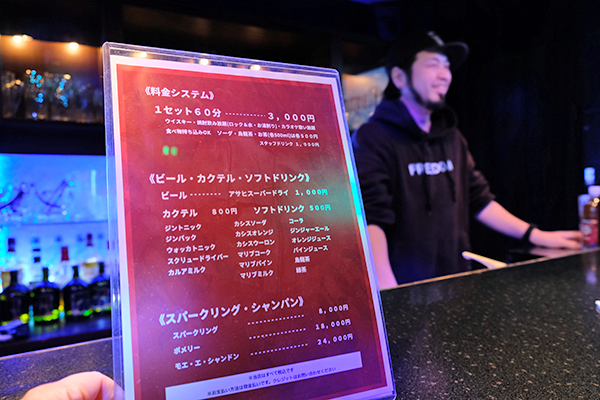 HOW DOES IT WORK?
The system is straightforward: customers pay 3,000 yen each for unlimited whiskey and shochu drinks, plus all they can sing in one hour. Soda and mixers must be bought but Kotomise coupon holders can enjoy a complimentary bottle. On the house!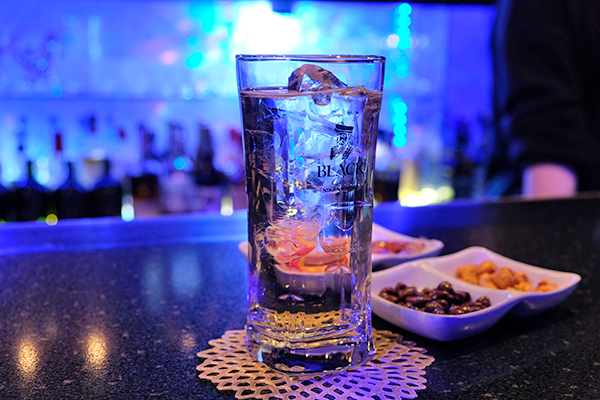 Other drinks are available too, of course: beer, cocktails (800 yen each) and soft drinks (500 yen each). Bottles of sparkling wine and champagne are on the menu too, for those who wish to push the boat out.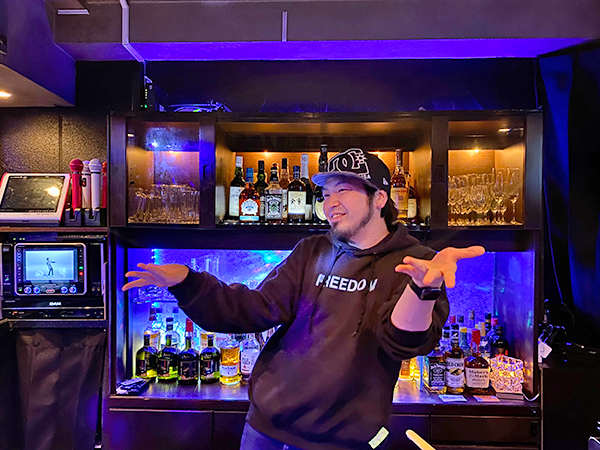 Magnet is a great choice for party people having fun who don't want to go home just yet. "We're open from 8:00 pm until 5:00 am. Customers drop in as a second or even third place after dinner and can party on until dawn. Come on down, we'll be having fun," Tsubasa said.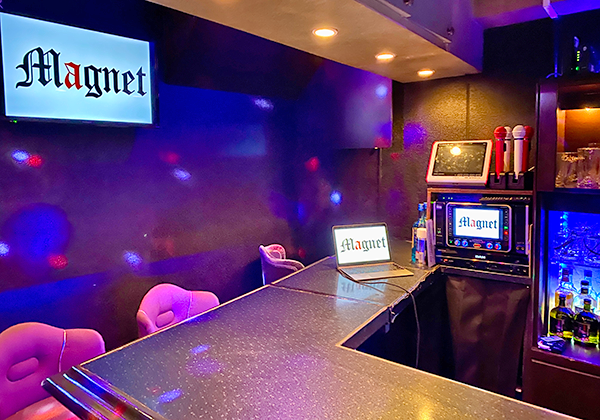 The sound system at Magnet is exceptionally good quality. "I've been dancing in clubs for years and understand sound quality. I've learned how to mix sound so I can adjust the sound to the individual voice of the singer," he explained.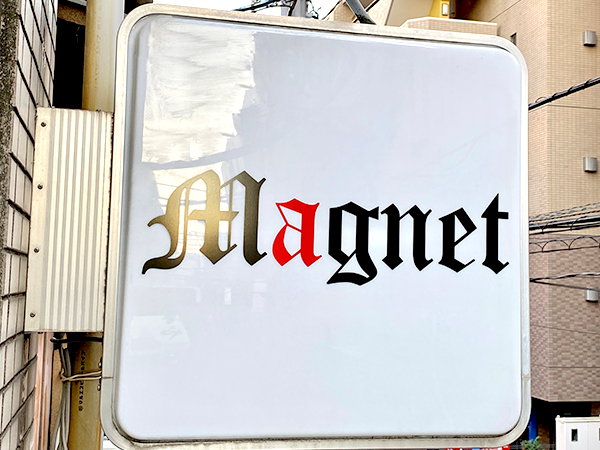 If you're into clubbing, karaoke, discos, and music (we listened to Bruno Mars, 70s disco and 90s house) plus drinking then Magnet is the place to go. Tsubasa said he puts a mirror ball outside after 8pm so you can't miss it!
by Stephen Spencer