Cosy Traditional Snack
Published: December 14, 2022
Snack bars, or sunakku as they are properly called, are small drinking establishments managed by a mature female proprietor known as Mama, who pours the drinks, chats, and sings karaoke with the clientele. Pub Soleil is a friendly, comfortable snack in the Kitasuna area of Koto-ku, as we discovered on a recent visit.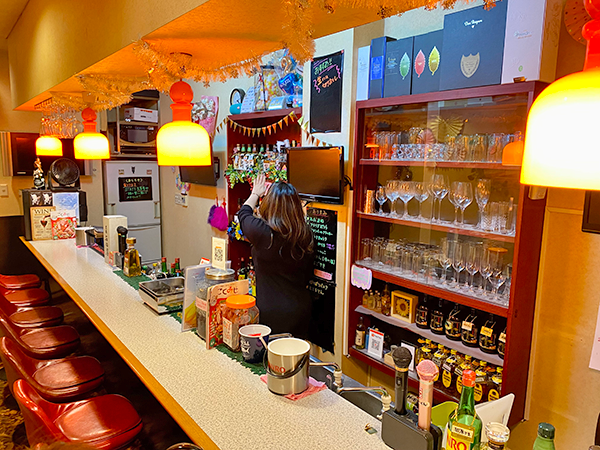 Pub Soleil, which opened in September 2018, has the classic snack design of a lengthy bar counter and ten comfortably plush leather seats. It's bright and cheery, staffed by a mature and wise Mama, ably assisted by two younger women, one of whom was there when we visited.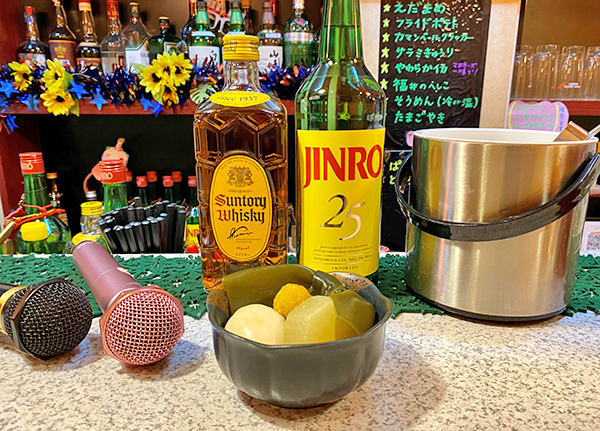 Snacks are different from pubs, bars and izakaya in their ordering system. At Pub Soleil, like most snacks, instead of cash on delivery customers pay a fixed charge. This is 3,000 yen for female customers who can enjoy unlimited brand whiskey and shochu with water (mizuwari) or green tea (matchawari) plus some light snacks, all evening until closing time.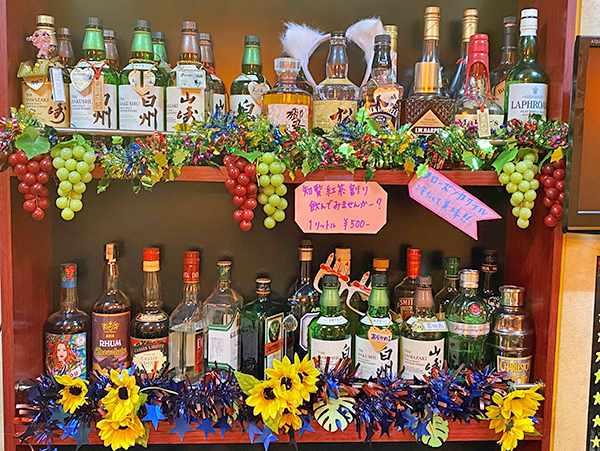 Men pay 4,000 yen which brings ice, mixers, and snacks, but doesn't include booze, which is purchased separately by the bottle. This is the famous 'bottle keep' system, where individual bottles featuring the name of their owner sit on the shelves waiting for his or her return. With your own bottle on the shelf and a friendly welcome guaranteed, the snack becomes a kind of second home, a place to relax and unwind.
Lovers of Japanese whiskey are in for a treat with this fine selection of award-winning Ichiro whiskeys from the Chichibu distillery in Saitama Prefecture. Globally renowned and hard to find, the Pub Soleil Mama-san has a special route to these elusive items. A glass of each will cost 1,500 yen, a small price to pay for such quality.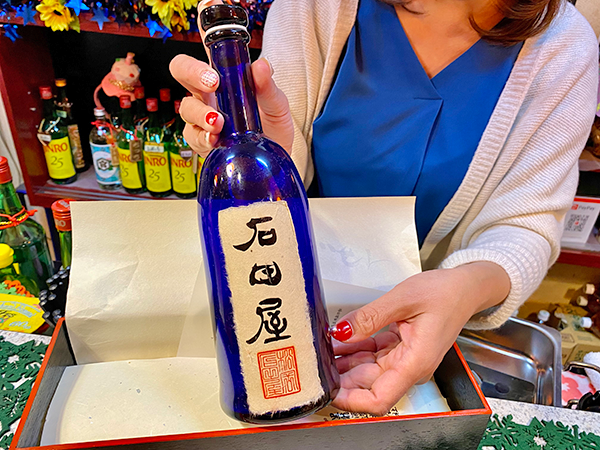 Alongside the premium Ichiro whiskey is this rare Fukui Prefecture sake, Kokuryu Ishida. A junmai daiginjo, the highest grade of sake, it's a real treat for the connoisseur.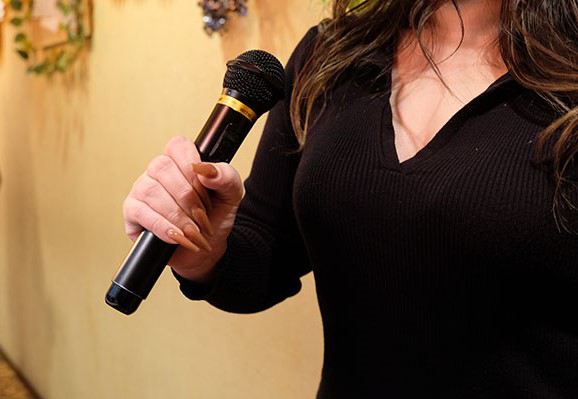 Customers can enjoy karaoke too, either solo or in a duet with the Pub Soleil staff. One song is just 100 yen, with the catalogue featuring hits old and new. While the staff were reluctant to have their photographs taken, we can confirm that they were most friendly and welcoming. It's a very comfortable place!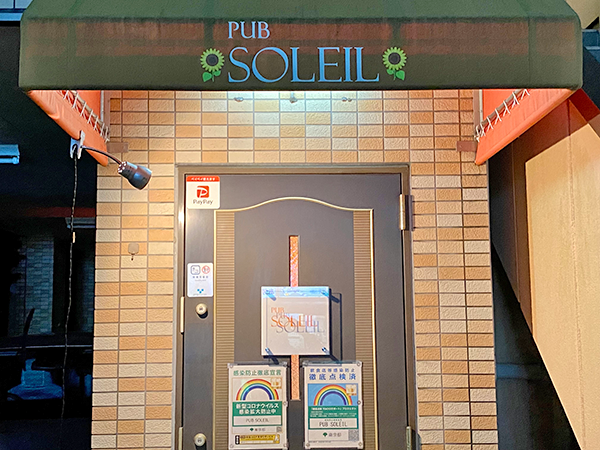 Most snacks tend to be located in bustling downtown areas or near stations Pub Soleil, on the other hand, is in a residential area so the customers are mostly locals, middle-aged and above, including career women who can relax, discuss work, enjoy a drink, and karaoke.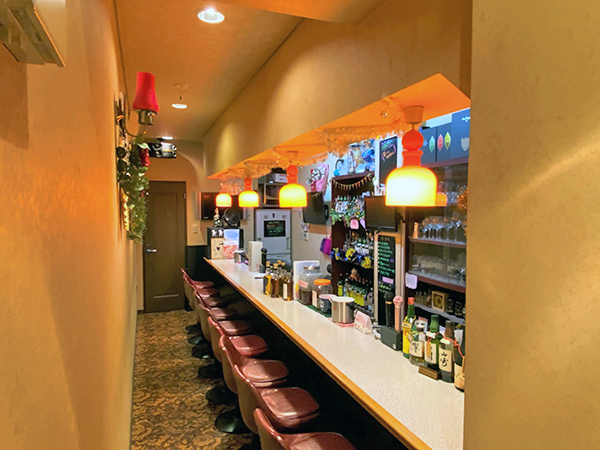 Inside it's bright and cosy. After a hard day at work customers can unwind with a couple of drinks, a stress-relieving karaoke session and a pleasant chat with sympathetic and understanding staff. If you've never tried a Japanese snack before, why not start at Pub Soleil?
by Stephen Spencer