Craft Beer Lovers Assemble at Kameido Beer
Published: June 29, 2022
Kameido Beer is a brewpub serving craft beer in the contemporary American style for discerning drinkers. It's the first brewpub in the Kameido area and probably the only one in Japan with an English brewer who learned the art of beer making in California before relocating to his wife's home area. On a recent sweltering afternoon, we dropped in for a chat with John and Atsuko, the brains behind Kameido Beer.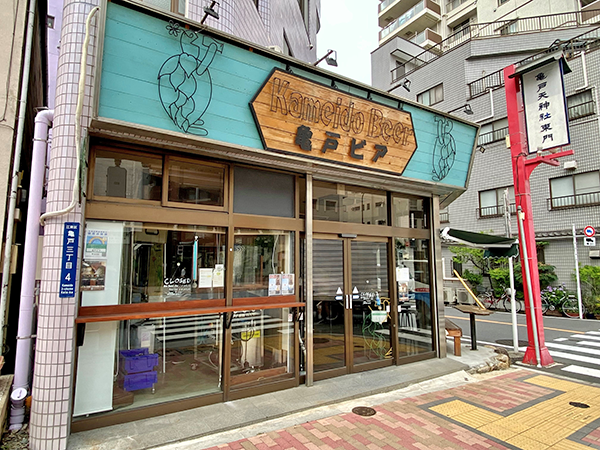 Kameido Beer is located right on Kurabashimae Street, a stone's throw from the renowned Kameido Tenjin shrine and equidistant from Kinshicho and Kameido stations. Noted for its wisteria trellises that draw huge crowds in April when the flowers burst into bloom, Kameido Tenjin is dedicated to 9th century scholar, poet, and politician Sugawara no Michizane, considered to be a "god of learning." The shrine attracts many students who visit to pray for success in examinations and their academic life. What better place to learn about the art of beer making?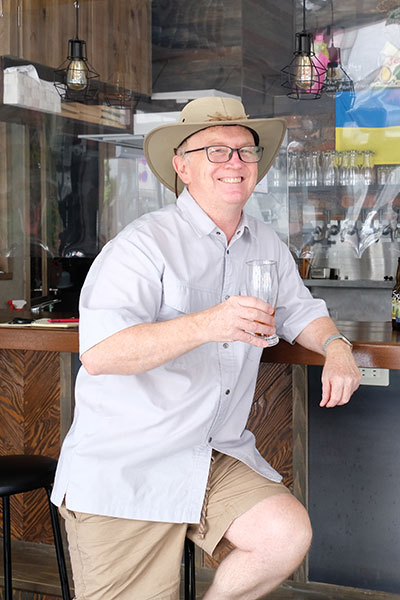 Hailing from the historic Cheshire town of Sale in England, John spent 33 years working in Los Angeles. "I started off making beer from Boots beer kits in the UK, then got hooked on IPA as the craft beer movement began in California," he explained. "I joined the renowned home-brewers club Pacific Gravity and began making my own beer in 2004. It was just a hobby, making beer for friends to drink when we had a barbecue or with dinner. They really liked it." John and his wife relocated to Japan in 2018 and opened Kameido Beer in October 2020.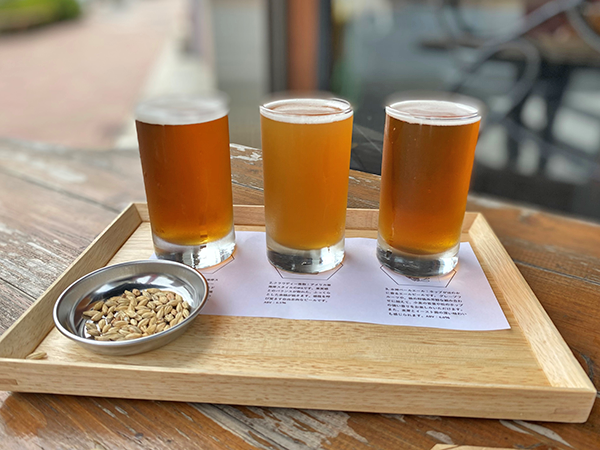 Kameido Beer offers half a dozen types of beer, mainly in the California craft beer style. For beginners unsure of what to order, there's a handy tasting set that features the three most popular brews for just 1,100 yen. From left to right are: Tenjin IPA, Cloudy Katori, and Suijin Pale Ale. The first two won silver medals at the Japan Great Beer Awards in 2021, with the latter taking a bronze medal too. John recommended starting taste tests with the lowest alcohol content beer first, which in this case is the Suijin Pale Ale at 6%!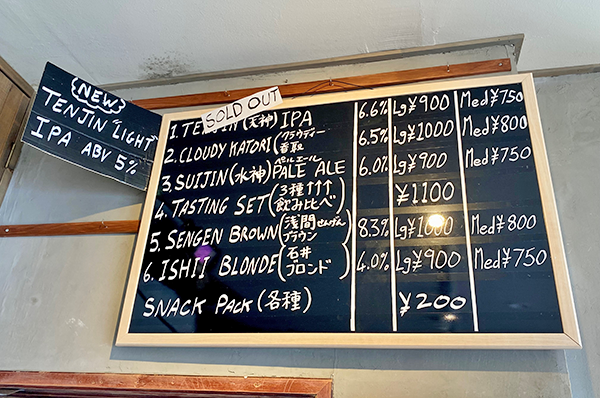 While the three beers from the tasting set are usually available, there are other seasonal varieties that appear on the list. Every part of the lengthy brewing process is performed by John himself.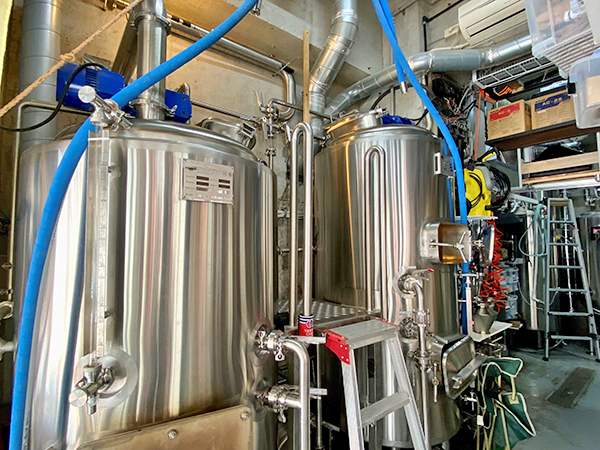 The building was entirely remodelled to accommodate the mash tun, brewing kettles, whirlpool, cooling, and filtration systems. John mills his own malt with a hefty piece of equipment that's hoisted up into the roof when not in use to save space.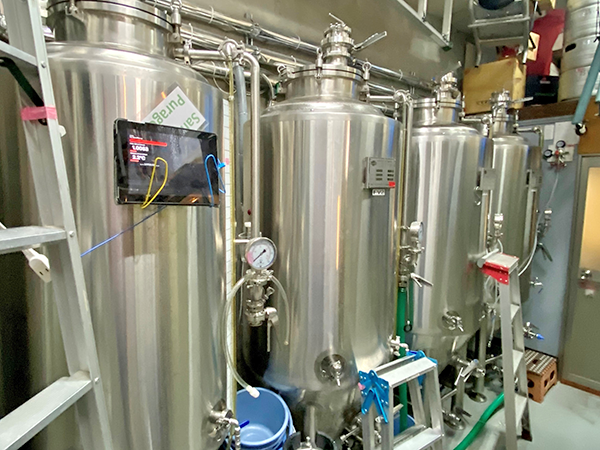 The gleaming fermentation tanks fill the backroom of the brewing area. While the pub is open from Fridays to Sundays only, John attends every day as there's always work to be done.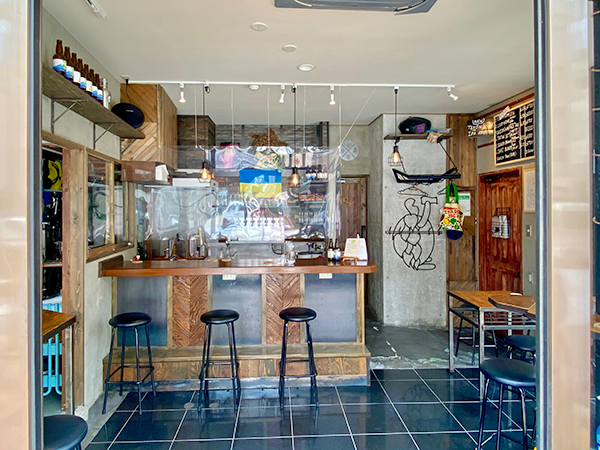 Although John and Atsuko returned to Japan in 2018, it took nearly two years to complete the vast array of procedures needed to finally open in 2020. John credited his wife with navigating the mountains of paperwork necessary, while he handmade most of the interior including the counter, tables and metalworking. It's a real labour of love!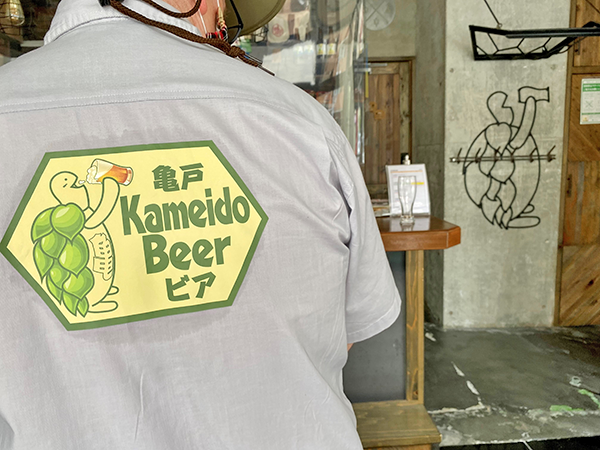 The turtle as hops logo was designed by their daughter. Kameido is literally 'turtle well' in English, with the eponymous beasts to be found in great numbers at Kameido Tenjin.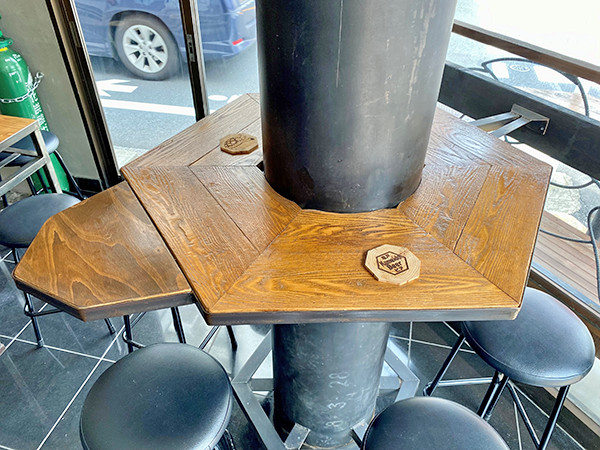 Everywhere you look there are turtles. Again, this table and the iron work for holding bags was designed and made by John.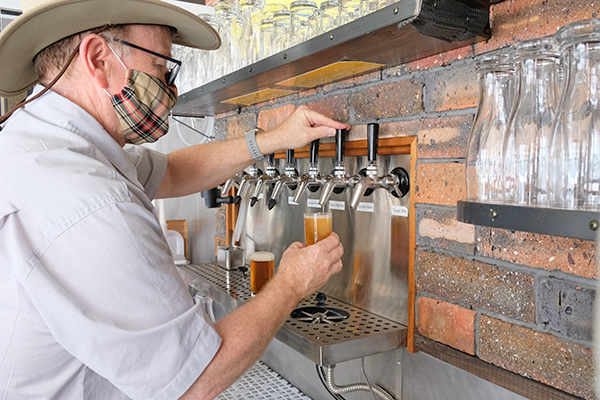 The proof is in the pouring, as they say. I tucked into the Tenjin IPA and Suijin Pale Ale, while my colleague enjoyed the Cloudy Katori. The Tenjin is a classic West Coast IPA, bursting with citrus, piney and hop flavours, while the Suijin Pale Ale was fruity, hoppy and moderately bitter with a dry finish. The hazy Cloudy Katori was a riot of tropical hop flavours according to my colleague, who expressed a desire to drink more at the earliest opportunity.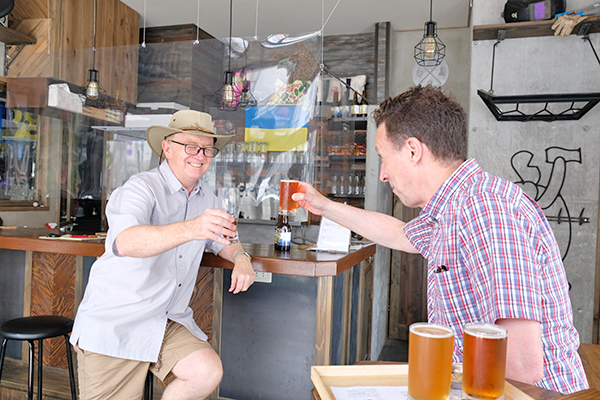 The great American polymath Benjamin Franklin is alleged to have said, "Beer is proof that God loves us and wants to see us happy." If you're in the Kameido or Kinshicho areas and feeling the urge for some superb contemporary craft beer and excellent company, then just head straight for Kameido Beer. Cheers!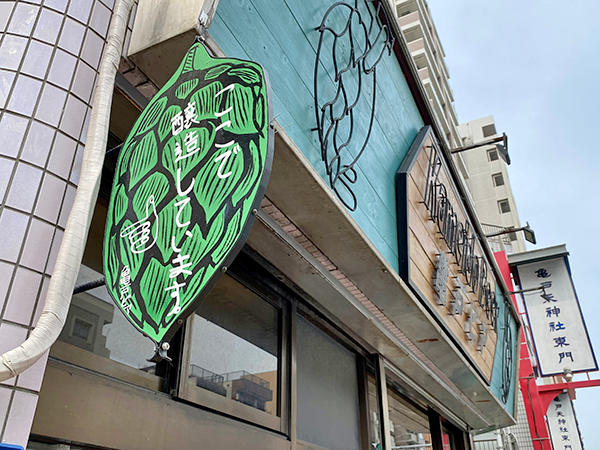 Just look for the sign of the hop!
Story and photos by Stephen Spencer