A Facial to Remember
Published: June 3, 2019
Have you ever considered treating yourself to a facial treatment, which includes a shave? Due to a quirk in the Japanese hairdressing licencing regulations, in principal, only barbers can offer a shave. That is why Create Hair Salon Fukui in Ojima's Nakanohashi Shopping Street, which on the outside looks like a quality barber's shop, offers a select beauty treatment course, including a shave, to both women and men.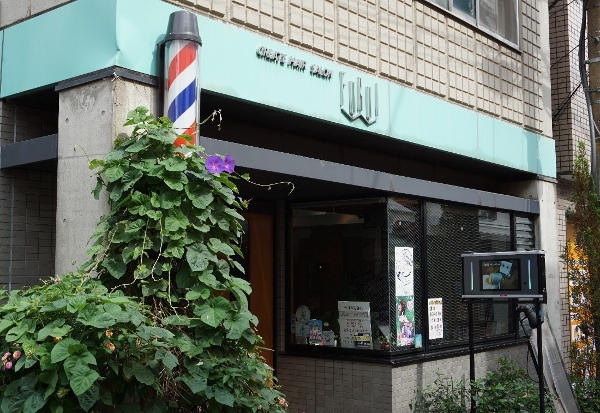 The Fukui family has been cutting and styling men's hair since 1904 and is now into its 4th generation at Create Hair Salon Fukui. In fact, there is a 5th generation son in the industry, working down in Kobe; however, he has established a prize-winning reputation in the field of ladies hair styling.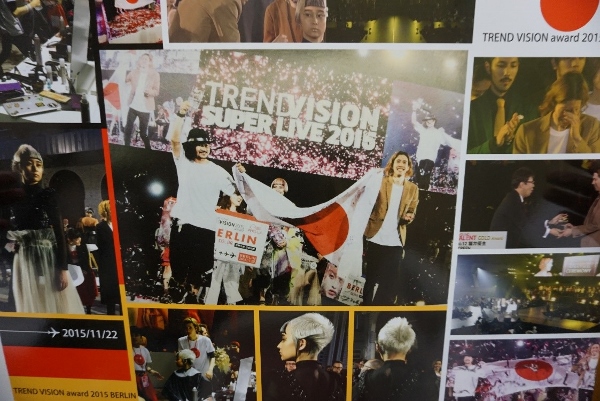 For men, Create Hair Salon Fukui offers a range of hair styling services, starting from a basic cut, shampoo, and shave for 3,900 yen to individual shaping, iron perms, and colouring. Talking with the Fukuis, what is on offer here definitely differs from the 1,000 yen 10 minutes electric clipper cut offered by some large hair-cutting chains.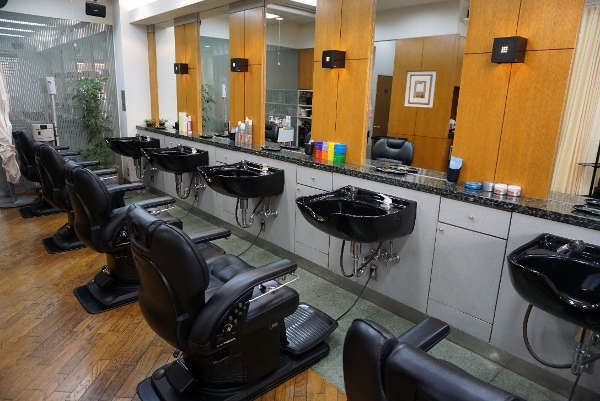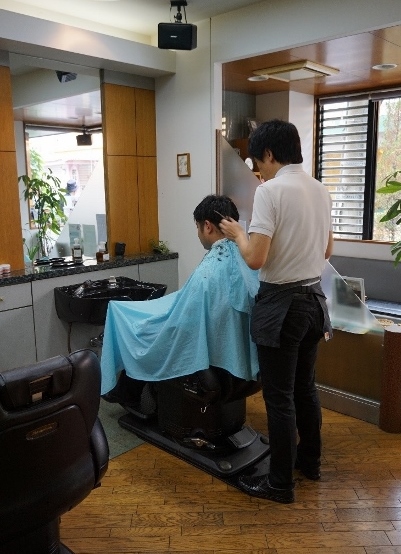 Language is not considered a problem for the Fukui family, and non-Japanese customers are always welcome; if in doubt, there is a brochure to hand, prepared by the national hairdresser association, which covers survival barbershop conversation and shows various cuts and styles for men.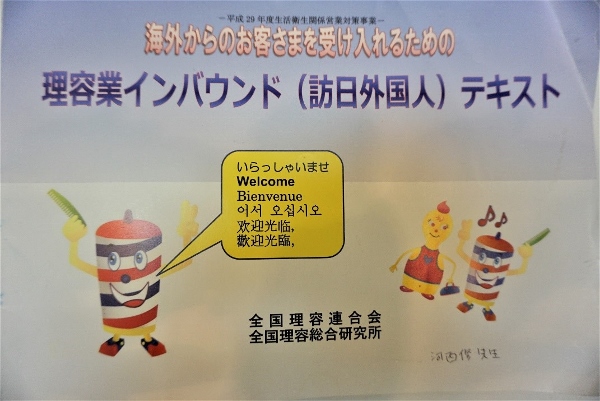 And while you are waiting to be served (on a first come first served basis) you can always pass away the time by browsing through the manga (comic books) on display.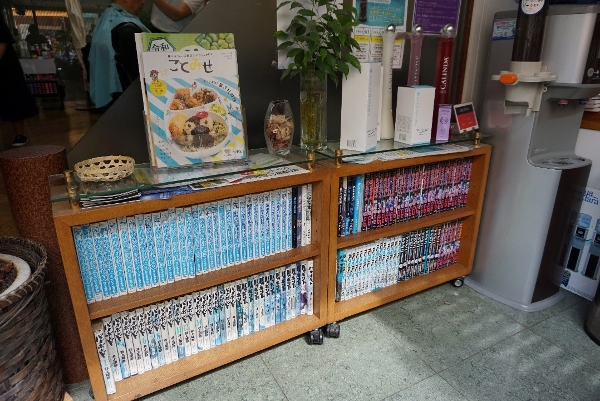 Currently, the salon is run by Mr. Yoshio Fukui, assisted by his father Kazuo, but it was his wife, Shoko, who my wife and I had come along to meet. Mrs. Fukui studied for 2 years to obtain her professional barber's licence and looks after the facial treatment side of the business. Pulling back a curtain she showed my wife to what looked an extremely comfortable reclining chair, complete with leg rest, where from 40 minutes to 2 hours customers are shut off from the world and are free to doze or pour their hearts out to Mrs. Fukui, whilst she proceeds to give the "facial". Here, mainly female clientele ranges from office workers, calling in after a day at the office, through brides coming for special treatment before their wedding day, to pensioners wanting to keep up appearances or to treat themselves.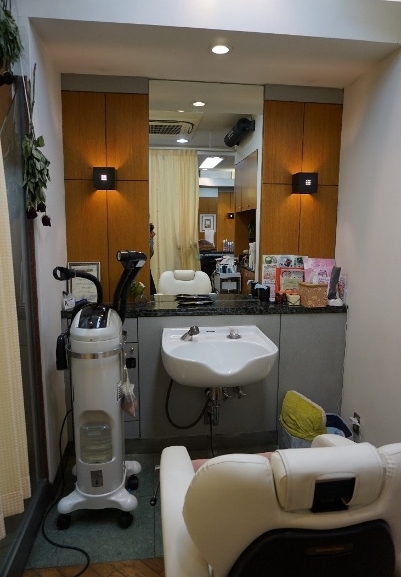 The treatment comprises various elements, starting with a rigorous massage of the lymph glands, neck, and face, using cleansing oil. This massage aims to make the face smaller by reducing swelling and tightening up any facial droop.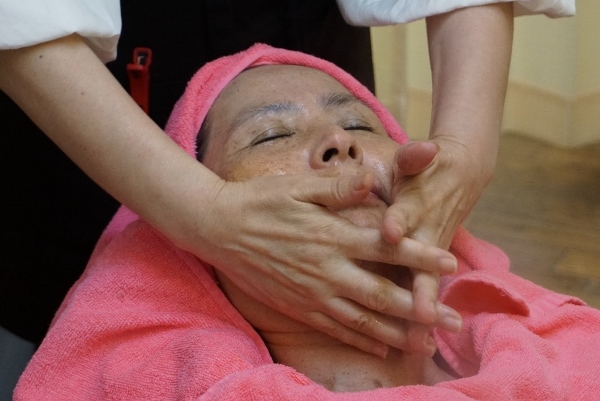 Whilst this was happening a humidifier pumped ionised air into the cubicle.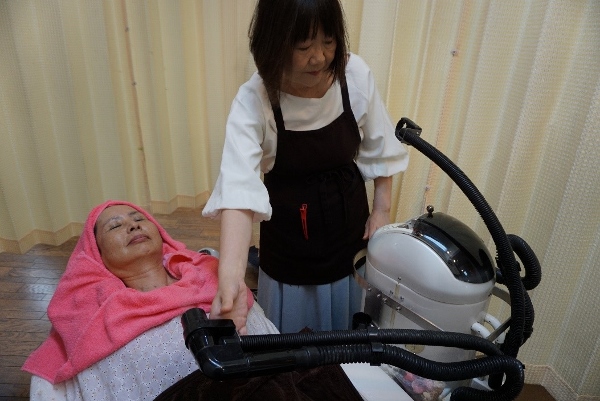 Then came the hot face cloth and towels,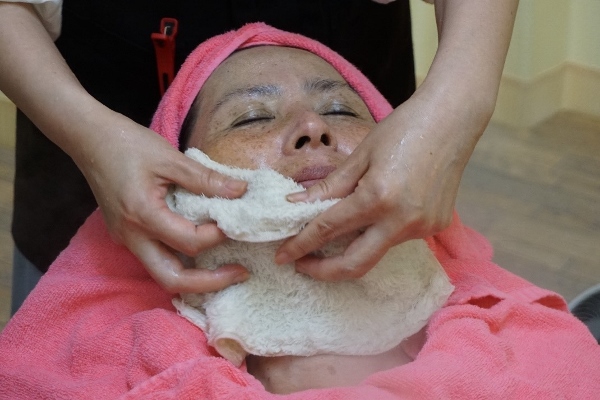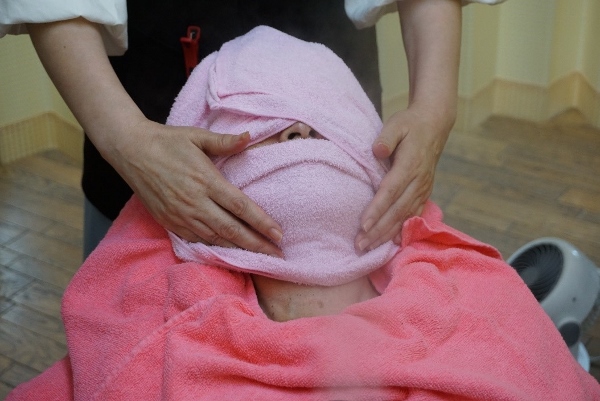 to be followed by a further massage using sunflower oil.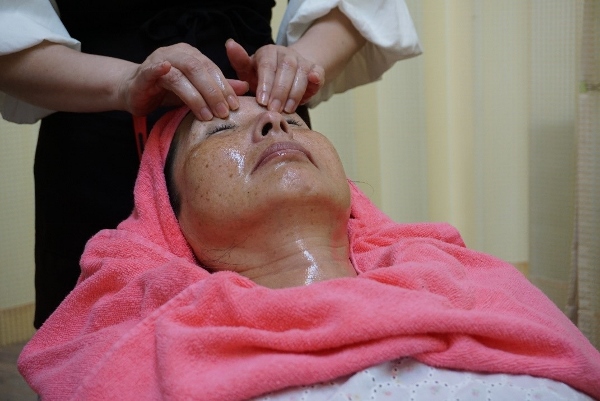 Mrs. Fukui then prepared to coat the face with enzyme whitening to clean and tone the skin.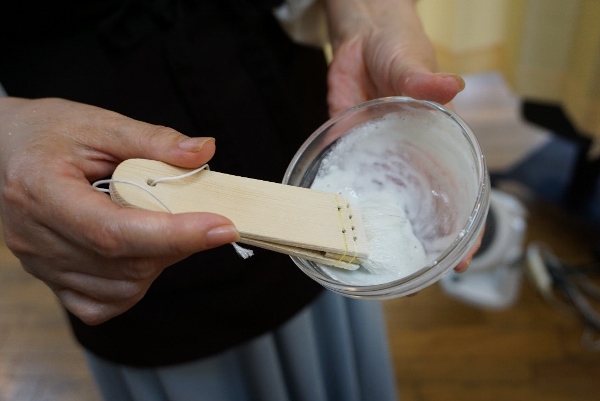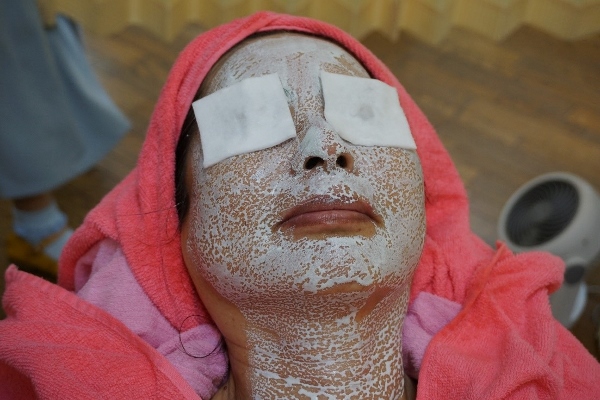 The next step was the facial shave. Mrs. Fukui carefully worked up a lather before applying it to my wife's face.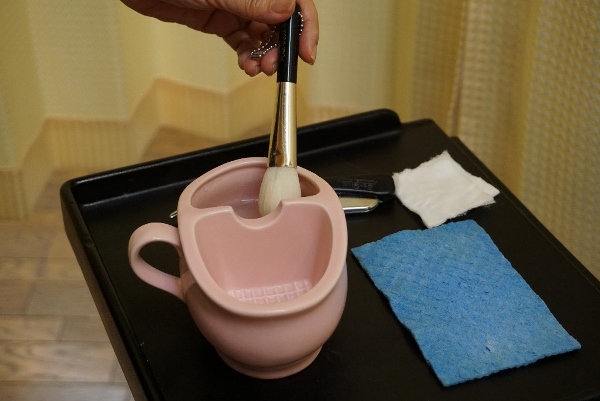 Then taking out a modern version of a cut-throat razor,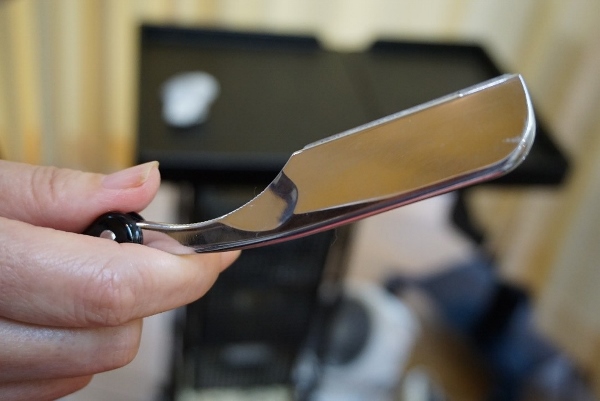 she began to slowly and carefully work on removing the facial hair from the neck, cheeks, around the mouth, forehead and ears.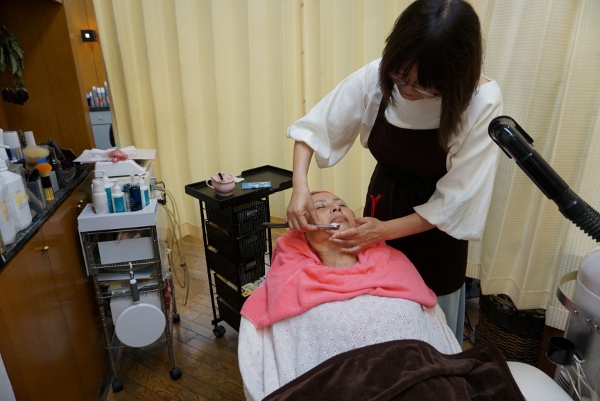 Up until then we had been chatting away, but suddenly a silence fell on the curtained cubicle as Mrs. Fukui concentrated on the delicate job in hand, smoothly and expertly running the blade over the skin. Once she had finished, she repeated the process to ensure that she had thoroughly removed all the "fuzz". It was fascinating to watch a craftsperson in operation.
After this a cool face pack made from tourmaline (a mask made from stone not paper, which surprised me) was placed over my wife's face and a non-alcohol enzyme lotion was applied.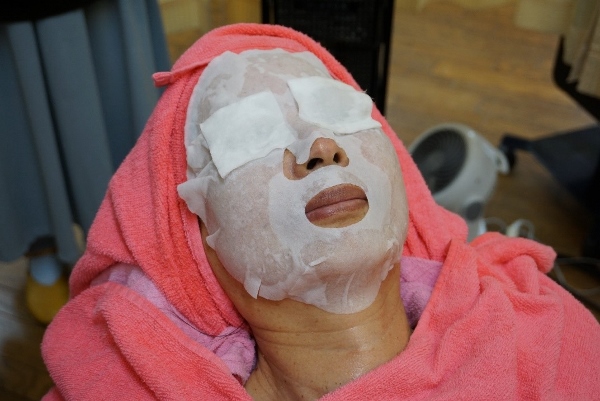 Her eyebrows were trimmed and shaped.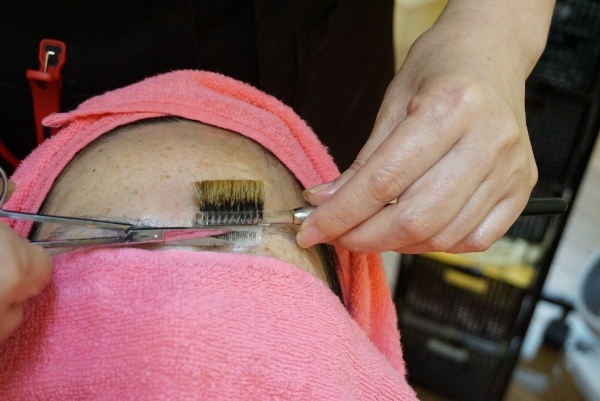 This was all capped off by a final neck and shoulder massage, from which she emerged relaxed and drowsy, but radiant and happy. This "basic" course of treatment took about 70 minutes and cost only 4,700 yen and judging from the look on my wife's face it was well worth it.
So, ladies (and gents), why not try this unique aspect of Japanese culture for yourselves. My wife certainly enjoyed it and has vowed to come back again to experience Create Hair Salon Fukui's small taste of luxury.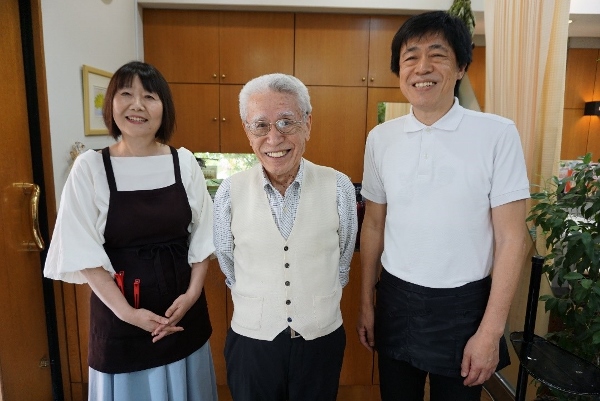 Story and Photos by Jeremy Hutchinson