Curry and a View at Shiva Mahal
Published: September 18, 2020
2020 has been a tough year all around, and the endless summer heat plus social distancing measures has Tokyoites seeking out comfort food. One of the top take-out choices is Indian, more specifically: curry sets. Located on the second floor just a few steps from Ojima Station, Shiva Mahal is hard to miss with bright signage at the door and on the balcony.
The sister restaurant to City Mart, Shiva Mahal is also run by owner Poudel Santosh, who left his native Nepal for Japan many years ago.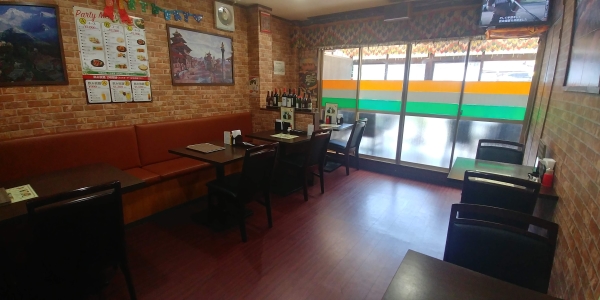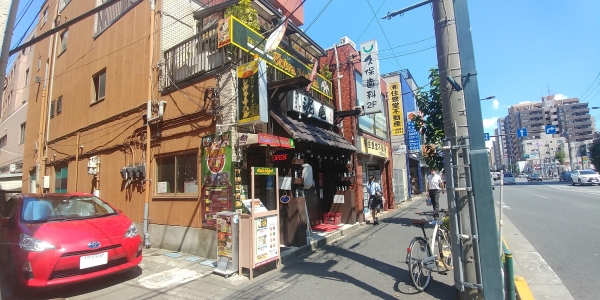 The restaurant serves a wide variety of Indian food, specialising in curry and tandoori, and with a focus on the dining-in experience. Decorated with brick-patterned walls, and soft lighting, the ambience is relaxing and inviting.
"Of course, with the current COVID-19 situation, most of our clientele does take-out. But before the pandemic, we had lots of dinner parties," Mr. Santosh explains.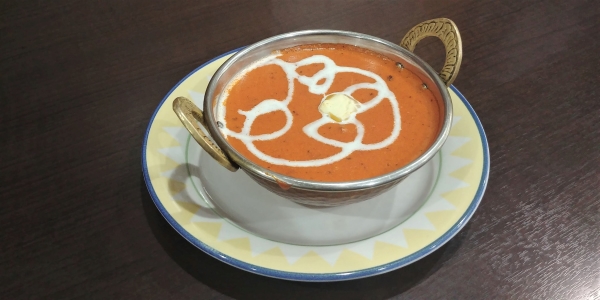 On the menu, there are a staggering 27 different kinds of curry (780 to 1000 yen), all of which can be ordered in 5 levels of spiciness, from mild to hyper hot, but I wasn't brave enough to order the highest level! Paired with a curry, rice or plain nan bread is an additional 200 yen, with 100 yen for a drink, 120 yen for a small salad, and 350 yen for the nan set (cheese, garlic, among others).
In addition to the wide selection, there is also a monthly seasonal special. October is pumpkin curry with pumpkin and cheese nan. I've already made a note for myself in my calendar.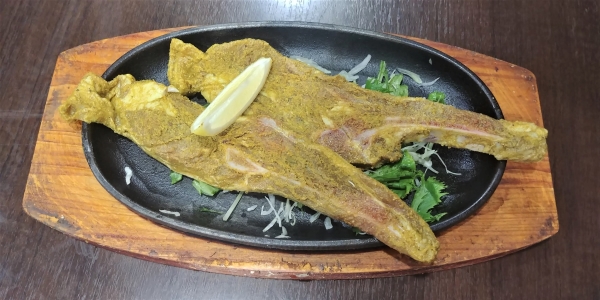 We arrived just before lunchtime and got a peek into the kitchen to watch the chefs preparing the day's curry's as well as nan bread. Made fresh for each order, the nan bread is skillfully grilled to perfection.
After Mr. Santosh had graciously taken time out of his busy day to show us around, it was time to dig in. We tried the green salad, keema nan, cheese nan, black curry, and prawn sag curry.
Curry is always a bit of heavy meal, so the salad perfectly balanced with the rich creamy sauce and was packed full with lettuce, cucumber, tomato, and corn.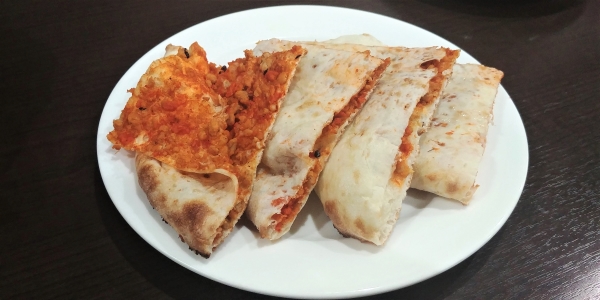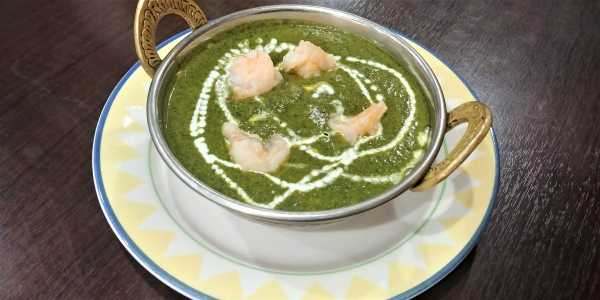 The black curry and prawn sag curry were both delightfully rich in flavour and very satisfying when combined with the cheese nan and keema nan (filled with lentils and spices).
The restaurant industry has certainly seen a dip in customers eating on the premises, however, that doesn't mean customers have stopped ordering all-together. Take-out has become so popular at the moment that Shiva Mahal now offers customers a free tote bag for orders over 5000 yen!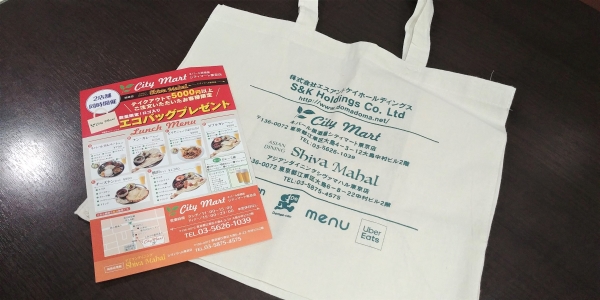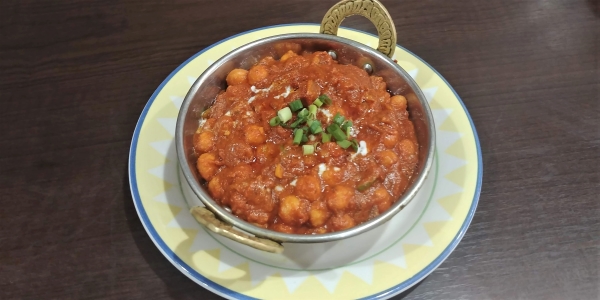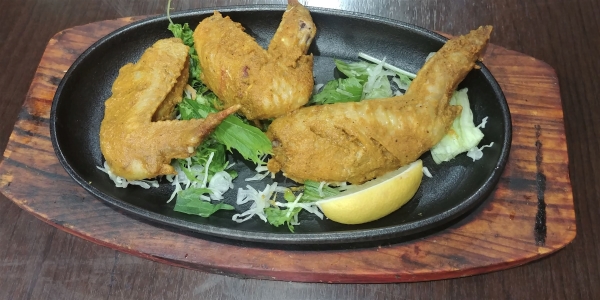 A rarity in Japan, Shiva Mahal has a private veranda that can be closed off from the rest of the restaurant but features a full view onto the streets. A delight for diners and a change from the common closed of rooms in Japanese restaurants.
If you're like many of the local clientele, and are looking for a delicious bite to eat to brighten up your day, look no further than Shiva Mahal, perhaps even stay and enjoy the view!
Story and photographs by Jenna Wilson