Curry, Soba, Ramen at Niwatei Kameido
Published: July 12, 2021
Niwatei Kameido is a popular restaurant serving a wide variety of traditional Japanese favourites. On a recent rain-lashed morning, we braved the elements to enjoy a chat with manager Mr. Takuya Shimura.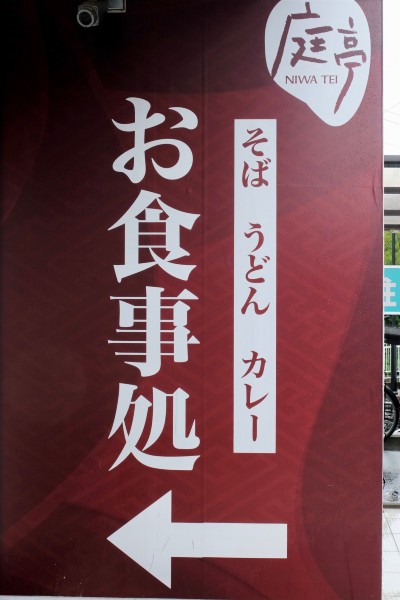 Niwatei Kameido is located on the very northern edge of Koto-ku, facing the River Kitajukken on Asakusa Street, some 15 minutes' walk from Kameido station. It's an old residential area, almost literally in the shadow of Tokyo Skytree. Niwatei Kameido is reached through the bicycle parking area at the side of a large entertainment building with its own multi-storey car park.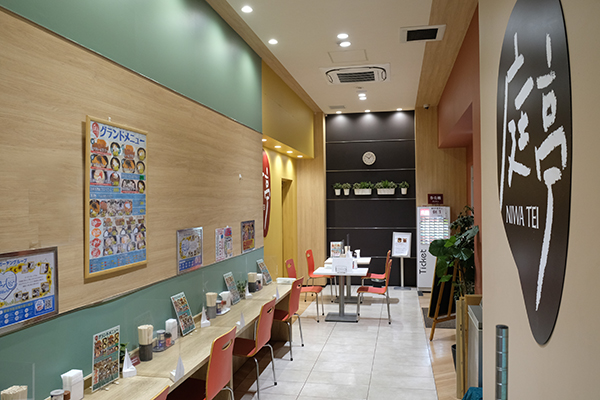 The restaurant is long and narrow, with a counter running the length of one wall and two tables at its end. All current health protocols are solidly in place, with clear plastic partitions firmly fixed between seats and on the tables.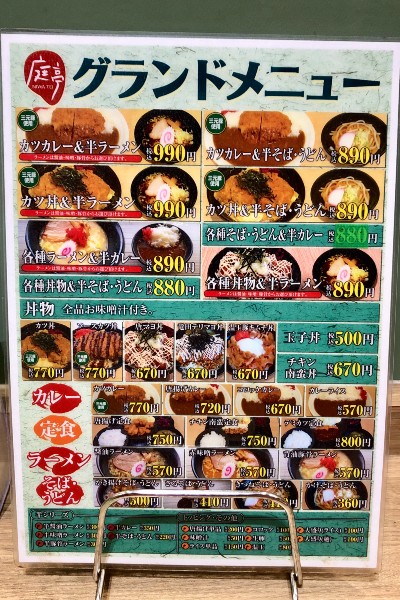 The menu is chock full of favourites. "There's something for everyone here," as the friendly and welcoming staff explained. Curry, set lunches, ramen, soba or udon, rice bowls (don) and more, all reasonably priced.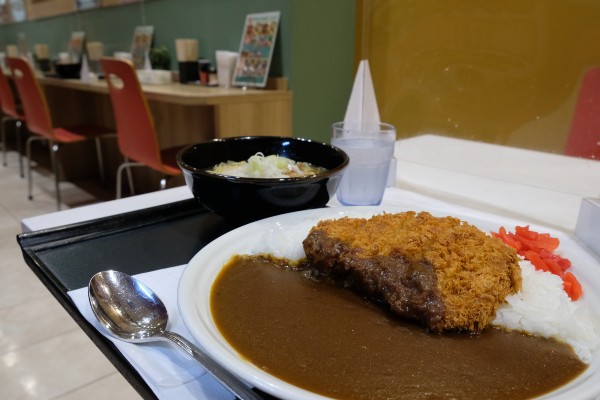 "Our number one top selling single item is the pork cutlet (katsu) curry rice," said Mr. Shimura. "The curry has a nice spicy aroma yet isn't too hot, while the pork is Sangenton, a well-known brand in Japan." The katsu curry is just 770 yen including tax, when ordered by itself.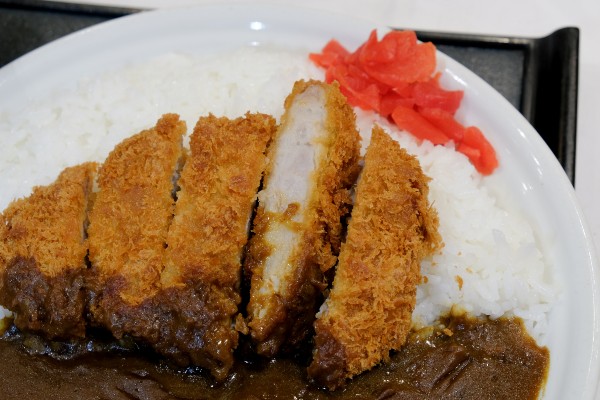 The pork cutlet was crisply fried on the outside, while soft and juicy within. The curry sauce was neither too sweet nor too spicy to mask the flavour of the pork. It's also a fairly large plateful, suitable for those with a healthy appetite. The curry can be selected with fried chicken (720 yen), a croquette (670 yen) or by itself (570 yen).
As with many such restaurants in Japan, one first makes a selection from the ticket machine by the door, then presents the ticket to the counter staff. It's colour coded: half and half sets in red, curry in yellow, on-rice bowls in pink, set meals (teishoku) in light blue, ramen in green, and so on.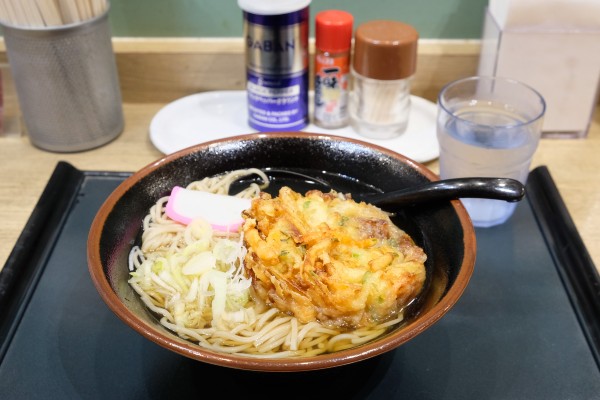 This kakiage soba was also a healthy portion and terrific value at 500 yen including tax. The soba noodles had a nice toothsome texture, while the freshly-made mixed vegetable, and shrimp tempura was hot, crisp and thick. This is also available with udon noodles instead of soba, as are the other three soba dishes on the menu: cold noodles with dipping sauce (zaru 410 yen), hot noodles with deep-fried tofu slice (aburaage 410 yen), and noodles with tempura nubbins (kake soba 360 yen).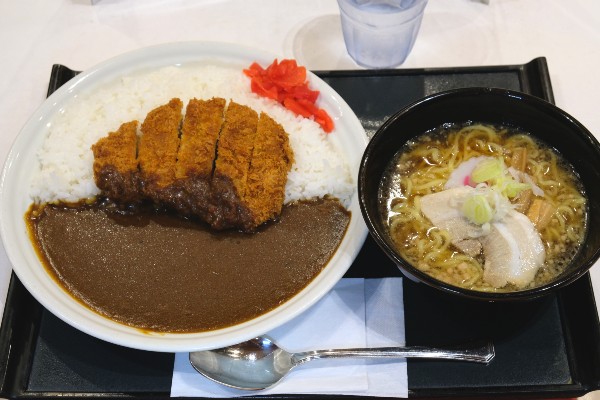 Ramen comes in three soup varieties: shio (salt), miso (fermented soybean paste) and pork bone (tonkotsu), all of which are 570 yen. The most popular sets at Niwatei combine a pork cutlet dish with a half size ramen, like this katsu curry/half shio ramen set for 990 yen. On a  humid, rainy day the savoury, lightly salted soup was really refreshing. As Mr. Shimura said, "The half sets are particularly popular with senior ladies."
Japanese style deep-fried chicken (karaage) is also available as a set lunch with soup, rice and pickles, as is the chicken nanban, a popular dish of fried chicken in a tangy vinegar sauce topped with creamy sauce tartar. Both are 750 yen. As Mr. Shimura explained, "There aren't any restaurants around here so we get quite busy, mainly with local residents. They're very friendly and there's a comfortable atmosphere here. It's a place where people can relax in each other's company." We certainly enjoyed our trip to Niwatei and hope you will too!
※All prices are inclusive of tax.
Story and Photos by Stephen Spencer