Dance, Sing, Act with GTS!
Published: February 13, 2023
GTS Dance Musical School has been training the youth of Koto-ku in ballet, dance, and musical performance arts for many years now. On a recent wintery afternoon, we dropped in to chat with dance teacher Mr. Yuto Suzuki.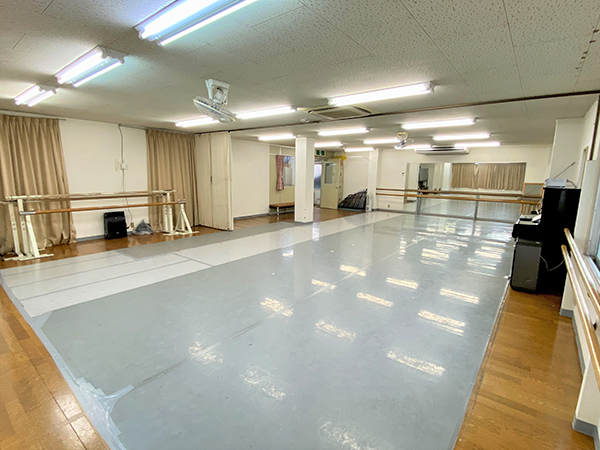 The school is located at the Meiji Street entrance of Sunamachi Ginza, just one minute's walk from the Kitasuna ni-chome but stop, or some 10 minutes from Nishi-ojima, the nearest station. The surprisingly spacious studio is located on the third floor, up a flight of stairs on the left.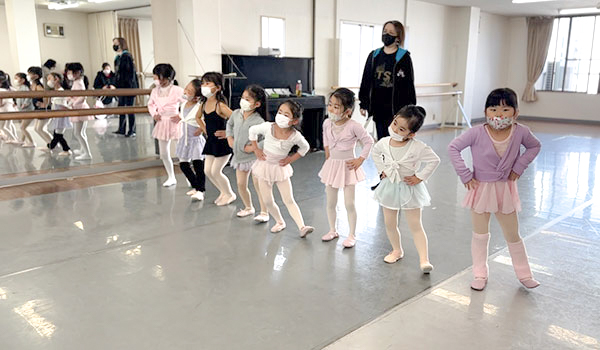 Grow To Shine
GTS actually stands for Grow To Shine, a fine motto for a stage school. The students range in age from three year-olds to university students, with most being elementary school children. Here the tiny tots of the Little Ballet Class are put through their paces. Aged from three to six, it's a fun class where they develop flexibility, physical strength and learn the basic poses. The Intermediate Class is one rank up, where they learn to stand on pointe, one of the major components of classical ballet. Once every two years there's a GTS ballet recital event where the children can perform.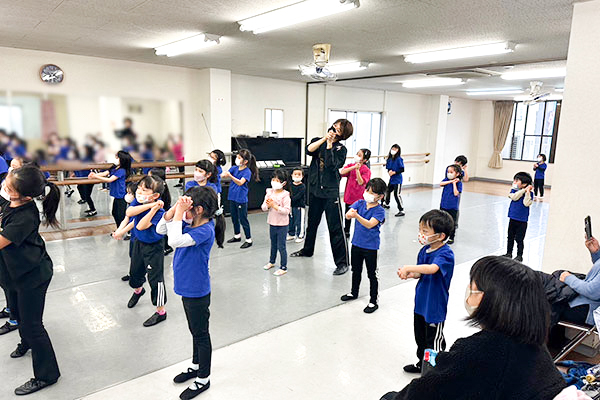 The regular dance classes also feature a major GTS event once every two years where the students can perform on a stage to showcase their development, alongside other events held throughout the year that the kids can join. The three to six-year-olds of the Kids Class shown here learn to develop a sense of rhythm and how to move to it, while the Junior Class enjoys learning the basics of dance while discovering how to express themselves through dance.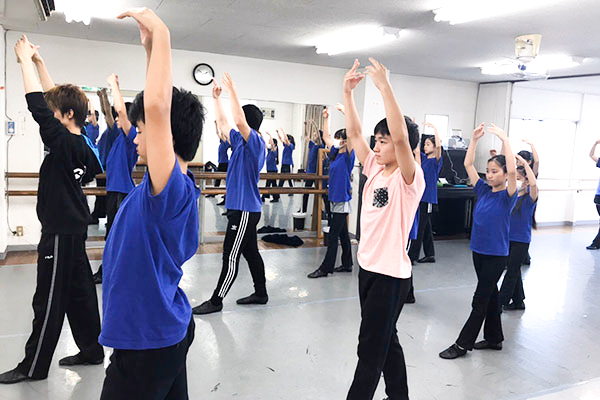 The Enhanced Class, for fifth grade elementary students and above, is squarely focused on those who wish to follow a career on the stage. The students learn the aspects of ballet that dancers need while studying detailed techniques.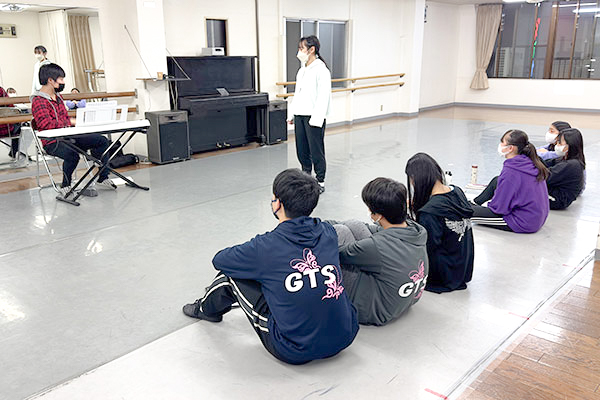 The SP Enhanced Class consists of small groups who receive intense, expert training from professionals currently active in their individual fields. These classes feature not only dance but singing and performance arts, all the fundamentals needed for live theatre or musical stage work. The classes are taught by experienced ballet dancers, stage actors and even presidents of talent agencies, a very high level of expertise indeed.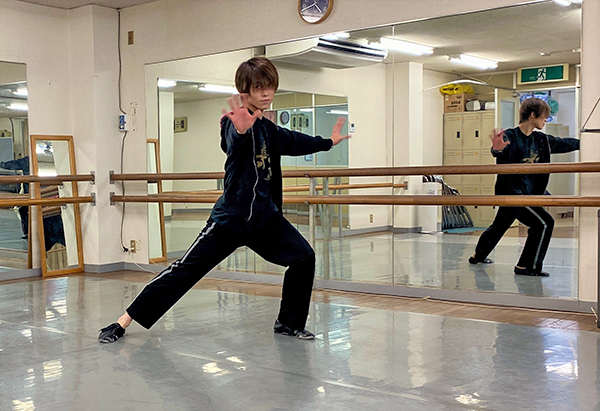 Youthful instructor Yuto Suzuki, trained in tap and ballet from an early age, has considerable experience of musical and theatrical performance. He currently teaches dance and tap classes, also assisting in the ballet classes too.
"Although I was singing, dancing and performing on stage from an early age, I discovered the joys of teaching and now I'm working alongside our Principal SAKI to enable our students to make their dreams come true. It's very rewarding work. I want to continue working behind the scenes to create performances that move our audiences and remain in their hearts forever," he said.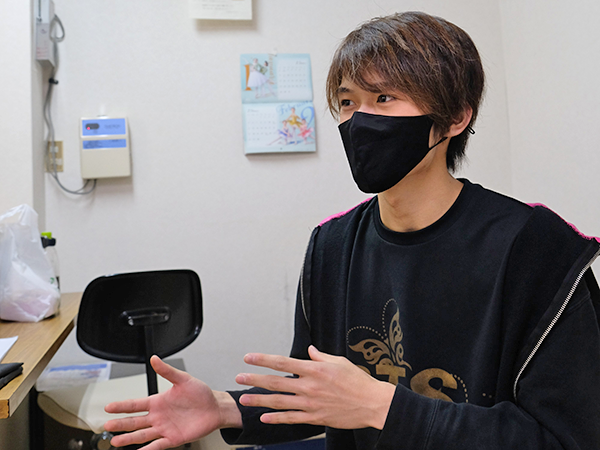 GTS Dance Musical also stages and choreographs its own original musicals We Go grease! And SEEKERS. The school is fully dedicated to creating a space where huge numbers of kids can perform and receive lessons from a wide variety of visiting instructors.
Class fees begin at 3,700 yen for the Kids Classes. Using the Kotomise coupon allows students a 50% reduction in the school registration fee, from 10,000 yen to 5,000. That's a real incentive!
by Stephen Spencer