Dear Mom: Pelvic Care for Mums
Published: March 31, 2022
Dear Mom is a brand new care salon for mothers and expectant mothers in the Sumiyoshi and Kiyosumi-shirakawa areas of Koto-ku.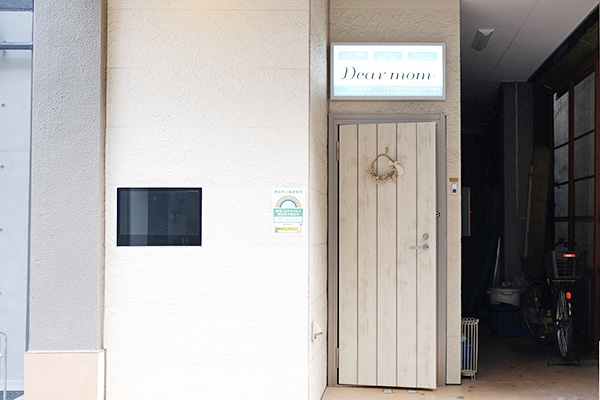 Dear Mom is located on a side street just off Kiyosubashi Street, midway between the two stations.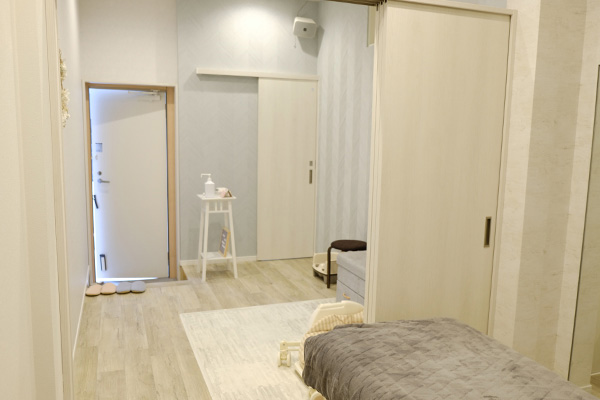 Strict infection controls are in place: temperature measurement, disinfection, and thorough ventilation.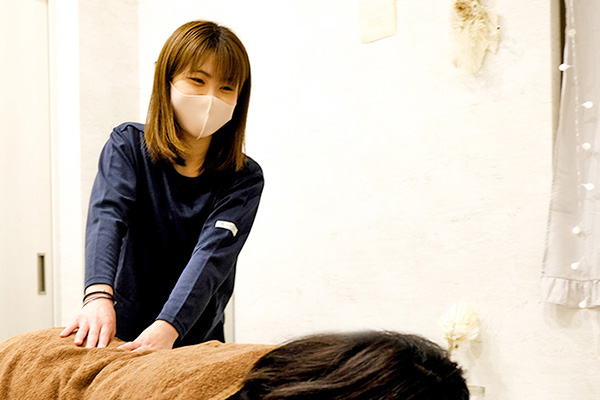 The salon is the brainchild of Ms. Maiko Osawa, who enjoyed the experience of mind and body healing in an affiliated salon while she herself was pregnant. She resolved to study pelvic therapy in school after giving birth and succeeded in opening Dear Mom in January 2021. Ms. Osawa herself was born and raised in Koto-ku.
Sessions are 60 or 90 minutes and consist entirely of full body hand massage focusing mainly on the areas around the pelvis. Fees begin at 11,000 yen for 60 minutes, with coupon tickets available at a discount.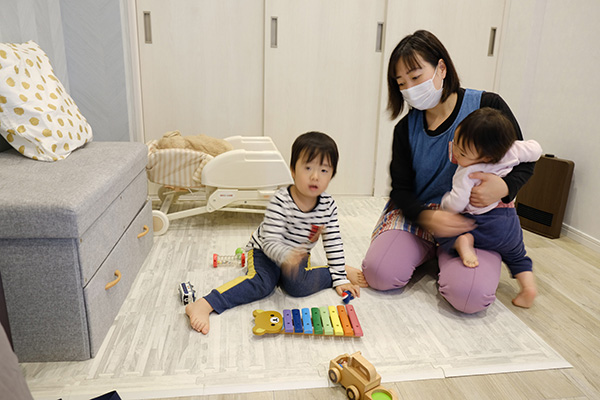 We asked Ms. Osawa why pelvic care is so important. "It's not only about easing such problems as lower back pain, swelling of the legs, and leg cramps in pregnant women but also preparing the body for postnatal life. It can accelerate the readjustment of the pelvis, which in turn can ease or reduce physical problems associated with child rearing like lower back pain or stiff shoulders. Pelvic care can also improve blood circulation and thus ease sensitivity to cold (hiesho, a common problem among Japanese women). Women attempting to become pregnant also visit the salon," she explained.
"Many women raising children wish to correct the distinctive postnatal posture they have developed. Some wish to learn how best to fasten their baby carriers, while others want to learn how to conduct basic pelvic exercises at home by themselves. I'm here to offer fundamental support to all women in these areas."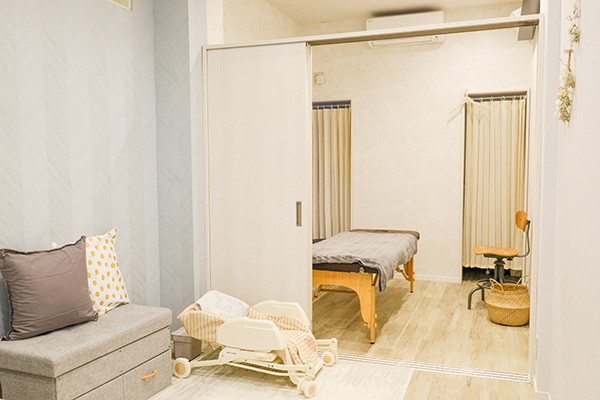 As any new mother will tell you, they have virtually no free time of their own after giving birth. The 60 or 90 minutes spent having a soothing massage at Dear Mom is precious time, which is why Dear Mom has a child care system for visiting mothers. The staff will take care of all children over one month old, with no extra cost. That's a great service!
"We offer the childcare service because we want young mothers to be able to relax and enjoy their time here without worrying about their children," said Ms. Osawa. "For full time home-makers and those on maternity leave, having a baby entails a complete change of life. They have no time to themselves, and even if they have childcare and are able to go out somewhere, they are naturally concerned about their kids and can't relax properly. We want to provide emotional support for mums like this."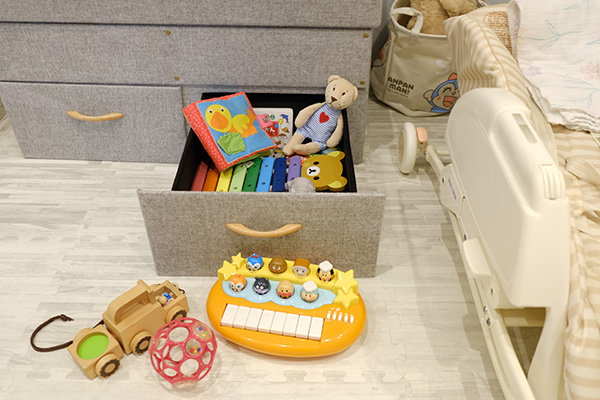 The play room is next to the treatment room. The partitions are when clients have a session but the mothers can still hear their children's voices.
The salon is completely private, so that only one client uses it at one time. There's nothing to disturb the mothers or their children enjoying childcare. There's a selection of toys for babies and toddlers to enjoy. Mums bring their own nappies, drinks, and other things they need.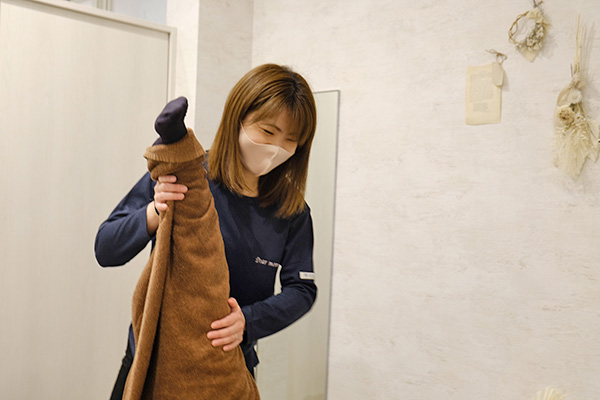 Ms. Osawa has two children of her own, aged three and six. As a mother herself she fully understands the physical and mental insecurity and apprehension all mothers feel. While treating her clients, they can easily discuss childcare and consult with Ms. Osawa as mother to mother.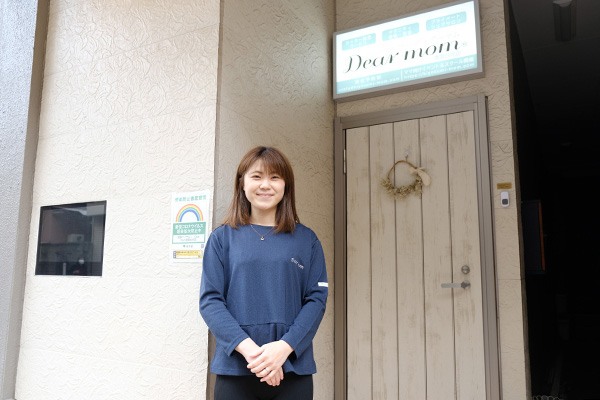 The Coronavirus pandemic has particularly affected young mothers who have been cut off from social events such as visiting nursery schools and childcare circles. Since many have felt isolated, Ms. Osawa has organised small-scale events at her salon with guest speakers, in such fields as baby massage, pelvic care, and baby photographic events. There have also been handmade craft events and general child raising discussions.
For further information and the latest schedule, please refer to the website and Instagram account linked below.
Story and photos by Stephen Spencer