Dispensing Pharmacy on Wheels!
Published: April 16, 2021
Otodoke Yakkyoku is a pharmacy with a twist: in cooperation with local doctors, the staff deliver prescription medicine to the housebound, residents of care homes, and those receiving end of life care, as well as regular customers. On a recent morning, we dropped in to the office near Kiyosumi-shirakawa station for a chat with pharmacist and cyclist Ms. Satoko Kurachi.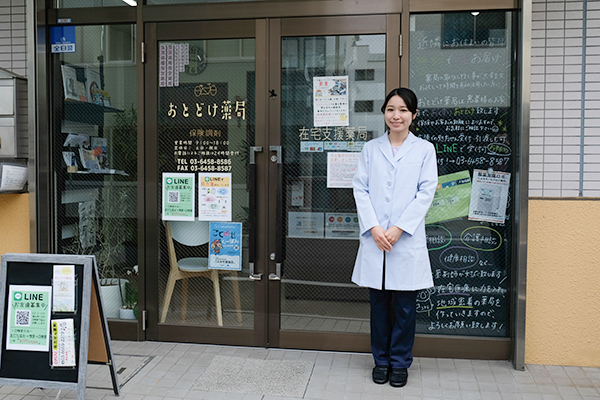 After making many visits to people's homes in her career as a pharmacist, Ms. Kurachi realized that a visiting system was a necessity. "I just wanted to be of more use to the patients," she explained, and out of this thought came the idea of a 24-hour dispensing service. "Koto Ward is an area with many senior residents. Together with the current coronavirus situation, there are a large number of people recuperating or receiving health care at home. In order to make as large a contribution as possible to healthcare in the community, we chose to open our office here in Kiyosumi-shirakawa, a location in the centre of the Ward." If the pharmacy receives an urgent prescription from a hospital, family member, nursing home staff, care manager, or anyone in the patient support field, it can be filled and delivered 24 hours a day.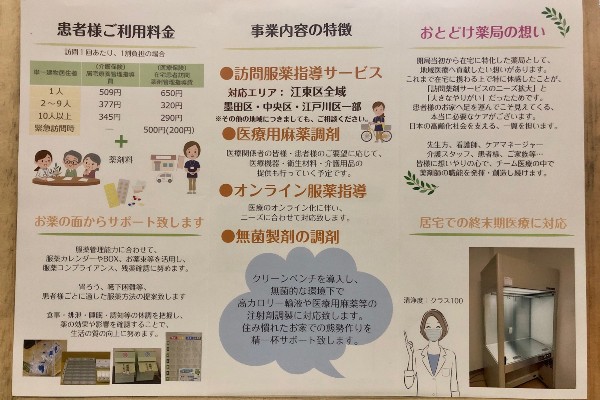 Delivery costs are covered by medical insurance and nursing insurance. The whole of Koto Ward is covered by the service. "It's not all delivered by bicycle," explained Ms. Kurachi. "For the emergencies, we deliver by car, the more distant and inaccessible areas too."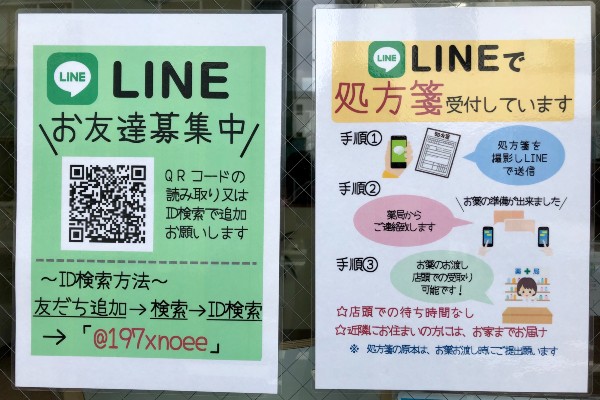 Customers can also download an application to use in conjunction with LINE. Simply download the app and send an image of your prescription to Otodoke Yakkyoku. When it's ready, Ms. Kurachi or the other pharmacist will send a notification and you can pick it up. No waiting time is an absolute boon, as some big city pharmacies tend to be very busy on weekdays. If you're in the locality the staff will even deliver your prescription directly to your residence. It's a great system.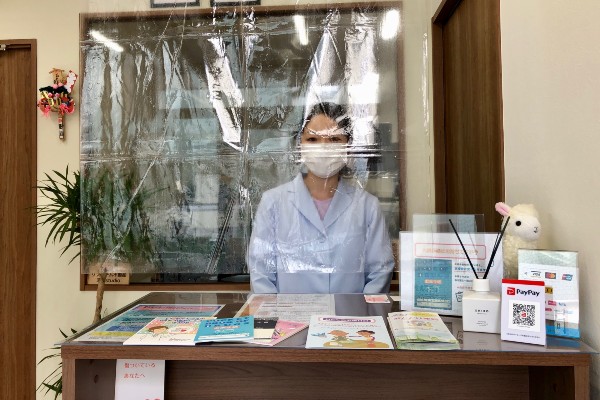 With the aging of Japanese society, the role of the pharmacist in local communities is becoming ever more important. At Otodoke Yakkyoku the staff not only fill prescriptions and discuss medication with the customers, but also consult on nursing care, health care and management of medications. They are dealing with the problem of unused medication, supporting family members and managing medical compliance online.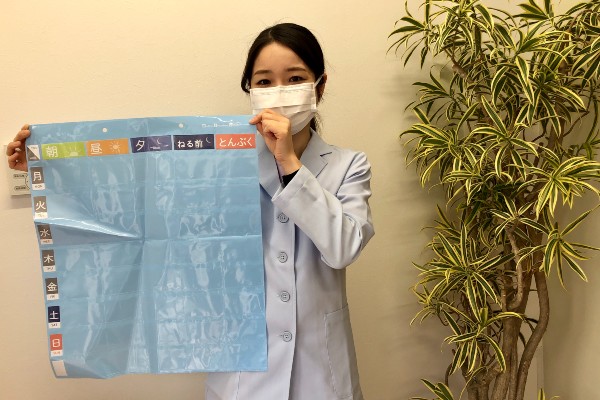 Ms. Kurachi models the medicine calendar, on sale for just 220 yen including tax. There's another, simplified version for 110 yen, also including tax. Other medicine management tools available are the medicine support robot and pill boxes, all designed to prevent patients missing doses or accidentally over consuming medicine, both major problems among elderly patients.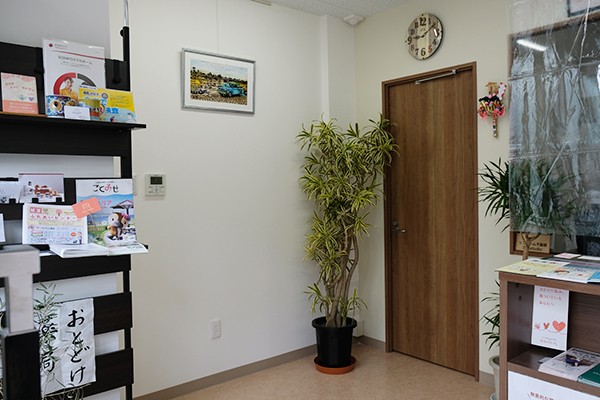 Although Otodoke Yakkyoku has only been open since November 2020, Ms. Kurachi is already planning ways to firmly establish the office as part of the local community. "We're continually thinking of services we could offer our customers to improve their lives. Right now, we're in the course of obtaining tables and chairs to create a place where customers can drop in to discuss pharmaceutical, healthcare and care giving topics," she explained. "We'd also like to utilise the empty wall space as a gallery to display artworks created by local residents." And with that comment, she jumped on her bike and zoomed off to make a delivery!
Story and Photos by Stephen Spencer