Dog Lovers and Tea Drinkers
Published: July 22, 2022
Apricot is a brand new cafe for dog lovers in Minamisuna, where owners and their four-legged friends can enjoy tasty home cooking and fine quality tea together. On a recent hot summer morning, we dropped in for a pleasant chat with Ms. Higuchi, the mastermind behind Apricot.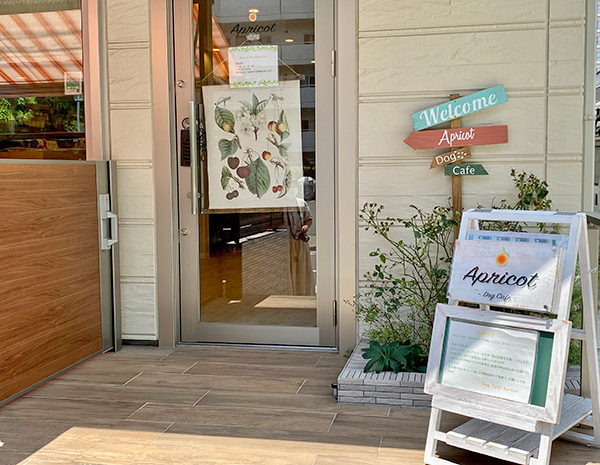 Apricot is located on Motohachiman street in a quiet residential area, just one minute's walk from the Motohachiman bus stop. While the address is Higashisuna, the nearest station is actually Minami-sunamachi, a few minutes walk away.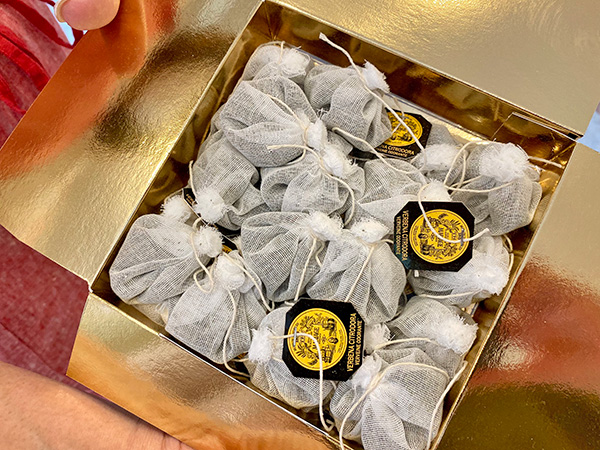 Kotomise coupon customers can enjoy a complimentary tea bag from Mariage Frères, the renowned French tea company whose products are served at Apricot. This is excellent tea, with one muslin tea bag making enough for a small pot. Take it home and savour it at your leisure!
Pots of hot tea are 660 yen, with iced teas at 550 yen each.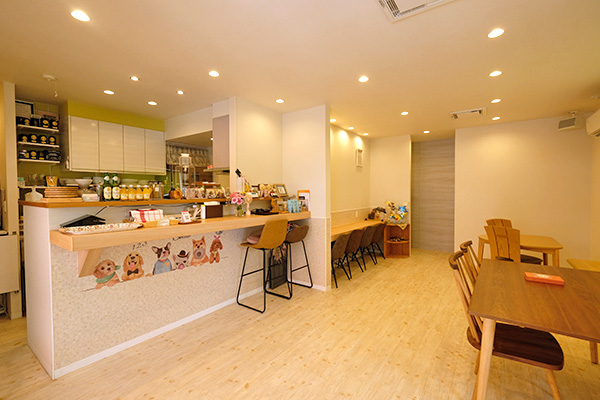 The interior at Apricot is spacious, cool and very comfortable, a real neighbourhood haven. As Ms. Higuchi explained, "We had already made plans to rebuild our house but as our dogs were getting older we hit upon the idea of turning the ground floor into a dog-friendly cafe. The pandemic then set our plans back by a year and we finally opened in January 2021. Currently we're open from Thursdays to Sundays but are planning to extend the opening hours as we go."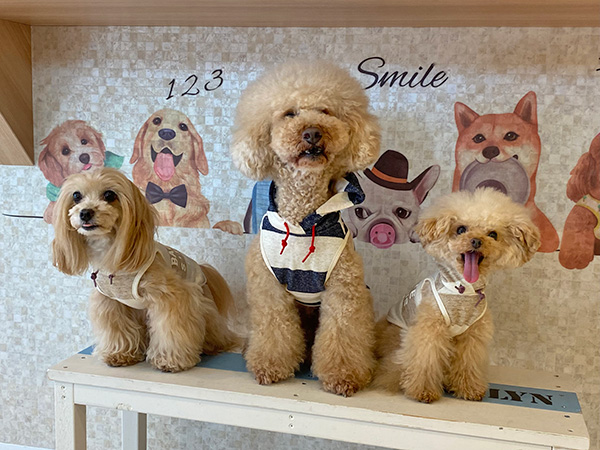 We were later joined by Ms. Higuchi's three dogs: the large toy poodle Jin, the medium sized Maltese and poodle cross Belle and the small toy poodle Tsukushi.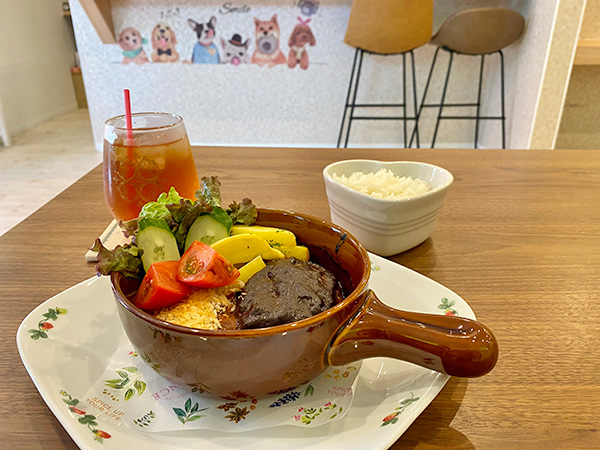 The menu at Apricot features a variety of popular dishes, all handmade as far as possible. "I'm fussy about all the ingredients," said Ms.Higuchi. The number one bestseller is this hamburg and gratin set at 1,100 yen, featuring a meaty hamburg steak in homemade demi glace sauce, creamy cheese, and meat gratin, fried potatoes, salad and rice. It's a hearty meal available all day. Customers can also order side dishes at a small extra cost: miso soup is 50 yen, salad is 110 yen, a larger portion is 220 yen, coffee or tea of the day is 220 yen and royal milk tea is 330 yen. That all represents very nice value!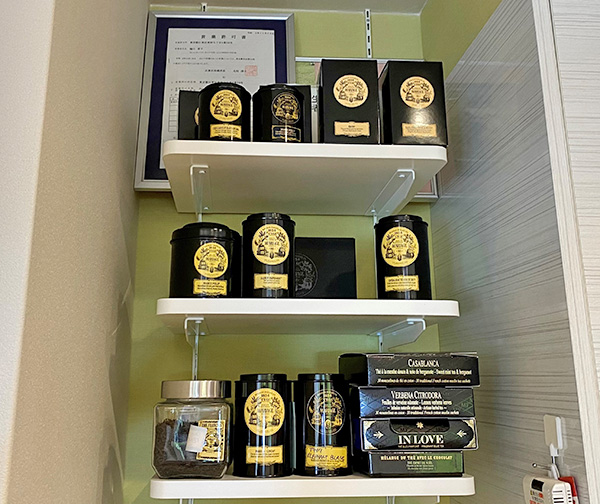 As mentioned, Apricot offers a wide range of Mariage Frères teas, such as the famed Marco Polo, Eros, and Opera Haute Couture blends. "A few years ago, I received some of their French Blue tea from a friend as a gift and absolutely loved it, as did my friends, so I decided to sell it in the cafe. We serve coffee as well of course, and iced Hawaiian Kona coffee in the summer months, but mainly it's tea."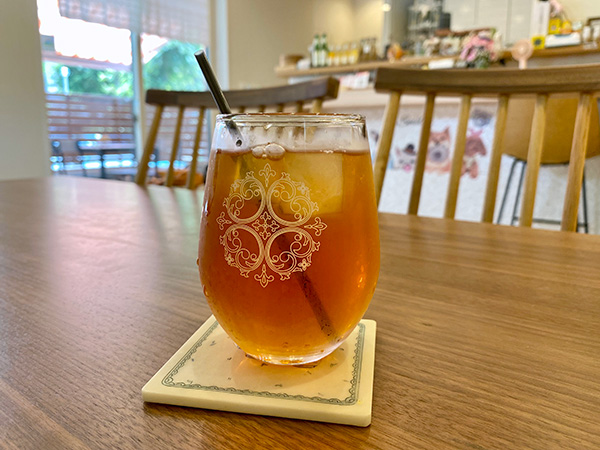 We enjoyed a refreshing cup of the iced Earl Grey, a real treat on a hot and humid summer's
day.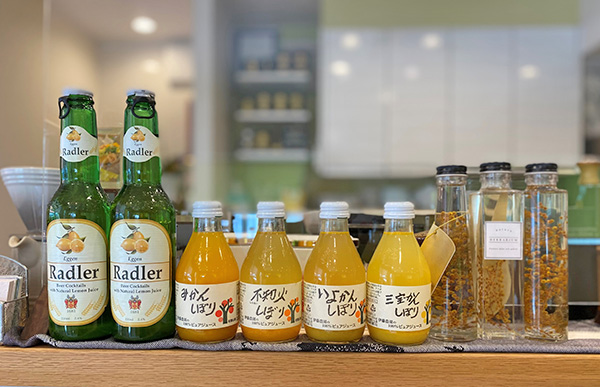 The drink menu is extensive, featuring the low-alcohol lemon beer Radler and a selection of pure citrus fruit juices from Wakayama Prefecture. The very popular range includes mandarin orange (mikan), dekopon and iyokan (all 660 yen each).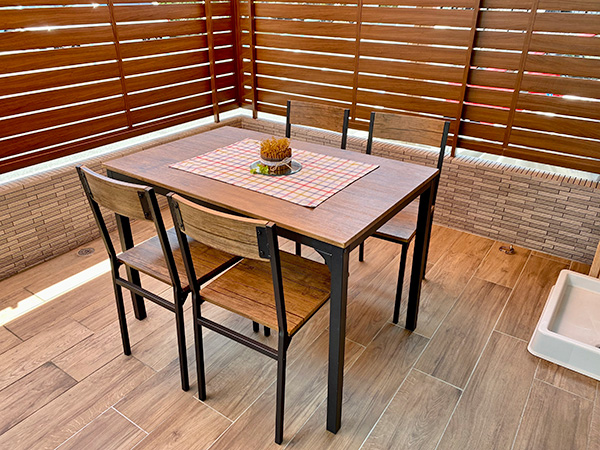 There's a pleasant outdoor table area at Apricot, screened from the road for privacy and shaded by a retractable awning.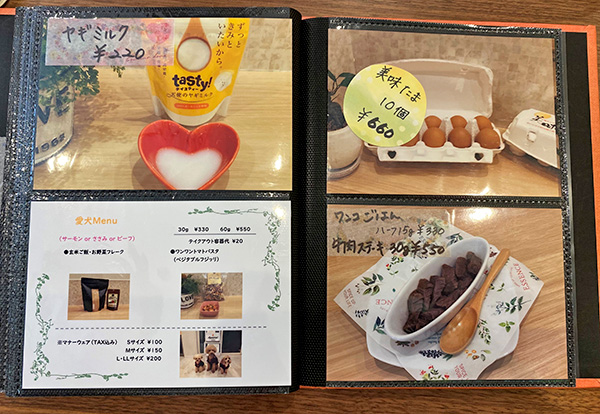 The Apricot menu favours customers with four legs also. There's goat milk (220 yen) for dogs who fancy something other than water, beef steak (30g for 550 yen, 15g for 330 yen) and doggy meals that mix chicken, beef or salmon with brown rice or vegetable flakes. There's even vegetable fusilli for dogs too! Dog owners can fasten their pooch's lead to the clips embedded in the floor.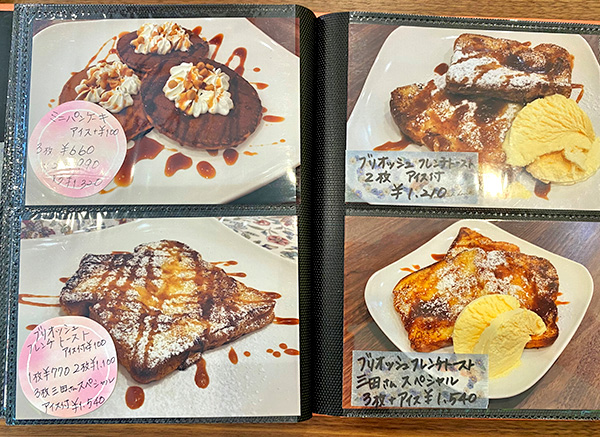 If you still have room for a dessert you're in luck as Apricot offers some very tasty looking puddings. Our eyes were immediately drawn to the brioche French toast, drizzled with caramel syrup. Slices are 770 yen each; if you order a Mita San special of three slices you get free vanilla ice cream too, all for 1,540 yen. (Mita San is a regular customer who loves French toast). Homemade shiratama rice dumplings are also a popular item.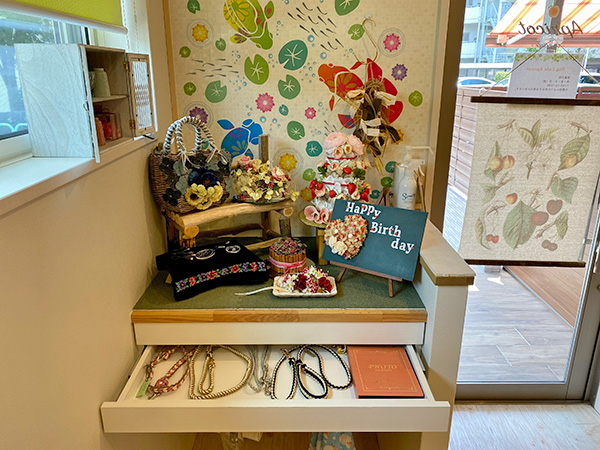 Apricot also provides a base for Ms. Higuchi's hobbies of flower art and making canine accessories. Customers can learn how to create flower decorations, make LED dog tags and original multi-coloured leads from paracord. Various events are held with guest designers. The Apricot instagram (the link is in the website) features a host of photographs and information for those interested.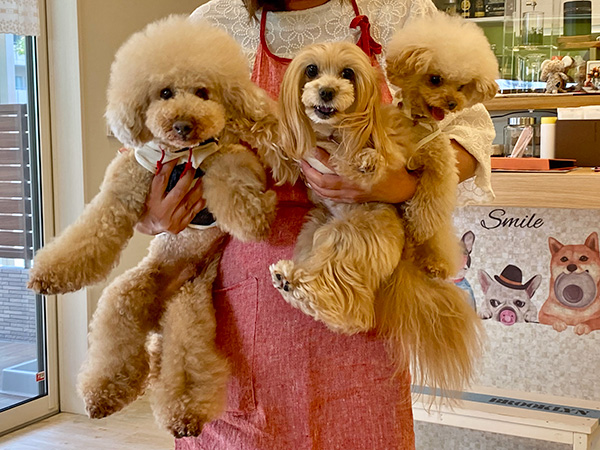 Apricot is a very comfortable place indeed, for both humans and dogs. If you're in the area, why not drop in for a quick bite and a very nice cup of tea?
Story and photos by Stephen Spencer