Downtown Delights: Tanmen and Gyoza at Rairaiken
Published: June 20, 2019
The rise and rise of ramen as a global phenomenon has to be one of the culinary stories of the early 21st.century. Once the province of students, harried office staff, blue collar workers and homeward bound drinkers, it's now commonplace from Los Angeles to London and all points between. Oblivious to all such trends, the tanmen, ramen and gyoza restaurant Raraiken has been feeding the lucky people of Kiba for around 70 years now. We dropped in recently for a chat with proprietor Mr. Yoshiei Arahari, his charming wife Hiroko and son Satoru.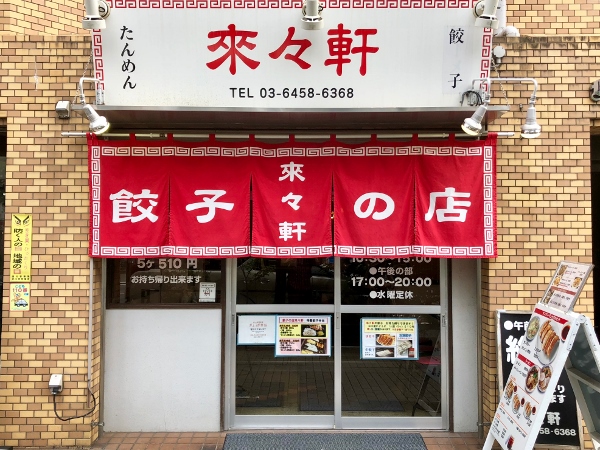 Located a few minutes' walk from Kiba Station on Eitai Street, the simple exterior belies the noodly goodness that lies inside.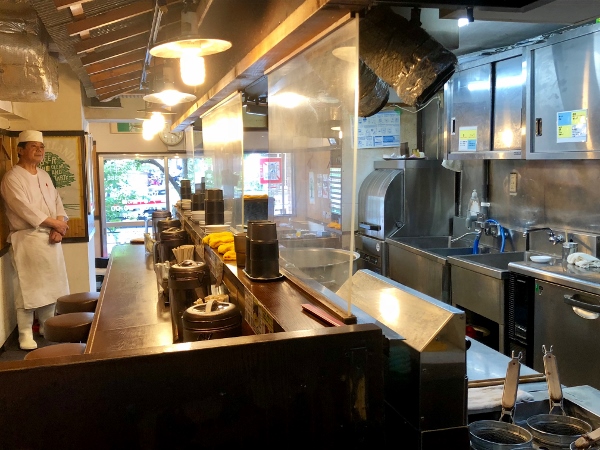 The history of Rairaiken, as Mr. Arahari tells it, is quite remarkable and could easily be the basis of a successful novel or television drama. "The restaurant was originally located just round the corner here on Omon Street," he says. "It was opened in 1959 by a Mr. Kumaki and became extremely popular, with long queues around the block every day. Such was the popularity of the place, people came from all over to eat here. The menu was pretty much just gyoza and tanmen back then. I was working near here for a major transportation company and became a regular customer."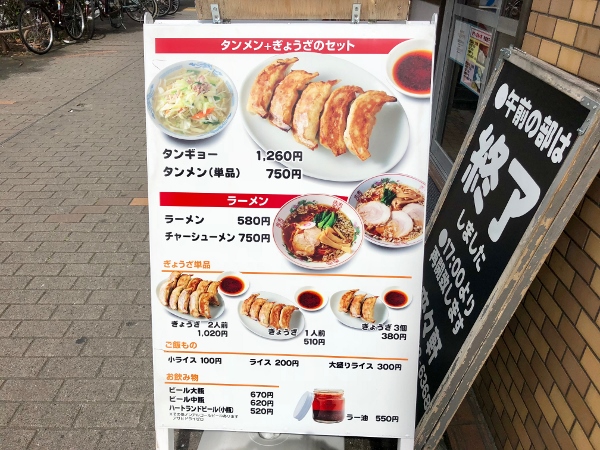 "Sadly, the original owner became unwell and with his son also unable to take over from him due to illness it looked as though it would be the end of Rairaiken. The official announcement of the shop's closure was greeted with such dismay both locally and among food lovers that it actually made the news. If you hunt on the internet I believe you can still find stories about it. Well, I felt I had to do something and offered my services to Mr. Kumaki. He refused at first but relented after a month of badgering and agreed to help train me. I must stress that I had no experience at all of either cooking or running a restaurant. I decided to quit my job and take over Rairaiken."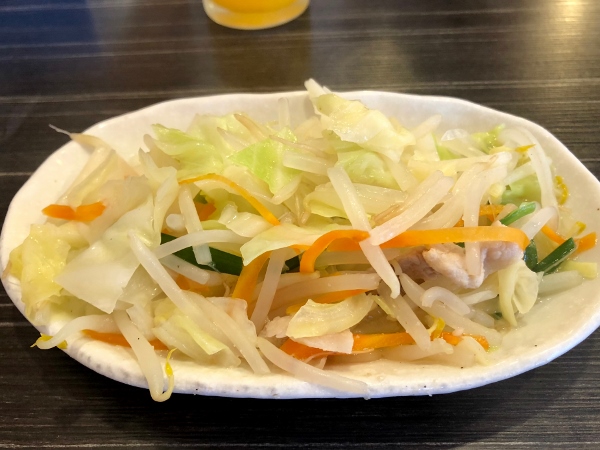 "I received a grand total of one week's training, during which I was taught to make gyoza and tanmen. That was it. Then we reopened and I was doing everything. It was unbelievably hard for the first three months. I could make each individual order well but I couldn't make multiple orders simultaneously. Now, after 10 years of practice I can make eight at the same time." This plate of crispy steamed vegetables, the same as is used in the tanmen, is a gratis appetizer while you wait. It's best eaten with a touch of the homemade raiyu.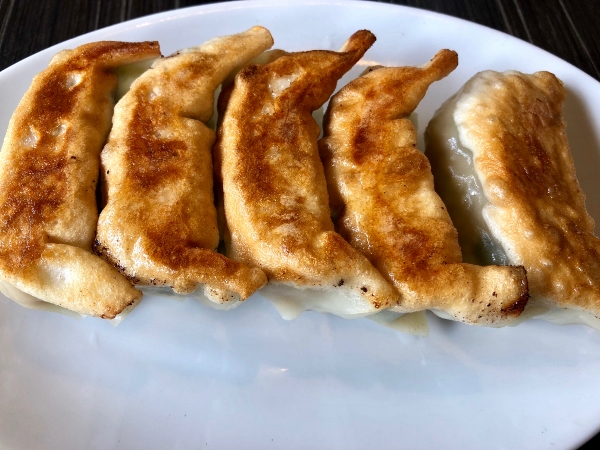 Mr. Arahari's wife Hiroko later quit her job and joined her husband in Rairaiken. Son Satoru (the ramen designer) works there too and various family members also have helped out, and still do. It's easy to see why. "We make around 1,000 gyoza a day," says the proprietor, "I'm up at 5 am every day making gyoza and preparing the giant pan of chintan soup." The gyoza are remarkable; crisp on the face, springy-textured in the back and stuffed with flavourful ingredients. It's difficult to recall having eaten any better than this.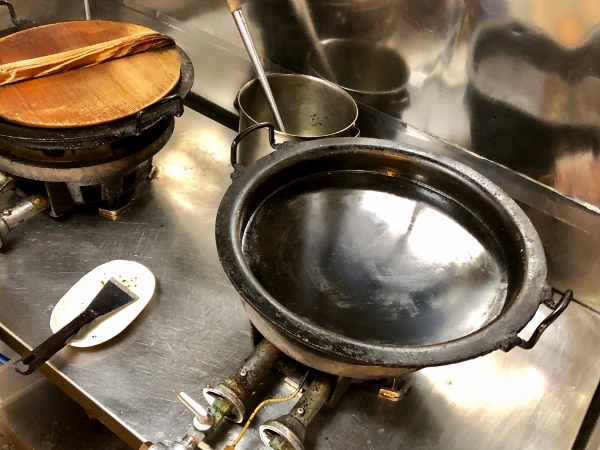 Mr. Arahari is remarkably forthcoming about the ingredients he uses. "Just cabbage, garlic chives (nira), pork, negi onions and a little seasoning. I believe Mr. Kumaki hailed from Sendai, so perhaps these are Sendai style." The gyoza are steamed with a drop of the chintan soup and then fried with lard. Mr. Arahari emphasizes that Rairaiken is a gyoza restaurant first and foremost. They cost 510 yen for five and are extremely filling, so filling that many customers drop in just for a plate, a drop of soup and a bowl of rice.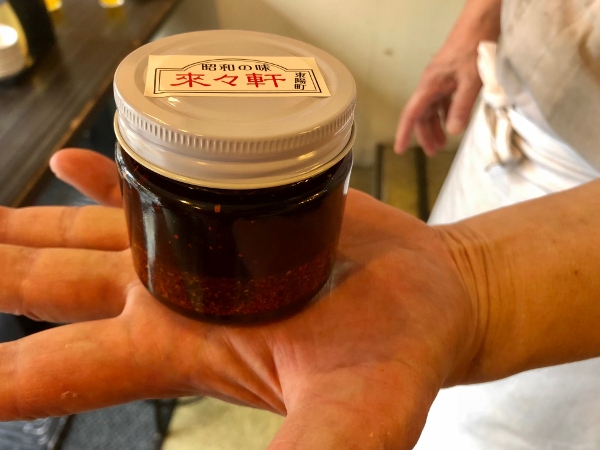 Everything is handmade at Rairaiken, a policy that extends to the raiyu, the spicy chili sauce found in every larder in the country. Mr. Arahari infuses several kilos of Japanese chili peppers in six litres of sesame oil and leaves it for a while. The result is a powerful, deeply hot sauce light years away from the commercially-produced ones. At 550 yen for a jar, it's a bargain.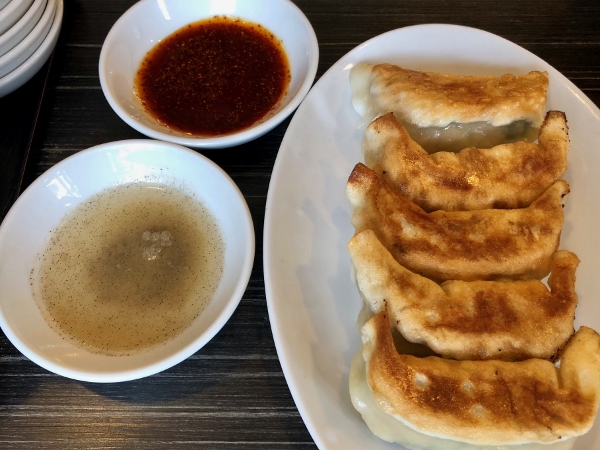 The gyoza can be eaten with either this vinegar and black pepper sauce or the raiyu, although they are juicy and tasty enough not to need any additional flavouring.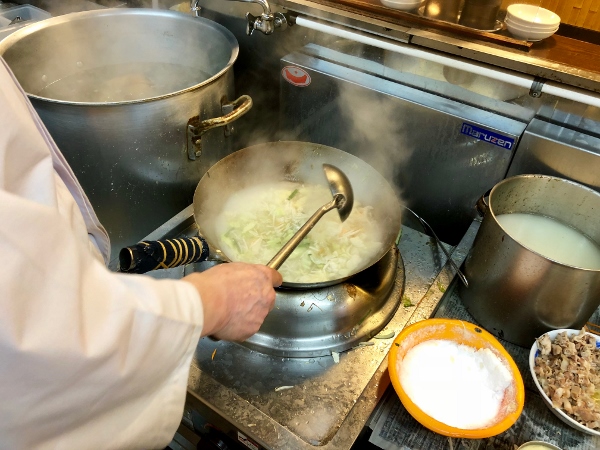 A gyoza and tanmen set (tangyo in Japanese) represents exceptional value at 1,260 yen. Mr. Arahari returns to the kitchen and with a few deft flicks of almost minimal movement creates a steaming bowl of tanmen. Cabbage, bean sprouts, carrots, garlic chives and pork are the ingredients.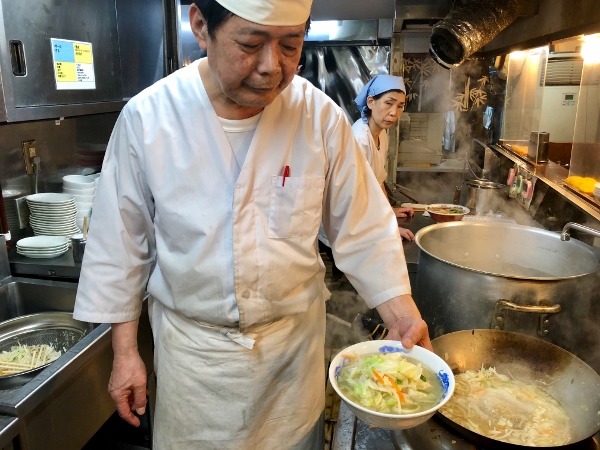 The clear chintan soup is made from chicken bones (torigara), an odour-free pork-bone soup extract (tonkotsu), kelp (kombu), dried baby sardines (niboshi), garlic and ginger.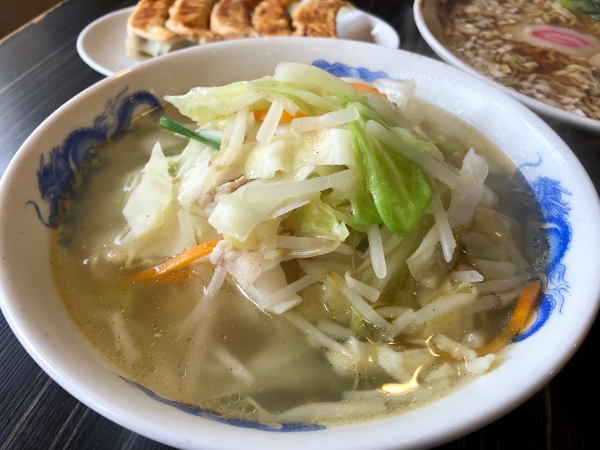 It's exceptionally good; a surprisingly rich, hearty soup bursting with umami flavours and healthy vegetables.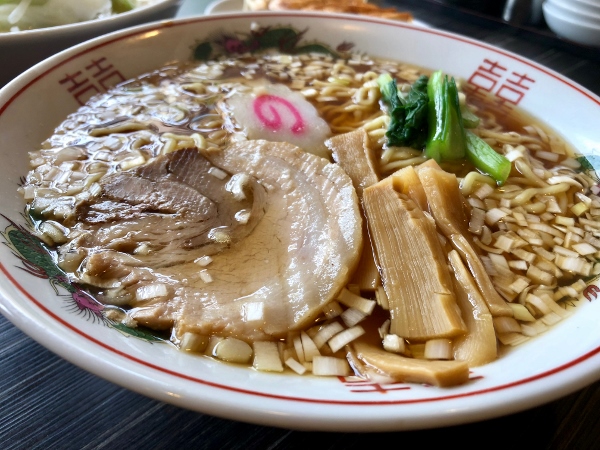 The noodles are much thicker than those used for ramen and weigh in at a hefty 125g per bowl. The key difference between tanmen and other kinds of noodle dishes is that, after an initial boiling, the noodles are finished off in the same pan as the soup and vegetables.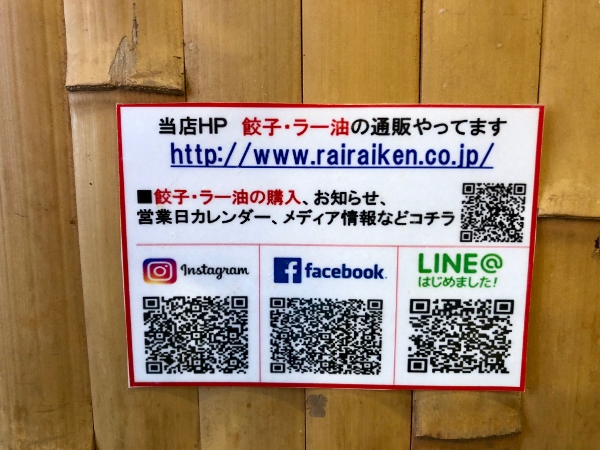 The ramen is a traditional soy-sauce based broth and features homemade chashu pork, fermented bamboo shoots (menma), spinach, lots of negi onions and a slice of the steamed fish cake known as kamaboko. It was developed by Mr. Arahari's son Satoru, clearly a young man who knows his noodles. Despite being a much darker colour than the tanmen soup, the ramen broth is actually lighter in flavour. Again, it's a hearty bowl and crazy value at only 580 yen. For just 750 yen you can have an extra couple of slices of the delicious chashu pork.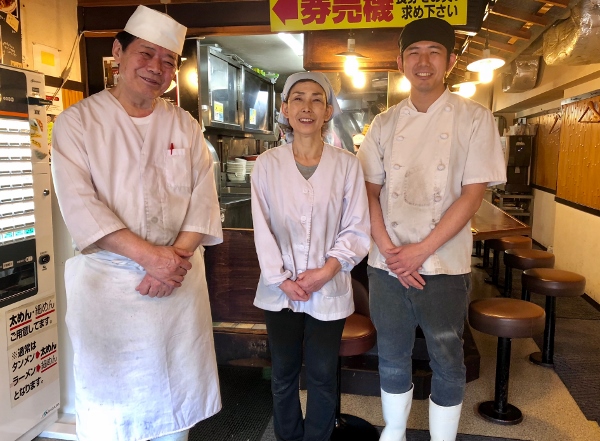 Rairaiken has embraced modern technology with a homepage plus Instagram, Facebook and Line accounts.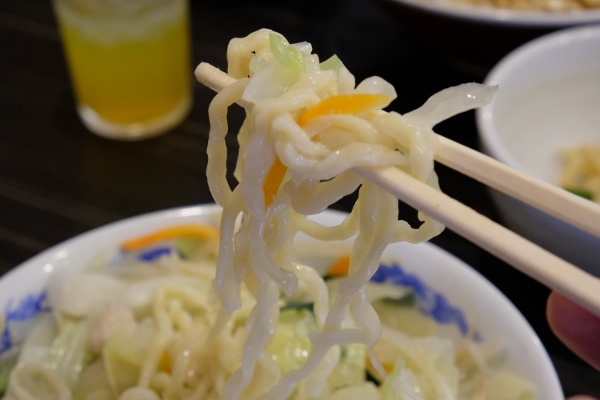 Rairaiken is popular. In fact, it's so popular that people come from all over the Kanto area and frequently a queue forms as early as 10:00 am. Apparently the local residents avoid peak times and drop in later on, which is why there were several people tucking into a steaming bowl at 2:30 on a Friday afternoon. You might also find yourself rubbing shoulders with an award-winning historical novelist and television commentator who lives locally, or steely-haired titans of industry, whose companies have headquarters in Koto-ku. They all love the food at Rairaiken; and so will you. Use your noodle and treat yourself; you most certainly will not regret it.
Story and Photos by Stephen Spencer